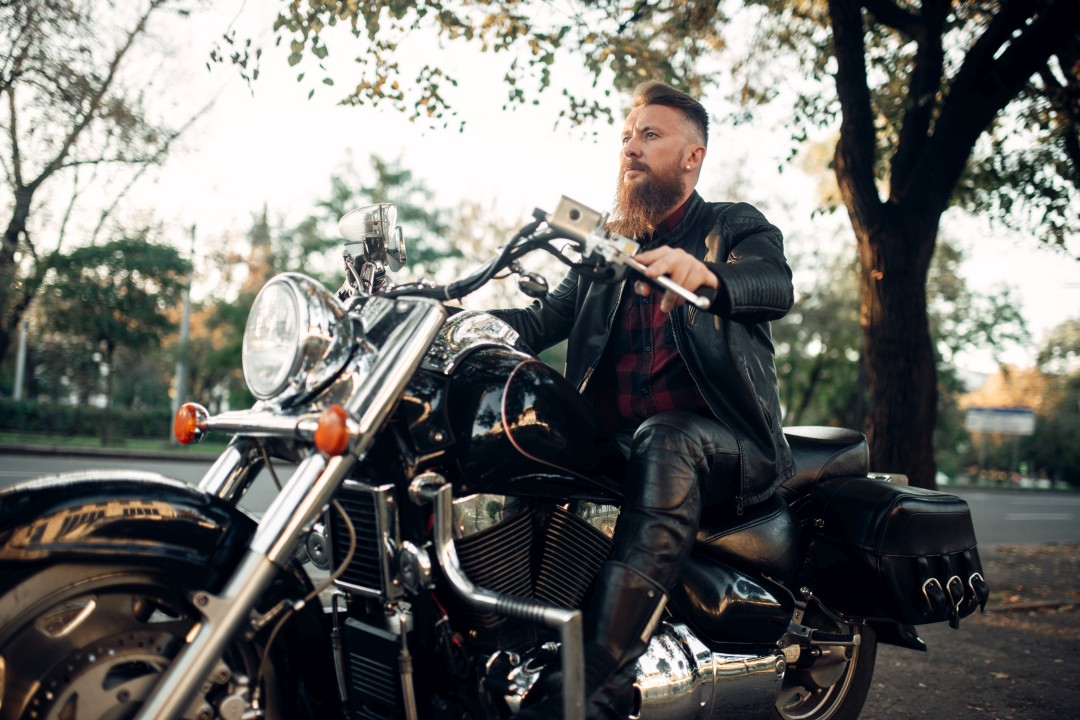 If you're in the market for a motorcycle, you'll notice there are countless motorcycle brands to choose from. All these brands of motorcycles will have their pros and cons. Asking your motorcycle friends what brand to go for will probably turn up a lengthy motorcycle brands list. Let's face it, all the top motorcycle manufacturers have their loyal fans. So how do you identify the top motorcycle brands for you?
You want to make sure to choose the motorcycle type and motorcycle brand that fits you like a motorcycle glove. Are you after style and speed? Maybe consider a machine from one of the European motorcycle brands. Are reliability and low maintenance at the top of your priorities? A two-wheeler made by a Japanese motorcycle brand might be just what you're after. Are you after a strong statement? American motorcycle brands offer plenty of edge.
To help you on your merry motorcycle way, we listed the top 10 motorcycle brands for you according to popularity, reliability, design, and power.
Honda
We start our list with what could be considered one of the most inspiring motorcycle companies. The story of Honda begins during World War II with the manufacturing of piston rings. Unfortunately, the company is ravaged by the war, and founder Soichiro Honda is forced to sell his failing business. All but deterred, the visionary engineer uses the proceeds of the sale to establish Honda Motor Co. and he starts producing a motorized bicycle.
From its humble beginnings, Honda has grown to be the biggest motorcycle company in the world. Since its inception, Honda has sold over 300 million motorcycles. Given its sales volume and popularity, Honda could be considered as one of the best motorcycle companies worldwide. Honda is also responsible for the single most sold motorcycle worldwide: the iconic Honda Cub.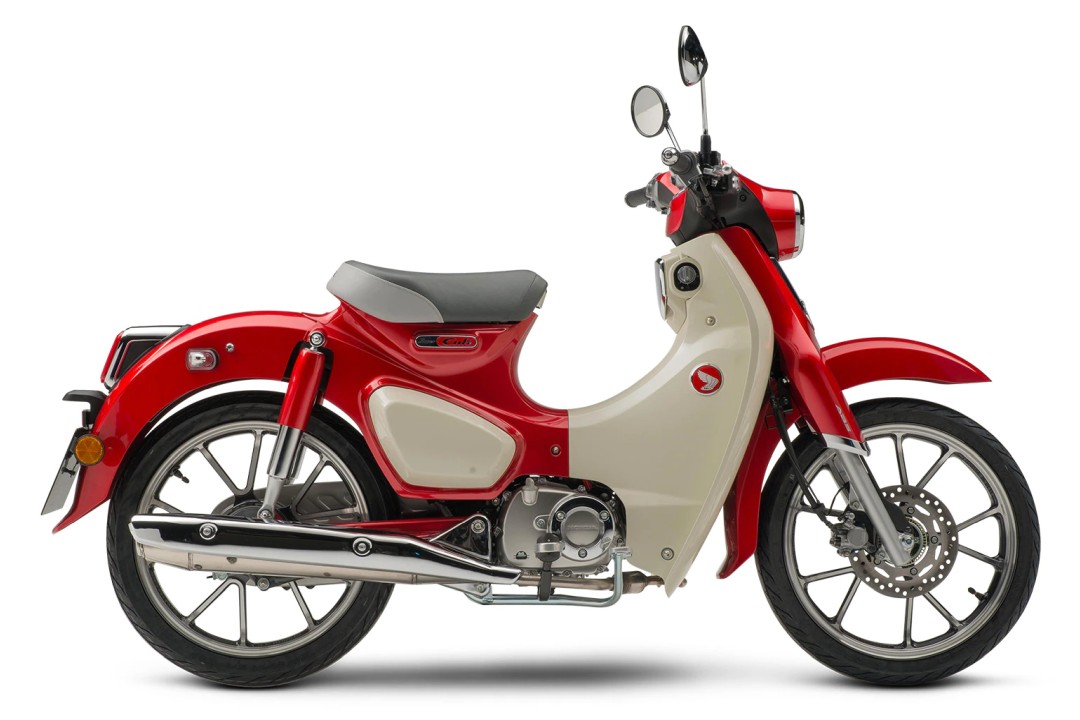 To date, Honda has a finger in the pie in all motorcycle disciplines. Their range spans from the lofty and luxurious 1800CC GoldWing and their sporty CBR series to their indestructible CRF off road bikes and street motorcycles aimed at urban riders. Across the various riding disciplines, Hondas have one thing in common: They are praised for their reliability and low maintenance.
If you're looking for a solid, reliable bike that will serve you for years, Honda might be one of the best choices.
Yamaha
Yamaha is the second Japanese motorcycle brand on our list. The Yamaha motorcycle factory branched off from the world's largest piano manufacturer. Its origin is still carried in the Yamaha logo – the three intersecting tuning forks. If you ask us, that just adds to the poetry of riding!
Yamaha is currently the second biggest motorcycle company in the world. Out of all the brands of motorcycles, Yamaha might enjoy the largest fan base. Since 2004, the legendary MotoGP racer Valentino Rossi has been the star of the Yamaha team. Many of his loyal fans will touch only Yamaha blue.
Yamaha caters to motorbikes lovers of all kinds. Starting from the iconic PW50 for the kids to the $3-million, 1700cc V-twin, 24-karat gold Yamaha Roadster Chopper for the connoisseur with the big wallet, Yamaha motorcycles span a wide range of disciplines and there's something for everyone whether it's sportbike riding, off-road adventures, or road riding.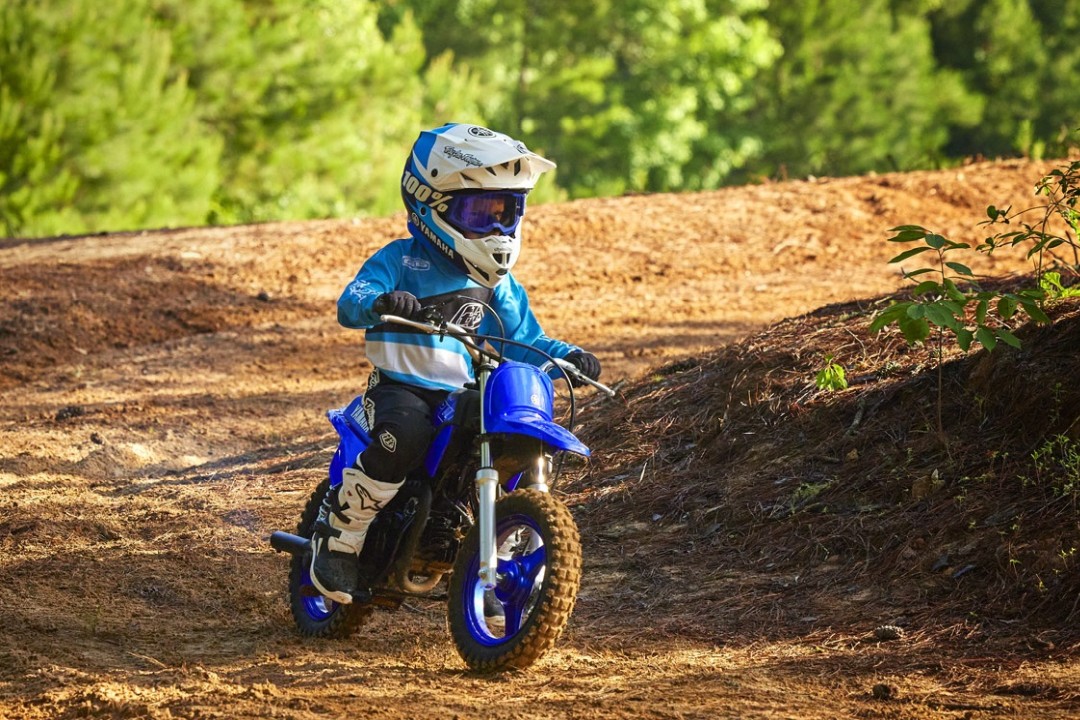 Suzuki
Much like Yamaha, Suzuki didn't start off as a motorcycle brand. And yet, the popularity of its motorized bicycle revived the company after World War II. Until the early 1970s, Suzuki only built two-stroke motorcycles. The biggest capacity two-stroke Suzuki ever produced was the GT750.
In 1970, Suzuki was the first of the Japanese manufacturers to win the motocross world championship with a 250CC. In that same year, Suzuki also took out the 500CC class in both road racing and motocross.
Suzuki's sports bikes are the motorcycle brands' secret weapon. While globally sport bikes don't account for much of the motorcycle market, one in four Suzukis sold is a sports bike. The Suzuki GSX-R, colloquially referred to as a "jixxer", comes in different displacements. All of them are well-loved by motorcycle enthusiasts. Suzuki also sells one of the fastest off-the-shelve two-wheelers, the GSX1300R Hayabusa.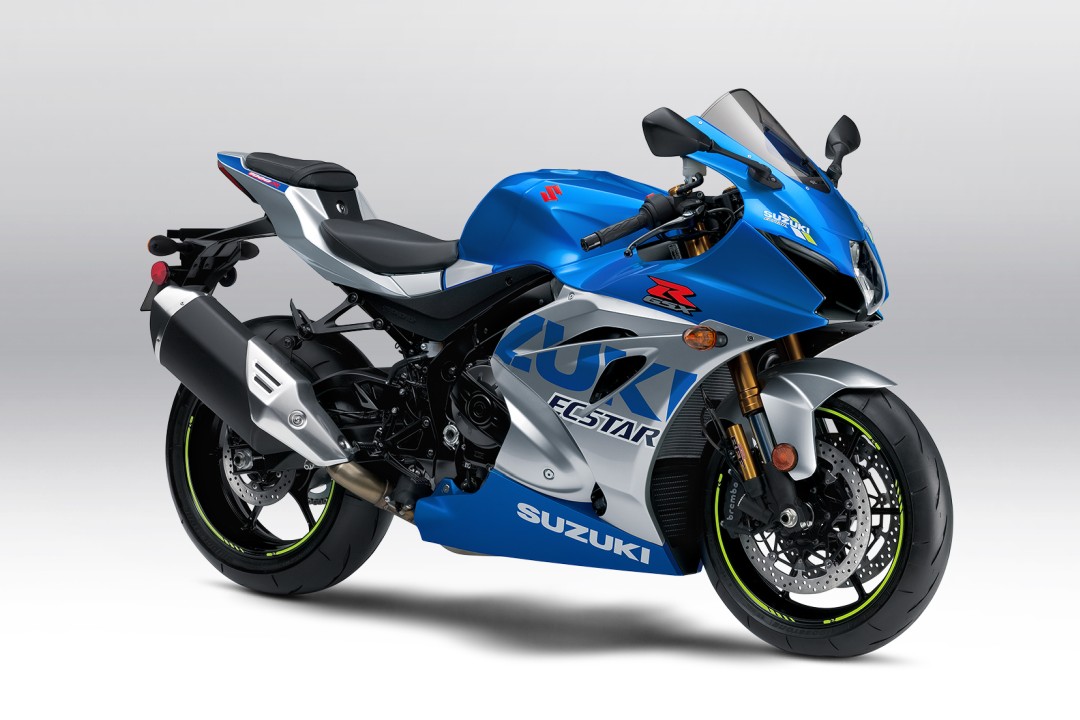 In addition to dominating the sports bike market, Suzuki is well-loved by dual-sport and off-road riders. So much so, in fact, that riders worldwide still cherish Suzuki's DR650 single-cylinder dual-sport model which hasn't seen any essential changes since the 80's. Similarly to Honda, Suzuki is well-known for reliability and durability – all bonus points in our book.
Kawasaki
With Kawasaki, we complete the Japanese Big Four – the largest motorcycle manufacturers in Japan and indeed some of the top motorcycle brands in the world.
Kawasaki started off as an aircraft manufacturer. Because of this, some of their early motorcycles display an emblem with "Kawasaki Aircraft" on the fuel tank. Imagine how cool it would be if it actually took off!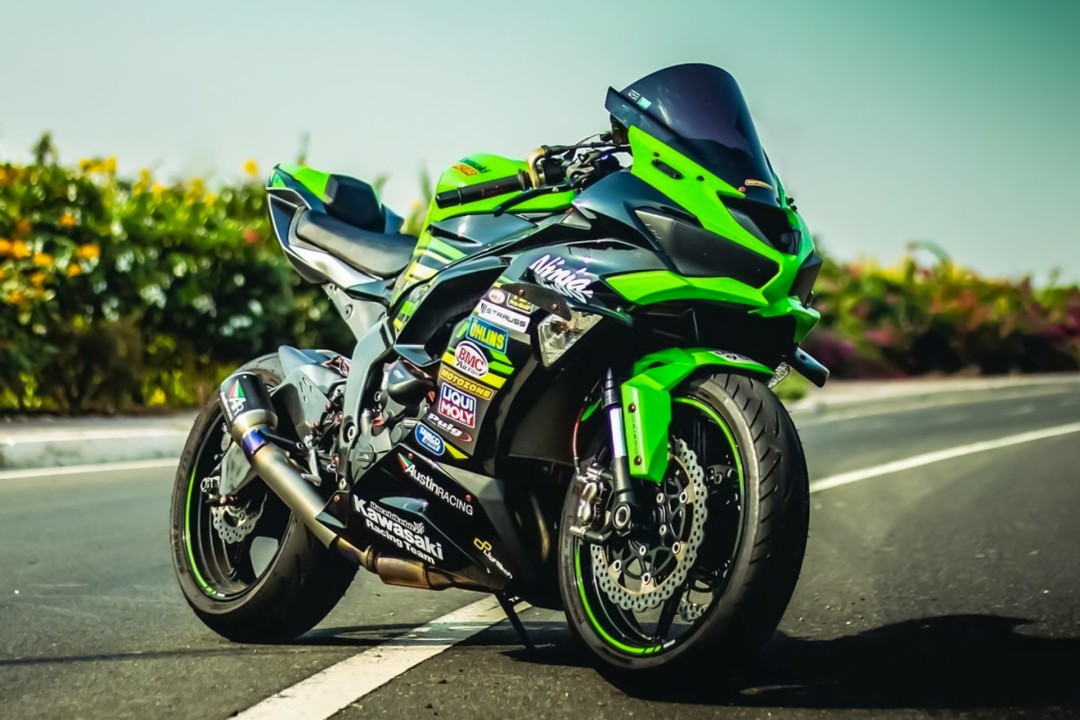 Kawasaki is another motorcycle brand famous for its sports bikes. The Kawasaki name is almost synonymous with its iconic Ninja range. Most of these bikes are bright green, fast, and agile. These bikes have stolen the hearts of many a rider and launched plenty of track-racing stars.
In addition to its sports bike range, Kawasaki is well-loved among adventure riders: their iconic Kawasaki KLR650 is still being used for round-the-world motorcycle journeys and weekend adventures alike.
BMW
BMW Motorrad has been producing motorcycles since 1923. It has manufactured solidly engineered, proven motorcycles for many years. But when BMW's bikes became the stars of the wildly popular Long Way Round series, it re-established itself.
With the LRW TV series, adventure riding became an almost overnight craze. Unsurprisingly, BMW saw itself at the forefront of the muddy madness. The R1200GS and R1200GS Adventure at one point accounted for almost a third of all BMW sales. Whether these bikes are indeed the best to ride around the world on will forever be debated. But one thing is for sure: they position BMW as one of the best motorcycle brands in the adventure market.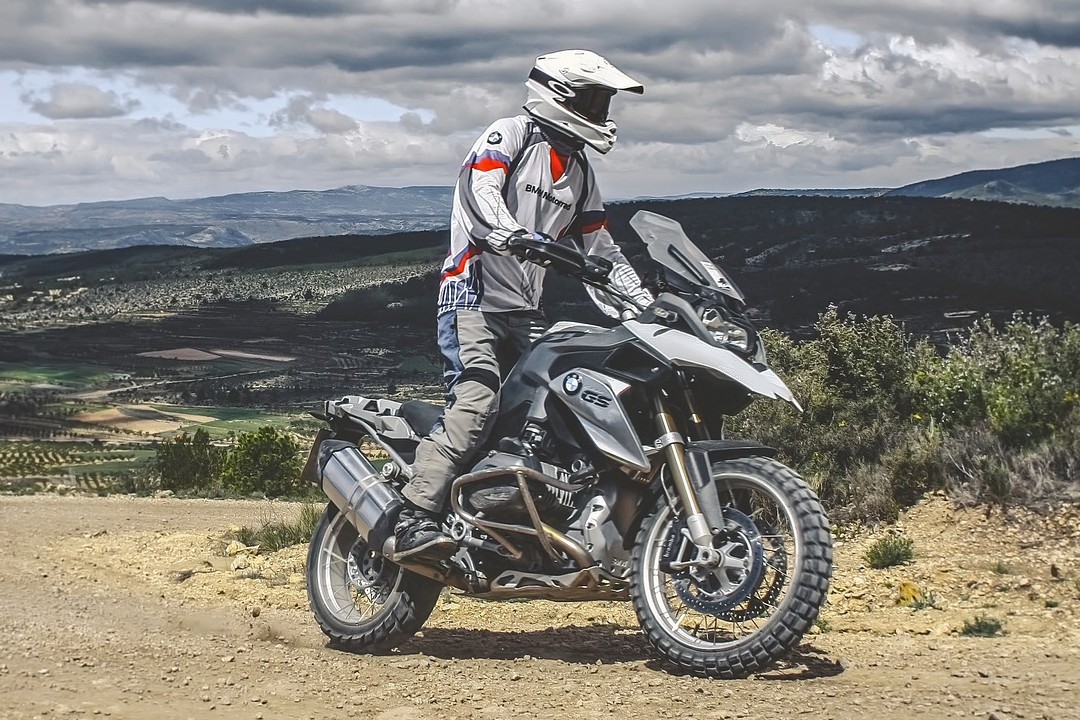 The adventure mania aside, BMW is also known for its well-built sport bikes, sport tourers, urban motorcycles, and street bikes. If you're looking for prestige, excellent engineering, and a motorcycle brand name that speaks for itself, BMW is the way to go.
Ducati
Italian Ducati is one of those motorcycle brands people fall in love with. In their bikes, Ducati perfectly marries form and function. The result is fast, expertly made bikes that look like modern art pieces. To top it off, much like true Italian nonnas will never change their recipes, all Ducatis are still made by hand in Italy.
Ducati is also among the top motorcycle brands that have seen great success in racing. This further solidified the brand in riders' hearts and ears. Ducati's trademark V-twin engines' distinctive sound adds to the allure of the brand. Some devotees even believe that Ducatis are the only motorcycles with souls!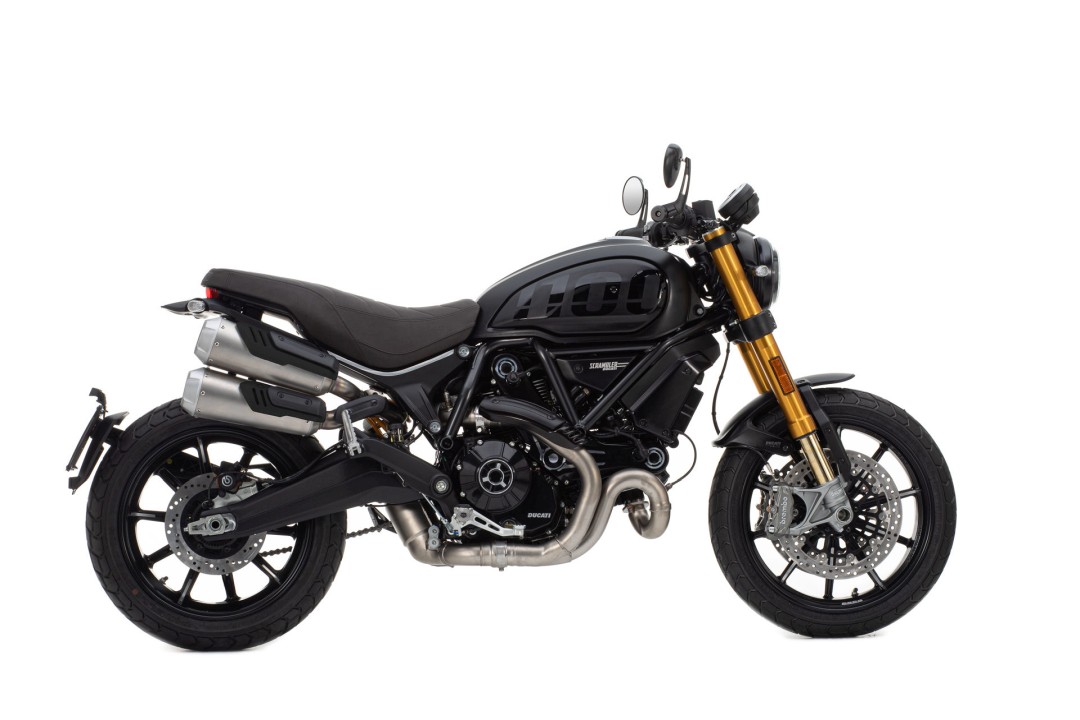 Ducati is the undisputed king of style, so if you're looking for a motorcycle that's more than a bike but also a statement, this is the brand to pick.
Triumph
British Triumph is technically one of the youngest in our top 10 motorcycle brands list. The current company started manufacturing in 1984. However, they carried on a lineage that has been making a name for itself since 1902.
As a young company with an old established name, Triumph entered the cruiser market with the Thunderbird model. It fit in well with the streetbike brands with the Triumph Speed Triple and its baby sister, the Street Triple. These magnificent machines were literally the engine behind the new era of success at Triumph. The Triumph Daytona captured the hearts of the speed-hungry. And with the range of Tigers, Triumph managed to secure a slice of the adventure market as well.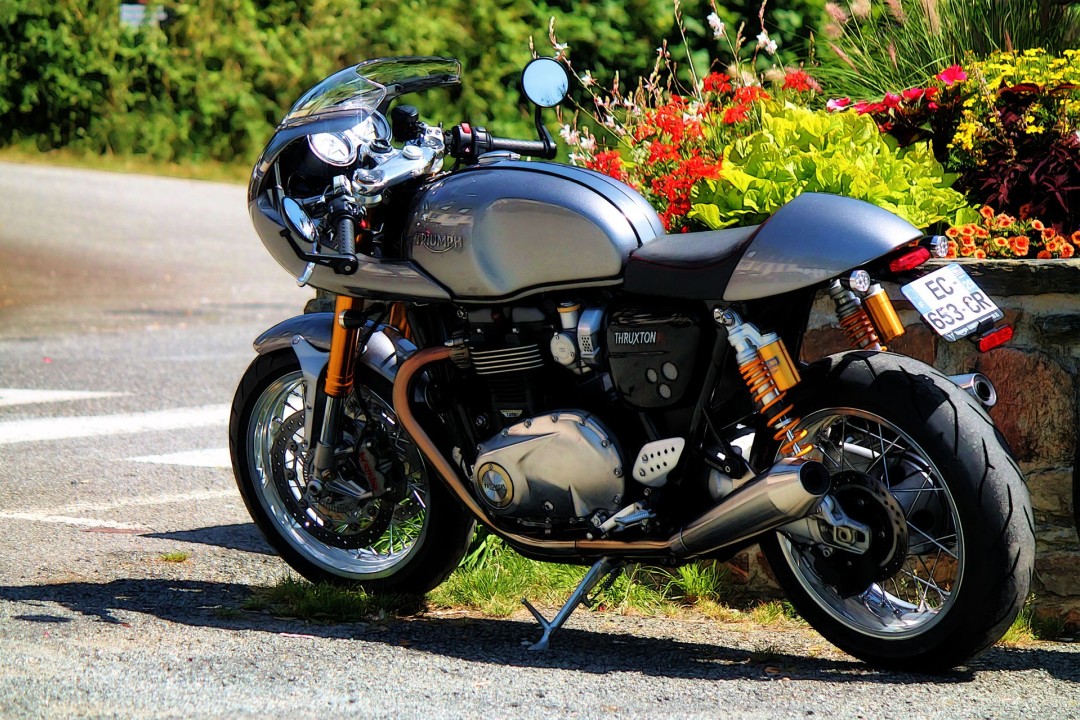 Ultimately, however, the Triumph name belongs on this best motorcycle brands list because of its classic lookers. The Bonneville and Thruxton have brought the old into the new, and with that defined the café racer as a style that came to stay.
KTM
Austrian motorcycle manufacturer KTM traces its foundation back to 1934. KTM is one of the best motorcycle brands for off-road bikes. Over the years, KTM's designs and color schemes have changed; in 1996, KTM went orange to stand out from the field. Thanks to KTM's unparalleled Paris-Dakar race wins year after year, nowadays, KTM orange is as iconic as the Ferrari red.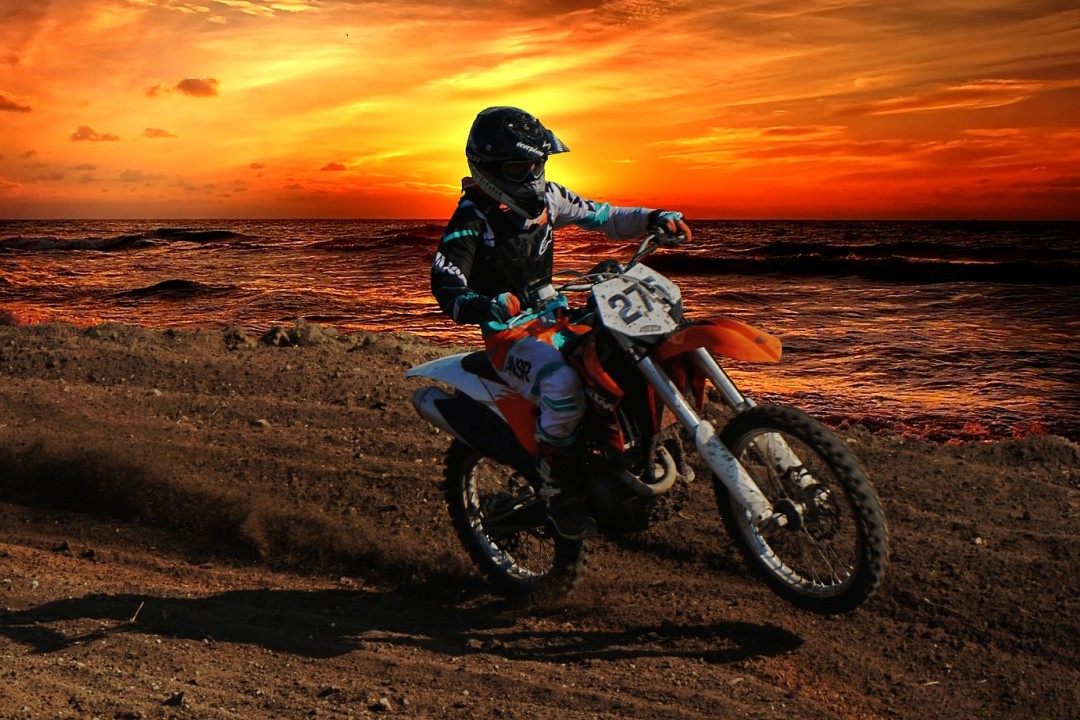 In the late 1990s, KTM first tried its hand at manufacturing road bikes. Being one of the leading off-road motorcycles brands helped KTM to nestle itself among the streetbike brands. Since 2015, KTM sells roughly equal amounts of road bikes and off-road bikes.
KTM is one of the largest European motorcycle brands, and among the best motorcycle brands worldwide. Whether you're looking for a powerful enduro machine or a large-capacity adventure bike, few other motorcycle brands can compete with KTM's explosive engines and highly-strung racing capacity.
Indian Motorcycle
One of the most iconic American motorcycle brands, Indian Motorcycles started production in 1901. Indian enjoyed a successful entry into the market as well as the racing scene. The Indian Motorcycle factory team secured first, second, and third place in the 1911 Isle of Man Tourist Trophy.
Having experienced plenty of ups and downs, Indian Motorcycles went bankrupt in 1953. Yet, arguably the biggest achievement on an Indian motorcycle took place in 1967: Burt Munro, a 68-year-old New Zealand native, piloted a heavily modified 1920 Indian Scout to a new land speed record. His 184 mph record still stands today, and Indian Motorcycles have made history.
After a chain of bankruptcies and acquisitions, Polaris took the Indian Motorcycle reins in 2011. Since then, they have successfully produced a range of cruisers, and due its iconic roots, Indian Motorcycles remains one of the most beloved American motorcycle brands. If you're looking for a cruiser with a name, Indian is the way to go.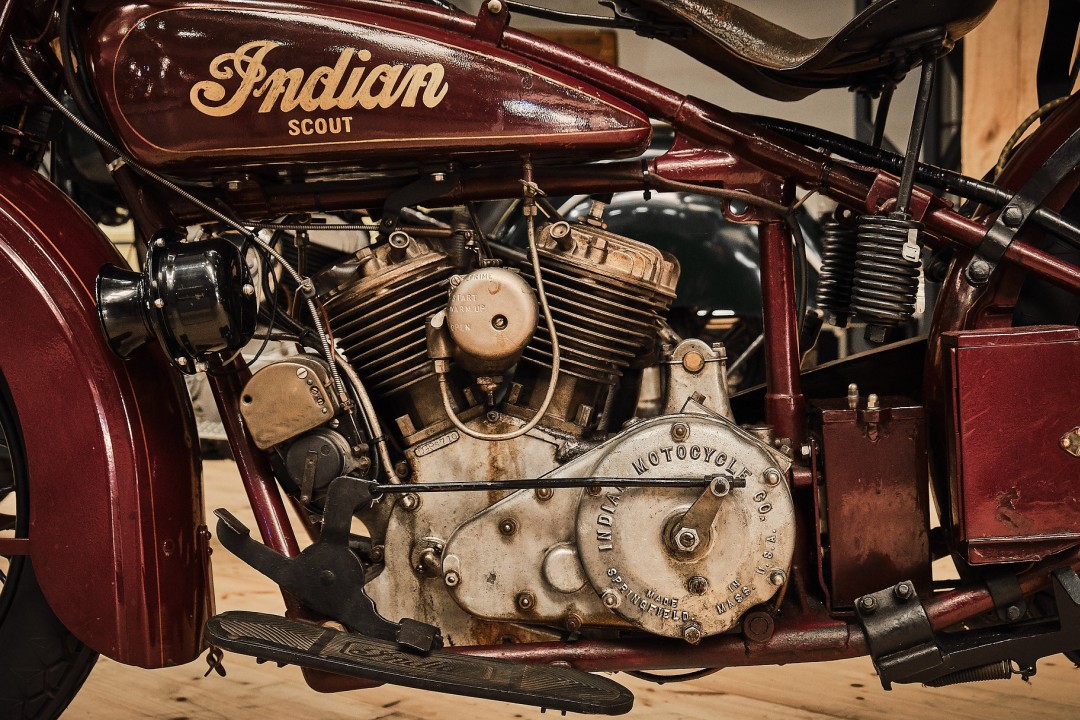 Harley-Davidson
Harley-Davidson was founded in 1903 in Milwaukee, Wisconsin. The motorcycle brand experienced plenty of fluctuations throughout the past century. Eventually, however, it came out on top with a religiously loyal following worldwide, numerous owner clubs, events across the globe, and a myriad of merchandise. When it comes to motorcycle brands, Harley-Davidson is possibly the biggest in the world and arguably the best-known.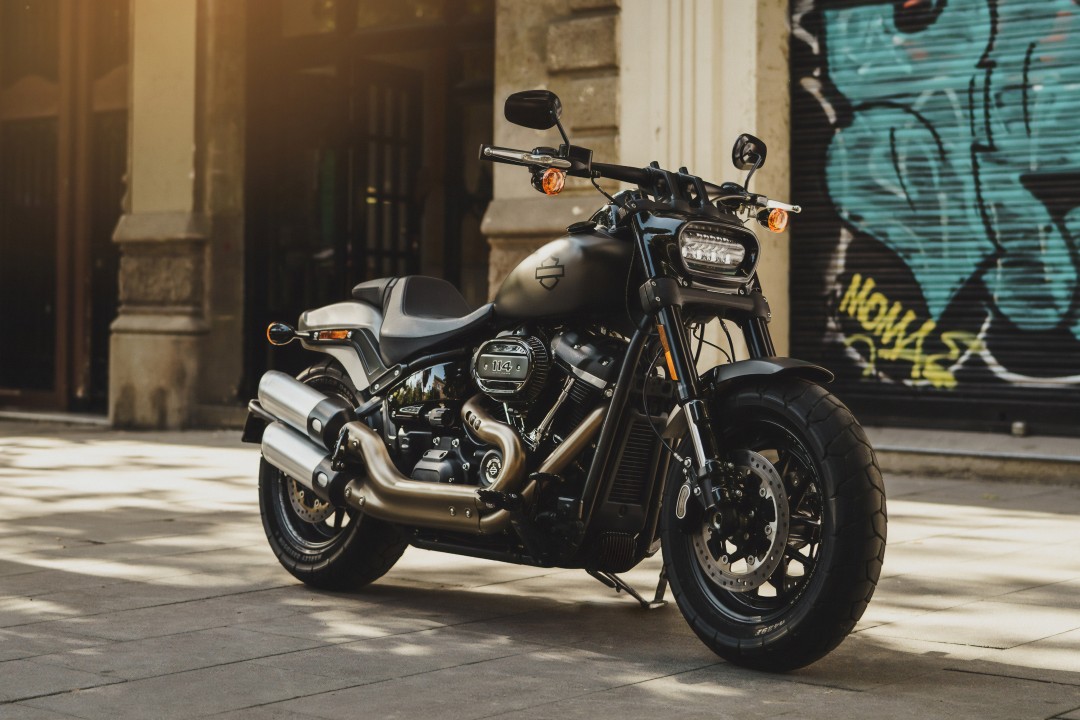 The Harley-Davidson motorcycles paved the road for the chopper style. Originally, Harley-Davidsons were large displacement cruiser-style machines. More recently, however, the brand also warmed to the smaller displacement market with the Harley-Davidson Street 750 and 500. In addition, Harley-Davidson has ventured into the adventure motorcycle market with their Pan America beast, and in North America, it's selling like hot cakes. We bet that has something to do with Jason Momoa endorsing the brand – but shiny marketing images aside, the Pan America does show promise.
Harley-Davidson also produces the LiveWire, an electric motorcycle meant for urban and adventure riding. Made famous by – once again – Ewan McGregor and Charley Boorman in the Long Way Up series where the duo rode two LiveWires from South America to Los Angeles, Harley Davidson proves they're up for a challenge of venturing deep into new waters.
Whether you're into cruiser motorcycles, street bikes, electric machines, or large-capacity adventure bikes, Harley-Davidson is a motorcycle brand that needs no introductions and sticks to its origins of an all-American, chrome-decked, powerful bike. If this is your cup of tea, it's impossible to go wrong with Harley.
What is the largest selling brand of motorcycles in the world?
No one wants to be stuck on the side of the highway wondering why their motorcycle fails to do its job. That's why reliability is a key priority, although the reliability of each machine will be influenced by age, service history, and handling.. The motorcycle brands may have something to do with it, too. So, what are the most reliable motorcycle brands?
Topping the list of most reliable motorcycle brands are Yamaha, Kawasaki and Victory. With respectively 11%, 15% and 17% of their bikes requiring early repairs. These three are safe choices to keep the wheels turning. Unfortunately, Victory had to close its manufacturing doors. This is why this dependable motorcycle brand didn't make our list of top 10 motorcycle brands.
We don't have the same numbers to report for Honda and Suzuki. But these popular motorcycle brands are considered on par with the other Japanese motorcycle brands when it comes to reliability.
The USA flagship motorcycle manufacturers at Harley Davidson find themselves comparable to Italian Ducati and British Triumph on the reliability scale. At the bottom of the reliability ladder are Can-am and BMW. Over 40% of their bikes require early repairs.
What are the worst motorcycle brands?
We've looked at the best motorcycle brands. However, let's not forget some popular motorcycle brands you might want to avoid. Potentially due to their reliability, Can-Am receives pretty low consumer ratings. Moto-Guzzi also didn't live up to the owners' expectations. Still, it may be Royal Enfield at the very bottom of the motorcycle brands list. Despite RE being one of the most popular motorcycle brands in India, Royal Enfield often fails to update their two-wheelers for the American market.
By contrast, motorcycle owners rated Yamaha, Honda, and Kawasaki as the top motorcycle brands.
So now you know…
With the best motorcycle brands listed here, you're one step closer to finding your perfect two-wheeler. There is plenty of variety to choose from, and each motorcycle brand brings something unique to the table. It may be style, design, function, reliability, or a combination of all, and ultimately, it's up to you to choose what works best. The best Japanese motorcycle brands like Yamaha, Suzuki, Honda, and Kawasaki offer reliability and performance. Italian motorcycle brands like Ducati are all about power and style, whereas German bike brands like BMW are known for their superior design and quality. British motorcycle brands like Triumph are aimed at cafe racer-nostalgic bike fans, and American motorcycle brands like Indian or Harley-Davidson combine heritage, statement, and powerful engines.
If you still need some guidance on the way to your best bike, check out the best motorcycles of 2021. Perhaps that can point your handlebars down the right road – or off-road!
Wondering how YOU can protect your bike?
Check out Monimoto smart trackers