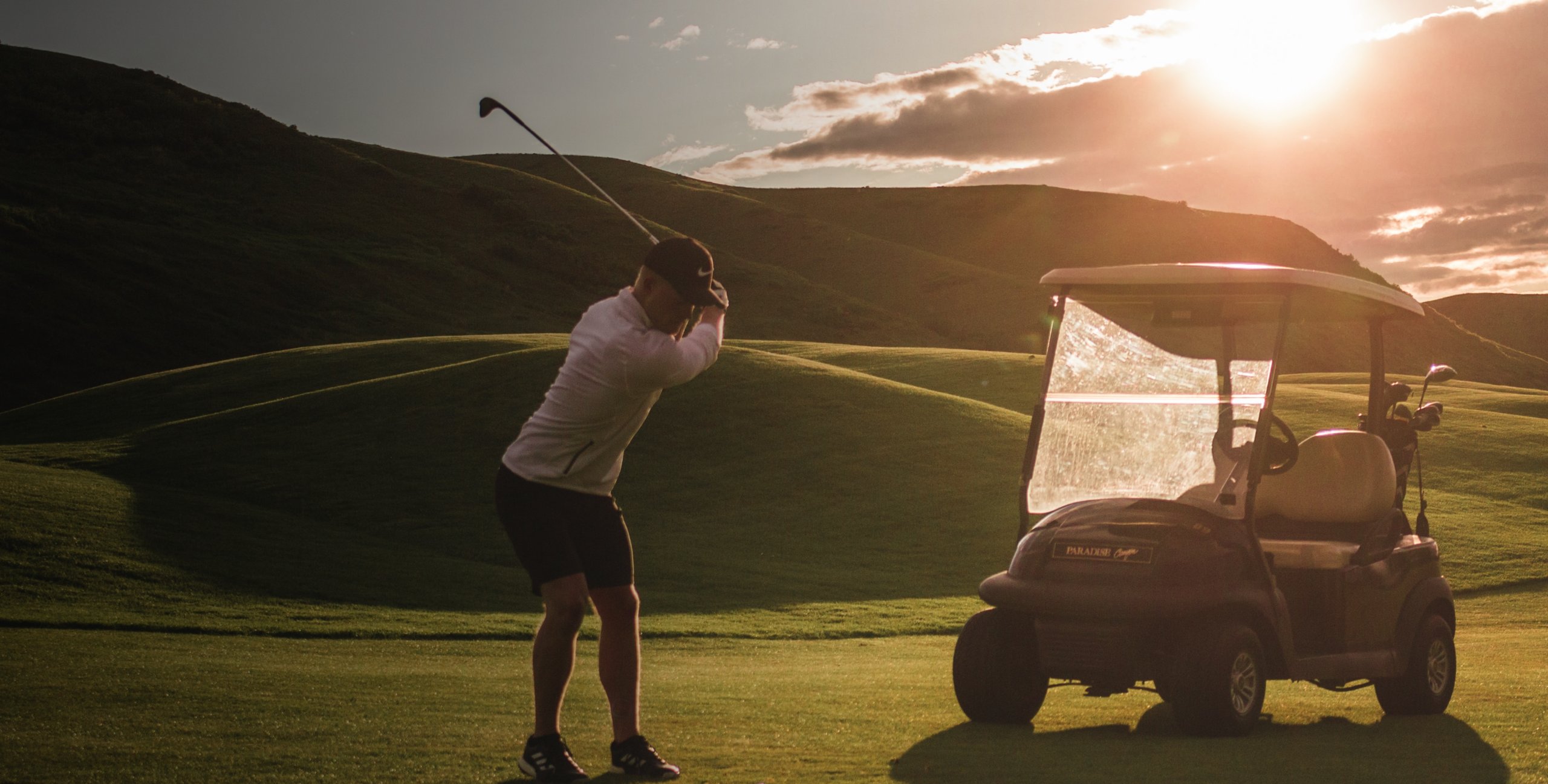 Golf Cart GPS Tracking Made Simple
Protect your golf cart with Monimoto GPS tracking device. With an easy-to-install GPS tracker and a smartphone app, you will know the location of your golf cart in case it gets stolen. Prevent theft, unauthorized usage, get instant golf cart movement alerts - and a peace of mind.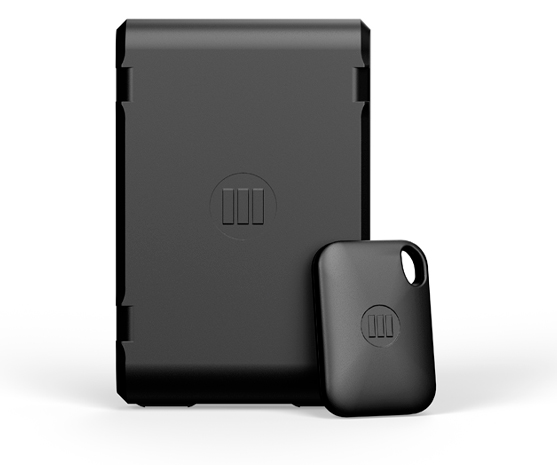 How does it work?
The Monimoto platform for golf cart GPS tracking has three main components: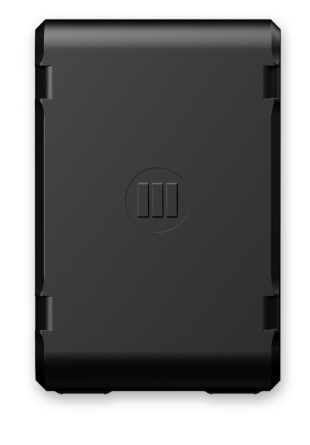 Golf cart GPS tracking device
The golf cart tracker is the heart of Monimoto's security system. It tracks your golf cart location via GPS on road or off-road. The tracker also includes a movement sensor. Just hide the tracker on your golf cart. With a sturdy build and weatherproof casing, it is up to the task to protect your utility task vehicle wherever you go.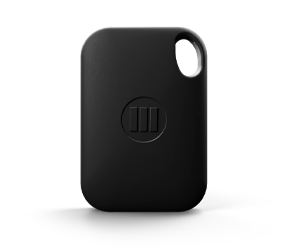 The Key Fob
This is your virtual key for the golf cart tracker. With the fob nearby, the tracker on your golf cart will instantly recognize that it is you using the vehicle, disarming the GPS tracker.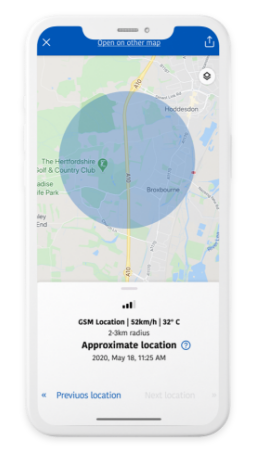 Golf cart GPS tracker app
The app will instantly notify you when it detects unauthorized golf cart movement. It will track golf cart location, helping to recover your vehicle in case it gets stolen.
Key features
Easy to Set Up

There is no wiring involved when installing Monimoto GPS tracker. Just hide the tracker, configure the app, and you're good to go.

Water resistant

Equipped with watertight casing, your GPS tracker is up to the task wherever you go. The GPS tracker and key fob are IP65 rated, meaning that the devices are protected from dust and against low-pressure water jets, such as a faucet.

Long battery life

The included 2x AA batteries will keep your tracker operational for 12 months in real world conditions. Efficient engineering of our smart electronic GPS tracker ensures an always-on security that never quits.

Easy to Hide

Only 3.7″ x 2.4″ in size for the GPS tracker. Think of a deck of cards. Easily hide the GPS tracker out of sight due to the small device size and included battery.

GPS Monitor

Monitor your golf cart location via GPS as soon as unauthorized movement is detected.

Long Distance GPS Tracking

Track your golf cart location over long distances with GPS and cellular coverage. Significantly improve the chances to recover your stolen vehicle.
Tracking your golf cart the practical way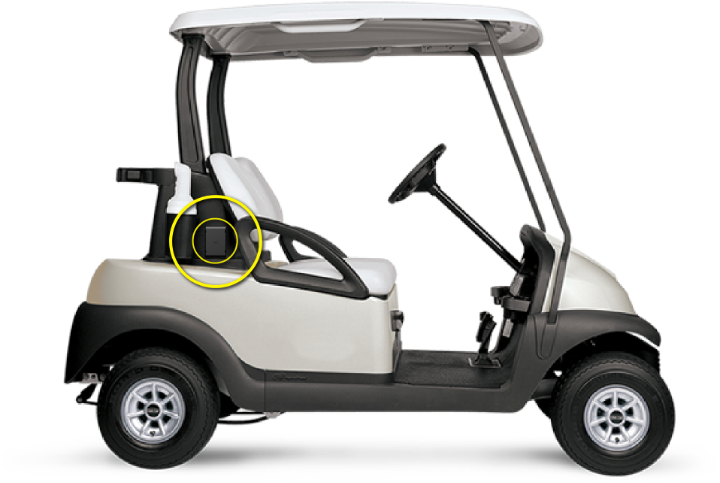 There are plenty of GPS trackers on the market, offering various features and tracking capabilities.

At Monimoto practicality comes first. As with high-end car security systems, we use the key fob to arm and disarm the golf cart tracking device. No extra buttons to press, nothing to tap on an app. The tracker recognizes the key fob when you are near your golf cart and knows that this use is authorized. As soon as you leave your cart, the GPS tracker is armed, and any movement without the key fob in the golf cart's proximity is tracked and reported.

Monimoto's golf cart GPS tracker can be paired with up to 3 key fobs, allowing your family members and friends to seamlessly use the vehicle.

With the key fob as your virtual key, you may use the golf cart GPS tracker without even noticing it, with only relevant non-authorized usage alerts.
What's in the box
Monimoto Device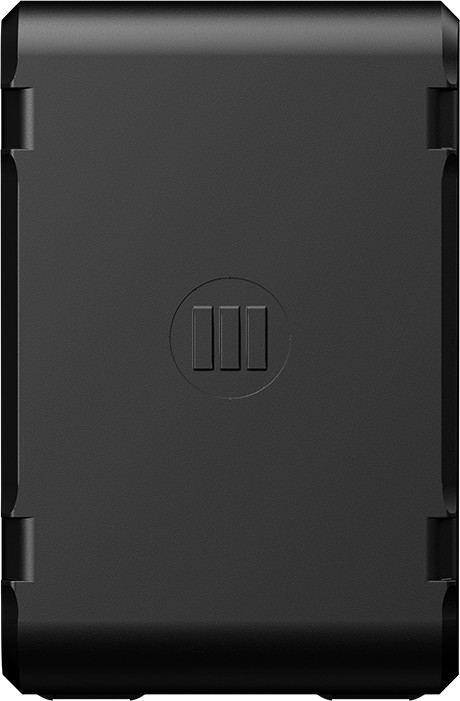 61mm (2.4″)
Monimoto Key Fob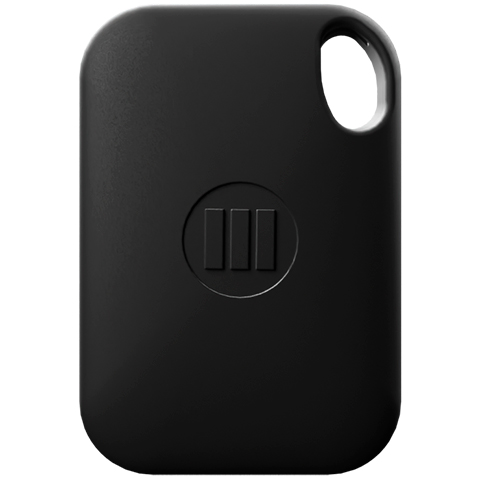 Embedded E-SIM card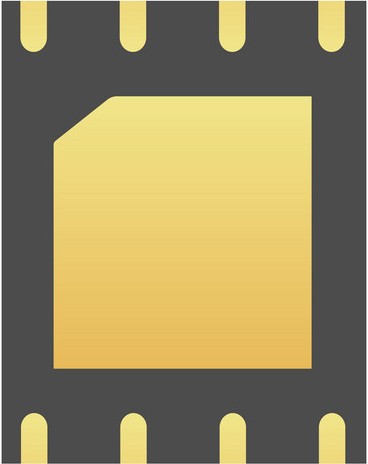 Device batteries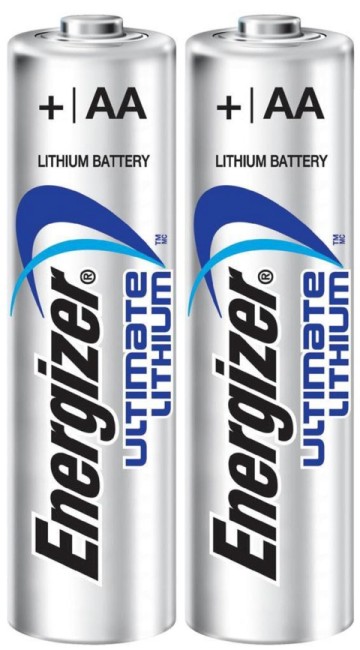 Key Fob battery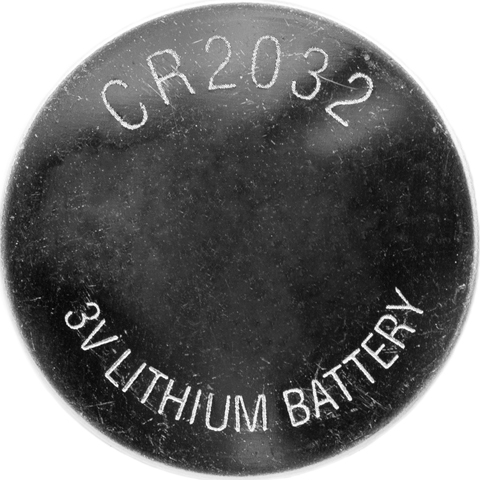 Releasable zip ties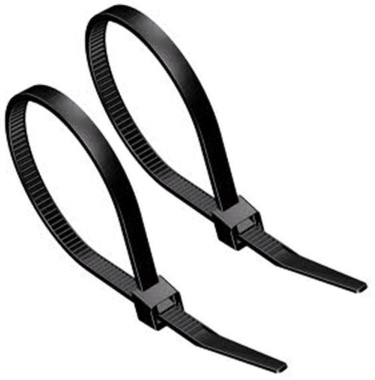 LTE Cat-M1
B1, B2, B3, B4, B5,B8, B12, B13, B18, B19, B20, B25, B26, B27, B28, B66, B71, B85
Advanced positioning
2G and Cat-M1 cellular towers
Bluetooth
Bluetooth Low Energy (BLE). Your smartphone needs to have Bluetooth 4.0, Bluetooth Low Energy or later in order to work with Monimoto device.
Device batteries
Monimoto Device is powered by 2 Lithium AA 1,5V 3000mAh FR6 that can last up to 12 months. Operating temperatures -15°C to 60°C (-4°F to 140°F).
Key Fob batteries
Monimoto Key Fob is powered by a 3V Lithium CR2032 (1 battery). Operating temperatures -15 to +55°C (-4 to 131°F).
Protection rating
Monimoto and the Key Fob both meet IP65 standard, meaning they are protected from dust and against low-pressure water jets, such as a faucet.
How to set up Monimoto Golf Cart GPS tracker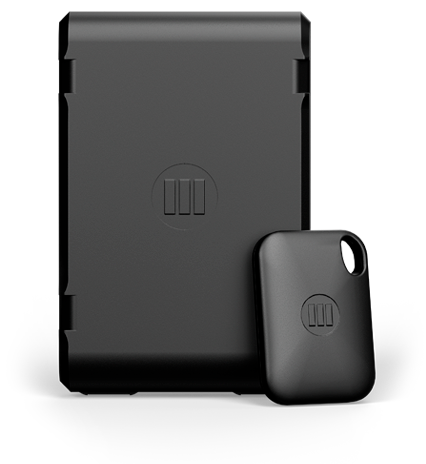 1. Prepare the devices
Your Monimoto key fob and golf cart tracker both come with batteries included. Simply remove the white plastic contact tabs from the battery housings and you're ready for the next step.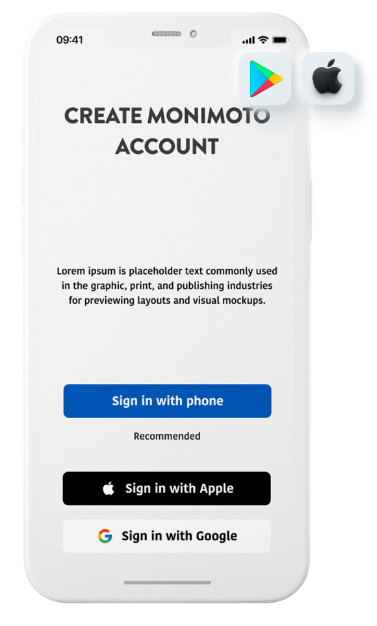 2. Install the app
Download the official Monimoto app onto your smartphone [Google and Apple]. Open the app and follow the instructions to pair your Monimoto devices.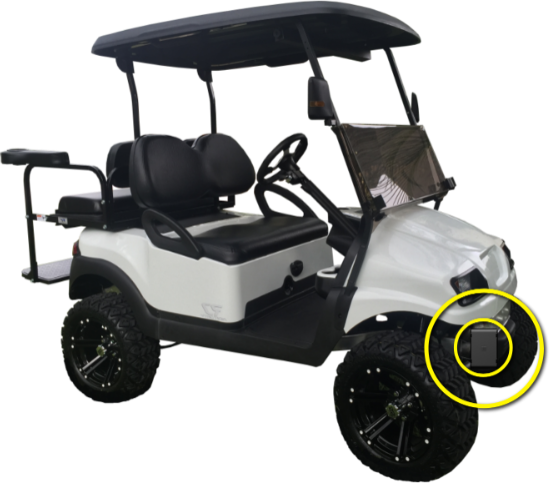 3. Install the tracker
Find a good secure place for the GPS tracker on your golf cart. The harder it is to see or reach, the better. That's it. You're ready to go!
Why Buy A GPS Tracker for a golf cart?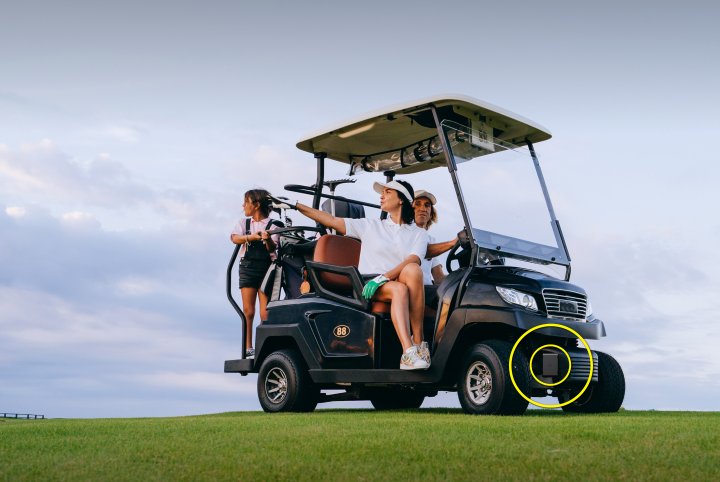 Golf carts attract thieves, as they are somewhat easy to steal and command a high value on the second-hand market. Monimoto golf cart GPS tracker adds an extra level of security for your vehicle and provides peace of mind.

Theft prevention. You will receive a phone call as soon as unauthorized movement of your golf cart is detected. This enables to react immediately and stop vehicle theft in its tracks.

Golf cart recovery. Track your golf cart location when unauthorized use is identified. You will be able to track the location via the smartphone app. Tracking data is essential for law enforcement authorities to aid the recovery of your stolen golf cart.
How do you secure a golf cart?

Many security steps can be taken to reduce golf cart theft. The most effective passive security measure is to store the golf cart indoors, such as in a secure garage. If you cannot store your golf cart indoors, a cover for outdoor parking will also help. Any measure to put the golf cart away from prying eyes will help.

Additionally, there are a lot of locks available on the market. They include pedal locks, steering wheel locks, keypad locks or even a wheel boot. However, they are cumbersome to install each time you park the golf cart and soon become a nuisance for the owner.

Golf cart owners may also use a uniquely keyed start switch, install a hidden disconnect switch to prevent the golf cart from starting, yet they do not prevent the golf cart from being towed.

Vehicle security systems, which sound an audible alarm on unauthorized use, are also an option.

None of these options can help you in case your golf cart gets actually stolen. A silent GPS tracker will not only alert you when unauthorized use is detected, allowing you to stop the theft in its tracks – it will continuously track the location of your stolen golf cart to aid vehicle recovery.

Can a GPS tracker be detected?

GPS trackers are the next generation in smart vehicle security. Instead of giving an audible warning, they notify the vehicle owner of unauthorized use and silently track the location of the vehicle. They do not emit any signals. When well hidden inside a vehicle, it will take considerable time for the thief to visually detect the tracker – and the location of the stolen vehicle will be monitored to aid speedy recovery.

Are golf carts easy to steal?

Golf carts are fairly easy to steal. More than 30.000 golf carts are stolen in the US every year. Golf carts are attractive to thieves, as they command a high second-hand market value, employ little-to-none inbuilt theft protection systems, thus being fairly easy to steal.