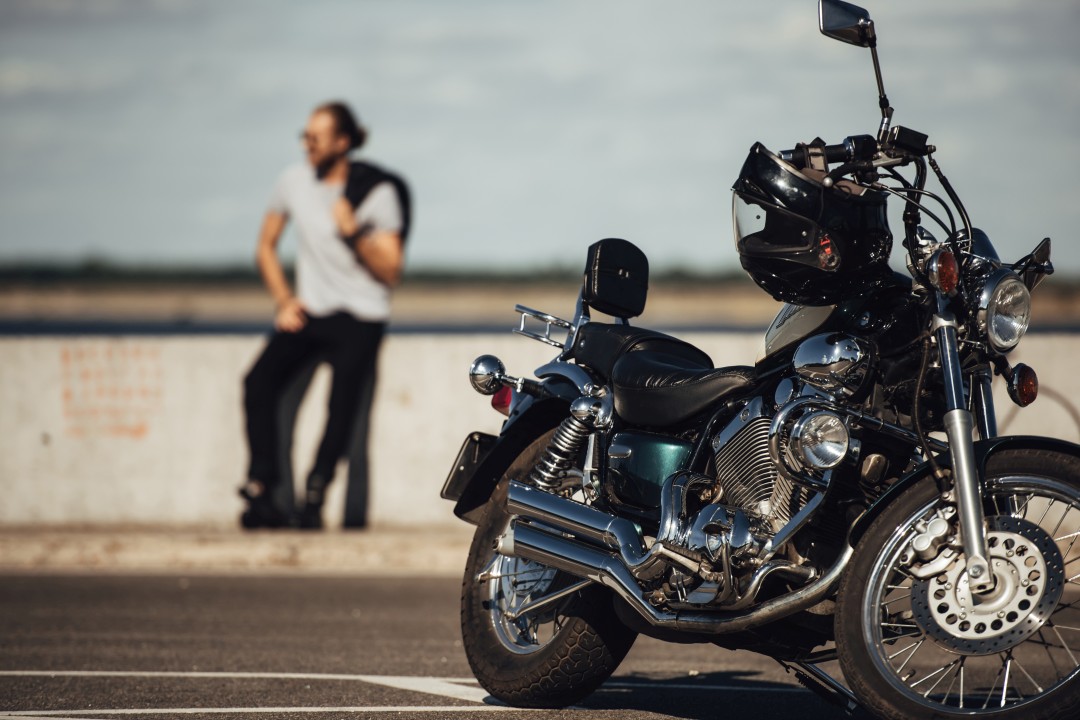 Any motorcycle is a good motorcycle, but if you're into cruiser motorcycles, it's not hard to see why. Cruiser motorcycles are one of the best bikes that'll give you freedom and satisfy your need to ride. Cruiser motorcycles are a popular choice for casual riding, although they can be suitable for distance riding, too – just ask any Iron Butt rider.
The cruiser motorcycle landscape has changed considerably over the last few years, but the cruiser motorcycle market remains a huge one. Different analyses of all the motorcycle types shows that the cruiser motorcycle sector is the only sector that continues to thrive every year worldwide.
Perhaps you've got an empty spot in the garage you want to fill. Or you simply want to feel the satisfaction of riding a cruiser, and you're thinking of buying a cruiser motorcycle. Whatever the case may be, you'll want to choose from the best cruiser motorcycles available. While there are some great cruiser motorcycles out there, we picked the 10 best cruiser motorcycles on the market in 2022 that you should consider. We've chosen these ten best cruiser bikes based on five criteria: intended use, style, engine and power, weight, and brand. Ready to ride? Let's dig in:
What is a Cruiser Motorcycle?
A cruiser motorcycle is a type of motorcycle that is typically built with comfort in mind. Top cruiser motorcycles come in different styles and are designed with a laid-back riding position. The contemporary types of cruiser motorcycles are modeled after American motorcycles like Harley-Davidson and Indian: V-Twin engine and air-cooled, boasting an aggressive, chunky design.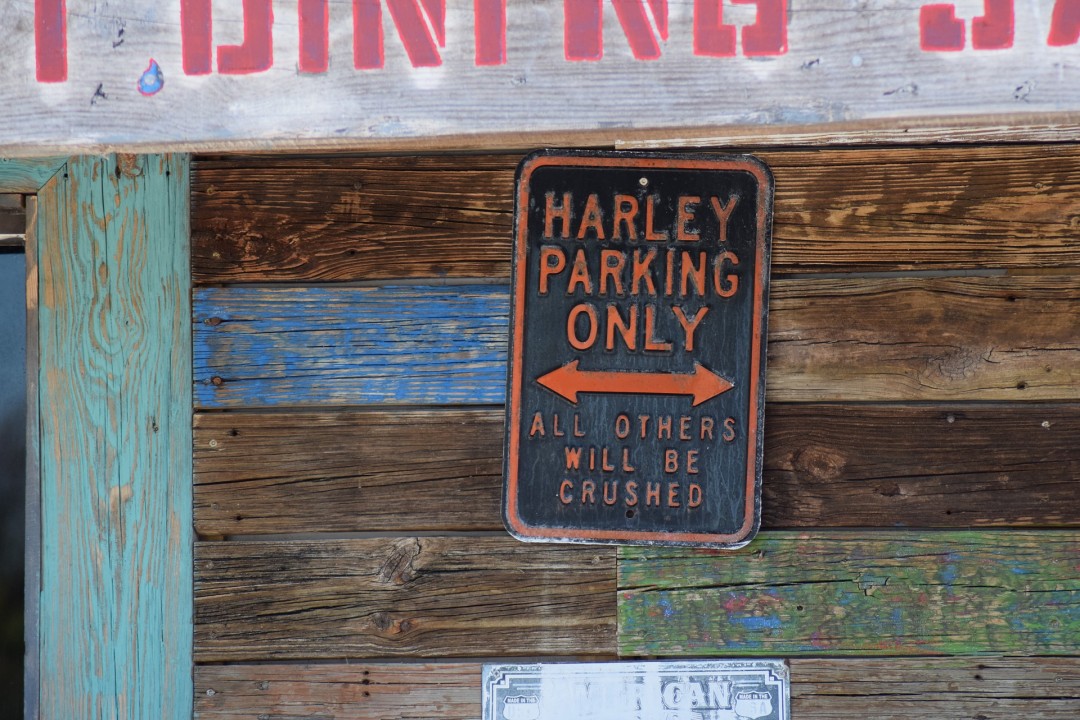 Generally, cruiser motorcycles have low seat height with great seat cushions. On a cruiser motorcycle, riders are usually set into a position with feet forward and hands in a neutral or high position. Cruiser motorcycles have high and wide handlebars that provide a unique riding posture different from any other motorcycle. This helps in getting a better view of the road and more comfort to the rider. Cruiser motorcycles have an attractive shape, complex design, and multi-level manufacturing process. Typically, they're more expensive to manufacture than regular commuter bikes, but they offer a very unique riding experience.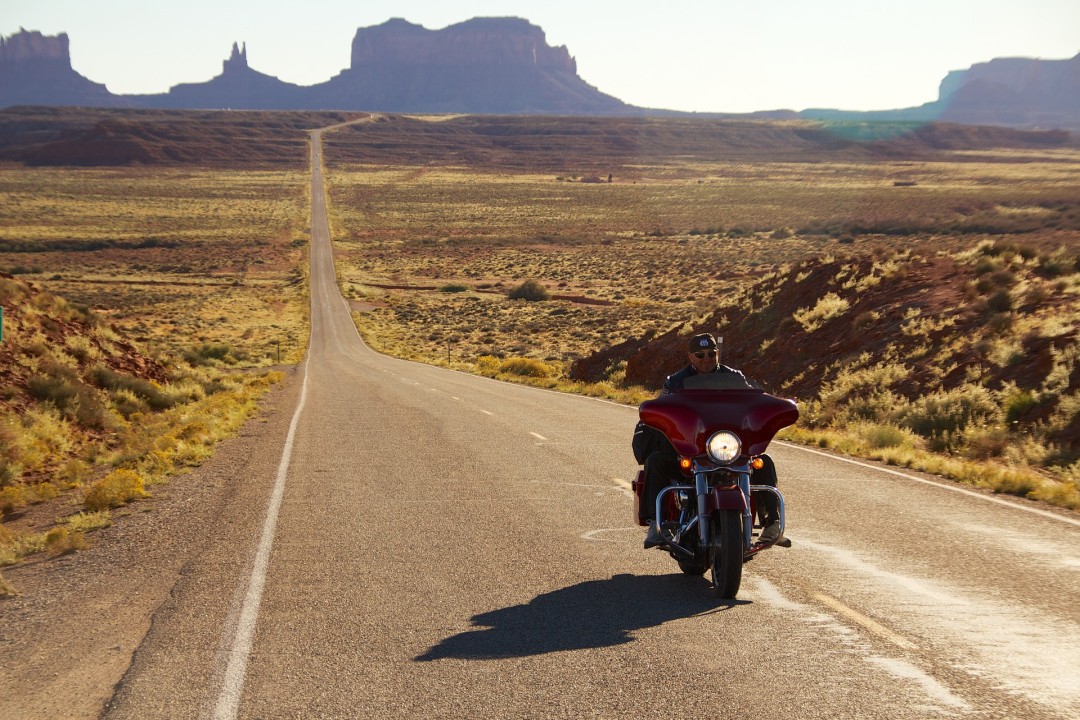 History of Cruiser Motorcycles
Since the first motorcycle came on the scene, it's seen several rapid changes and evolution. These changes created a path for the different sophisticated and high-performance motorcycle styles we see today, including the cruiser style motorcycle.
Generally, cruiser motorcycles are American-style motorcycles. In the early days of the American motorcycle industry, the type of engines manufacturers made were mostly the air-cooled, single-cylinder types. In 1907, Indian released the US-made V-Twin model which has become the archetype of American motorcycles. Two years later, in 1909, Harley-Davidson released its first V-Twin. In the years that followed, American motorcycle brands have worked around different types of engine configurations.
Between 1940 and 1960, different regions of the world stuck to their unique motorcycle styles. The United States motorcycle industry also continued to develop its unique design policy and style—the big-bore V-Twin typical of cruiser motorcycles. The U.S. motorcycle design policy, adopted during the early days of motorcycle evolution, remains to date.
American Aesthetics
The early aesthetics has permeated every aspect of American-made motorcycles. This is why most cruiser motorcycles have a highly-distinctive and easily identifiable appearances. In recent times, the V-Twin engines have generally become synonymous with all US-made cruiser motorcycles.
Design styles such as riding position, ample torque, and conduciveness to touring, the throaty and rumbling exhaust note, and other features we see in cruiser motorcycles today are essentially American aesthetics. These features have distinguished the cruiser motorcycle genre from other types of motorcycles and represent a major selling point for motorcycle cruisers.
Over the years, however, many overseas manufacturers, especially the Big Four (Honda, Yamaha, Suzuki, and Kawasaki) Japanese manufacturers, have created models based on the emulation of the American style. These manufacturers found ways to add their unique touch to the genre. They've also introduced cruiser models with other engine configurations, even though most of these foreign models are just a variation on the V-Twin.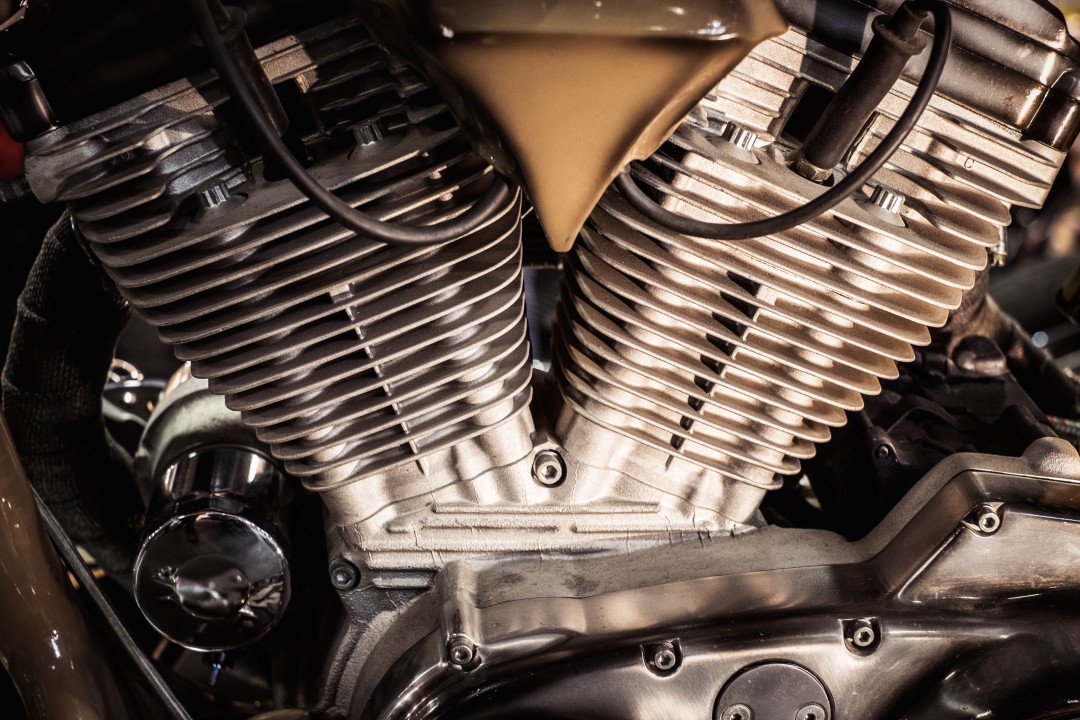 What are the Different Types of Cruiser Motorcycles?
There are different styles of cruiser motorcycles. Here, we discuss the five main categories of the top cruiser motorcycles.
Entry-level: Entry-level cruising style motorcycles models have smaller-displacement engines that can be easily managed. There is only a handful of this variation of cruiser motorcycles on the market. Entry-level cruiser motorcycles are generally accessibly priced and best for beginner riders.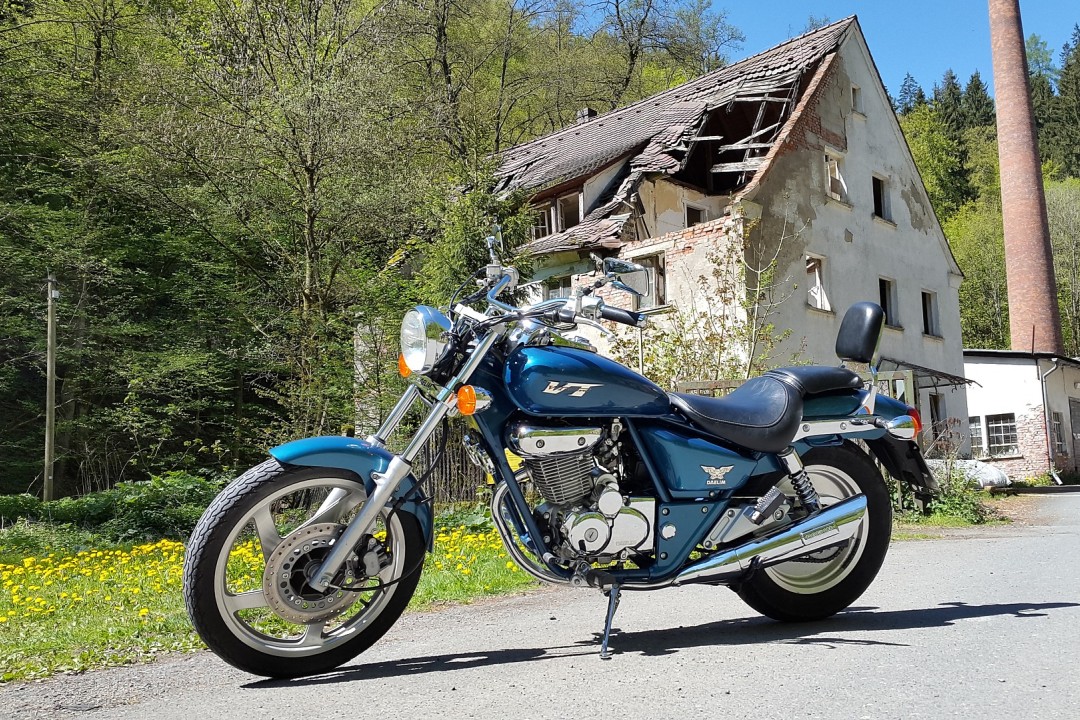 Tourer: A tourer cruiser motorcycle is typically well-planted with a large engine, long wheelbase, and is highly stable because of its enormous weight. Tourer cruiser motorcycles are perfect for road trips and long-distance travel on the open road. However, they can also be used for urban riding or commuting purposes.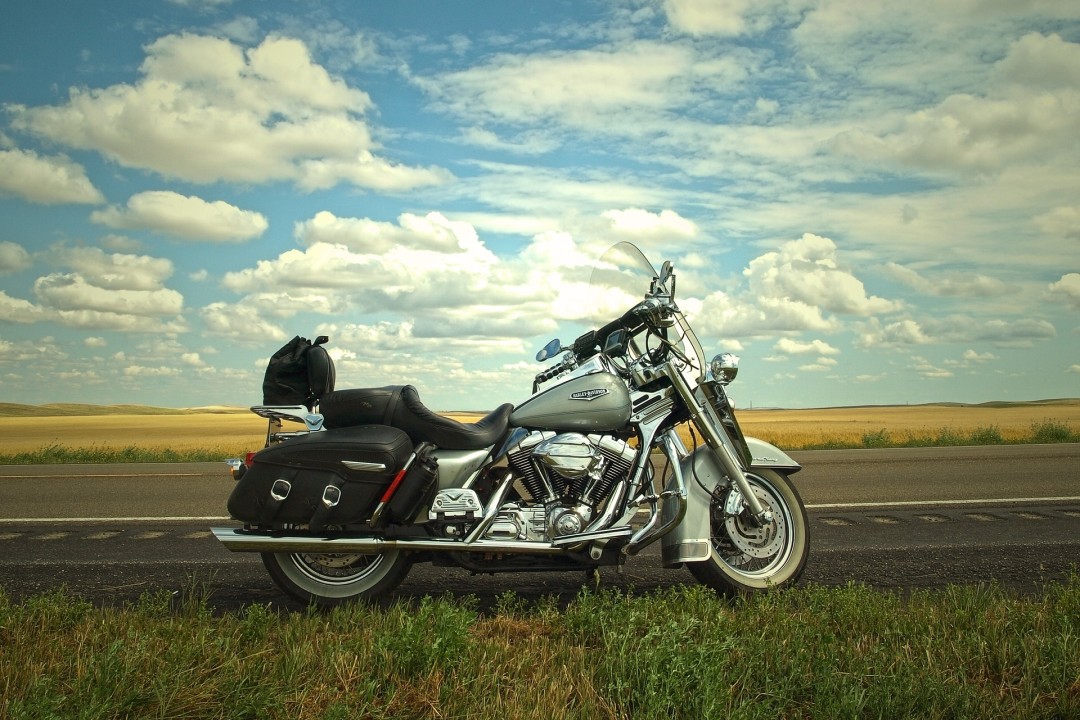 Bagger: Bagger cruiser motorcycles have large fairings and hard luggage. Features such as heated grips, cruise control, and onboard infotainment make bagger cruise motorcycles suitable for long-distance travel. Baggers are also known as 'dressers' in some quarters of the motorcycle world.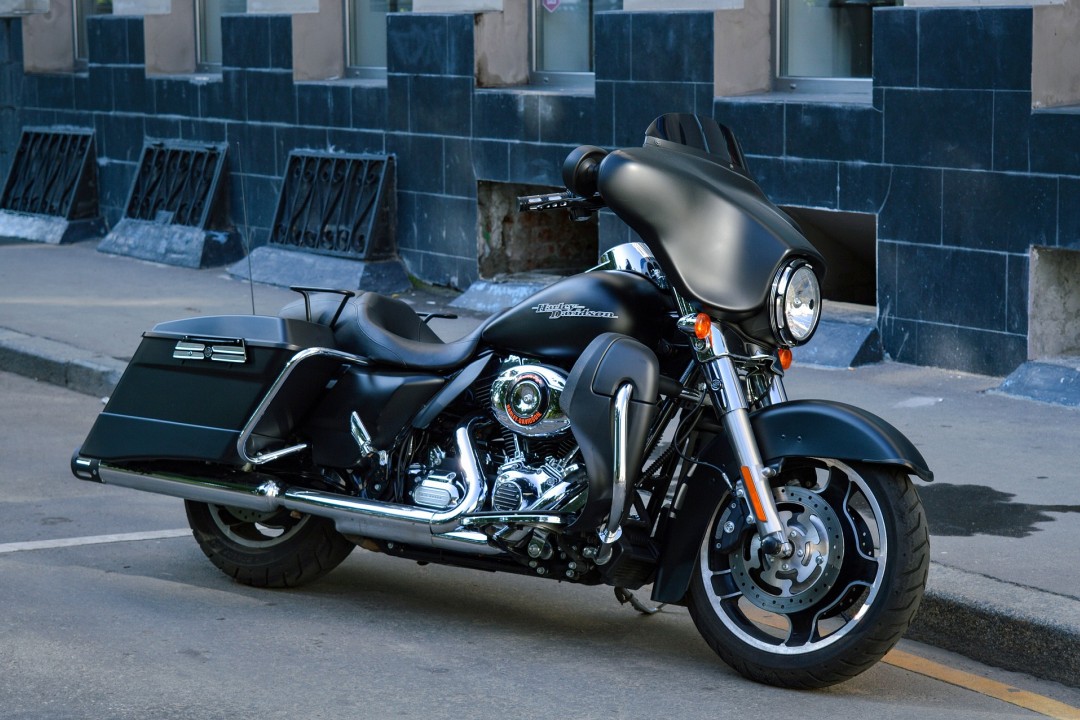 Hyper-cruiser: Hyper-cruiser cruiser motorcycle models are the types of cruiser motorcycles designed for maximum and top-performance than the average cruiser motorcycle. Hyper-cruiser cruiser motorcycles will have a lean angle, great acceleration, and cornering.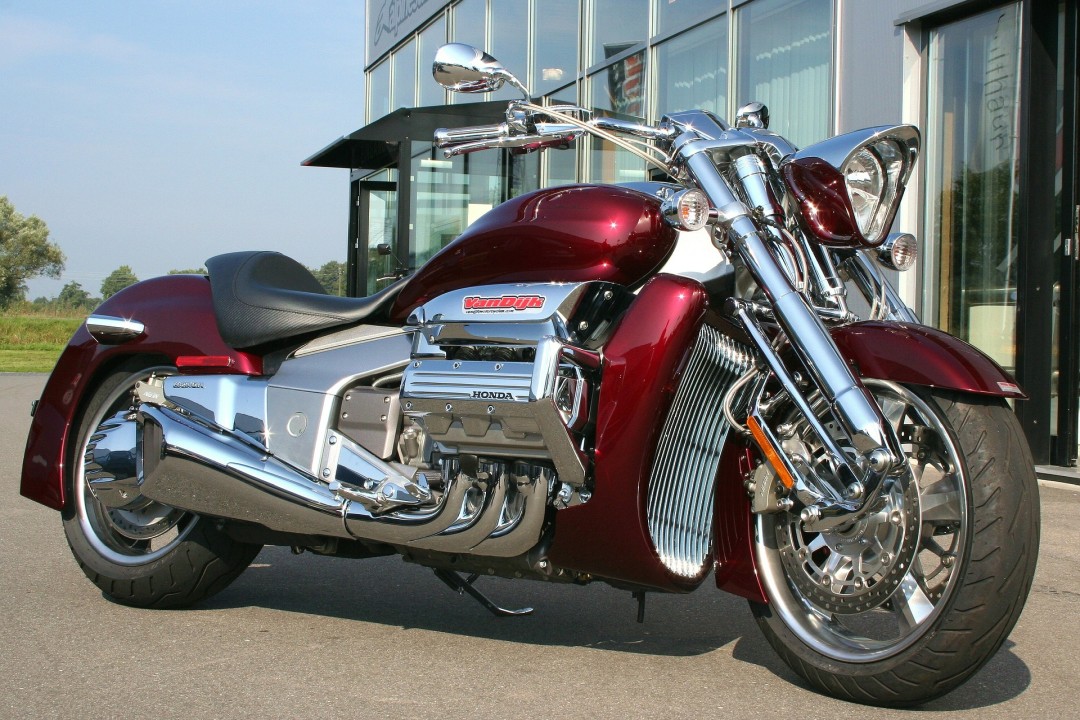 Electric: Although there are just a few electric models of cruiser motorcycles presently on the market, the electric models of cruiser motorcycles are the future of this genre of motorcycles. Compared with other types of cruiser motorcycles, electric cruiser motorcycles feature the latest and cutting-edge technology. Electric cruiser motorcycles generally do not have the mighty rumble and bark of a traditional petrol-powered V-Twin, but these EV cruising motorcycles still maintain their similarly ample amounts of low-end torque.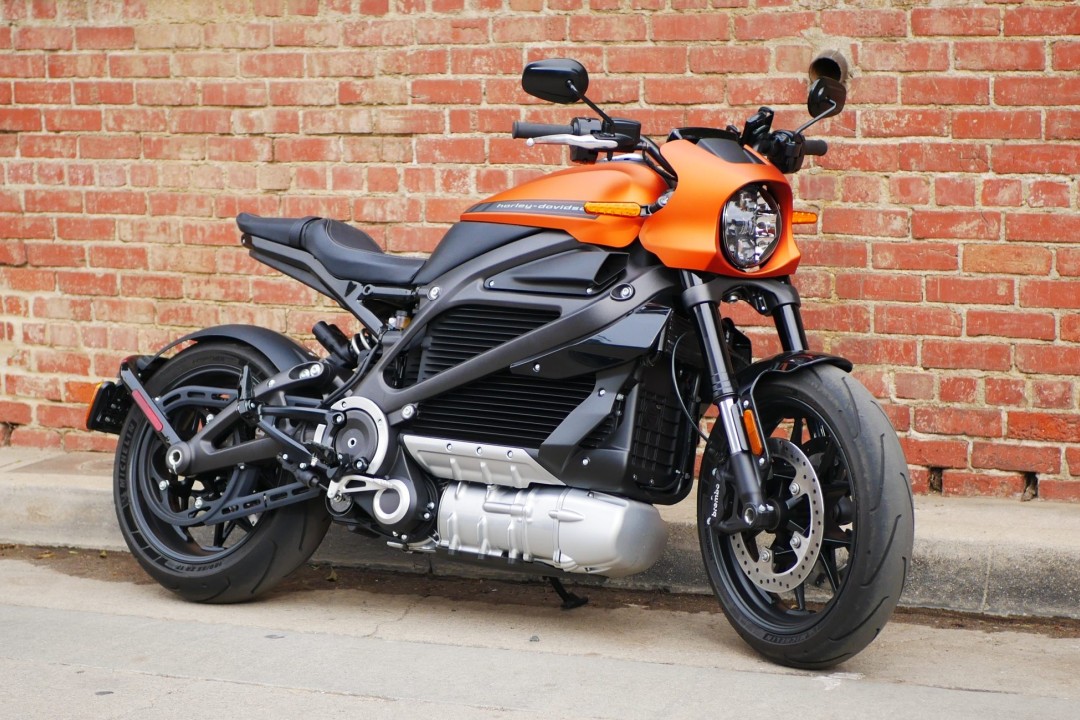 Best Cruiser Motorcycles: Our Top Picks
1. Yamaha V-Star 250 ($4,499)
Yamaha V-Star 250 cruiser motorcycle is a quarter-liter cruiser that has a V-Twin engine. This cruiser motorcycle has the traditional cruiser appearance and is one of the best cruising motorcycles available on the market for entry-level riders. It has a 27" seat height and sub-325lb curb weight. With an 85mph top speed and an economical 78mpg fuel consumption, you can go on a two-up riding tour with this bike. We've chosen Yamaha V-Star 250 as one of our top picks of the best cruisers because of its sizable weight and suitability for new riders.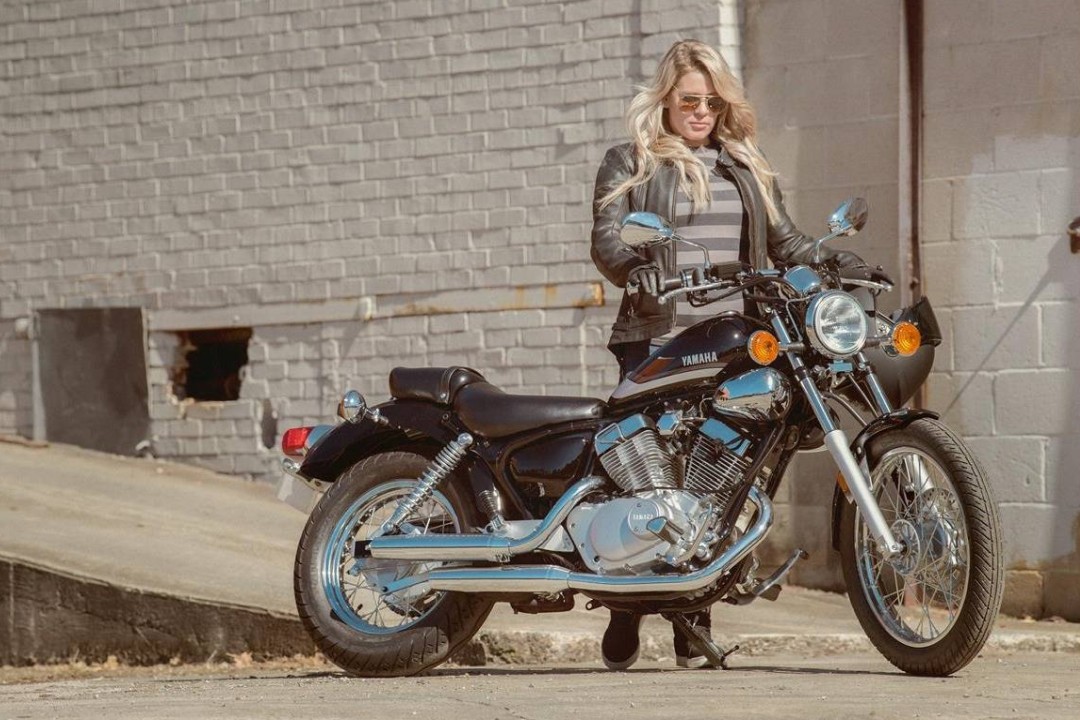 Style: Entry-level
Engine: Air-cooled 15.2ci (249cc) SOHC 60o V-Twin
Horsepower: 21HP
Torque: 15.2FT-LBS
Weight: 324LBS
Origin: Japan
2. Kawasaki Vulcan S ABS ($7,199)
Kawasaki Vulcan S is a midsize cruiser motorcycle fashioned after the Kawasaki Ninja 650 series. This cruiser motorcycle is designed with a sports bike-derived frame, and a 650cc twin engine similar to that of Ninja 650 (although with a different stance). Kawasaki Vulcan S makes our 2022 top 10 cruiser motorcycles because it offers so much for motorcycle cruisers who want a feel of a sports bike.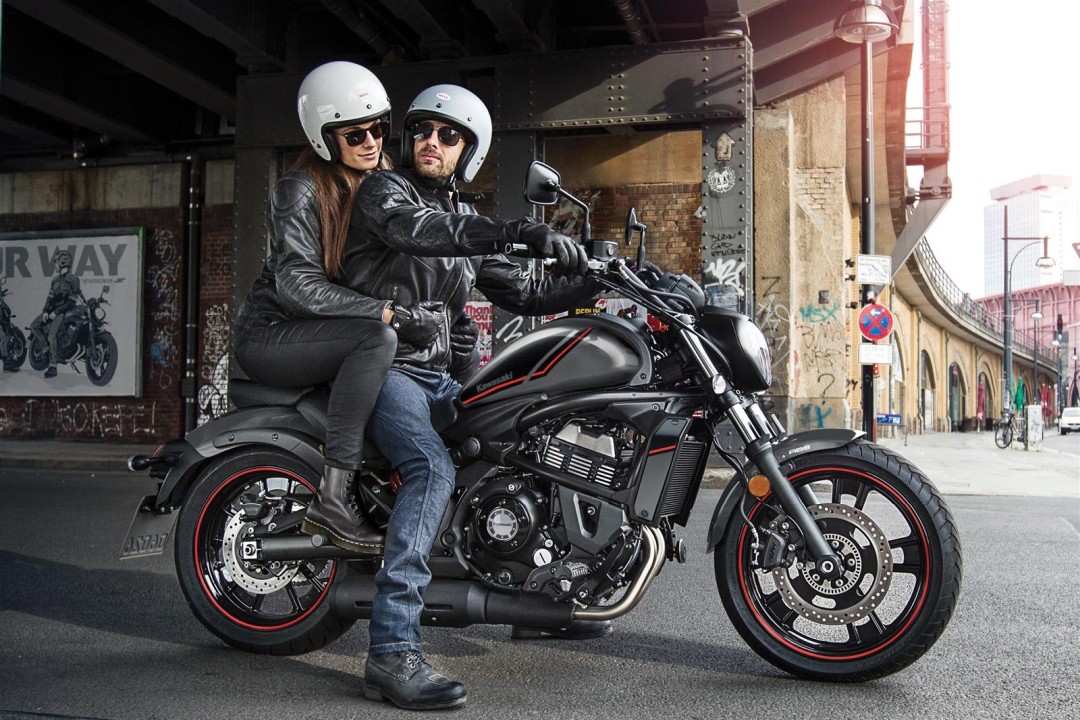 Style: Sport-Cruiser
Engine: Liquid-cooled 39.6ci (649cc) DOHC Parallel-Twin
Horsepower: 60.4HP
Torque: 46.3FT-LBS
Weight: 498.3LBS
Origin: Japan
3. Indian Scout Bobber Sixty ($8,999)
Offering a lot of performance, the Indian Scout Bobber Sixty cruiser motorcycle is one of the best cruiser motorcycles for entry-level motorcycle cruisers. It has a lightweight cast aluminum frame, fuel-injected, and liquid-cooled 60cu engine with a five-speed transmission. This cruiser motorcycle makes our top 10 picks because of its powerful and fantastic engine.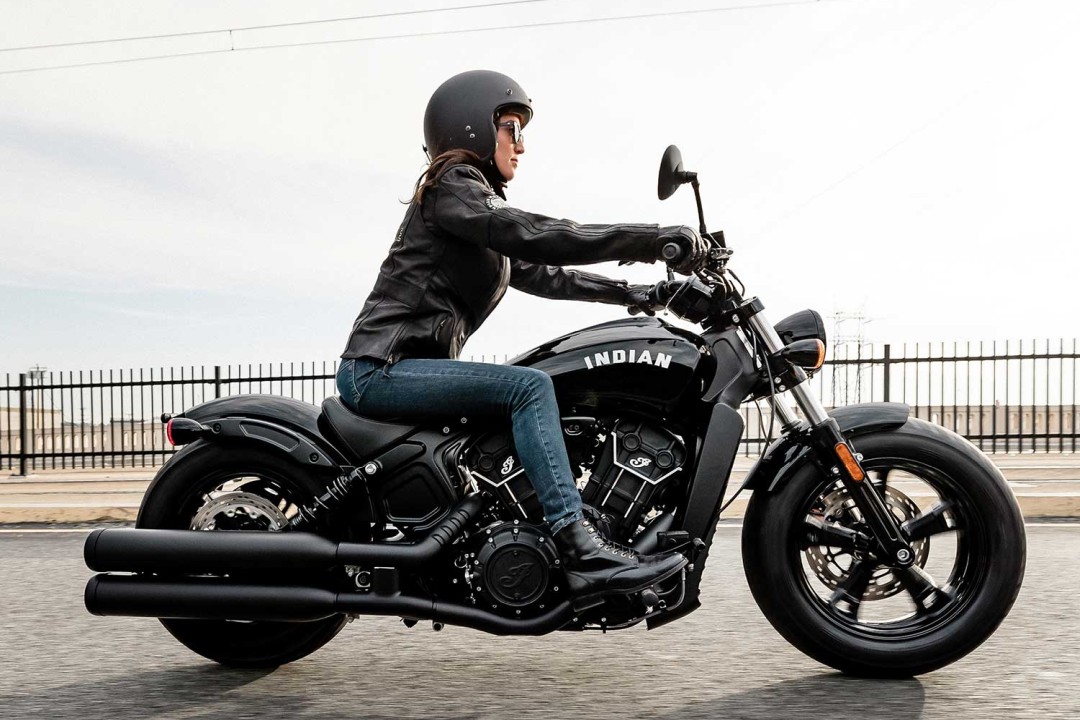 Style: Entry-level
Engine: Liquid-cooled 61ci (1,000cc) DOHC 60o V-Twin
Horsepower: 78HP
Torque: 65FT-LBS
Weight: 549LBS
Origin: America
4. Honda Rebel 1100 ($9,299)
The Honda Rebel 1100 has 1,084 liquid-cooled Unicam two-bangers similar to that in Honda's Africa Twin adventure motorcycle. This cruiser motorcycle has a modern cruiser aesthetic with a knee-dented tank, a circular LED headlight, and a bobber-inspired seat and rear fender. Keeping the taste of many cruiser motorcycle enthusiasts in mind, we chose this cruiser motorcycle because of its modern aesthetics and powerful engine.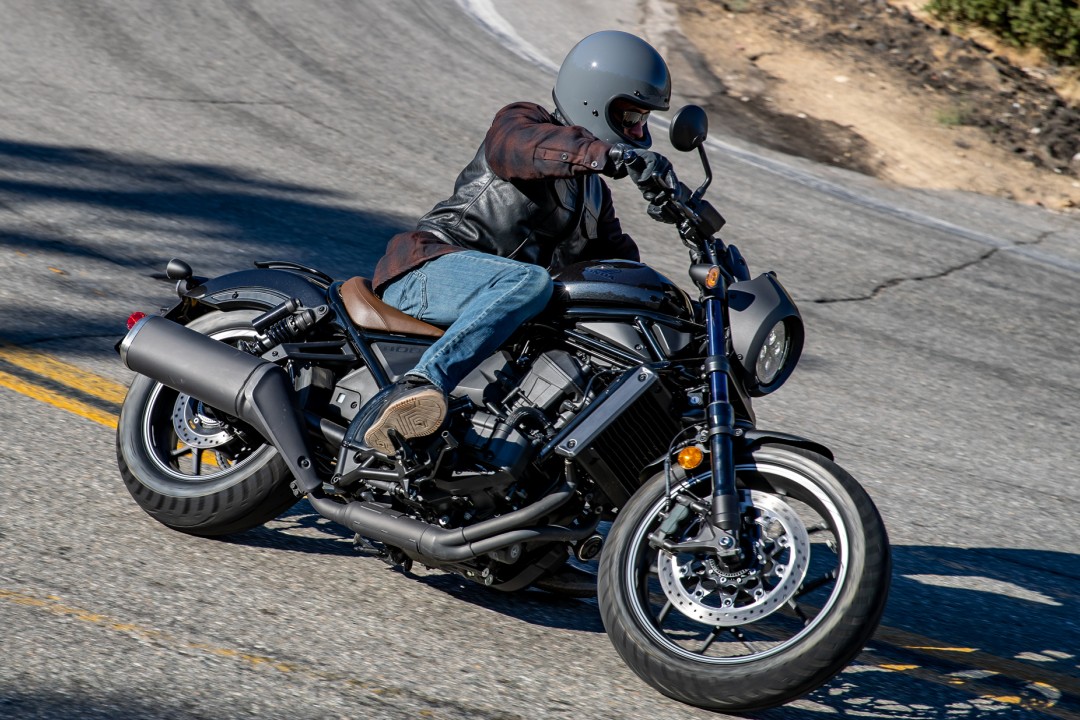 Style: Urban Cruiser
Engine: Liquid-cooled 66.1ci (1,084cc) SOHC Parallel-Twin
Horsepower: 86HP
Torque: 72FT-LBS
Weight: 487LBS
Origin: Japan
5. Triumph Bonneville Bobber ($11,950)
This cruiser motorcycle is worthy of being in our top picks because it has ultra-low seat height, a low and leaned back riding position, and a torque twin-engine. It's arguably Triumph's best cruiser motorcycle yet.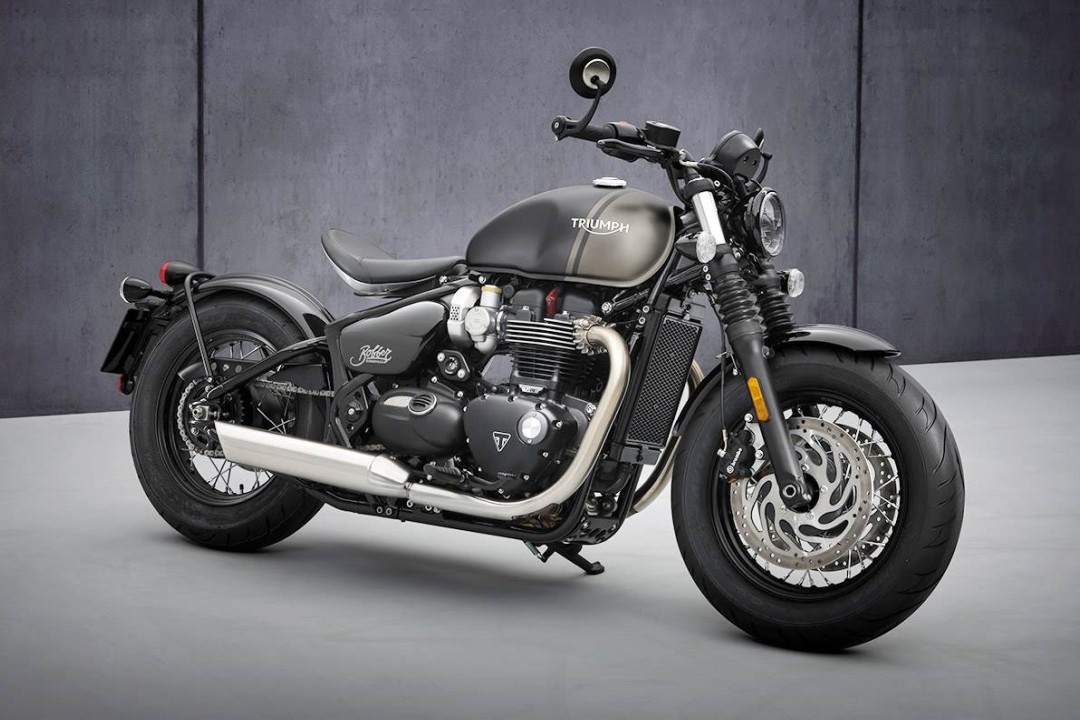 Style: Bobber
Engine: Liquid-cooled 73.2ci (1,200cc) SOHC Parallel-Twin
Horsepower: 77HP
Torque: 78FT-LBS
Weight: 502LBS (Dry)
Origin: England
6. BMW R18 ($17,495)
The BMW R18 cruiser motorcycle makes the list because it has the largest twin-engine ever produced by BMW Motorrad. It also has a unique bodywork and fishtails exhaust, which is inspired by the 1936 model of R5.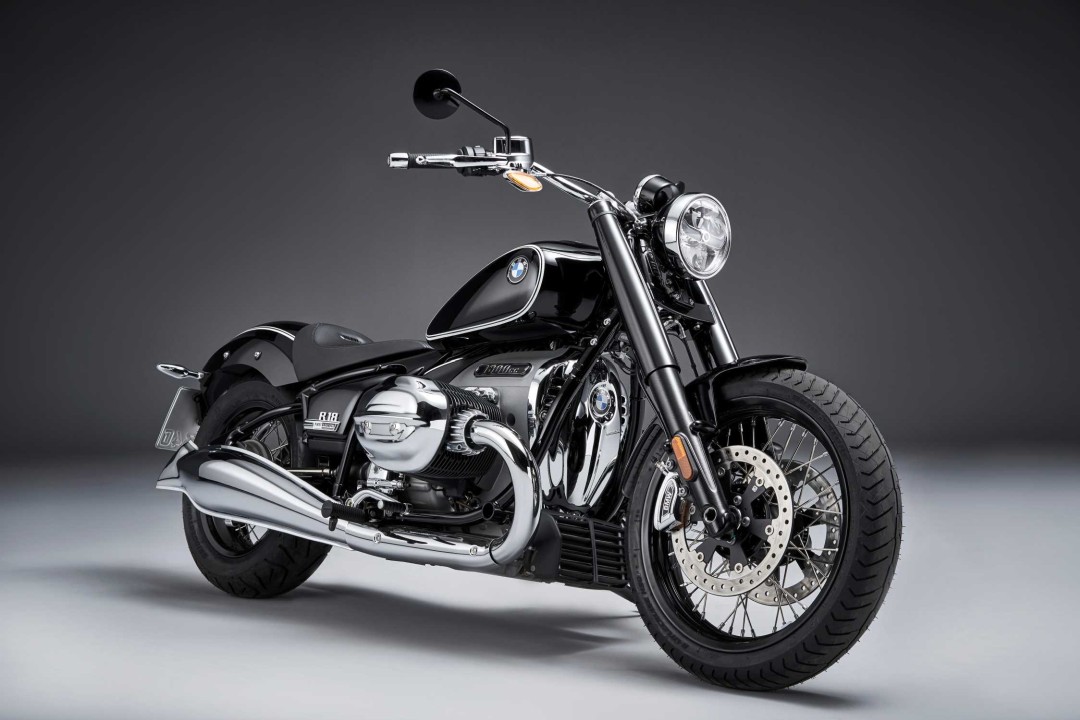 Style: Heritage Cruiser
Engine: Air & Oil-Cooled 110ci (1,802cc) DOH Boxer Twin
Horsepower: 91HP
Torque: 116FT-LBS
Weight: 761LBS
Origin: Germany
7. Yamaha VMax ($17,999)
Yamaha VMax cruiser motorcycle comes from a race-bred 200hp 1.6L V4 engine. This cruiser motorcycle makes our list of the 10 best cruiser motorcycles in 2022 because of its incredible engine and power, and it gets bonus points for its sporty, aggressive looks.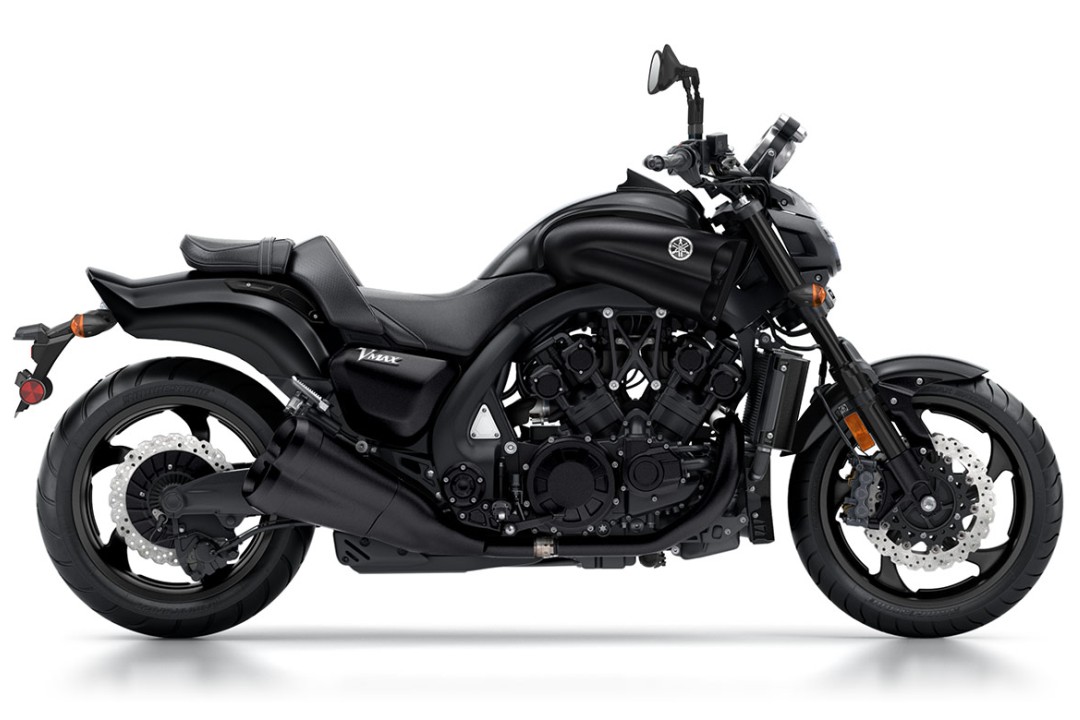 Style: Hyper-Cruiser
Engine: Liquid-Cooled 102ci (1,679cc) DOHC 65o V-Four
Horsepower: 100HP
Torque: 123FT-LBS
Weight: 683LBS
Origin: Japan
8. Harley-Davidson Low Rider S ($17,999)
The Harley-Davidson Low Rider S cruiser motorcycle is a modern classic tourer with Milwaukee-Eight 114 V-Twin engine. It has a flat drag-style bar and mid-mounted foot controls. We consider this cruiser motorcycle as one of the best in 2022 purely for its style and power.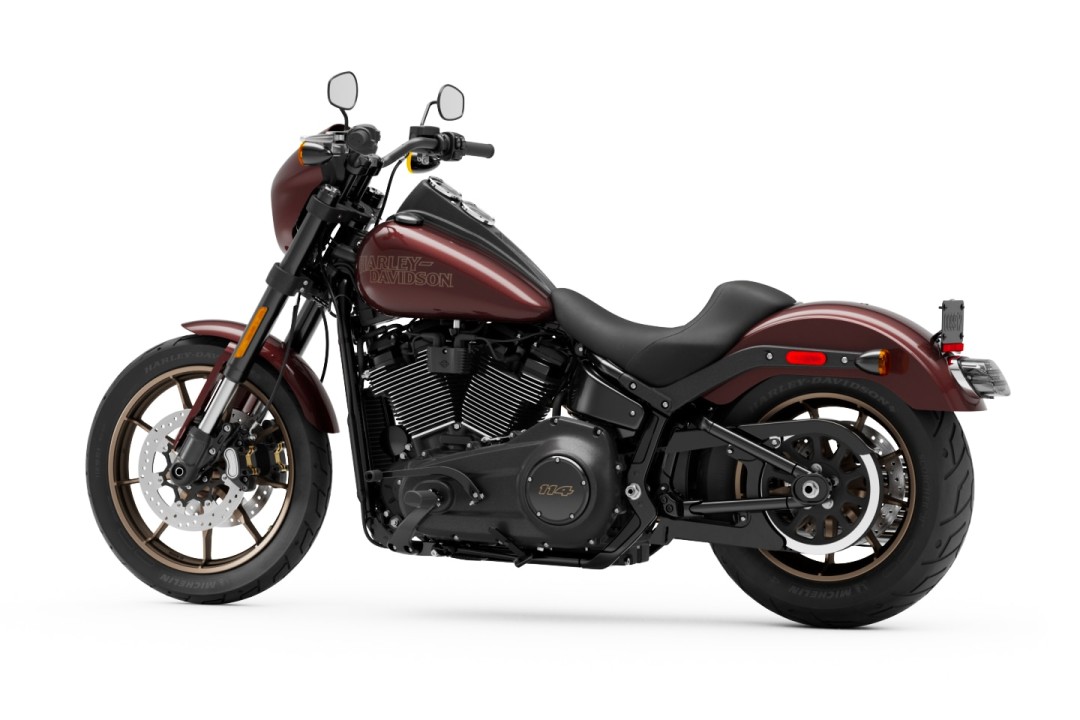 Style: Tourer
Engine: Air-Cooled 107ci (1,753cc) SOHC 45o V-Twin
Horsepower: 93HP
Torque: 114.3FT-LBS
Weight: 679LBS
Origin: USA
9. Ducati Diavel 1260 ($20,295)
The Diavel 1260 cruiser motorcycle model by Ducati is an aesthetically attractive and high-performance cruiser motorcycle. It has angular intake scoops, a higher and sportier seat, and regular radiator covers that are with vertical LED lighting. The power of this cruiser style motorcycle gives it an entry into our list.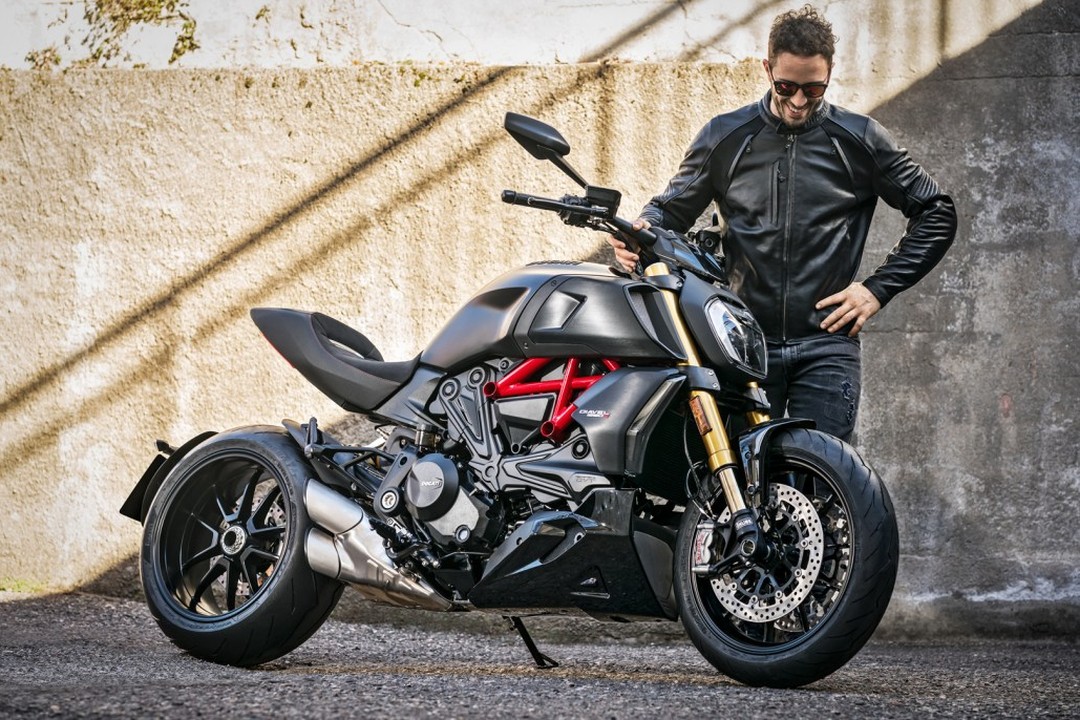 Style: Hyper-Cruiser
Engine: Liquid-Cooled 77ci (1,262cc) DOHC 90o L-Twin
Horsepower: 157HP
Torque: 95FT-LBS
Weight: 492LBS
Origin: Italy
10. Harley-Davidson Road Glide
The Harley-Davidson Road Glide cruiser motorcycle is one of the best cruiser motorcycles in the market. It's one of the top cruiser motorcycles with distinctive frame-mounted shark-nose fairing and Box GTS infotainment technology. This cruiser motorcycle makes our list because of its torque potential and the new technologies it possesses.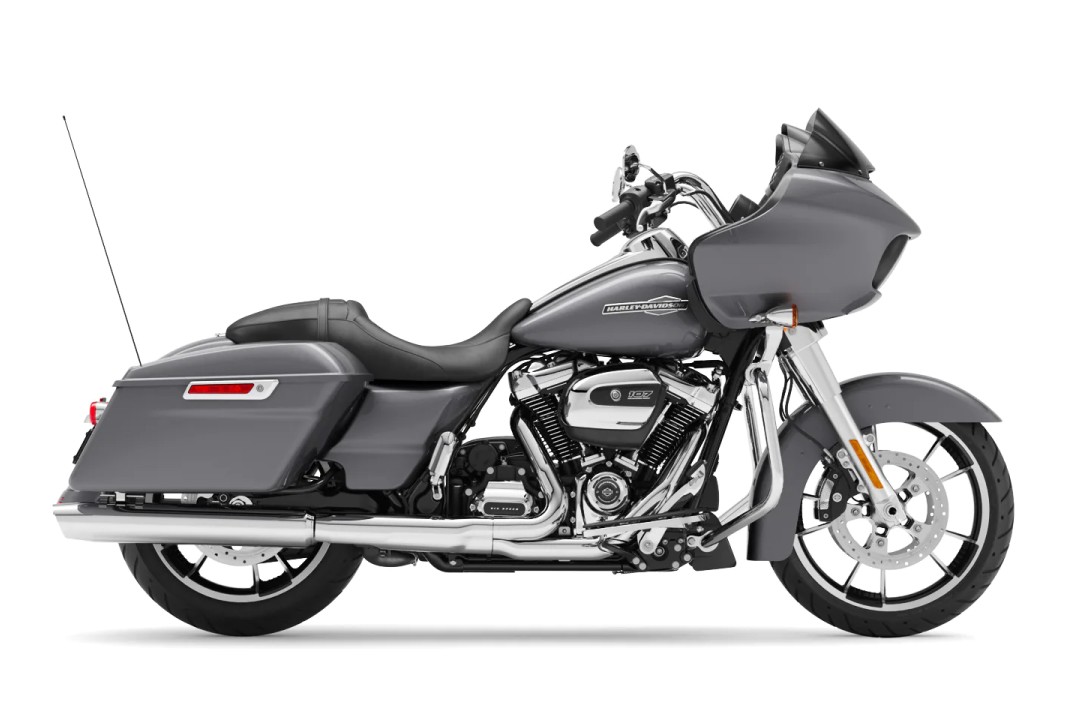 Style: Cruiser
Engine: Liquid-Cooled 107ci (1,753cc) SOHC 45o V-Twin
Horsepower: N/A
Torque: 111FT-LBS
Weight: 855LBS
Origin: USA
Things Every Cruiser Motorcycle Should Have
Following are some of the accessories the best cruisers should have:
GPS Navigation Unit.
Flat Repair Kit.
Portable Air Compressor.
Motorcycle Toolkit.
Motorcycle Owner's Manual and Spare Bike Key.
In addition to these basic cruiser motorcycle accessories, don't forget to think about your bike's safety. A disc lock and chain are a must if you want to protect your motorcycle, and installing a GPS motorcycle tracker can offer an extra layer of safety.
FAQ
What is a cruiser motorcycle good for?
A cruiser motorcycle is good for low-speed, long, and comfortable rides. It also works great for long-distance touring, commuting, and street riding.
Is it hard to ride a cruiser motorcycle?
Cruiser motorcycles are known for being heavyweight which makes them difficult to handle, especially for beginner riders. On the other hand, despite their weight, cruiser motorcycle are typically very well balanced with the weight positioned low, and that makes them incredibly stable.
Is a cruiser a good first motorcycle?
A cruiser motorcycle, especially a lightweight one, is a good first motorcycle because it has a comfortable and relaxed seating position and low seat height.
Can a beginner ride a 1000cc cruiser?
While a beginner can ride a 1000cc cruiser motorcycle, it's not recommended and can be dangerous. If you're not sure, just start with smaller or medium-sized cruiser bikes!
The Bottom Line
Regardless of the kind of cruiser motorcycle you want to go for, first think about its purpose. If you want to get a cruiser motorcycle for daily commuting, for instance, you'll need to consider something nimble and that can be easily maneuvered. You also need to consider the engine and horsepower output of the cruiser motorcycle. Generally, go for the type of engine you'll be able to maintain and that fits your intended use.
Style rules the world, so be sure to consider the type of cruiser motorcycle style you want. Cruiser motorcycles are the heaviest motorcycles in existence, so think about the weight of your desired cruiser before pulling the trigger on a purchase. Lastly, buying your cruiser bike goes beyond just acquiring a motorcycle— you are buying a brand, a lifestyle, experience, and identity.
When you buy your cruiser motorcycle, remember to do these three things: love it, ride it, and enjoy it!
Wondering how YOU can protect your bike?
Check out Monimoto smart trackers