Features
Wire-free, easy to set up smart GPS tracker that calls your phone if your motorcycle is being moved or stolen.
With batteries

Monimoto is powered by 2 single-use, long-life batteries, so it doesn't rely on your motorcycle's battery power source.

Phone call

Monimoto calls your phone after 1 minute if any motorcycle movement is detected and there is no paired key nearby.

Quick set up

A very quick and easy initial set up procedure via our iOS or Android mobile app wizard, which only takes about 5 minutes.

Wire-free

Monimoto is a stand-alone device, so there are no installation costs involved and it will not affect your motorcycle's warranty.

GPS location

Monimoto sends its GPS location coordinates to your phone, should the motorcycle be moving and your paired key is not around.

Auto-arming

Monimoto Device auto-arms itself when you leave your motorcycle, and disarms as soon as it detects your paired Monimoto Key.
How it works
1

Ready to go

Monimoto Device disarms as soon as it detects your paired Monimoto Key nearby.

2

Armed and waiting

As soon as you leave and Monimoto can't detect your Key, it automatically Arms.

3

Danger detected

Conceal your Monimoto Device securely on your motorcycle. Simply use the releasable zip ties as required.

4

Calling the owner

While in alerted state, Monimoto calls you and starts sending its location to Monimoto App.
Reviews
See what our customers have to say about us
I've moved the bike myself a couple of times when I've not had the transponder on me and the immediate call reminds me I have an excellent bike alarm. The company is also really responsive.

Full review

Monimoto sent me the exact GPS location and directions to my bike and I found my bike, relatively undamaged in a disused garage, about 5 minutes walk from where I'd originally left it...Thanks Monimoto!

Full review

Monimoto is amazing! Super easy to set up, battery life is great, reliable and consistent too. Most importantly though, It quickly delivers an accurate GPS position when stolen, as i found out when my bike was taken last week. Thankfully, Monimoto sent me the exact GPS location and directions to my bike and I found my bike. Thanks Monimoto!

Full review
Easy to set up and install. I have had it for 7 months so far and it works great. Keep the FOB with you, put the tracker somewhere in your bike and that's it.

Full review

I didn't want a wired in tracker as thieves will just cut the wires at the battery. So I chose the Monimoto as it has its own battery and can be hidden somewhere, on the bike. Set was easy enough and if you shake the bike, you will receive an alarm phone call and GPS location.

Full review

After seeing a lot of good reviews I Bought this instead of more expensive trackers and I have been very impressed. Easy to set up and manage. I would recommend this to anyone thinking about getting a tracker but not wanting to spend huge sums of money.

Full review
Get monimoto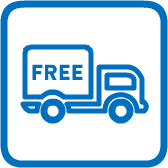 Free shipping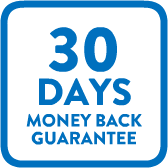 30 days full refund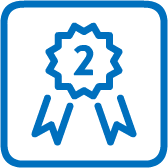 2 years warranty