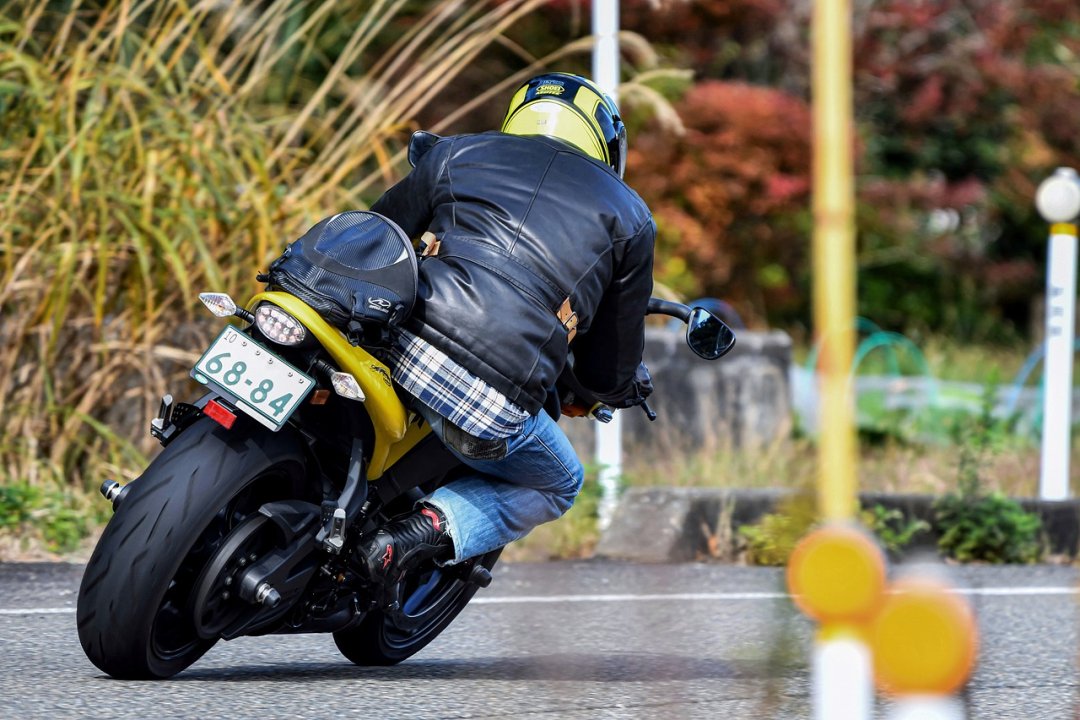 Buying your first motorcycle is an exciting experience. You're entering an entirely new realm of transport, travel, and sport, and life on two wheels is completely different than a four-wheeled one. Riding motorcycles is fun, and it opens a whole new world of possibilities.
But what kind of motorcycle should you get?
If you're a complete newbie, choosing the right motorcycle can be a confusing task. There is a big variety of different motorcycles to choose from. Some of them are beginner-friendly while others may require more skill and high-maintenance. Some motorcycle types are easy to learn to ride on, while some of the bigger and more powerful machines may be too much bike for a beginner. Similarly, there is a multitude of motorcycle types, brands, and price points to consider.
It's important to choose the right motorcycle for you because you'll be riding the bike you buy for at least a few years before you move on to a different one. What kind of motorcycle would be best suited for your needs, the type of riding you want to do, and your budget?
In this article, we'll discuss different types of motorcycles and offer some insight into motorcycle sizes and ease of handling. In addition, we'll talk about the best types of motorcycles for beginners, buying new versus used, and motorcycle safety. We hope this guide will help you make an informed decision on what kind of motorcycle should you get.
Different Types of Motorcycles
When motorcycles first appeared at the dawn of the twentieth century, they were essentially motorized bicycles. There was no differentiation between road or off-road bikes, let alone more specialized motorcycles.
Nowadays, however, there is a wide variety of different types of motorcycles. If you're asking yourself, "what motorcycle should I get", you should first consider the type of riding you want to do. For city commuting and urban riding, on-road sport, street, and cruiser motorcycles will work best. For traveling, weekend rides, and ride-outs with friends, you may want an adventure bike, a sport tourer, or a café racer. For track days, sports bikes have no rivals, and for off-road riding, enduro and dirt bikes will work best. Finally, you may want to consider an electric motorcycle if you prefer to go green and zip about town in electric silence.
Below, you will find some of the most popular types of motorcycles and their pros and cons so you can finally answer the question, "which motorcycle is best for me?".
Are Street Motorcycles For Me?
Street bikes are among the most popular choices for beginner riders. These motorcycles are great allrounders suitable for zipping around town, commuting, and going on short trips. They have a comfortable seating position and low center of weight which makes them more stable and easier to handle. These motorcycles are typically cheap and easy to maintain and do not require frequent service intervals. Street bikes are among the best types of motorcycles to get started as they will quickly boost your confidence and let you progress faster.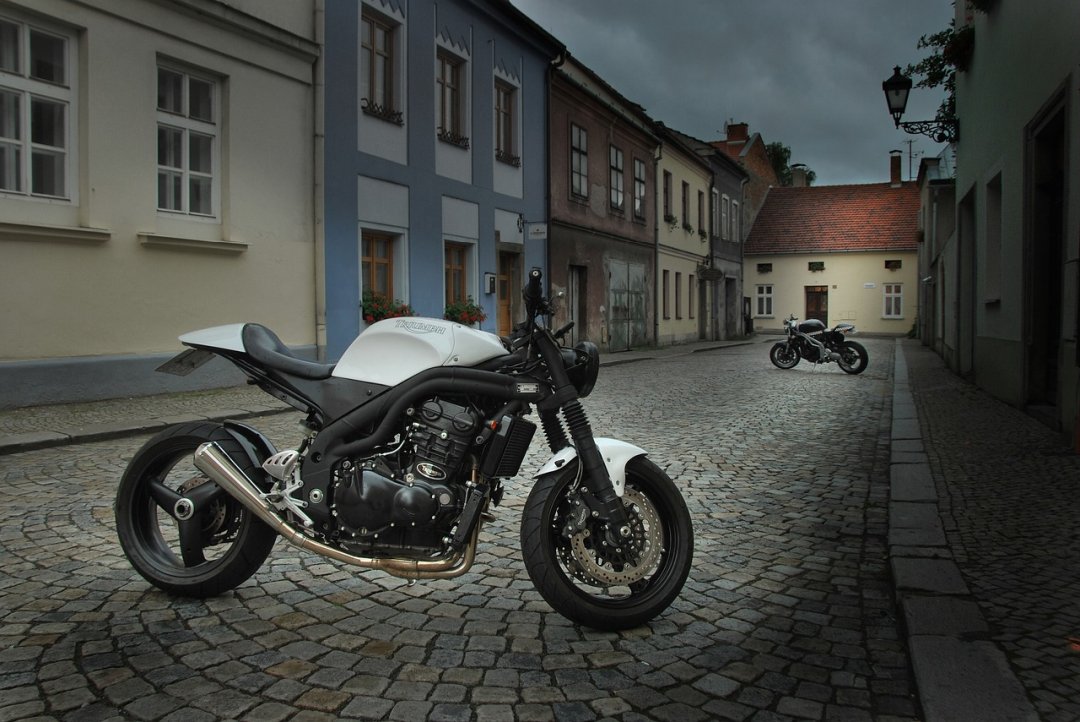 Examples of beginner-friendly street motorcycles:  Honda H'Ness CB350, Suzuki TU 250X, Ducati Scrambler Sixty2
Pros of street motorcycles: affordable, reliable, good weight-to-power ratio, cheap and easy to maintain, confidence-boosting, universal
Cons of street motorcycles: while these bikes are great for beginners, you may outgrow a small-displacement street motorcycle within a year or two
Cruiser Motorcycles
Much like street bikes, cruiser motorcycles make for amazing first bikes. If you're trying to decide what kind of motorcycle should you get and you plan to mostly ride on road, commute, do short ride-outs and weekend trips, a cruiser motorcycle may be an excellent choice for you. Cruisers are very comfortable to ride and easy to master. There are plenty of small, medium, and large displacement cruiser motorcycles available, and for best newbie bikes, see our comprehensive guide to the best beginner cruisers.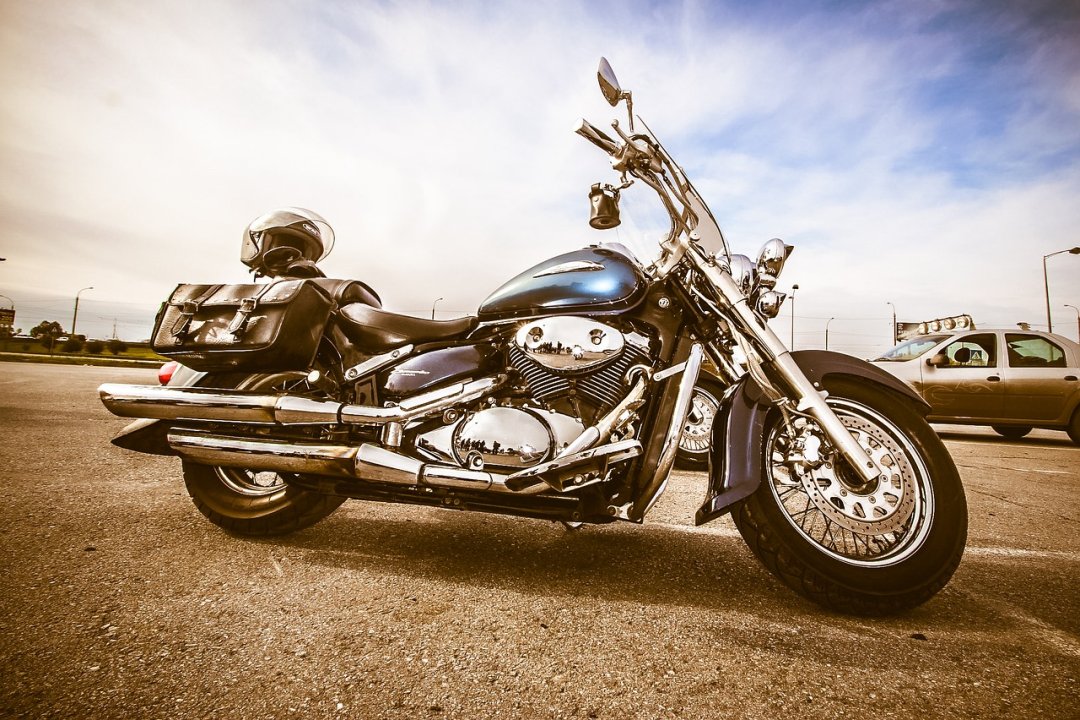 Examples of cruiser motorcycles: Honda Rebel 300, Harley-Davidson Super Low, Yamaha V-Star 250
Pros of cruiser motorcycles: easy and comfortable to ride, great for commuting and urban riding, powerful and stable
Cons of cruiser motorcycles: higher price points, more expensive maintenance; some cruiser motorcycles may be too big and heavy for beginners
Sport Bikes
What motorcycle should you get if you hope to scrape that knee on a racetrack? If you dream of riding powerful racing bikes, a sport bike is the best type of motorcycle for you. Be warned – sport bikes are not ideal for complete beginners because they are extremely powerful and sensitive and have that forward-leaning, sporty seating position. On the other hand, there are some smaller displacement sport bikes on the market, so if you're a complete newbie, look for a sport bike under 350cc and upgrade to a more powerful one when you've mastered the basics. Sport bikes are great motorcycles for riders who love speed, style, and leaning into corners.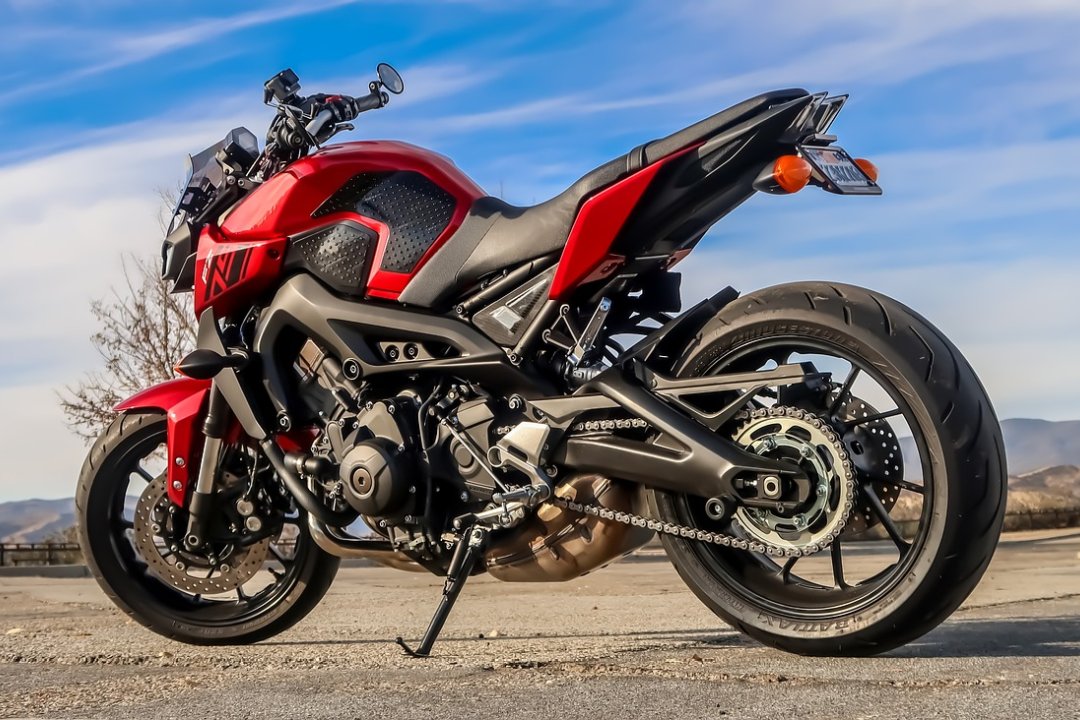 Examples of sport bikes: Kawasaki Ninja 300, Honda CB 300 R, Yamaha YXF-R3
Pros of sport bikes: fast, stylish, nimble in corners
Cons of sport bikes: bigger sport bikes may be too powerful and dangerous for complete beginners
Café Racers
Café racers are a unique type of motorcycle: meant for city riding and short trips, café racers usually offer a comfortable, upright seating position, a stylish look, and light weight. Café racers make great beginner bikes because these types of motorcycles are easy to ride, fun, and usually do not require high maintenance.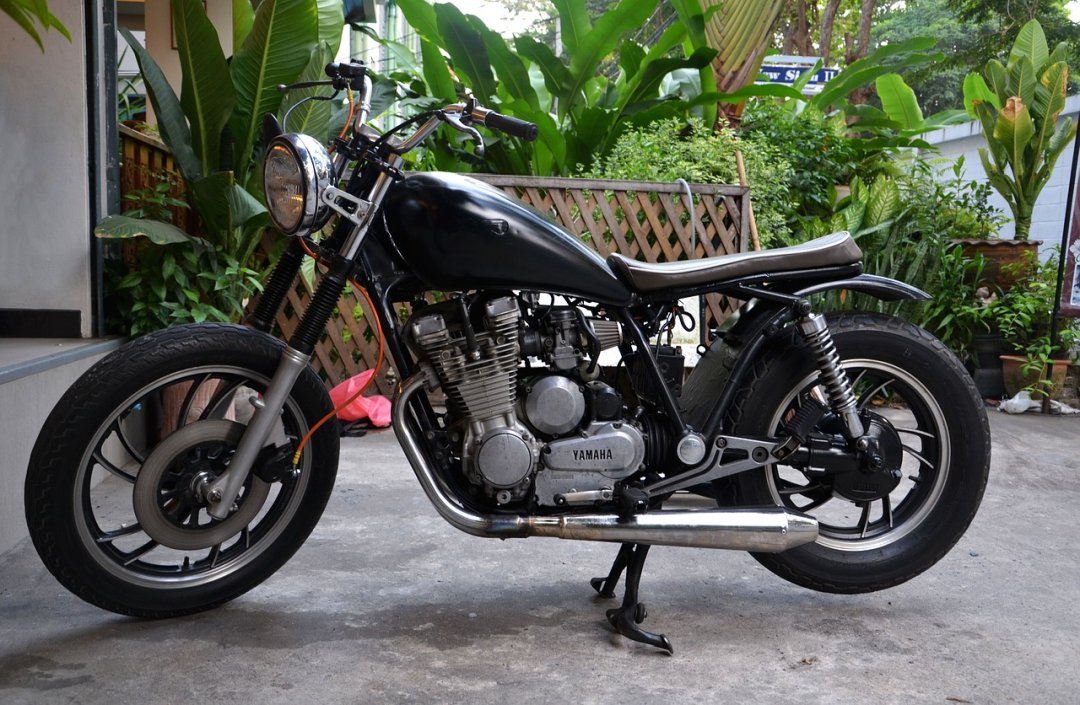 Examples of café racer bikes: Triumph Street Twin, Kawasaki W800 Café, Honda CB 750
Pros of café racer bikes: lightweight, comfortable, easy to handle, mid-sized, and have a unique look
Cons of café racer bikes: most café racers are expensive; vintage café racers may require more intense care and maintenance
Adventure Motorcycles
If you're not sure what motorcycle you should get because you're still undecided on the type of riding you'll want to do, an adventure motorcycle can be a great solution. Adventure motorcycles are very comfortable and easy to ride. In addition, they are typically very reliable and can be ridden both on road and off road. When needed, they can make great city and commuter bikes, but you can also take them on long-distance trips and weekend rides on and off the road.
Examples of adventure motorcycles: BMW GS310, Kawasaki Versys 300, Suzuki V-Strom 650, Kawasaki KLR650
Pros of adventure motorcycles: comfortable and easy to ride, reliable, low maintenance, can be ridden on and off the road
Cons of adventure motorcycles: most adventure motorcycles have a higher seat which may make them unsuitable for short riders; utilitarian design
Dirt Bikes
What kind of motorcycle should you get if you don't want to deal with traffic? A dirt bike! Dirt bikes are meant for pure off-road riding on trails, so if city and street traffic isn't for you, a dirt bike can be a great solution. Dirt bikes are lightweight and nimble, cheap, and fun. However, most dirt bikes are not street-legal, which means you can only ride them out on the trails.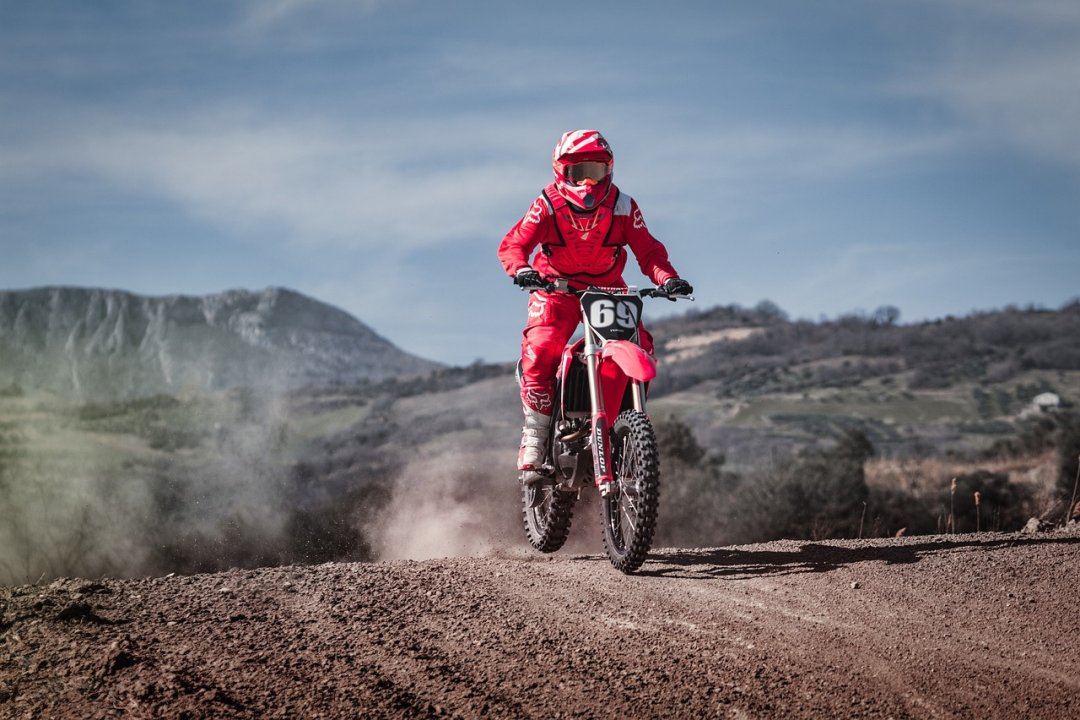 Examples of dirt bikes: Honda CRF250, Yamaha WR 250, KTM 450
Pros of dirt bikes: lightweight, reliable, fun to ride, low maintenance, cheap to buy
Cons of dirt bikes: high center of weight; not street-legal
Electric Motorcycles
Electric motorcycles have a category of their own because they do not run on traditional engines requiring fuel. Electric motorcycles are battery-powered which makes them environmentally friendly, fuel-efficient, and cheap to maintain. Electric motorcycles can be street bikes, sport bikes, and even dirt bikes. While most electric motorcycles are still on the heavier side, they make for great beginner bikes because you don't need to learn to use the clutch.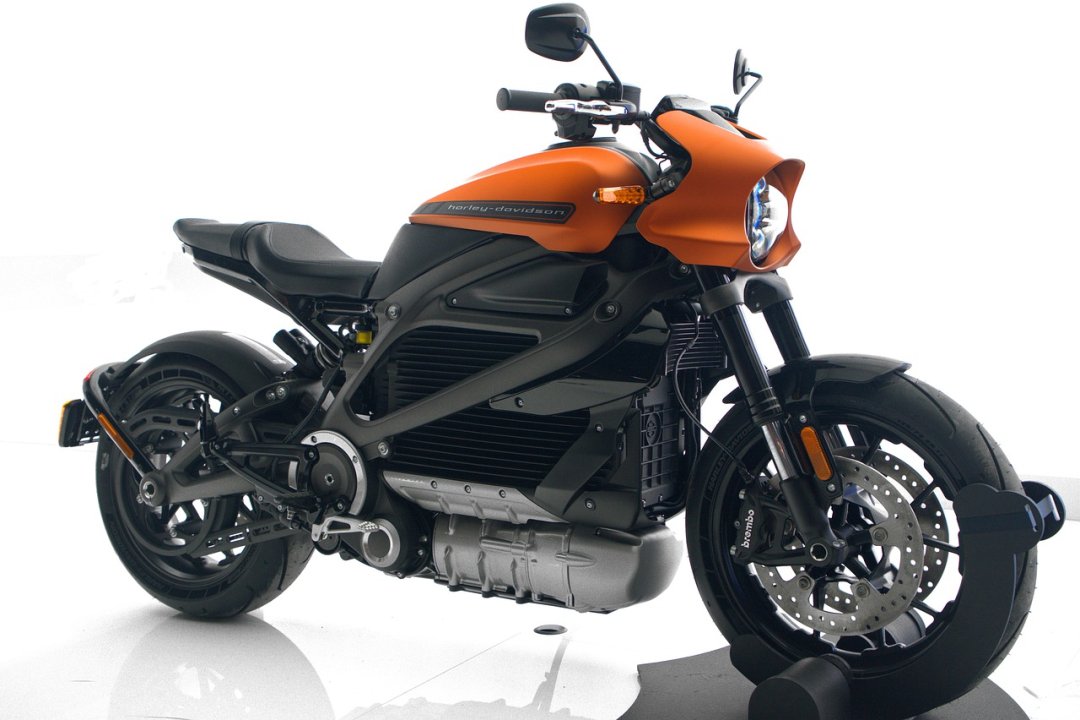 Examples of electric motorcycles: Zero SR/F, Harley Davidson Live Wire, Cake Kalk
Pros of electric motorcycles: environmentally friendly, easy to ride, cheap to run and maintain
Cons of electric motorcycles: short range between charges
The Main Questions to Ask Yourself
When considering what kind of motorcycle you should get, there are some important questions to ask yourself. The best motorcycle for you will be the bike that is easy to ride, fit the type of riding you want to do, and boost your confidence as a rider. Below, we're listing some of the most important points to consider when you're deciding what is the best motorcycle for you:
Size and Weight of the Motorcycle
If you are a beginner rider, look for motorcycles that are in the small-to-medium range of size and weight. Big and heavy motorcycles are harder to handle and maneuver. For a complete newbie, a large, 600-pound machine will be intimidating and much more difficult to master.
As a new rider, look for motorcycles that are smaller or mid-sized and weigh under 400 pounds. Here is why motorcycle weight matters.
The Power of the Motorcycle
When trying to answer the question, "Which motorcycle is best for me", always take the bike's power into consideration. Much like weight and size, the motorcycle's power is important, especially when you're just starting out. Small and mid-range motorcycles between 250-650 cc are excellent for beginners because they offer more subdued power. 750-1300 cc motorcycles, on the other hand, may be too powerful and difficult to control for a beginner.
Sitting Position
The best types of motorcycles for beginners are those that offer an upright seating position. This position is easiest to ride and handle the bike. More forward-leaning position, such as that of a sport bike, is harder to master if you're a complete newbie.
Should You Buy a New or Used Motorcycle?
What motorcycle should you get will largely depend on your budget among other things. If you're strapped for cash, buying a used motorcycle can be a great choice. In addition to saving money, a used motorcycle can be a great beginner bike as you won't be afraid to drop it as much. On the other hand, if the previous owner did not maintain the bike properly, you risk buying a motorcycle that will break down often.
Buying a new motorcycle means that you'll get a bike in top shape and have a warranty in case things go haywire. However, brand new motorcycles are typically much more expensive.
If you're not sure whether to buy a new or used motorcycle, read this handy guide on buying a bike new vs second-hand.
Protect Your Motorcycle
Now that you've picked a motorcycle you want to get, it's time to think about bike security. Unfortunately, motorcycle theft is rife, and it's important to protect your motorcycle as best as you can.
First, think about where you park your new motorcycle. It's safest to park your bike in a secure garage or parking lot with cameras and a security guard. In addition, we recommend carrying a disc lock and a motorcycle chain for those occasion where you park your bike on the street.
To add another layer of security, consider installing a motorcycle alarm. A tracker will alert you if you bike is being moved, and you will be able to track your motorcycle live in case it's stolen.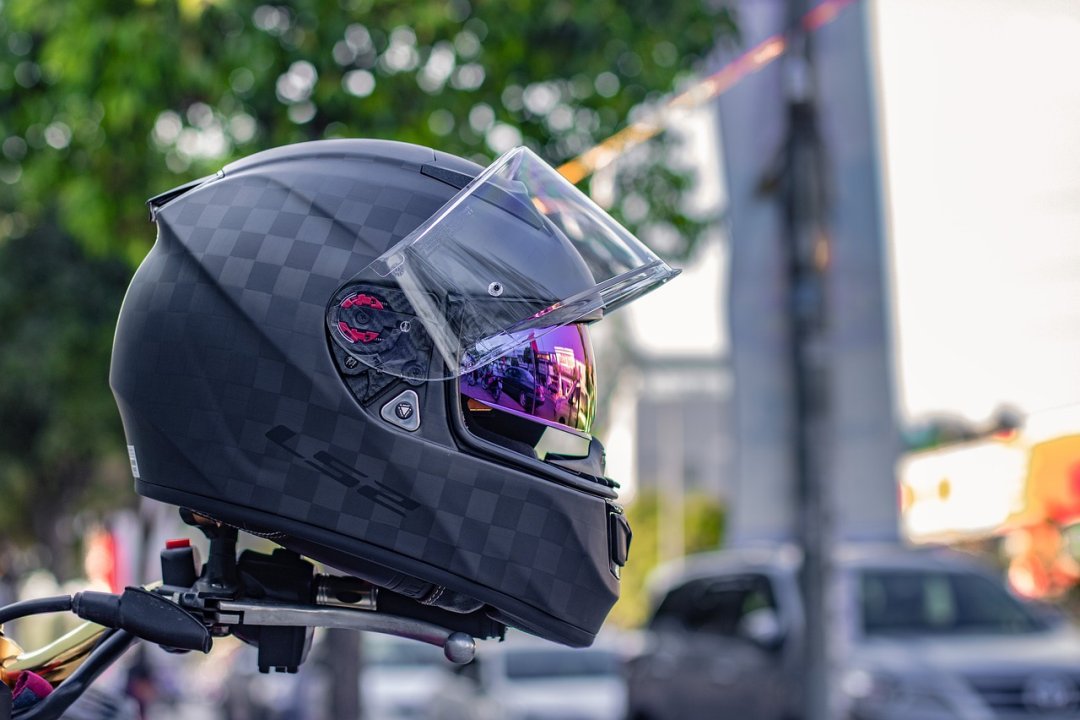 Ready to Ride?
We hope this article helped you figure out what motorcycle should you get. In addition to researching different types of motorcycles, make sure you get a bike that fits the type of riding you want to do. Next, compare the motorcycle's weight, size, and power for optimum performance and ease of handling. Finally, make sure your new motorcycle is safe and secure at all times.
One final factor to consider when looking for a motorcycle is…fun. First and foremost, the bike you choose should be fun to ride – after all, that's why we love motorcycles.
Wondering how YOU can protect your bike?
Check out Monimoto smart trackers