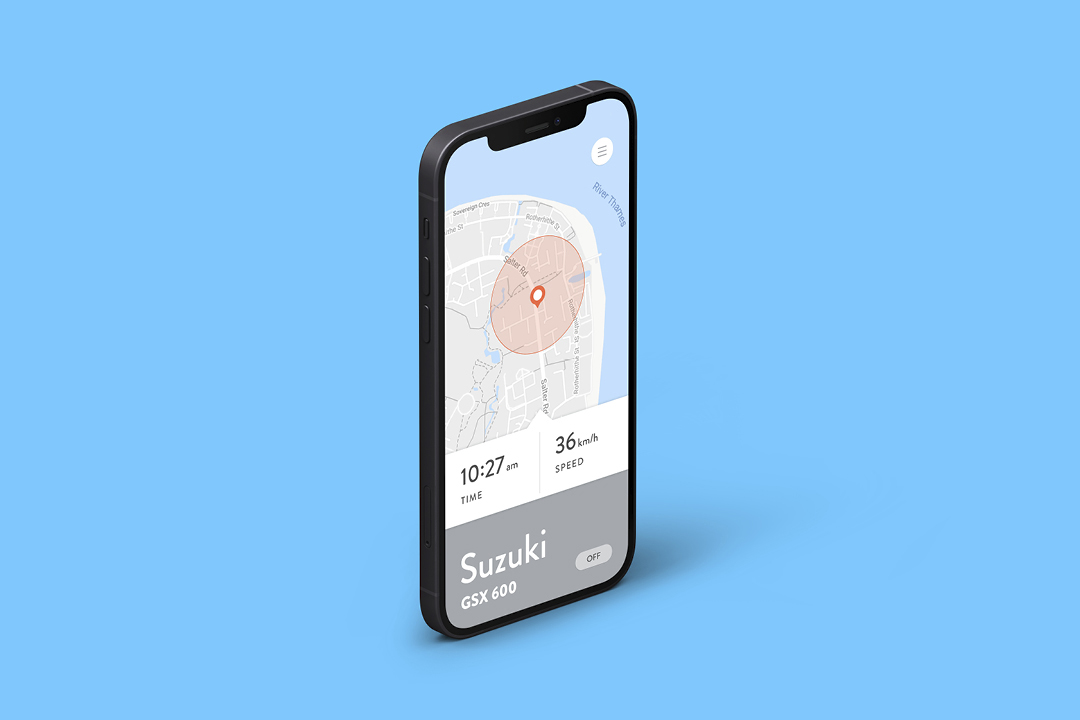 As a proud owner of a motorcycle, you want to ride it everywhere – but you also want to keep it safe everywhere you go. Unfortunately, motorcycle security is an issue: bikes get stolen every day, and it's up to you to protect your noble steed as best as you can. Could a motorcycle GPS tracker be the answer?
When it comes to motorcycle security, several layers of thief deterrents are usually the best policy. In this detailed motorcycle security guide, you'll find a comprehensive list of security measures you can take to keep your two-wheeled machine safe. However, in this article, we're delving deeper into one of the most hotly debated motorcycle security systems: a motorcycle GPS tracking device.
A GPS tracking device for a motorcycle can act as an alarm in case thieves get their hands on your bike; additionally, it will send out real-time locations of your motorcycle as it's being moved. It will also transmit a signal when the bike is stopped, even if it's parked indoors. An anti-theft motorcycle GPS tracker is an invaluable tool for the authorities, too: for the police, it's much easier to find a stolen motorcycle that has a tracker installed.
In this article, we'll explain how GPS trackers work, how to choose the best product out there, and how to install a GPS tracker on a motorcycle.
Is A Motorcycle GPS Tracker the Best Anti-Theft Device?
Essentially, a motorcycle tracker is a device that gives you the location of your bike in case it gets stolen. There are different motorcycle GPS trackers out there, varying in size, battery mode, and the GPS capacity. Some motorcycle GPS trackers like Monimoto 7 don't just send out GPS locations: if your bike is being moved, Monimoto 7 will immediately send out an alarm call to your phone, giving you a chance to stop the theft. If your bike does get stolen, Monimoto will keep sending out exact locations until the motorcycle stops moving. Because of this, you increase your chances of recovering your stolen motorcycle – and in some cases, it takes as little as half an hour:
Motorcycle GPS trackers are among the best anti-theft devices because it gives you and the authorities the best fighting chance to recover a stolen bike.
But how does a motorcycle tracker work exactly, and what features should you look for when shopping for one?
What is GPS Tracking?
First things first: to make the best choices when buying a GPS tracking device for a motorcycle, you need to understand how GPS tracking works. Essentially, GPS stands for "Global Positioning System" and is based on satellite technology. Because of this, it does not need cell data or WiFi to retrieve its own location: a satellite beams a signal to a ground radar, which then directs it to your GPS device; using several satellites, it's possible to determine the exact location of the device. Then, usually using cell data, the location details transfer to a server and display on your smartphone app or other user interfaces.
When it comes to motorcycle tracking devices, it's essential that your unit is GPS-based rather than relying on cell data or internet connection only. GPS motorcycle trackers will be able to pinpoint the location of the stolen bike even in areas where the cell service is poor, and if the manufacturer of the tracking device combined GPS technology with cell data or WiFi, it will even work indoors in case the stolen motorcycle is moved into a van or a storage unit.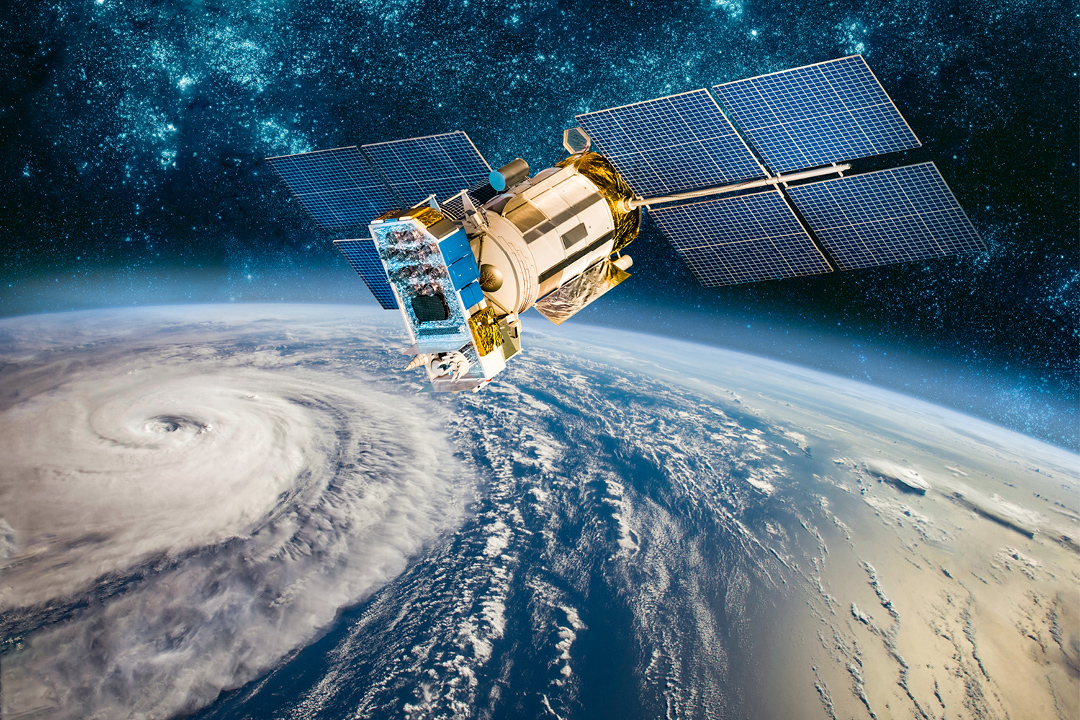 Benefits of a Motorcycle GPS Tracker
One of the biggest benefits of a GPS tracking device for a motorcycle is the capacity to find and recover a stolen bike quickly. Thieves usually immediately hide stolen motorcycles in storage units, vans, or industrial parks, and it's near impossible to find them until it's too late and they're being chopped up for parts. With an active GPS tracker, the police can locate the stolen bike quickly as the tracker sends out a real-time location of the motorcycle. As long as the tracker's battery holds, the tracker will be sending out the location of the motorcycle, making it that much easier to find.
When trying to recover a stolen bike, time is crucial. Thieves usually work quickly and tear the stolen bikes apart to sell on for spares or move them, and the more time passes, the harder it is to find a stolen motorcycle. This is why motorcycle GPS trackers are easily one of the best choices when it comes to the security of your two wheels.
In addition, a motorcycle GPS tracker can have these benefits:
Alarm
Some motorcycle GPS trackers also act as an alarm. If your bike is being moved, a GPS tracker can send out an alarm call or message directly to your phone. An alert can help prevent motorcycle theft altogether, especially if you are still nearby and can react quickly.
Insurance
Insurance companies may take it into account if you have a GPS tracker installed on your motorcycle. Because it's an additional layer of security, you may end up paying much less in insurance premiums.
Live Tracking
Thanks to a GPS tracker, you can see the exact location of your bike whether it's stopped or moving. This can come in handy if you let your friends ride the bike, or if you simply want an extra peace of mind.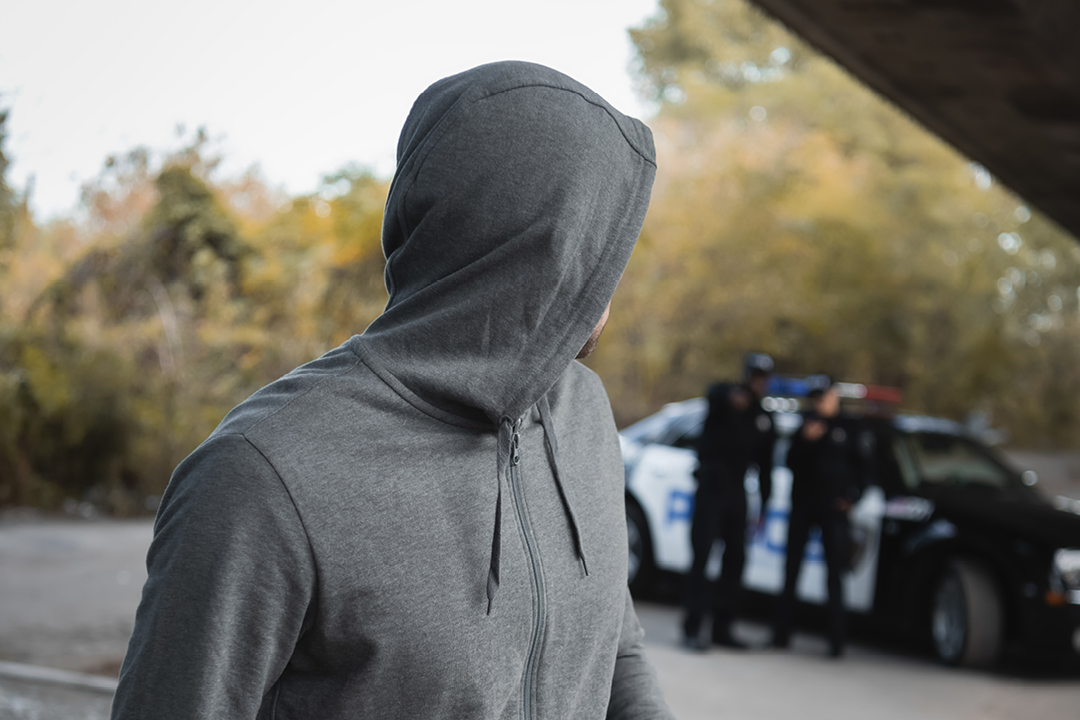 Types of Motorcycle GPS Trackers
As the technology advances, there are more and more different motorcycle GPS trackers out there. Depending on your budget and expectations, you can choose between several types of trackers:
Satellite Trackers
GPS trackers that rely on satellite technology are more expensive. However, they will offer better security as you will be able to track down your motorcycle regardless of whether it's hidden somewhere with no phone service or not. Satellite-based trackers are able to transmit a signal even in remote areas or if the bike has been moved indoors.
Alarm Trackers
Some motorcycle GPS trackers also act as alarms and can alert you the minute your bike moves, giving you a chance to stop the theft. If you're looking for a motorcycle alarm with GPS tracking, the Monimoto 7 might be your best bet.
Wireless Trackers
In addition, some motorcycle tracking devices are directly wired to your motorcycle's battery while others aren't. The benefit of a wireless tracker is that it will continue to function even if the thieves cut your motorcycle's wiring or disable the battery.
Motorcycle GPS Tracking Pricing
As with everything else, the price of your GPS motorcycle tracker will depend on its capacity and quality. Cheaper motorcycle anti-theft GPS devices will cost somewhere around $50, but the features will be very limited. More high-end motorcycle alarms with GPS can cost $200 and upwards, but they will have independent batteries, automatic alerts if your motorcycle is being moved, and approximate and exact locations of your bike when it's moving and when it's stopped. Typically, motorcycle GPS trackers also have a small monthly subscription fee.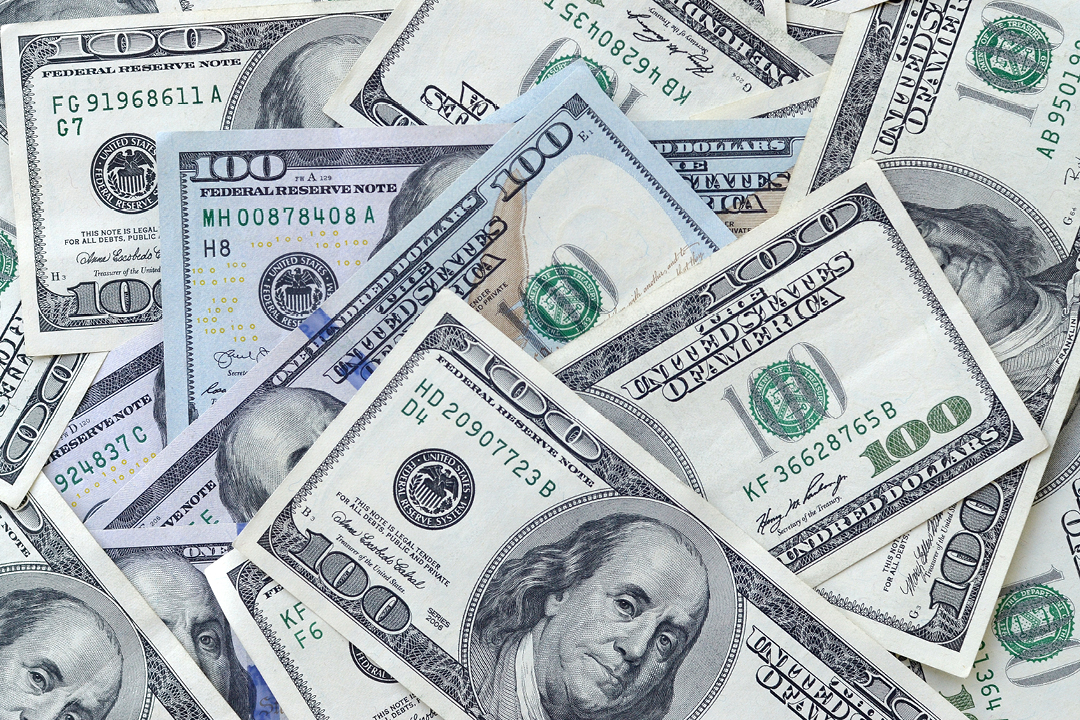 Motorcycle GPS Tracker Features
Different motorcycle trackers will have different features depending on the brand and the technology used. For comparison, let's take a quick look at the Monimoto 7, one of the most advanced motorcycle alarms with GPS tracking that you can use both as an alarm and as a motorcycle recovery device:
1. Wireless
Monimoto 7 is powered by its own battery, which means you do not need to connect it to your bike's wiring. All it needs is two standard size batteries that you can purchase anywhere, and it can stay live for up to twelve months. This means that if you keep an eye on battery life and someone steals your motorcycle, the tracker will be sending out a signal for up to a year.
Another benefit of a wireless GPS tracker is that perps cannot disconnect it. Most thieves immediately cut the wires or disable the stolen motorcycle's battery; if your motorcycle GPS tracker is wired into the bike, it gets disconnected, too. Wireless trackers cannot be disabled this way.
MONIMOTO IMAGE
2. Phone Alarm
Monimoto 7 is a motorcycle alarm with GPS tracking: if your bike moves without your unique key fob present, the tracker will send an alarm call to your phone within one minute. This means that you will get an alert immediately and have time to react or call the police.
3. Auto Arm
Monimoto 7 automatically arms itself when you and your key fob are not present, and it automatically disarms when it senses the key fob. In other words, there's no hassle of setting it up when you leave your bike or come back to ride.
4. Advanced Positioning
Remember what GPS stands for? Well, Monimoto 7 used advanced satellite positioning, and that means that you can track your stolen motorcycle if it's in a van or indoors.
5. Global Reach
Monimoto 7 works around the world because of the embedded eSIM cards. If there is a 3G or 4G network, it will find it and connect to it; Monimoto uses a smart algorithm that connects to the strongest network available, regardless of your location.
6. Easy Setup
Motorcycle thieves are getting smarter and smarter, and most of them are very aware of motorcycle GPS trackers. However, Monimoto 7 is tiny and inconspicuous making it very easy to hide on your motorcycle. It's dead easy to set up, too: all it takes is the device, the keyfob, your phone, and the Minomoto app. You can set up the GPS tracker on your own in just a few minutes.
Here is how to install a GPS tracker on a motorcycle:
Motorcycle Alarm with GPS Tracking: Reviews
Curious what other riders are saying about the Monimoto motorcycle alarm with GPS? Here are some first-hand reviews:
"Firstly: it's ridiculously easy to set it up, so don't be put off by the DIY side of it. Just find a space on your motorcycle with reasonably good cover so as not to interfere with the GPS or cellular signalling, and you're good to go!
It's a great investment for your pride and joy.
The app is fool-proof and Customer Service is almost instant when asking for help or questions: very friendly bunch of people" – Gray Park
"Great product and company. Once set up, it's easy to use and it's very reliable. Quickly added additional key fobs to the system when needed. The system just works!" – John Janci
If you're wondering about whether the Monimoto 7 motorcycle GPS tracker is effective during an actual bike theft, just browse our Success Stories section where happy riders are sharing their experiences of recovering stolen motorcycles by using the tracker.
FAQ
Now that you know everything there is to know about motorcycle GPS trackers, you may have a few additional questions on the features, installation, and the like. Here's what most of you have been asking about:
Are Motorbike Trackers Worth It?
Let's phrase it differently: how much is your motorcycle worth to you? Even if you have premium insurance, experiencing motorcycle theft is a horrible feeling. Motorcycle trackers can help prevent bike theft and help recover a stolen motorcycle in record time, and it makes the job that much easier for the police. In our experience, when the police officers learn that the stolen motorcycle has an active GPS tracker on it, they are a lot more likely to actively look for it immediately because the chances of recovery are high. So are motorbike trackers worth it? It's up to you to decide.
Where do you put a GPS tracker on a motorcycle?
Depending on the type of tracker you have, you can hide it under the seat, near the airbox, behind the skid plate, or anywhere else where it's hard to detect:
If you need to wire the tracker to the bike, it makes it a little harder to hide. However, with wireless devices, you can get creative and hide it just about anywhere.
Is a Motorcycle Tracker Visible to Thieves?
Not if you hide it well enough. The thieves are likely to look for a tracking device, mostly under the seat and other obvious places. However, if you zip-tie it somewhere a little less conspicuous, chances are, the thieves will not find the tracker.
Do GPS Trackers Deactivate When Not in Motion?
No. A GPS tracker will emit a signal when the motorcycle stops, too.
Motorcycle GPS trackers are among the best anti-theft devices you can use to protect your motorcycle. Your best bet is alarms with GPS tracking that will alert you if your bike is moving, then send out live locations to your phone so you can trace it. The more advanced the technology, the more chances of recovering your motorcycle quickly and in one piece. Much like your insurance, a GPS tracker may seem like a painful investment at first, but when you need it, it's absolutely priceless – just like your motorcycle.
Wondering how YOU can protect your bike?
Check out Monimoto smart trackers