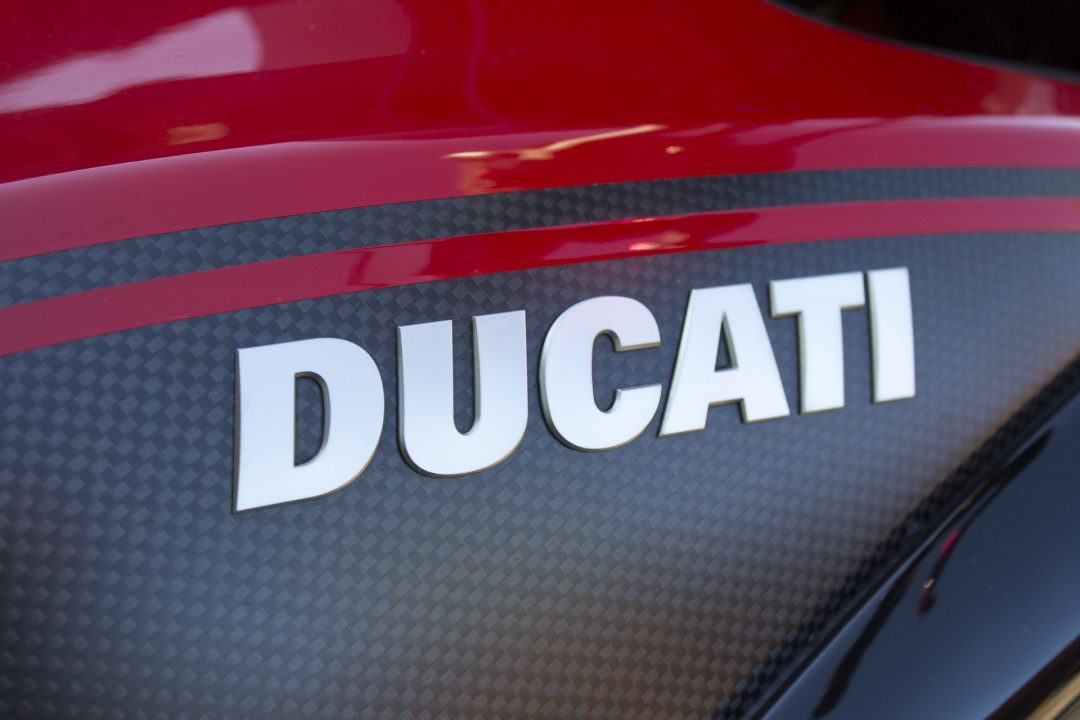 As riders, we know buying a new motorcycle is always cause for celebration and few riders can resist first shopping for some shiny farkles like aftermarket exhausts, custom seats, or auxiliary lights. For Luc, an avid motorcyclist from the Netherlands, however, the priority wasn't fun bike accessories: having experienced bike theft before, Luc first invested in a tough security system – including a Monimoto tracker.
"I live in a city apartment block with underground parking, which presumably should be safe. However, in 2016, my 2016 KTM 1290 Superduke R was stolen. The bike was locked with an alarm and a chain lock on a light pole. The thieves pulled up around 3 AM and just cut the lock with some bolt cutters. I was literally sick for a whole week! The very idea of some thieves observing you for days and taking something near and dear to you felt so creepy. Luckily, I was properly insured, and after about a month and a half, I received a payout for the stolen bike. After that, however, I am really cautious with my bikes", Luc told us.
Monimoto Alert
Having experienced motorcycle theft previously, Luc now makes sure all his bikes are secured as best as humanly possible. He owns a Honda Grom 125, a Vespa GTS 300, and a Ducati Hypermotard 950 SP, and keeps all his motorcycles in the underground garage of his apartment building, secured with chains and locks and now, Monimoto trackers.
"Normally, after buying a new bike – I got the Hypermotard earlier last year – I start out by buying a great sounding exhaust system or some bling, but not this time! The first thing I bought was a Monimoto 2g tracker. I found a sweet place on the bike for it and installed the tracker. I did invest in a disc lock with alarm, proper chain lock, and an alarm for the bike itself, too, for good measure", Luc shared.
Despite all his efforts, Monimoto alarm unexpectedly woke Luc up one night. "Every night, I put my phone in night mode. I want to avoid social media notifications distractions. However, I had programmed a few numbers to bypass the night mode in case of emergencies – phone numbers of my loved ones, of course, but also the Monimoto alarm, assigning a loud ringtone to the number so I would immediately know what's going on", Luc said.
When he heard the Monimoto call in the middle of the night, Luc reacted without hesitation. Throwing some clothes on, he ran down to the underground parking hoping to catch the thieves in action… But they had already gotten away with his motorcycle.
Police Chase after the Hypermotard
Realizing the thieves already took the bike, Luc was quick to think on his feet. He got into his car and dialed 911 immediately; leaving the property, he saw that the motorcycle thieves had forced the locked gates leading into the apartment blocks.
"At this exact moment, I got the first update from the Monimoto tracker. It was about 2 kilometers away. I pretty much hurried as fast as possible to the location and met the police officers in their car along the way. When I went over to them and explained who I was, I got the second Monimoto update. The thieves went on the freeway and sped off to the nearest city. I showed the officers the location and hopped in the back of their police car", Luc recalled.
What followed was nothing short of a full-on police chase: the second location Monimoto had sent off was approximate, so the officers couldn't tell where the thieves and the stolen bike were exactly. They waited for another two minutes and, sure enough, Monimoto had updated the location of the Hypermotard.
"This time, the police officers called in eight backup cars to the new location. As we sped off to move to the last location we received from the tracker, I heard that the other officers had stopped someone in a small working van. Miraculously, when they opened the back of the van, there it was – a red Ducati and another bike", Luc said.
With stress and adrenaline running high, Luc couldn't remember the license plate number of his Hypermotard for a moment, but after calming down a little, he was able to identify his motorcycle. The police arrested and handcuffed the driver of the van and escorted him to the police station. Luc followed the officers to the station to fill out some paperwork.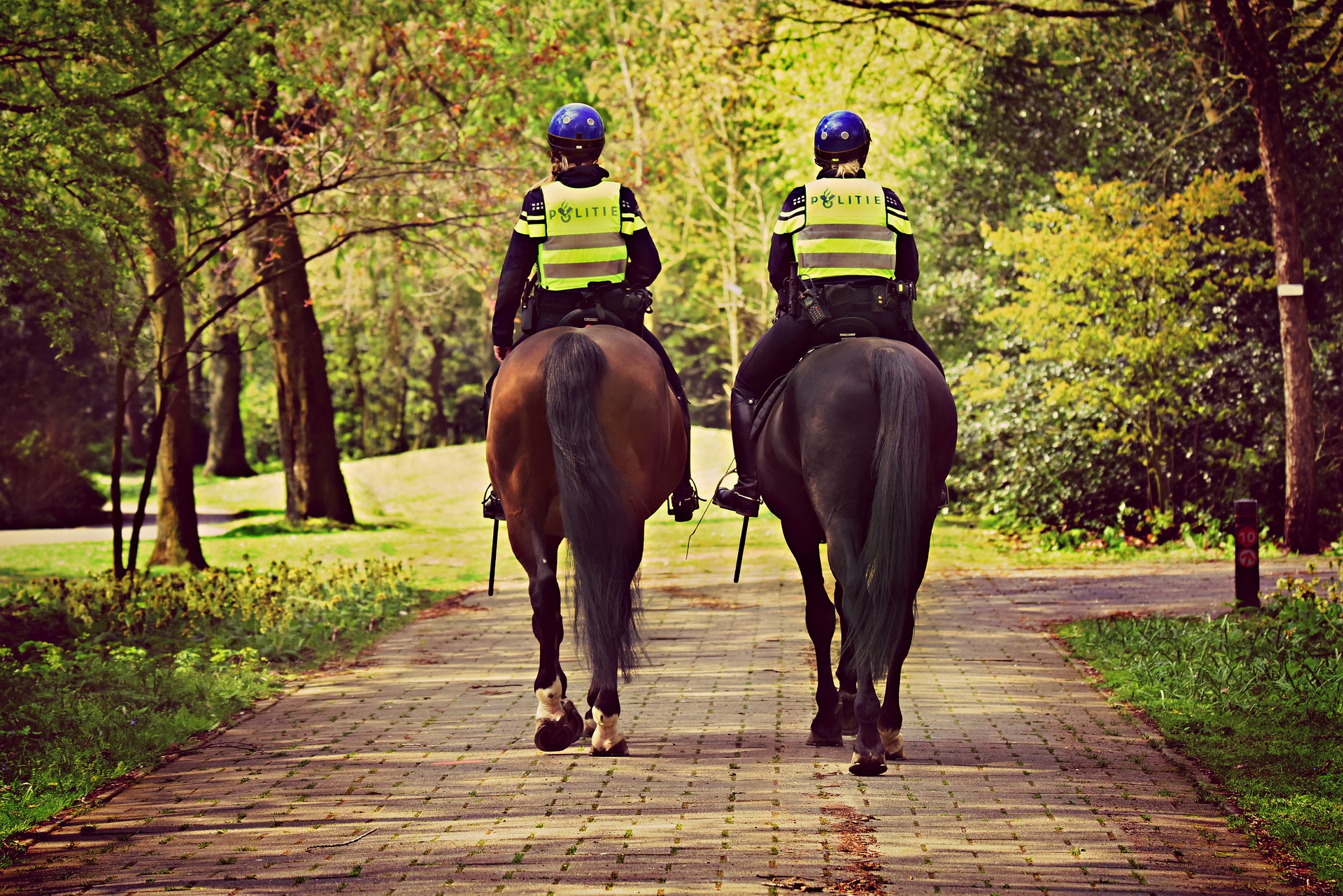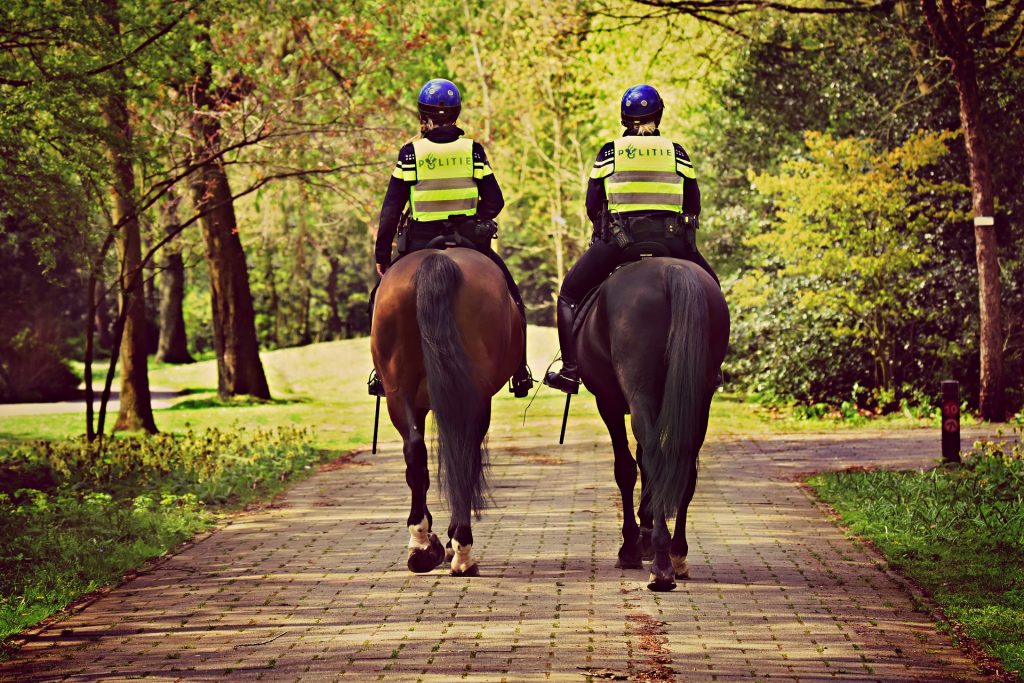 Two for The Price of One
In addition to Luc's stolen Ducati, the van also held another motorcycle stolen from the same underground parking lot. If it wasn't for the Monimoto tracker, would the thieves have gotten away with stealing two bikes? Most likely. Clearly, the thugs had spotted and monitored the property before they made their move. Luc told us his neighbor was extremely grateful to get his bike back, understandably so. "The neighbor with the other bike is very very thankful that I had the tracker installed and bought a Monimoto set right after", Luc shared.
Monimoto Essentials
Right now, Luc' motorcycle is still in police impound as it is an ongoing case, and it's still unclear whether the recovered Ducati suffered any damages. However, Luc tells us he thinks the Monimoto tracker is absolutely essential for any bike owner.  "I have not yet seen my bike but what I do know is that the Monimoto tracker is 100% worth it. Frankly, I advise everybody to buy this device, and it's not a sales pitch. I know this whole story sounds like a scene of an action movie, but this is what happened.  I'm grateful that Monimoto helped recover my and my neighbor's bikes and get the perpetrator arrested", Luc said.
We're stoked Luc and his neighbor recovered their bikes so quickly with the help of Monimoto. We wish them many happy miles aboard their magnificent steeds!
Have a similar story to share? Check our Success Stories program or shoot us a message – we love hearing from our Monimoto fam!
Wondering how YOU can protect your bike?
Check out Monimoto smart trackers