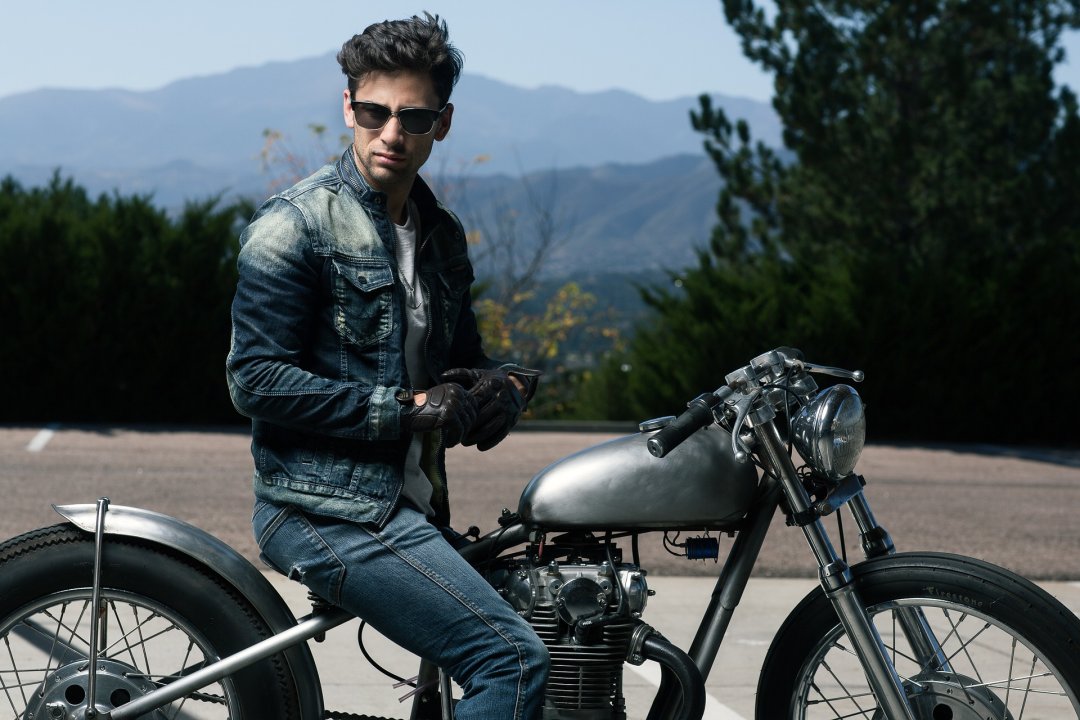 Naked bikes: fast, agile, relatively comfortable to ride and, and, let's be honest, damn hot to look at. No wonder this segment of the motorcycle market rapidly gained popularity since the turn of the century. All major motorcycle manufacturers carry naked bikes in their range. So, let's see which ones stand out from the crowd and should be considered the best naked bikes.
What is a Naked Bike?
Technically, any motorcycle without fairings could be called a naked bike. In reality, what we're talking about when we say naked bike is a slightly modified sportbike with little to no fairings.
The term naked bike stems from the "undressing" (removing the fairings) of a sportbike. In the late 1980s and early 1990, racers with crashed bikes and empty wallets began upcycling their damaged two-wheelers.
Broken plastic fairings were removed and cheap handlebars that promoted a more upright riding position were installed. The addition of lights legally allowed these bikes onto the streets where the remaining battle scars were a badge of honor. These early dubbed "streetfighters" became so popular that the trend moved from the DIY garages to the manufacturing floors.
Ducati was the first to factory produce naked motorcycles. Their 1993 release of the Ducati Monster hailed in a new era of design. Until then, the frame and engine components of motorcycles had been tucked away behind the plastics. But with the unveiling of the Monster's iconic trellis frame, the beauty of the practical became the secret weapon of the top naked bikes.
While it was firstly only the looks of the bikes that were changed, the factory production of naked motorcycles brought with it slight changes to the performance as well. Generally speaking, naked bikes' engines will be detuned compared to their sportbike cousins. With more torque lower down, it comes at the expense of a few miles at the end of the speedo range. These changes ensure that a naked motorcycle is more suited to the roads and urban riding than the traditional superbikes.
Our Top 10 Picks of Naked Bikes
Deciding on the top naked bikes isn't easy: the variety and range of naked motorcycles can sometimes be overwhelming. However, we did our best to present you with the best naked motorcycles, selecting a variety of engine sizes and brands to paint a full picture.
Here are some of the best naked bikes out there:
10. Ducati Monster
The Ducati Monster encompasses the essence of the naked bike: a sporty engine perfect for road use, beautifully embraced by a super light aluminum superbike-derived frame. The power to weight ratio is impressive. The 937CC engine produces 111 hp to propel the 366 lbs machine into a red lighting flash.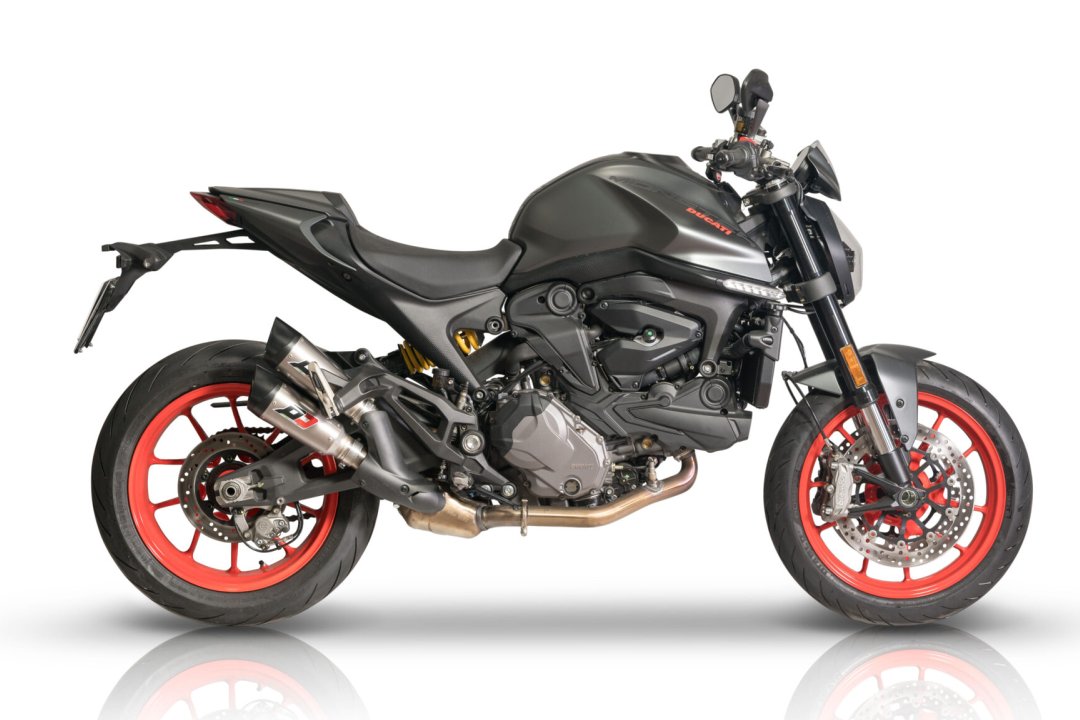 The Ducati monster has all the bells and whistles expected from a modern super machine. To name a few: full color display, multiple riding and power modes, cornering ABS, traction control, and wheelie control. We hope you can also turn this last one off.
Riders describe the Monster as light, fast, agile, and easy to get along with. This lands it solidly on our list as a best naked bike in its category.
Key Specs:
Engine: 937 cc
Power: 111 bhp
Torque: 93 Nm@ 6500 rpm
Transmission: 6 speed
Dry weight: 366 lbs
Seat height: 32.3 in (seat lowering options available)
9. KTM 1290 Super Duke R
Dubbed "The Beast" by its makers, the KTM1290 Super Duke R will blow your socks off. And we mean this literally.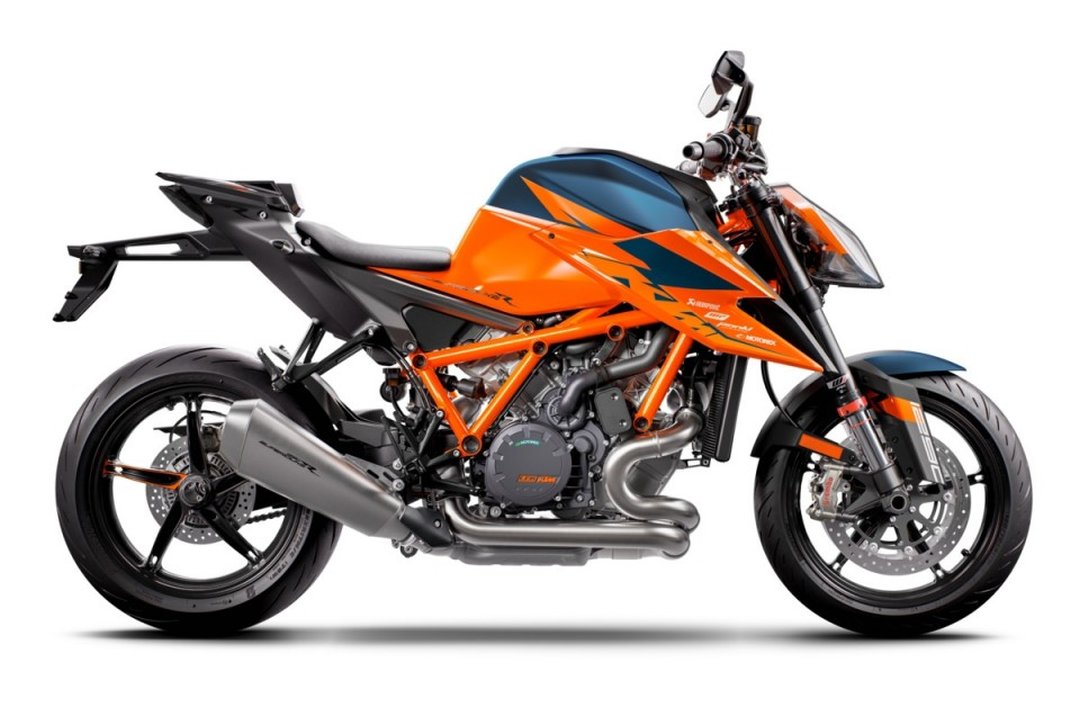 The Super Duke is the largest capacity bike to be included in our best naked bike list. Its 1301 cc roaring heart uniquely holds the beast together and simultaneously increases the stiffness of the machine. The Beast sucks in air between its two piercing eyes (headlights). And is equipped with updated electronic rider safety systems which ensure minimum interference with the riding experience.
Key Specs:
Engine: 1301 cc, LC8 V-Twin
Power: 177 hp
Torque: 140 Nm
Transmission: 6 speed
Dry weight: 416 lbs
Seat height: 32.9 in
8. KTM 200 Duke
From the biggest to the smallest naked bike on our list, the KTM 200 Duke is the baby brother of the Beast above. For the sake of fairness, though, we'll call it a baby beast. A single cylinder engine powers a superlight design. The 6-speed gearbox pushes to unexpected top speeds while keeping tabs on the fuel consumption. In addition, the standard ABS enhances safety as well as control.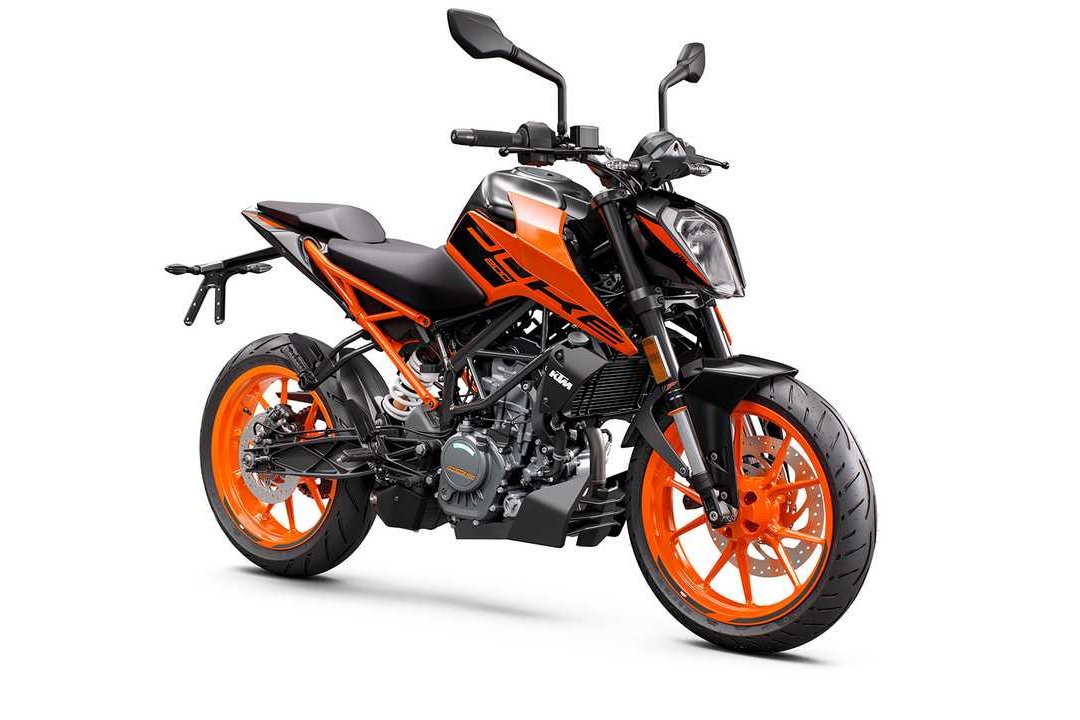 If you believe that good things come in small packages, this baby beast is the best naked motorcycle for you.
Key Specs:
Engine: 199.5 cc
Power: 25 hp
Torque: 19.5 Nm
Transmission: 6 speed
Dry weight: 309 lbs
Seat height: 31.7 in
7. BMW S1000R
The BMW S1000R prides itself on its dynamic street looks and superbike DNA. The S1000R finds the perfect combination between power and control resulting in a thrilling ride.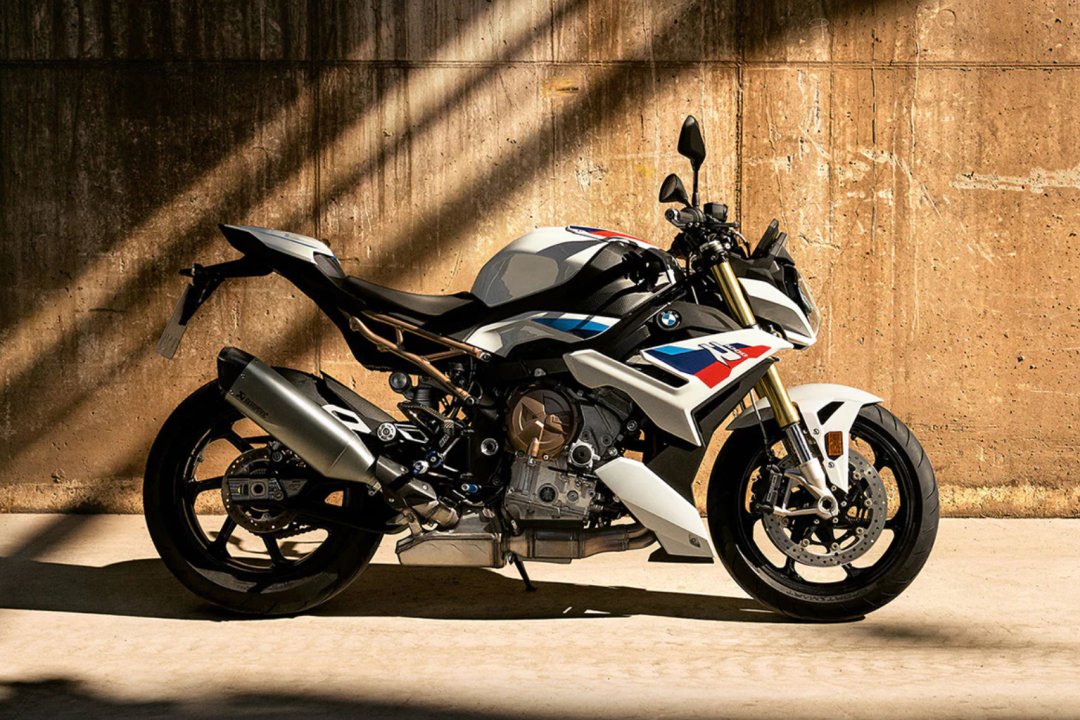 The S1000R naked bike is available in a standard version and with the M package. M minimizes the weight, and includes super light carbon wheels to press the rubber down. Ready to rumble with a full tank of gas it weighs a mere 427 lbs.
Key Specs:
Engine: 999, four-cylinder four-stroke in-line
Transmission: 6 speed
Power: 165 hp
Torque: 114 Nm @ 9,250 rpm
Wet weight: 427 lbs
Seat height: 31.7 in
6. Yamaha MT-07
The Yamaha MT-07 has been a household name in the naked bike category since its inception in 2014. This mid-displacement, mean machine sports a 689 cc inline twin cylinder engine. Add to this an assertive riding position, compact frame design and standard ABS, and you've got yourself the perfect street fighter.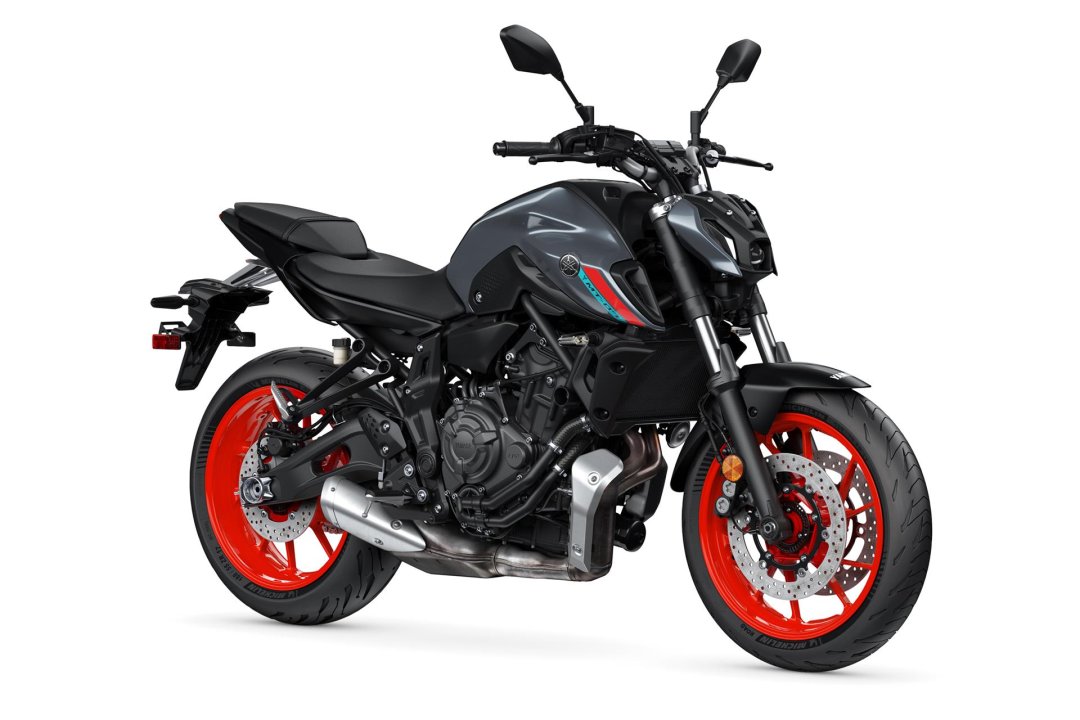 Key Specs:
Engine: 689 cc inline twin cylinder
Transmission: 6 speed
Power: 73.8 hp
Torque: 68 Nm @ 6,500 rpm
Wet weight: 395 lbs
Seat height: 31.7 in
5. Triumph Speed Triple RS
A list of the best naked motorcycles wouldn't be complete without the Triumph Speed triple. Like the Ducati Monster, this naked sportbike first came out in the early 1990s. The Speed Triple helped establish and grow the naked bike segment as a legitimate look.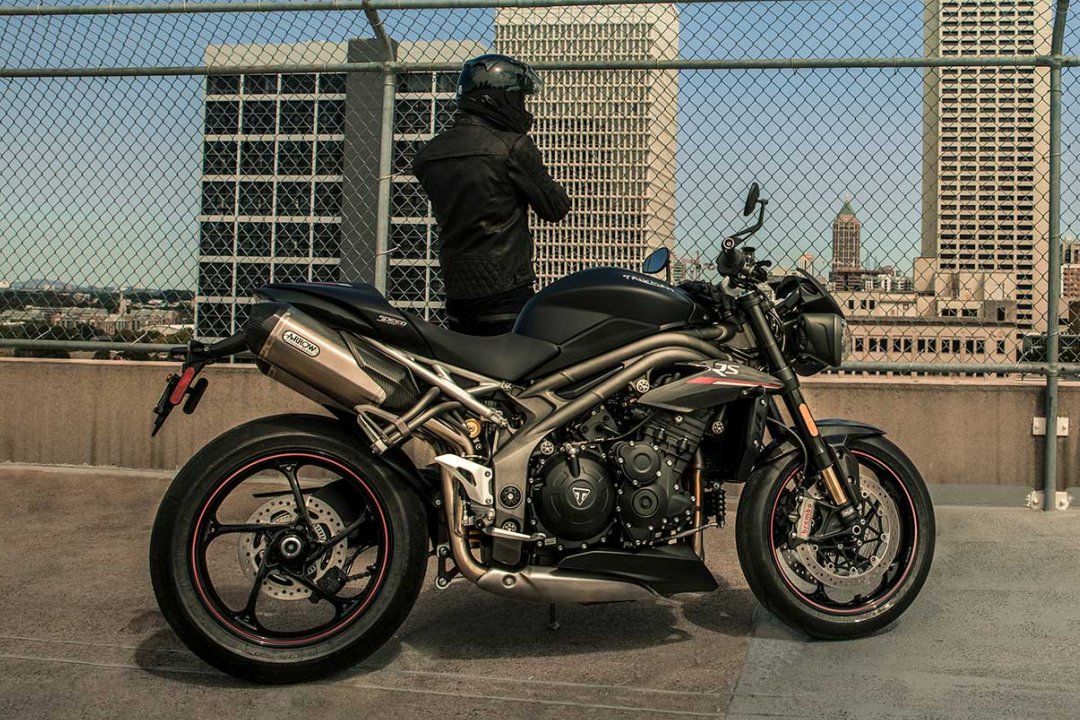 Nowadays the Speed Triple RS sports full color TFT instruments, switchable ABS and traction control, multiple riding modes, and cruise control. It is a classic naked bike that only grows with time.
Key Specs:
Engine: 1050 cc inline 3-cylinder
Transmission: 6 speed
Power: 147 hp
Torque: 117 Nm @ 7,150 rpm
Dry weight: 416 lbs
Seat height: 32.5 in
4. Suzuki Katana
The Suzuki Katana first put rubber on the road in 1981. It quickly became a top seller and iconic for its time. After a production stop through most of the 2000s, Suzuki revived the Katana as a naked bike in 2019.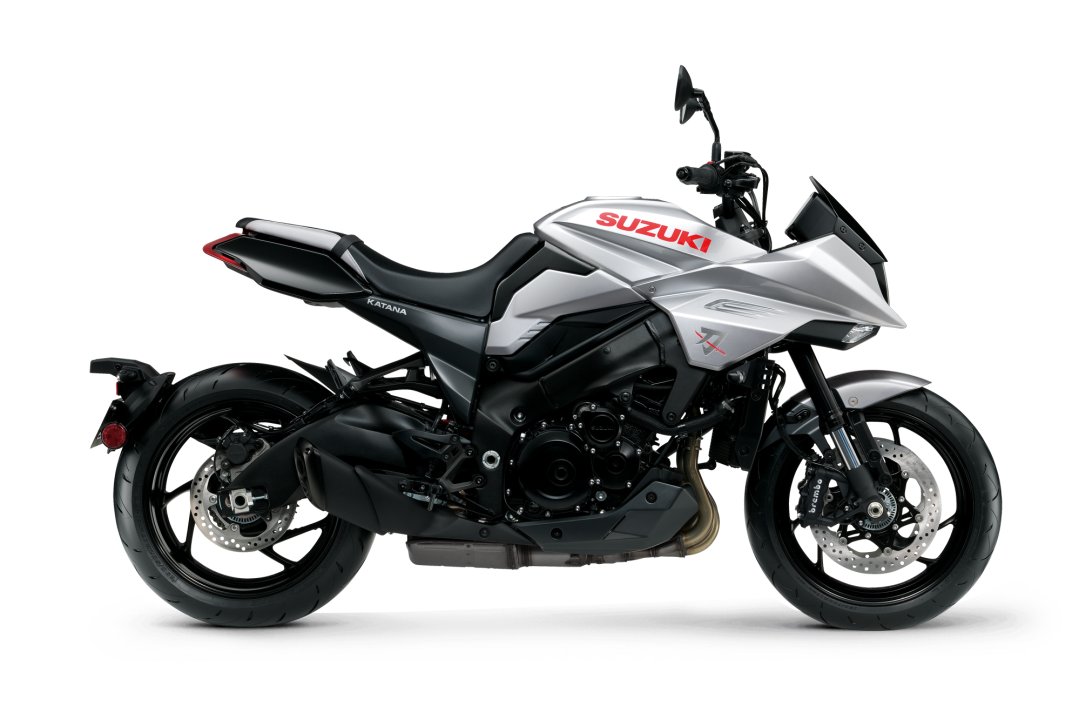 Fans instantly embraced the aggressively styled new Katana. At its new heart is a GSX-R 1000 engine. Through this Suzuki stayed true to the old naked bike principle: Undress and "upcycle" your superbike.
Key Specs:
Engine: 999 cc
Transmission: 6 speed
Power: 150 hp
Torque: 108 Nm @ 9,500 rpm
Wet weight: 474 lbs
Seat height: 32.5 in
3. MV Agusta Dragster 800 RR
The MV Agusta Dragster is the perfect blend of power, technology and design. This is a motorbike that commands your attention. Whether you're looking at it, or riding it, it is simply captivating.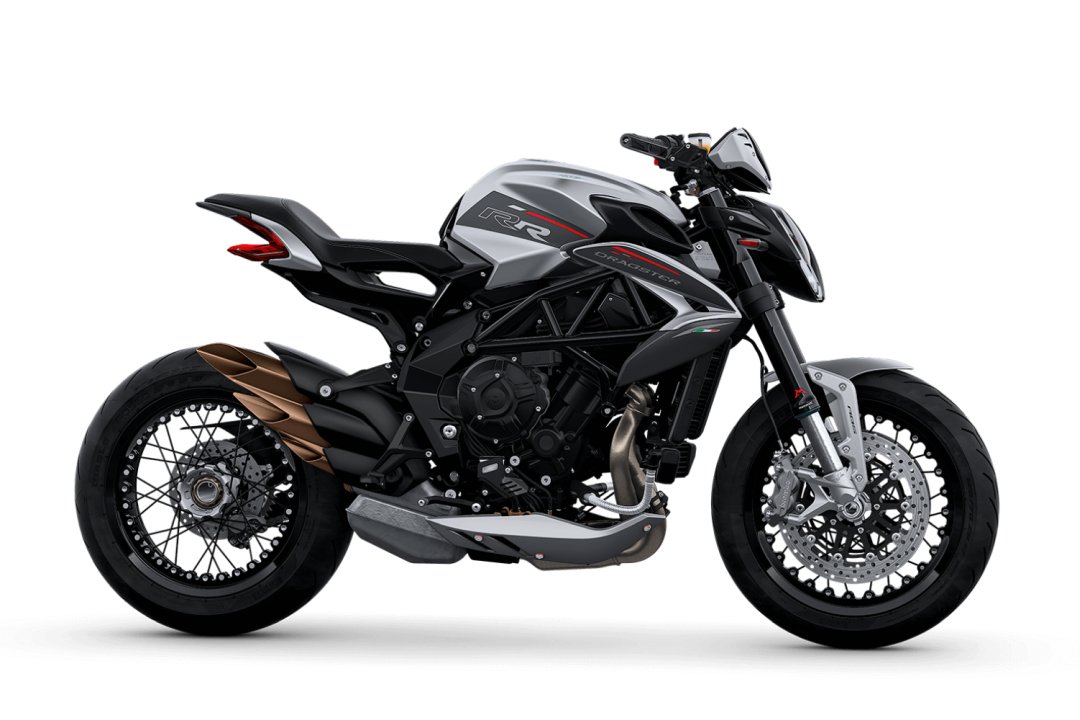 The Dragster sports full Ride by Wire, specifically designed mappings and traction control adjustable on 8 levels. It all comes together when it reaches its eye watering 150+ mph top speed.
Key Specs:
Engine:798 cc
Transmission: 6 speed
Power: 140 hp
Torque: 87 Nm
Dry weight: 386 lbs
Seat height: 32.5 in
2. Kawasaki Z400 ABS
The Kawasaki Z400 ABS is the naked equivalent of the iconic Kawasaki 400 Ninja. Just like the Ninja, the Z400 is responsible for the type of spirited fun that brings even seasoned riders back to this entry level naked motorcycle. As the name suggests, it is equipped with an anti-lock brake system.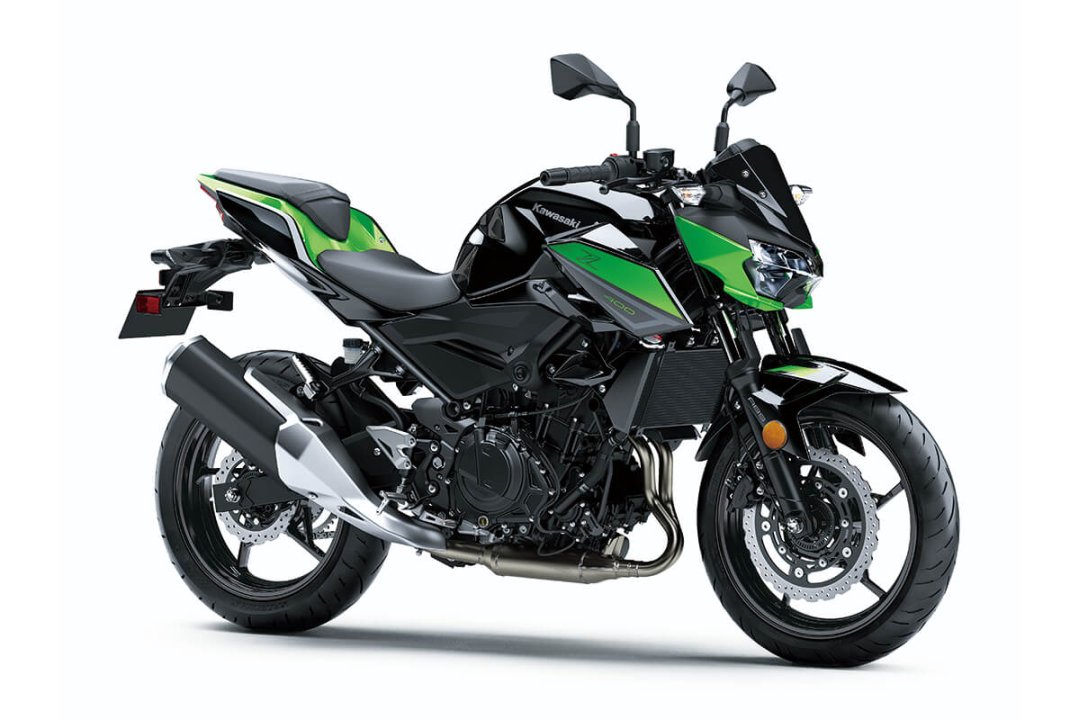 Key Specs:
Engine:399 cc parallel twin
Transmission: 6 speed
Power: 45 hp
Torque: 38 Nm @ 8000 rpm
Wet weight: 364 lbs
Seat height: 30.9 in
1. Zero SR/F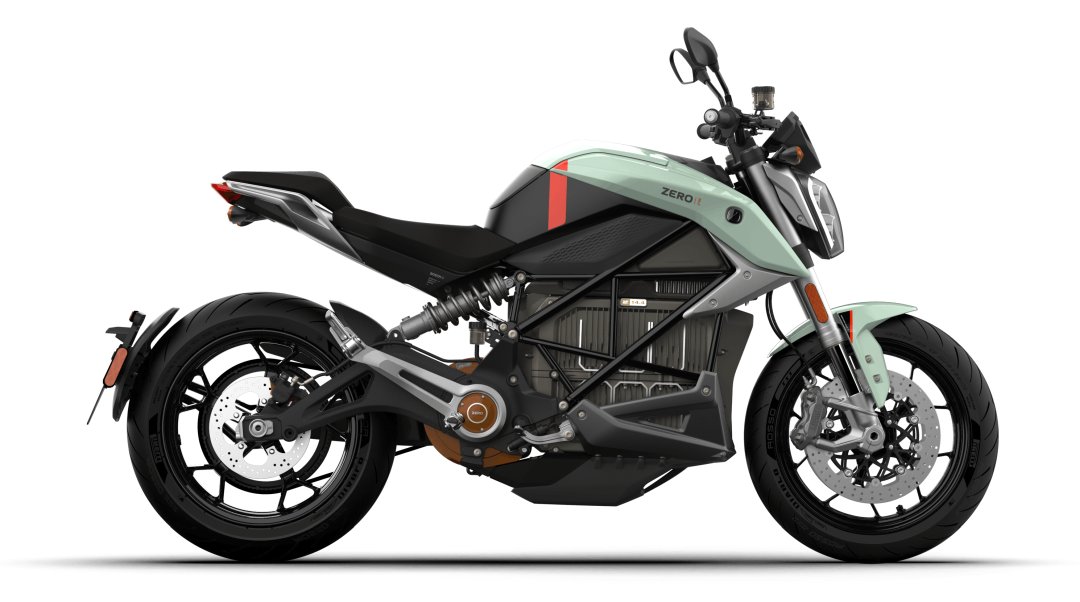 The Zero SR/F may well be the best naked bike of a new era. Powered by an electric engine and lithium battery, it leads the change.
Zeros' electric engine technology enables instant access to the full 190 Nm torque. Making for an acceleration experience no gas-powered bike can rival. Undoubtedly, the Zero SR/F is the best naked bike for those who want to go green.
Key Specs:
Engine: ZF75-10 motor and ZF14.4 lithium-ion battery
Power: 110 hp
Torque: 190 Nm
Weight: 485 lbs
Seat height: 31 in
What is the cheapest naked bike?
As a rule ofthumb, the smaller the engine capacity, the cheaper the bike. It is therefore hardly surprising that the cheapest bikes on our best naked bikes list are the KTM 200 Duke ($3,999) and the Kawasaki Z400 ($4,999)*.
If your wallet can't cough up the necessary funds for a brand-new naked bike, you can also consider a second hand two-wheeler. An advantage of buying a naked bike second hand over a faired sportbike is that marks or scratches can't be hidden under the plastics, so you always get what you see.
What are naked bikes best for?
To answer this question, we should go back and consider what a naked bike is. With their origin solidly rooted in the superbike and sportbike segments of the motorcycle market, naked bikes were firstly designed for performance. They are powerful, fast, and incredibly fun to ride. Their perfect power-to-weight ratio makes for easy handling, even for beginner riders. That is if you don't jump on one of the 1000-plus CC machines straight away – although, who are we to judge?
Naked bikes are perfect for daily use in the city and urban commuting, as well as weekends in the hills or canyon carving sessions with friends. The more upright seating position of these bikes is comfortable across disciplines. The best naked bikes are relatively light, making them easy to maneuver through traffic, or in and out of parking spots. Then, when the weekend rolls around, simply twist that throttle for some serious fun. Naked bikes are fast on the flats and balanced in corners, making them perfect motorcycles for short trips and scenic rides in the mountains.
Keeping your naked bike in good condition
Motorcycle maintenance is key to your safety and to keeping your beautiful naked bike in perfect shape. Safety first: check your tire pressures and tread levels. Next up, take a good look at the brake pads to make sure there is enough "meat" on them. Your chain will require regular cleaning, oiling, and tightening. In addition, engine oil and coolant should be replaced at intervals indicated in your owner's manual. As with any other motorcycle, as long as you maintain your naked bike regularly, it will serve you for years to come.
Making sure your naked bike is secure
Because naked motorcycles are perfect city bikes, they are also prone to theft. Your first priority as a motorcycle owner is to remain a motorcycle owner. Parking your naked motorcycle in a safe spot and having a good lock on it are essential. But what if someone still manages to take off with your bike? Having a motorcycle GPS tracker installed on your beloved machine will help you locate it and return it home.
Will you be jumping on a naked bike?
Naked bikes are fast, powerful, agile, fun, and they come in all sizes and colors. They can be great beginner bikes, perfect urban commuters, and offer some seriously fun days out on the twisties or on short trips. Will you be choosing a naked motorcycle next, or are you considering different types of motorcycles? Let us know in the comments below!
*actual costs may vary per dealership
Wondering how YOU can protect your bike?
Check out Monimoto smart trackers