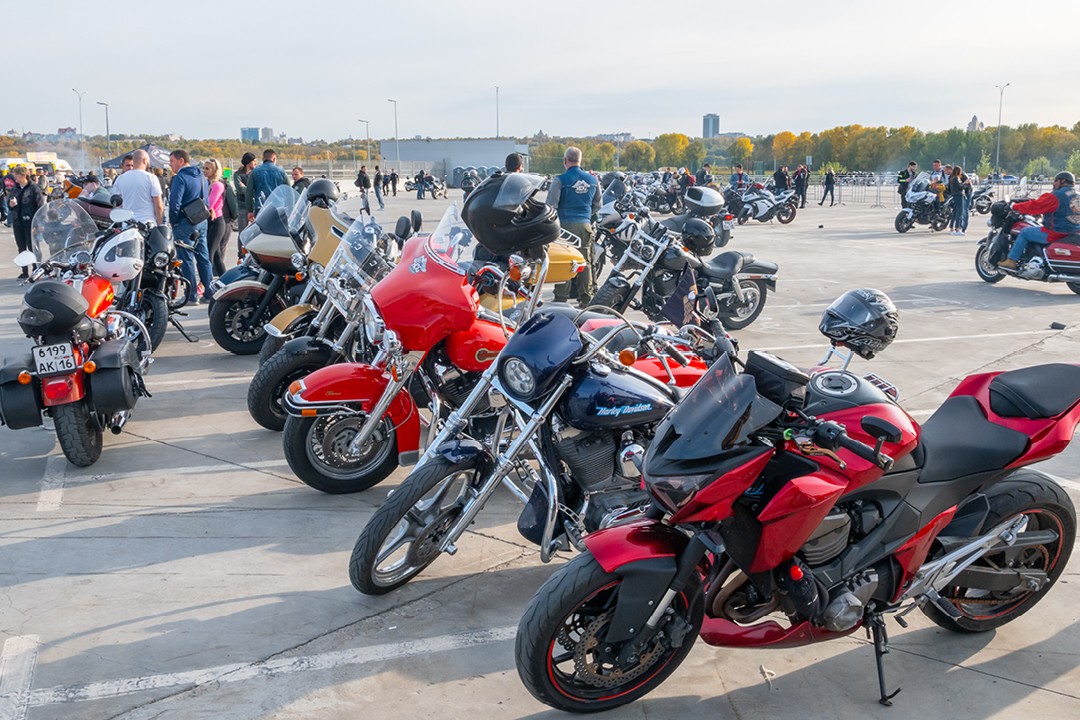 If you're just starting out as a new rider, the sheer variety of different types of motorcycles can be overwhelming. There are dozens of different makes and models, different motorcycle styles, and different kinds of riding you can do. From leisure cruising to ripping up dirt on gnarly dirt trails, there's a bike for every sport, travel, commute, or simply, two-wheeled fun activity out there.
As a new rider, you may feel confused about what is the best motorcycle for beginners. To help you make sense of all the different types of motorcycles available, we put together this quick guide that will enable you to navigate the bike world like a pro.
What Are Different Types of Motorcycles?
Much like any other sport, motorcycling is all about passion. When you get into biking, though, you'll soon realize there are passions within passions. As an example, when people start riding bicycles, they start on simple road bikes. Then, they discover they love mountain biking or downhill races and buy bikes that are more suited to that particular sport.
It's the same with different types of motorcycles. As a beginner, your best bet is to start on something generic. You need a bike that will be ideal for learning and practicing your skills and getting the basics of riding. Then, when you progress as a rider, you may discover what you love most. Maybe you'll get into road motorbikes, sports bikes, or, on the contrary, dirt bikes and adventure travel.
So how do you make sense of different motorcycle styles, and what is the best choice when you're just starting out?
How many motorcycle types are there?
There are many ways to classify different motorcycle types.  For the purpose of keeping things simple, we'll chop them up into six main categories according to the style of riding they cater to.
You have your street motorcycles designed for urban riding and tarmac roads. Then, there are sport bikes for canyon carving and track racing. Next up are cruisers and tourers for leisure rides. You also have adventure motorcycles aimed at long-distance travel. Then, there are dual sport bikes meant for equal road and off-road capability, and off-road motorcycles for dirt riding. Within these types of motorcycles, there will be a wide variety of brands, engine sizes, and sub-categories. For now, you just need to understand the basics and the purpose of each motorcycle style.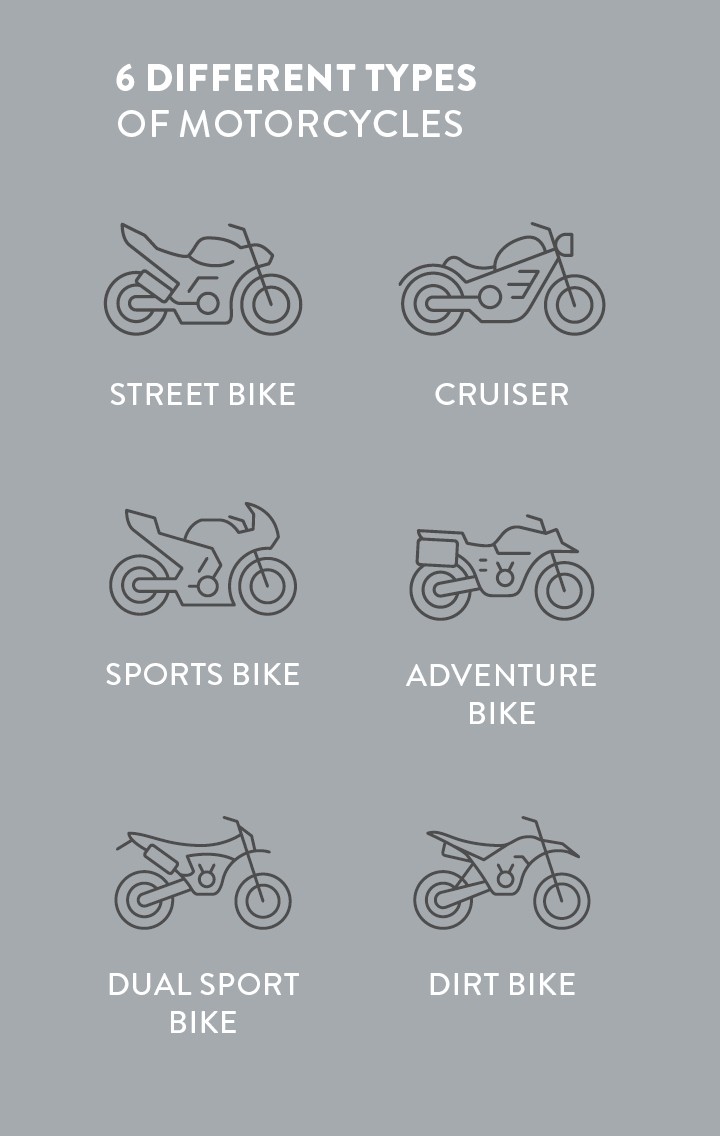 In addition to different types of bikes, you'll also need to know what motorcycle cc means. CC is short for cubic centimeters, and it defines the size of the bike's engine. For example, a 250cc motorcycle has a relatively small engine. On the other hand, a 1800cc motorcycle has a large-capacity engine producing more power and speed. As a beginner, it's best to stick to motorcycle cc in the lower range. Anywhere between 125 to 600cc is more than enough. This is because you need to learn to ride with confidence before you move up to more powerful machines.
Now that that's out of the way, let's take a closer look at the different types of motorcycles out there.
1. Street and Roadster Motorcycles
This is a very broad motorcycle category. Street bikes and roadster motorcycles can have a wide range of engine sizes, makes, and models. What unites them all is that these are road motorcycles with an upright seating position. They are designed for urban riding, commuting, and short -term travel. Street bikes and roadsters can range from 125cc all the way up to 1800cc and more. They typically have minimalist fairings (you'll hear a term "naked bike" thrown around a lot in this motorcycle category), no windshield, and no luggage options or protection like crash bars and skid plates. A street or a roadster motorcycle can make for a great beginner bike because they are typically easy to handle. Additionally, the seating position is comfortable. These bikes are quick to master, and they can be that perfect generic bike type to get you going.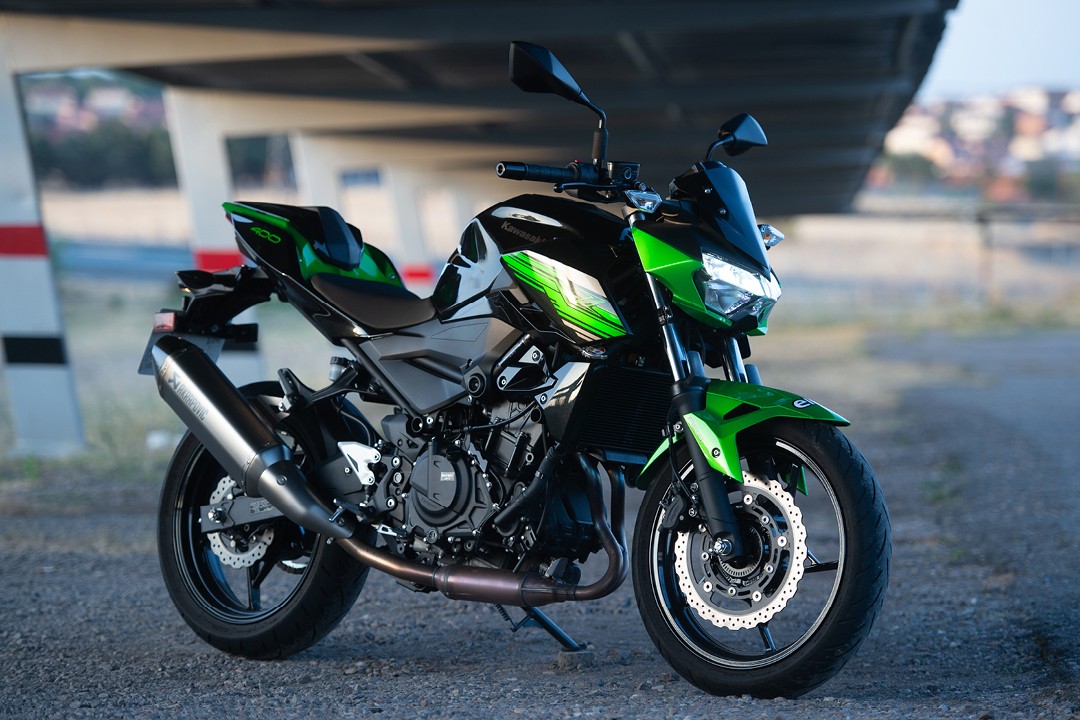 Great street motorcycles for beginners include KTM 390 Duke, Harley-Davidson Street 500, Honda NC700X, Kawasaki Z400, and Suzuki SV 650.
2. Cruisers and Tourers
By nature, cruisers are bigger, more powerful, and more comfortable than street motorcycles. However,  they rarely offer high top speeds and are not capable of going off-road.
Cruisers all have a distinct look and feel that riders appreciate. If you dream of turning up at Sturgis or getting that coveted Monument Valley photo of you riding off into the sunset, a cruiser is the bike for you.
As with street motorcycles, cruisers come in all shapes and sizes. As a beginner, you want to pick something with a low seat, moderate weight, and an engine size of 400-750 cc. Among some of the best beginner motorcycles in the cruiser category are Harley – Davidson Sportster Super Low, Honda Rebel 300, and Indian Scout Sixty.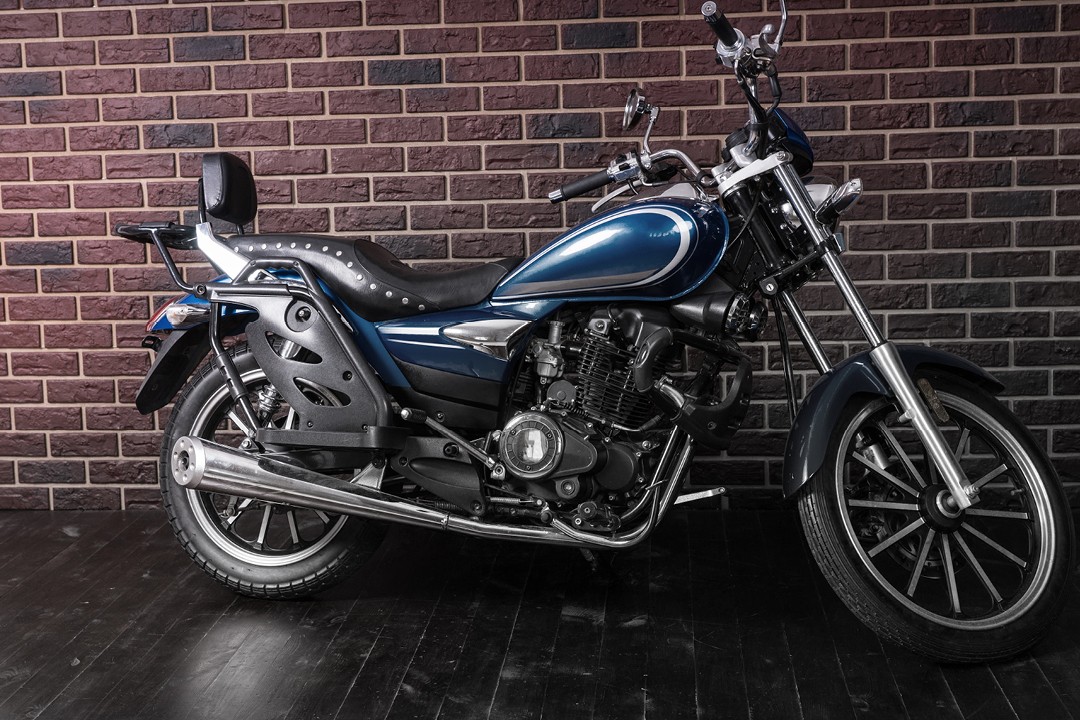 By comparison, tourer motorcycles are similar to cruisers. However, they typically have a sportier look and are designed for long-distance riding. Tourers are mostly large-capacity machines with comfortable seats and luggage options. Some, like BMW R1250RT, have more of a sportbike appearance. By contrast, bikes like the Honda Goldwing are styled more like cruisers. Touring bikes are usually large, heavy, and powerful. Something like a Kawasaki Versys 300, however, might make a great beginner touring bike.
3. Sport Bikes
A completely different beast than cruisers, sport bikes are designed for speed and performance. If you're obsessed with Moto GP and hope to drag that knee on a racetrack someday, you're looking at sport bikes. However, sport bikes aren't just incredibly powerful and fast. They also require a high level of skill to ride them confidently, and it's best to build slow. As a beginner, go for a sport bike that is less than 500cc. It's best to only buy a more powerful machine once you've mastered the basics. Honda CBR 125, Yamaha YZF R3, Kawasaki Ninja, and KTM RC390 are all great beginner motorcycles in the sport bike class.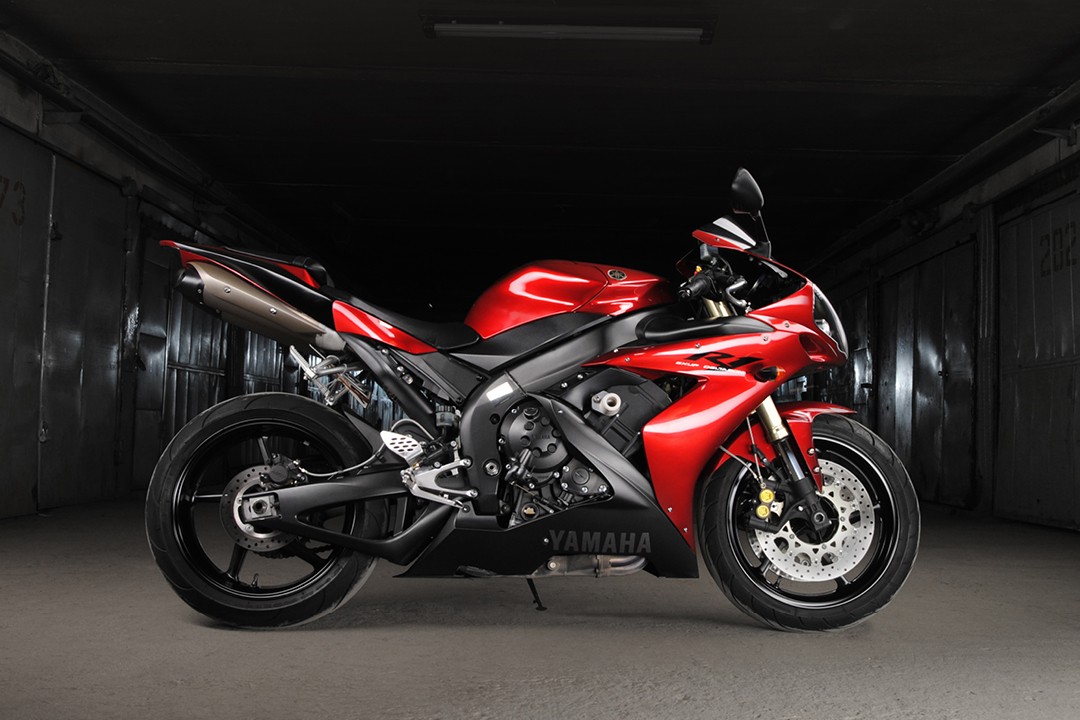 4. Adventure Motorcycles
Adventure motorcycles can make great beginner bikes. They are designed for long-term travel, have a very comfortable upright seating position, and can be ridden both on and off the road. Essentially, they resemble street motorcycles. The difference is, they have more aggressive tires, crash protection, and luggage options which can be useful for both traveling and commuting. Adventure bikes are well-balanced and easy to ride. They can be a lot of fun whether you're just zipping around town, going on a weekend getaway, getting off the road, or traveling on a highway. These are allrounder bikes, and they can be an excellent choice for a new rider. Look at BMW GS 650, Yamaha Tenere 700, and Royal Enfield Himalayan to get you started.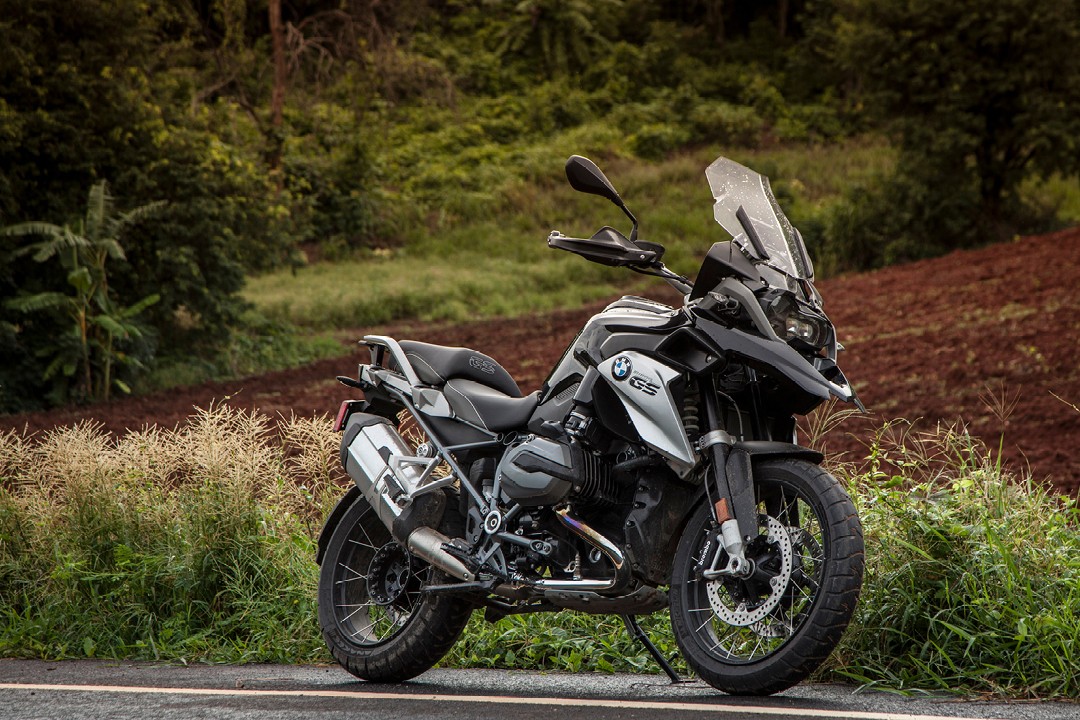 5. Dual Sport
Dual sport motorcycles are very similar to adventure bikes. So much so, in fact, that it's hard to tell them apart. However, there is one major difference. Adventure motorcycles are road motorbikes that are capable off-road. Dual sport bikes are off-road motorcycles capable on tarmac. In other words, dual sport bikes are more geared towards off-road riding but can be quite good on pavement.
Much like adventure motorcycles, dual sport bikes can be great beginner motorcycles. They have the same upright seating position and are typically not as heavy and cumbersome as cruisers. Usually lightweight and nimble, dual sport motorcycles such as Kawasaki KLR650, KTM 690 Enduro, KTM 790, and Suzuki DR650 are fantastic beginner bikes.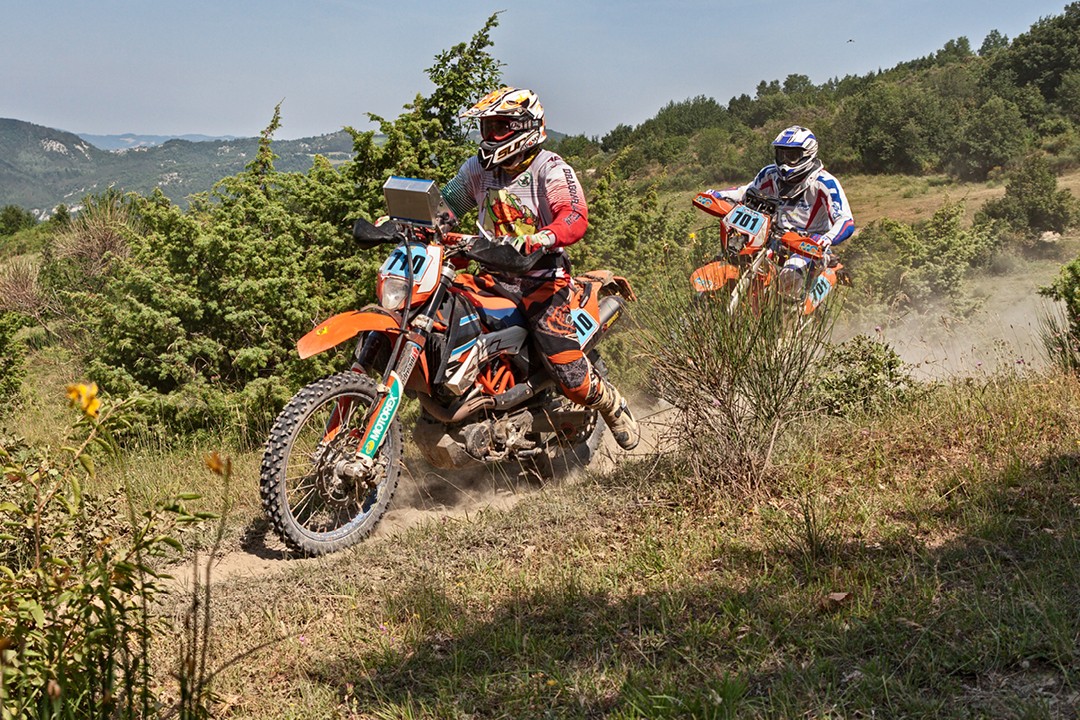 6. Off-Road Motorcycles
Off-road motorcycles are bikes designed to be ridden in dirt. There are several different types of dirt bikes: motocross, enduro, trials, rally, and so on. In general, however, off-road motorcycles are usually between 125-400cc. They weigh less than any other bikes, have aggressive off-road tires, and may not be street legal depending on the manufacturer.
Off-road motorcycles are great fun if you plan to be riding lots of dirt. As a beginner, you want to pick something a little more subdued and less aggressive. Off-road riding requires practice and skill, so don't expect to be doing backflip jumps any time soon. If you're just starting out, consider Honda 250 CRF, Yamaha WR250, or Suzuki RM85.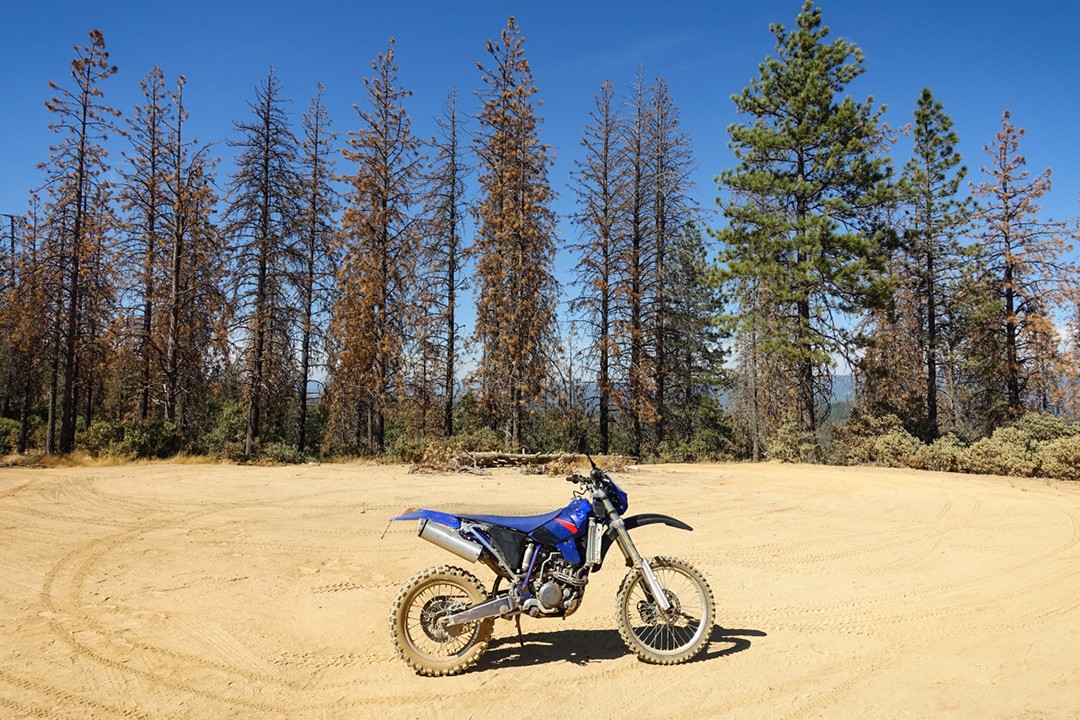 What Are the Top 10 Motorcycles?
There is no hard and fast rule to determine the ten absolute best bikes. A lot depends on your own personal criteria, the manufacturer, the design, the price point, and lots of other factors. To give you and idea, here is a list of motorcycles best-suited for beginners in each category:
1. Street Motorcycles: Triumph Street Triple
Clean design, low weight, and reliable build make the Street Triple an excellent first bike in the street category. At 765cc, this bike is more than enough when you're starting out. It's a great all rounder motorcycle to get you going. Despite its flashy looks, the Triple has decent fuel economy and weighs under 366 pounds dry – a fantastic combo for any rider.
2. Street Motorcycles: Yamaha F6Z
Yamaha's middleweight naked bike with a 600cc engine is another great choice for beginners. Solid build, reliability, and ease of handling make the F6Z a fantastic starter motorcycle. Some riding schools use this bike to train, and it's a popular choice among urban riders and commuters.
3. Roadster Motorcycles: Harley-Davidson Street 500
Featuring a more classic look, a 500cc engine, and an iconic cruiser-style design, the Harley Davidson Street is an amazing mid-size motorcycle for beginners. Easy to handle, low-seated, and at a price point of under $9,995, the Street can make for a great starter bike.
4. Cruisers: Honda Rebel 300
Lightweight, low, and fun to ride, Honda Rebel 300 is one of the best beginner motorcycles out there. A 300cc engine is powerful enough to get you around town and on short trips, and with a price point of $4,599, this is an excellent choice for a new rider.
5. Tourers: Kawasaki Versys 300
Sturdy, reliable, easy to maintain, and suitable for longer rides, the Kawasaki Versys 300 is one of the best beginner bikes out there. It's forgiving and nimble yet powerful enough with a 300cc engine, and it will quickly boost your confidence as a new rider.
6. Sport Bikes: Honda CBR 125
Sport bikes are generally large and powerful beasts, but Honda CBR 125 is one of the best-selling beginner sport bikes out there. It has the racing replica looks and feels like a true race track monster, but it's subdued 125cc engine and light weight ensures you're starting off safe.
7. Adventure Motorcycles: BMW F650GS
The undisputed king of adventure motorcycles, the BMW GS model fits beginners and veterans alike. The F650 GS is insanely comfortable, reliable, and forgiving, and it can be a fantastic commuter, travel bike, and off-road starter all in one.
8. Adventure Motorcycles: Yamaha Tenere 700
A new generation of adventure bike, the Yamaha Tenere 700 harks back to its Paris-Dakar roots and style but features a modern build and excellent balance. A great middleweight adventure bike, the Tenere 700 is easy to handle and will endure all the crashes and rookie mistakes.
9. Dual- Sport: Kawasaki KLR650
There's nothing more iconic in the dual-sport bike world than the Kawasaki KLR650, and as the model has just been released, it's likely to remain in the top ten for another decade or so. The KLR is ridiculously simple and easy to maintain, it's reliable, durable, and versatile, and it can be a great beginner bike whether you take it off the road or stay on tarmac.
10. Off Road: Yamaha WR250
Packing enough bite to tackle any terrain yet lightweight and simple to master, the Yamaha WR250 is a great first bike if you're into off-road riding. 250cc is a decent engine size for an off-road motorcycle, and the WR is well-known for it reliability regardless of what you throw at it.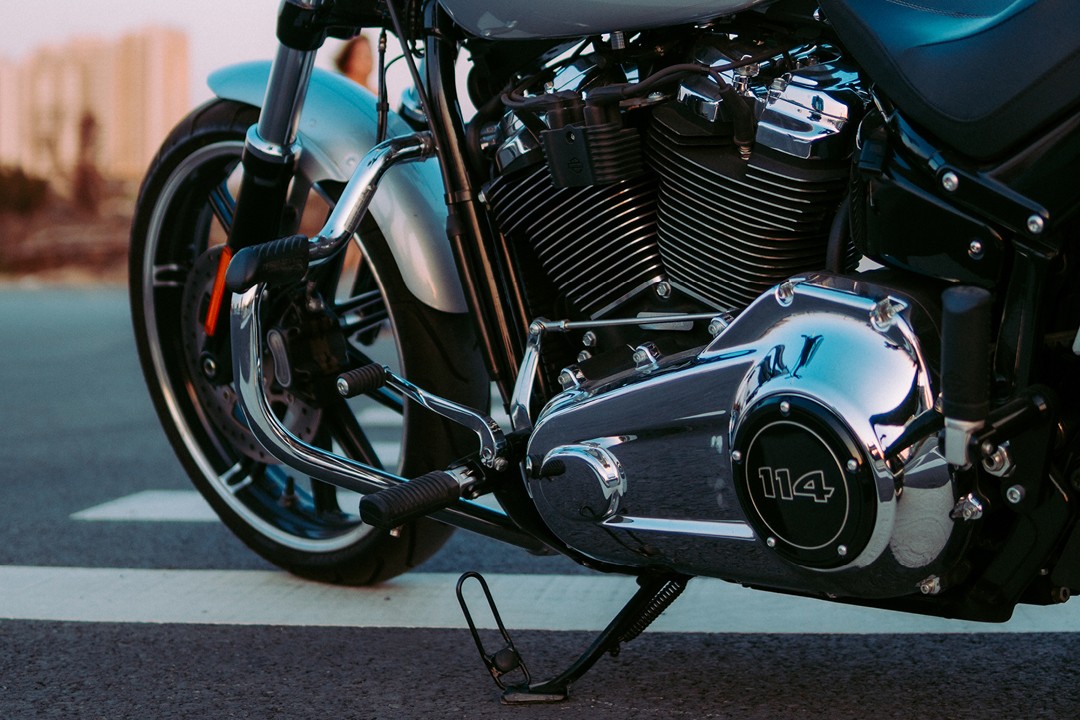 What Are the Top 5 Motorcycle Brands?
Just like with the top ten motorcycles, picking out the five best motorcycle brands is a tall order. However, as a new rider, the most important criteria for choosing the best motorcycle brands are reliability, simplicity, and affordability, so here are the five bike manufacturers that tick all these boxes:
Yamaha
Well-known as being incredibly reliable, easy to maintain, and very capable across a wide spectrum of disciplines, Yamaha motorcycles are great for beginner and veteran riders alike.
BMW
BMW, undeniably, produces some of the best motorcycles in the world: German engineering has few rivals, so if you're looking for that perfect blend of high-quality build, engineering, and design, you can't go wrong with BMW.
Suzuki
Another reliable Japanese brand, Suzuki is known for making indestructible bikes that run forever. Sport, adventure, dual sport, or off-road, Suzuki is a great choice when you're just starting out.
Harley-Davidson
Easily the most recognizable motorcycle brand in the world, the all-American Harley-Davidson is king when it comes to cruisers. History, heritage, design, and the image of those wide open horizons of the West it conjures up are what make Harley-Davidson stand out.
Honda
The old company slogan, "You meet the nicest people on a Honda", is as true today as it was fifty years ago. Honda makes well-built, reliable bikes across all disciplines, and most of their beginner bike models are durable, fun, and affordable for new riders.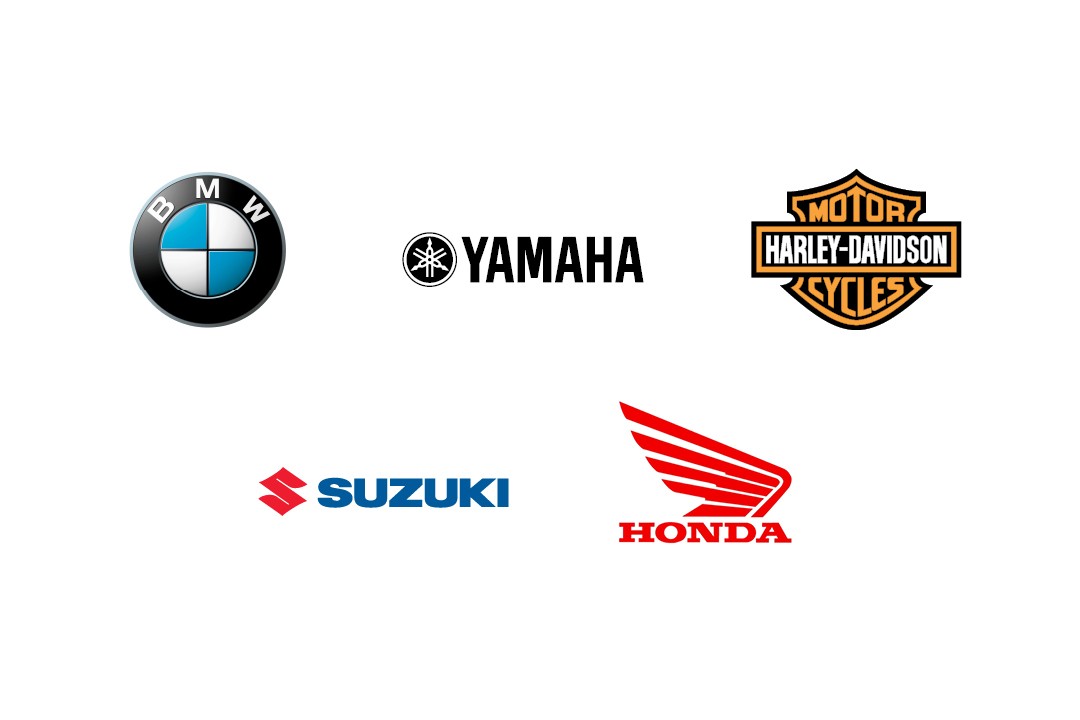 Tips For Beginners
Now that you know your main types of motorcycles and have decided on the bike you want to buy, it's time to think about motorcycle security. After all, there is nothing more devastating than buying a new bike and finding it has been stolen – and unfortunately, this happens more than you think. Always make sure to park your motorcycle in a secure garage or parking lot, never leave it on the street unprotected, and use several layers of security including disc locks, chains, and alarms. Finally, consider installing a motorcycle GPS tracker on your bike to make sure that even if your bike is taken, you can track the location and recover the motorcycle before it disappears for good. In addition to helping you recover a stolen motorcycle, a tracker can also aid in prevention: when you have the device activated, it will immediately send an alarm to your phone if your bike is being moved.
So there you have it: educate yourself on different types of motorcycles, decide on your personal preferences and needs, and go for the bike you'll enjoy the most. And once your new steed is in your garage, don't forget to keep it safe – we want you to put thousands of happy miles on that machine!
Wondering how YOU can protect your bike?
Check out Monimoto smart trackers