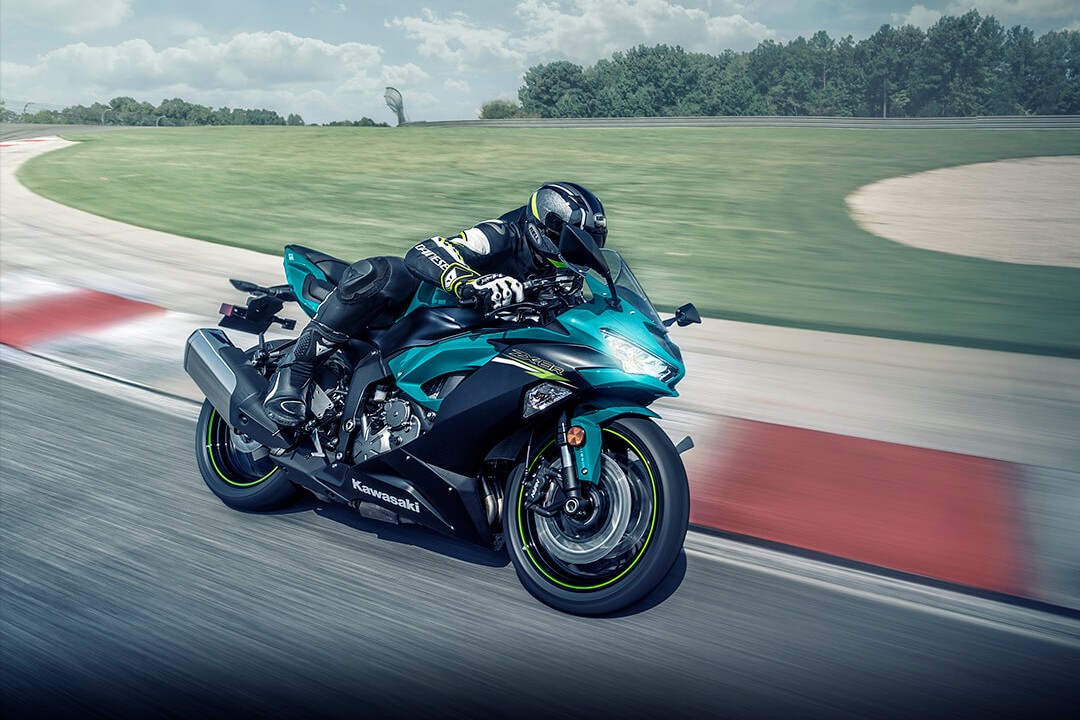 Supersport motorcycles started out as a middleweight racing category. These 600cc motorcycles still frequent national and international race tracks. But let's face it: to keep them on the track only would mean denying ourselves a world of fun. 600cc sports bikes are plenty powerful, light, nimble, affordable, fast, and a hell of a ride on the road.
The past, the present, and your future
600cc bikes have been very popular over the past 20 years. Most major motorcycle manufacturers produced a supersports bike. Currently, the developers' focus has mostly shifted to the 1000cc superbikes. For various reasons, among which are the global restrictions on emissions, new 600cc sports bikes are becoming harder to find.
But not to worry: this simply means that the 600cc sport bike segment has become the playground of the bargain hunter. With the popularity of the 600 motorcycles narrowly behind us, you might be looking at owning a classic before it's a few years old.
So, what is the best 600cc motorcycle? Scratch that, let's ask a better question: what is the best 600cc bike for you? We'll list 10 of the most popular supersports motorcycles comparing specs and listing pros and cons in terms of power, design, engine sizes, and ease of handling. To help you narrow it down even more, we've divided this list into supersports motorcycles you can buy new in 2021, and popular older 600cc motorcycles.
10 Top Picks for Best 600cc Supersport Motorcycles
First off, let's look at six supersports motorcycles you can find on the floor of the dealerships in 2021. These new motorcycles re guaranteed to capture any rider's imagination, and we'll be listing them from 10 to 1 according to best performance, power, and design ratio.
10. Aprilia RS660
A new-comer to the US market, the Aprilia RS660 has been long anticipated. Many other supersports bikes have mainly focussed on performance. The Italians at Aprilia equally focused on the looks of this 600cc sport bike. An asymmetrical swingarm perfectly aligns with the exposed aluminium frame. This forms a strong line across the bike, which is available in 3 colour schemes.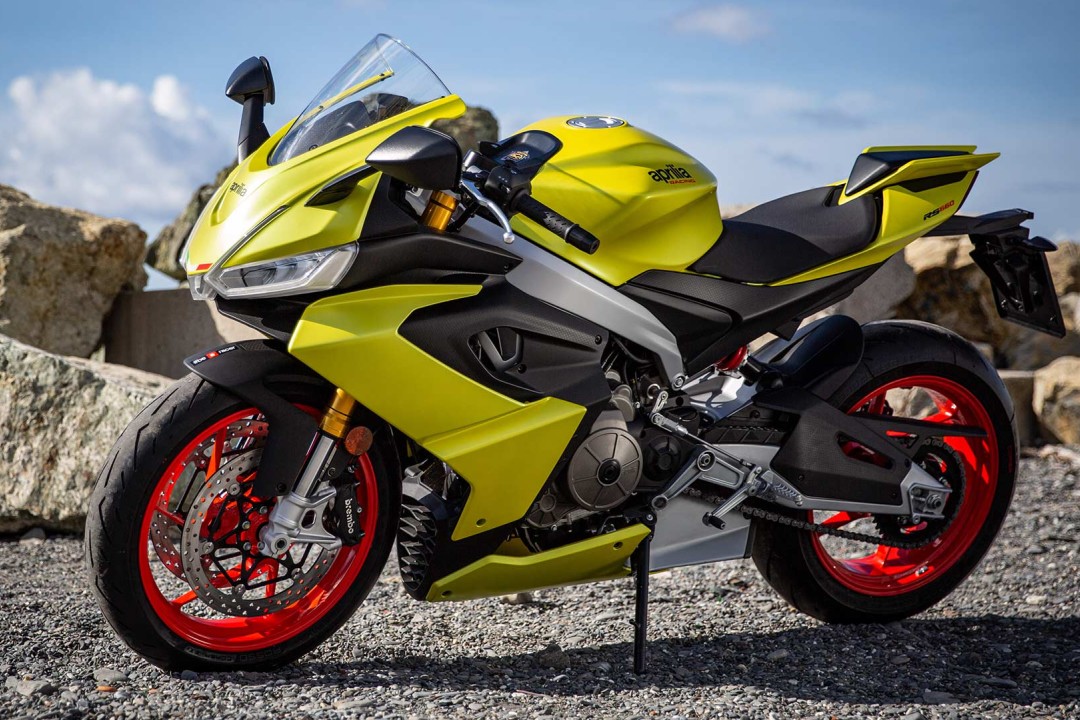 What it has going for it: Lots of technology built into it, 3 riding modes, cruise control, cornering ABS, wheelie control, engine brake control and quick shifter.
What might turn you off: It is not currently ridden in the world supersport championship.
Specs:
Engine: 659cc, parallel-twin
Wet weight: 403 lbs
Transmission: 6-speed
Seat height: 32.3 inches
9. Honda CBR600RR
Honda was later to introduce its first 600cc sportbike compared to other manufacturers. However, they have since more than made up for it. So much so, in fact, that they took out the world supersport championship with the CBR600F in 2002. This was directly followed by a 6-year uninterrupted reign of the CBR600RR from 2003 to 2008 and two more victories thereafter, in 2010 and 2014 with the CBR600RR.
During the early 2000s, the CBR600RR could easily be considered the best 600cc bike. The Honda prides itself on creating a connection between rider and machine. Feeling one with your bike while expertly leaning it into corners is what a supersport motorcycle is all about.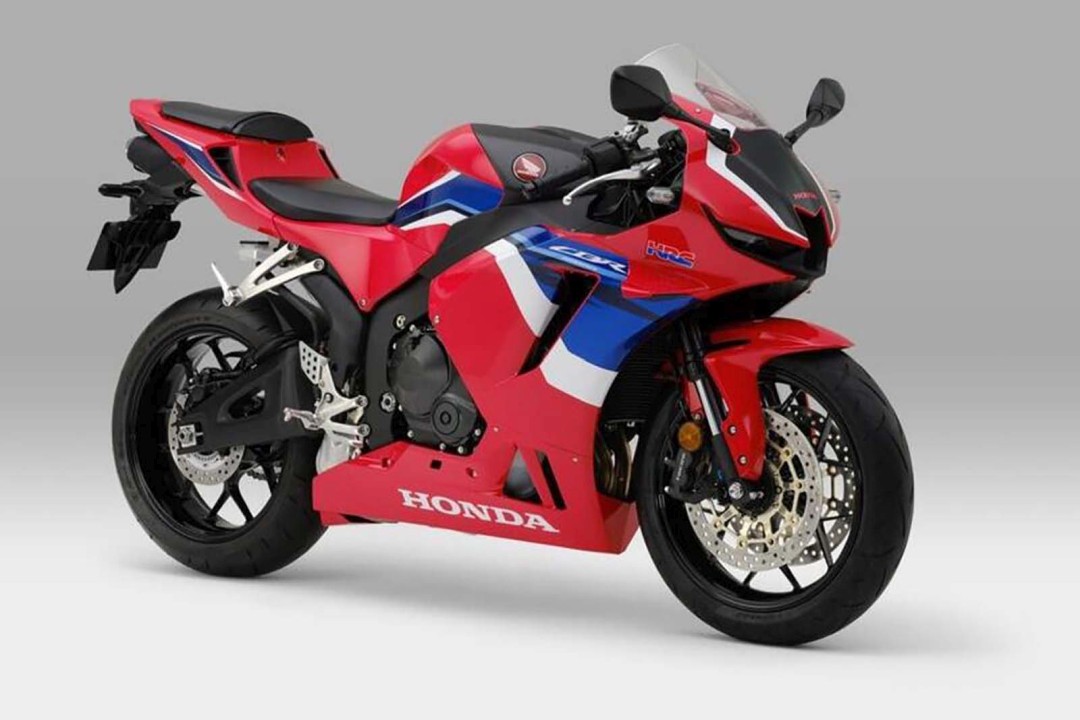 What it has going for it: It is available with C-ABS (combined anti-lock braking system) which distributes the braking force between the wheels.
What might turn you off: Based on the latest championships, the Honda is not the fastest bike out their anymore.
Specs:
Engine: 599cc liquid-cooled DOHC, inline 4 cylinder
Wet weight: 410 lbs
Transmission: Close-ratio 6-speed
Seat height: 32.3 inches
8. Kawasaki Ninja ZX-6R
Popular since the 1980s when Kawasaki's ZX range was first referred to as Ninja, the 2021 ZX-6R has seen numerous updates since its inception over 25 years ago.
The current mean green machine still carries the 636cc engine from the 2013 model, but with some updates. It now complies with current Euro4 emission restrictions.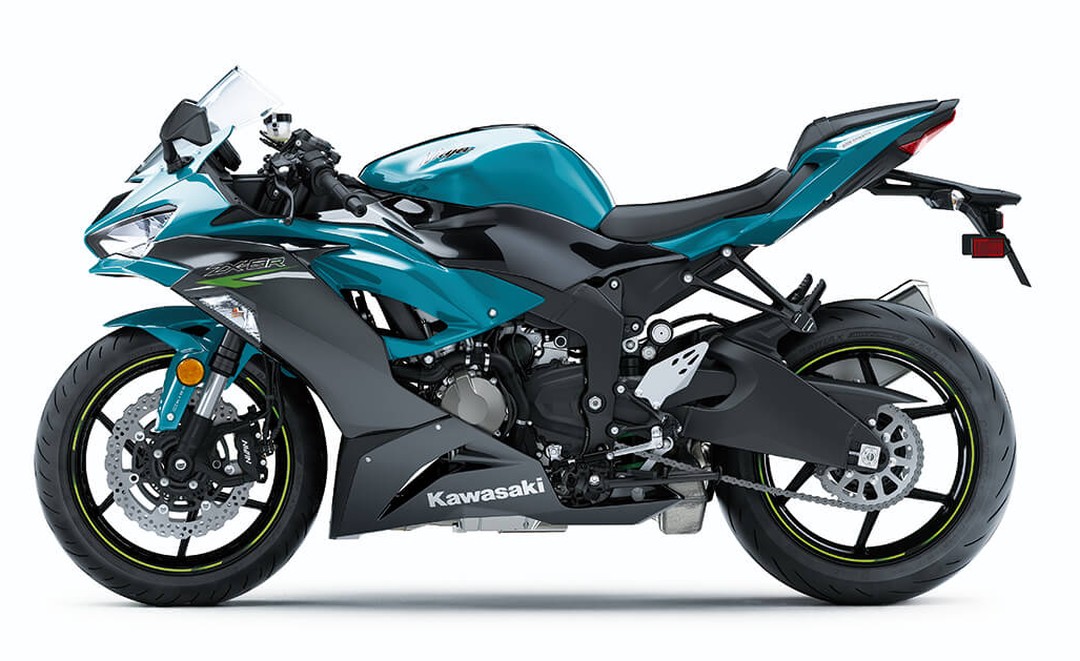 What it has going for it: Nimble, changes direction quickly and smoothly, has a unique ABS braking system.
What might turn you off: This bike was built for speed, so don't expect a comfy, cushy ride.
Specs:
Engine: 636cc, 4-stroke, in-line four
Wet weight: 425.6 lbs.
Transmission: return shift 6-speed
Seat height: 32.7 inches
7. Yamaha YZF-R6
Back in the day, the R6 was the first 600cc 4 stroke to break the magical barrier of producing 100 hp.
The Yamaha YZF-R6 is a repeated winner of the world supersport circuit and currently the most ridden bike in the championship. In this sense, the R6 is the best 600cc motorcycle out there.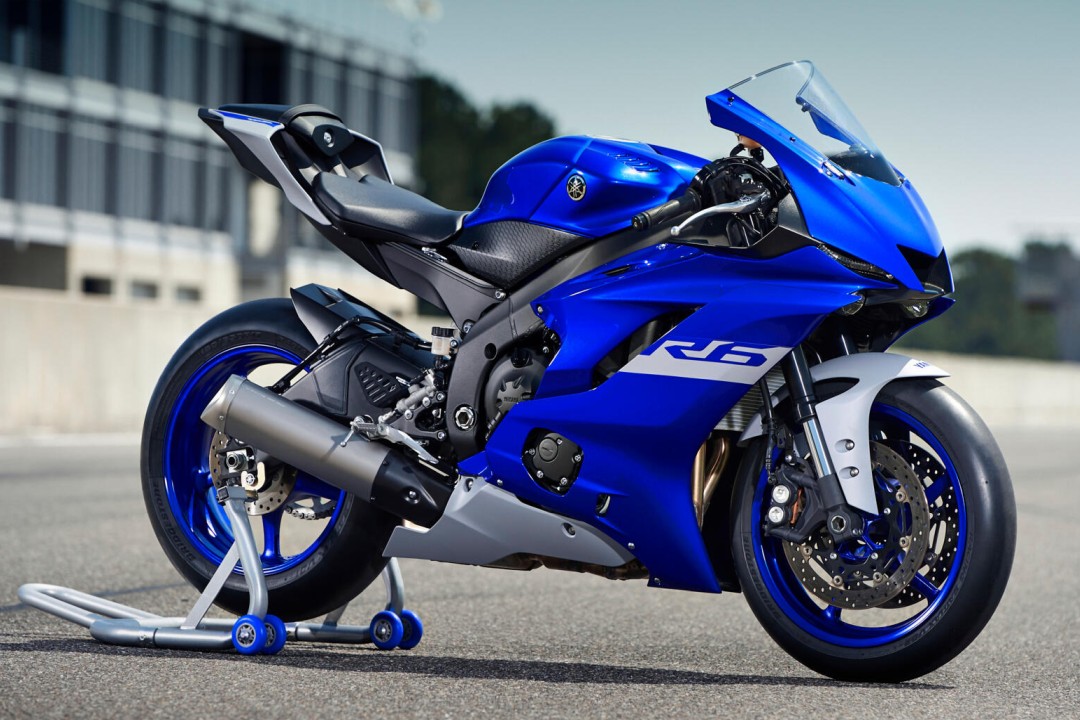 What it has going for it: It is fast, has traction control and a good braking system
What might turn you off: To meet the newest emission standards, the R6 had to lose some torque and peak power.
Specs:
Engine: 599cc, liquid-cooled DOHC in-line four
Wet weight: 419 lbs
Transmission: multi plate slipper clutch, 6-speed
Seat height: 33.5 inches
6. Suzuki GSX-R600 100th anniversary edition
To celebrate its 100 years of existence, Suzuki has created a range of limited-edition anniversary models. If you're after a 600cc motorcycle that has that extra little bit of special, this might be it.
Donned in the iconic blue and slate silver colour scheme, this anniversary edition is a wink to the past  with modern conveniences, such as Suzuki Drive Mode Selector.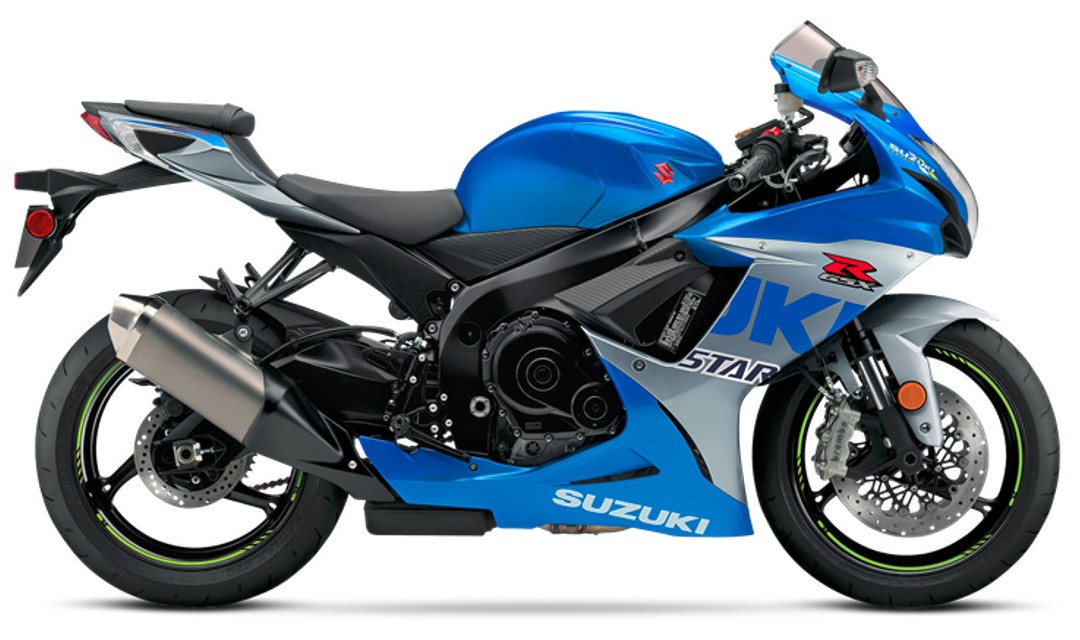 What it has going for it: This is a totally unique bike. There aren't many like it, and there never will be.
What might turn you off: Aside from the special edition part, the 2021 GSX-R600 isn't sold in many countries. So, getting spare parts may become a problem.
Specs:
Engine:599cc, liquid cooled DOHC, 4-cylinder
Wet weight: 412 lbs
Transmission: constant mesh, 6-speed
Seat height: 31.9 inches
5. MV Agusta F3 675
This one may be on par with the Gixxer above when it comes to being special. You can't just go out and buy one. Instead, you have to apply for one and hope the good people at MV Agusta select you to purchase one of the 400 unique bikes sold each year.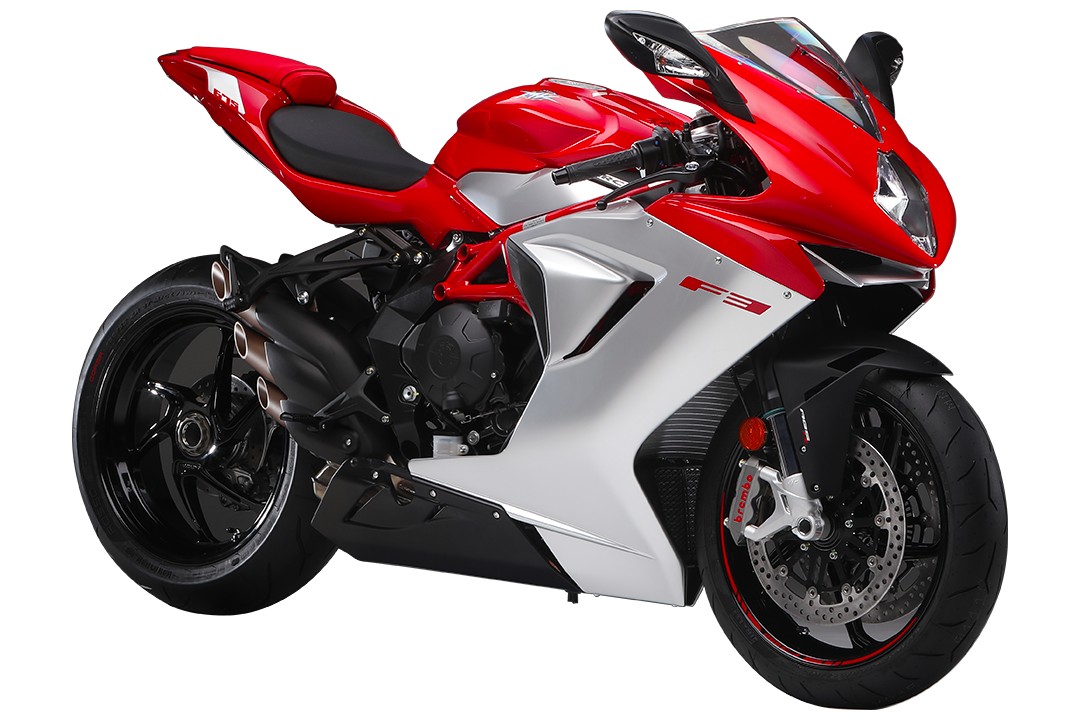 What it has going for it: Lighter and more powerful than its rivals
What might turn you off: Due to their limited number they are expensive to buy, insure, and to get parts for.
Specs:
Engine: 675, inline 3-cylinder
Wet weight: 381 lbs
Transmission: 6-speed
Seat height: 32.7 inches
Older Supersport Motorcycle Models
For those who don't want to fork out the considerable chunk of change for a brand new bike,  there is plenty of fun to be had on an older model. In addition, they can often be found for very reasonable prices. Here are some of the most notable older supersport motorcycles:
4. Suzuki GSX-R600 (2011-2016)
This is a bike for the purists. During the past decade, other manufacturers started slapping on the electronics. Suzuki, true to its spirit, kept it pretty simple and instead lost an impressive 20 lbs of weight from the previous model.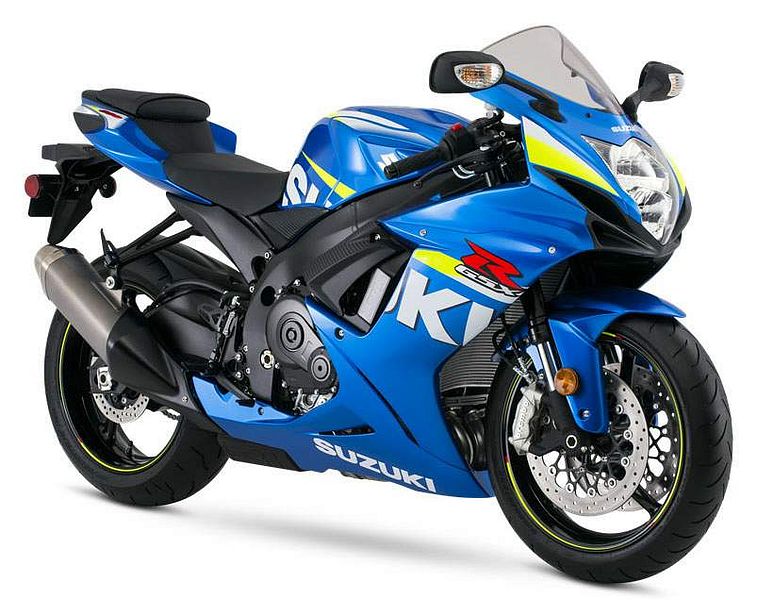 What it has going for it: The engine is claimed to produce 126 hp.
What might turn you off: The only electronics are the two power modes and an adjustable steering damper. Essentially, that means that there are no safety nets: it's all down to your riding skills.
Specs:
Engine: 599cc
Wet weight: 412 lbs
Transmission: constant mesh, 6-speed
Seat height: 31.9 inches
3. Yamaha YZF-R6 (2008-2009)
We mentioned before that the current R6 lost some of its peak power and torque to meet modern day emissions standards. So, let's go back to the good old days!
At 127 hp, this is the most powerful R6 ever produced. It also has a rare YCC-I Variable Length Intake.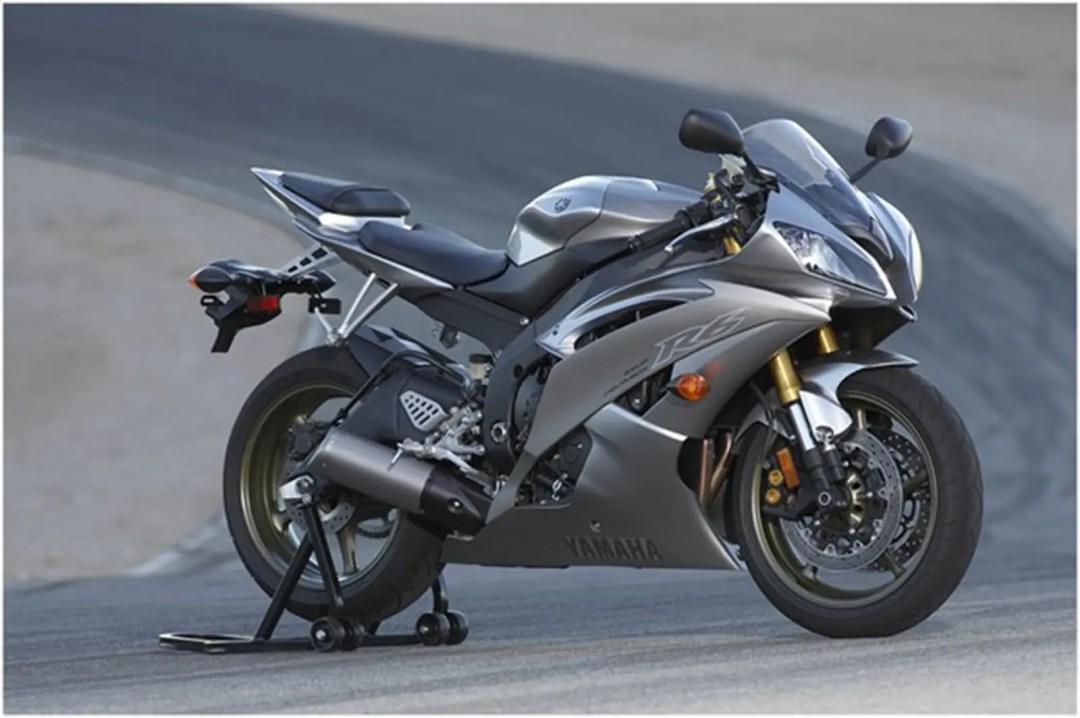 What it has going for it: The best power to weight ratio, 127 hp at a wet weight of 417 lbs. This might just be the best supersport bike available on a budget.
What might turn you off: This bike is more likely to physically throw you off then turn you off! It's 599cc of pure racing magic.
Specs:
Engine: 599cc
Wet weight: 417
Transmission: multi plate slipper clutch, 6-speed
Seat height: 33.5 inches
2. Triumph Daytona 675 (2013-2018)
The Triumph Daytona was first introduced in 2006 and has evolved over the years. This formidable 600cc motorcycle has seen success in racing and in the showrooms.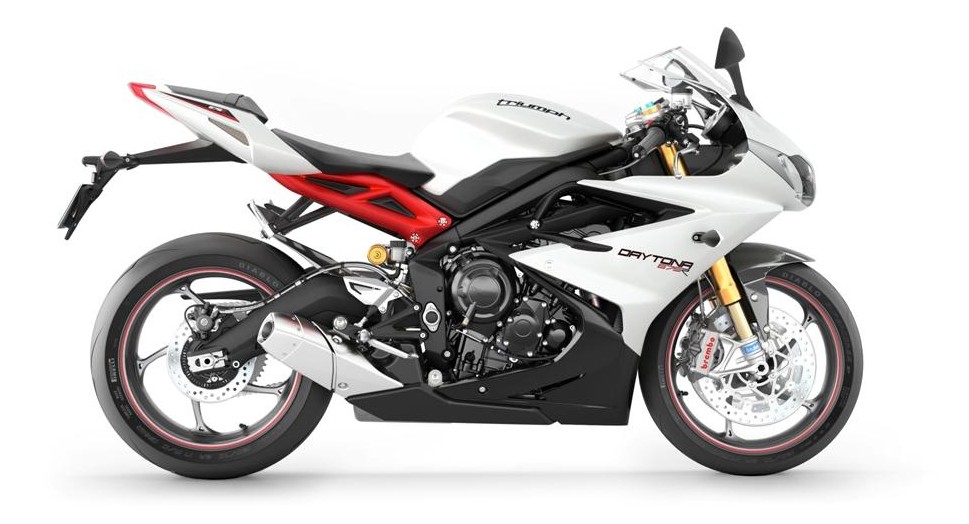 What it has going for it: It sports three cylinders which produce a beautiful sound.
What might turn you off: The Triumph is sometimes considered less reliable than its Japanese counterparts.
Specs:
Engine: 675cc, 3 cylinder
Wet weight: 405 lbs
Transmission: multi plate wet clutch, 6-speed
Seat height: 33 inches
1. Honda CBR600F4 (1999-2000)
Forget electronics, this classic is still carbureted! If you're keen to be the coureur and mechanic of your one-man weekend race team, this could be just the bike for you.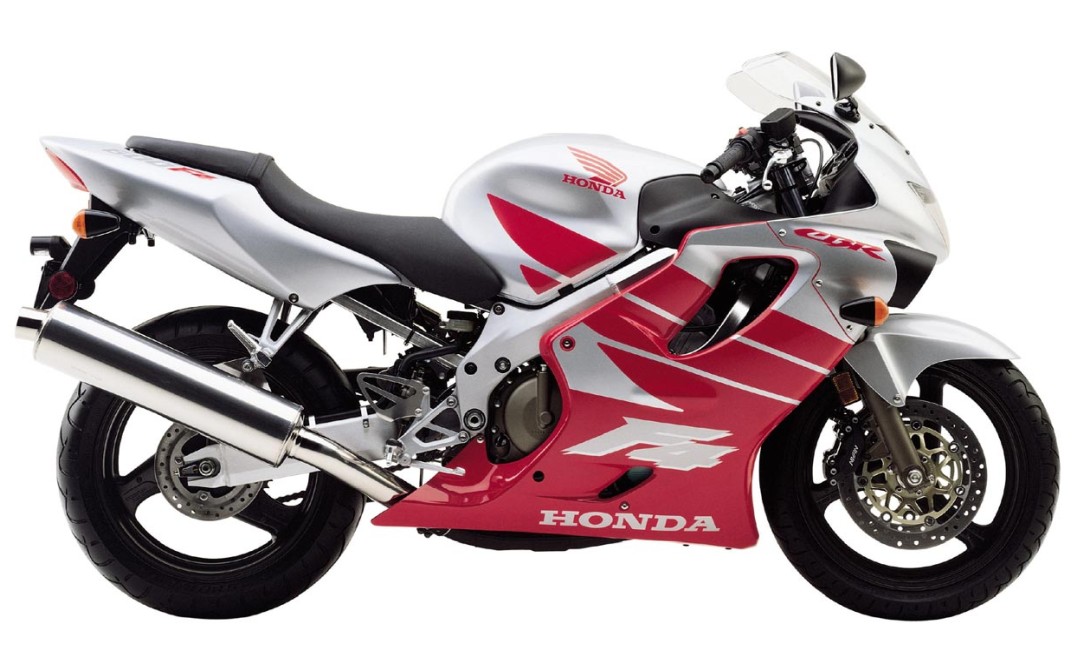 What it has going for it: Old doesn't mean weak: this beauty produces 94 hp and reaches speeds up to 155 mph.
What might turn you off: When you're buying second hand, you never know how the previous owner treated a bike. Supersports bikes of this age might have had a slide or two.
Specs:
Engine: 599cc
Wet weight: 370 lbs
Transmission: 6 speed
Seat height: 32 inches
After You Buy a 600cc Motorcycle
A supersports motorcycle requires a fair bit of TLC (tender loving care) in the garage department. If you're not sure where to start with this, check out this handy guide. Especially if you're planning to go fast, make sure you leave nothing to chance.
Given the amount of love you'll be putting into your machine, you want to make sure it never leaves you. Keep it safe, store it in a locked garage. Alternatively, if you have to leave it outside, chain it to something solid and protect it from nosy neighbours under a bike cover. More so, never let it escape your watching eye by adorning it with a GPS Motorcycle Tracker.
FAQ
Is a 600cc bike good for beginners?
A 600cc motorcycle can be a good starting point for beginner riders. Keep in mind that there are various kinds of 600cc motorcycles. If you're looking to get into speed, a supersports bike would be the way to go. When compared to a 600cc cruiser, a 600cc sports bike has about double the horsepower. So, go easy on the throttle at the start!
Is there a big difference between 600cc and 1000cc?
You might be asking, what are the differences between 1000cc and 600cc sports bikes. Apart from the obvious difference in engine capacity, there are a few things to consider. On average, 1000cc sports bikes have 70% more horsepower than their 600cc cousins. And they weigh only about 6% more. Therefore, the power to weight ratio tips the scales well in favour of the 1000cc machines.
However, you'll need to consider that there are few places you can unleash these exorbitant amounts of power without risking your license. That said, some suggest that 1000 cc bikes are better for day-to-day riding as they have more low-down power and require less gear shifting.
How fast, did you say?
When you're looking at supersports motorcycles, speed has to be one of your main reasons. So how fast are these 600cc bikes? All motorcycle brands have a 600cc motorcycle that will go over 125 mph. Yet, on average, the maximum speed of 600cc bikes is around 160 mph. And some 600cc sports bikes will propel you at a whopping 175 mph!
Now you know…
A 600cc sportbike can fulfil all your motorcycle racer dreams and more. There are plenty of makes and models to choose from, whether you're going for the newest bikes or their older counterparts. Go test ride some to find out which one suits you best. Because in the end, specs, pros, cons, and lists only matter so much… The best 600cc motorcycle will be the one in your garage!
Wondering how YOU can protect your bike?
Check out Monimoto smart trackers