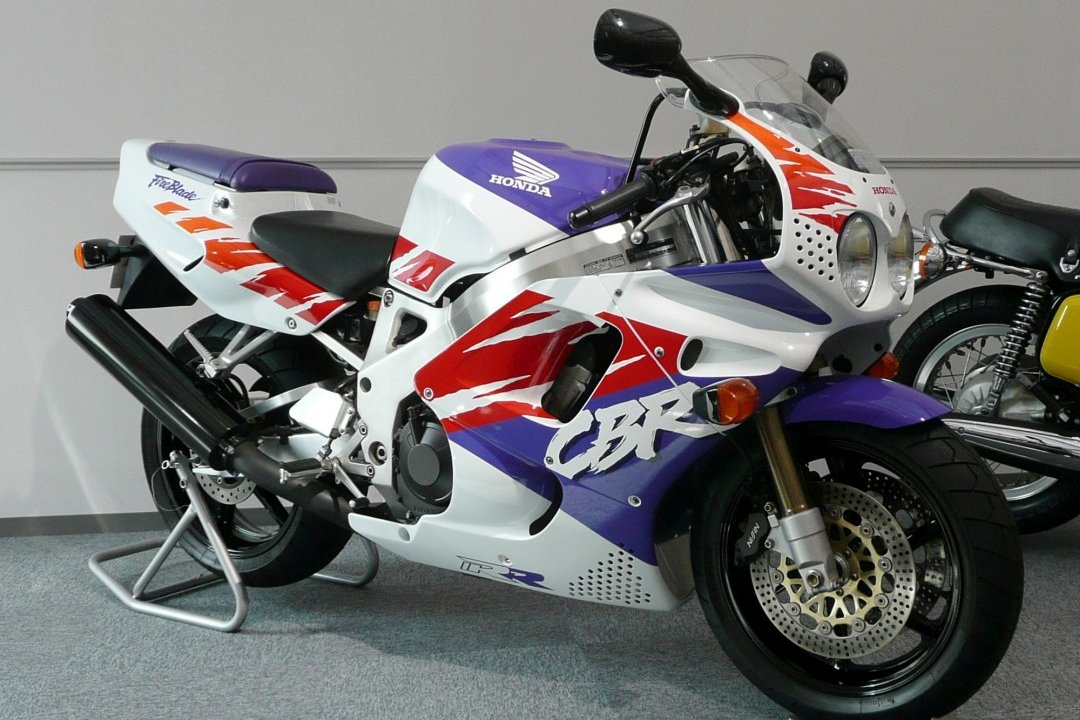 Japanese motorcycles rule the global market with an iron grip, and among the Japanese Big 4 manufacturers, many consider Honda the king. With excellent value, leading reliability, and respectable performance, their global presence is no surprise. In fact, this is part of what makes buying Honda bikes difficult. There are so many to choose from – both new and used!
What Are The Different Types of Honda Motorcycles?
Honda makes just about every type of motorcycle you can imagine, and it does most of them really well. From superbikes, nakeds and supermotards to cruisers, enduros, dirt bikes, scooters, and the magnificent Goldwing. Honda may or may not be the best manufacturer in any given class of motorcycle, but they're bound to have a strong option at the very least. As far as we can tell, however, they don't make sidecars.
Our 10 Best Picks
The depth and breadth of Honda's motorcycle lineup throughout its history makes this a very hard list to gather. Everyone's bound to have a Honda bike close to their heart that didn't make the list.
Our criteria for the list is this: we want to select the 10 Honda bike models that best explain why Honda is what it is today. If you want to understand how Honda got to the top, you need to understand the 10 motorcycles they built their foundations on.
1. Africa Twin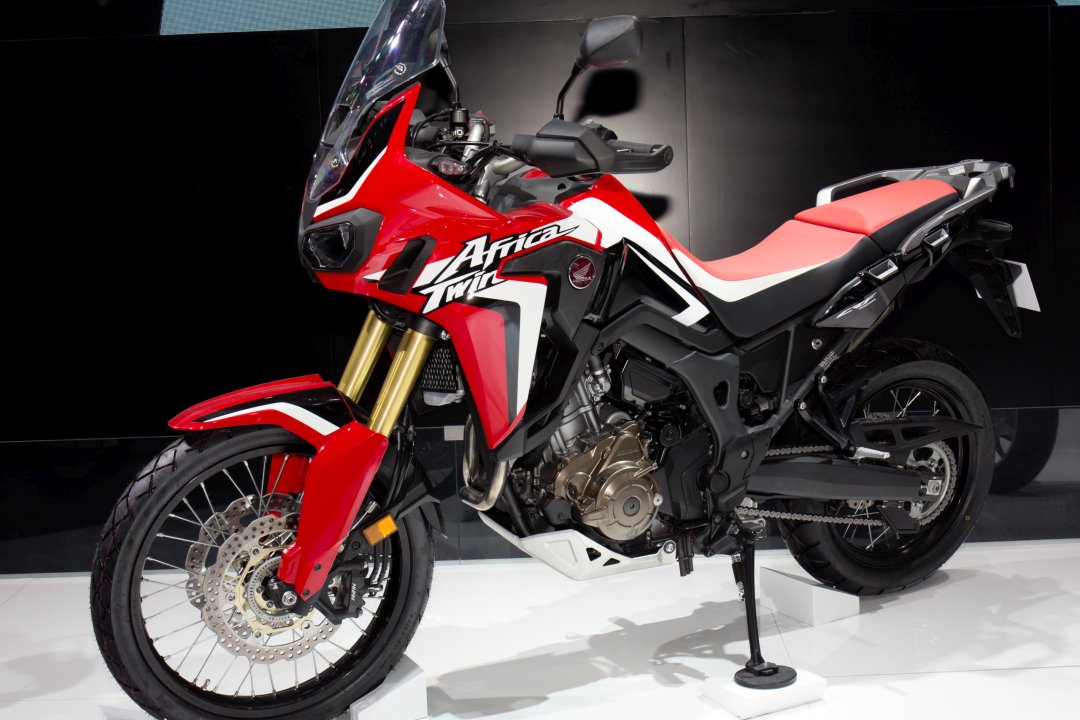 2021 CRF1100
Engine Type: Liquid-cooled Unicam® four-stroke parallel-twin, SOHC; four valves per cylinder
Displacement: 1,084cc
Bore x Stroke: 92 x 81.5 mm
Max Horsepower: 101 hp (73.7 kW) @ 7500 rpm
Max Torque: 104.4 Nm @ 6250 rpm
Wet weight: 501 kg
Since Honda began making the Africa Twin in 1988 (then the much more modest XRV650), this bike has earned a legendary status. And rightfully so – it's a bulletproof machine that has taken riders around the world and from top to bottom. 20-30-year-old Africa Twins (with displacements up to 750) still retain extraordinary value for their age. While its modern revival as the CRF1100 hasn't yet passed the test of time like its predecessor, initial reviews are ecstatic – the adventure king has returned.
2. Goldwing
2001 GLX 1800
Engine Type: Liquid-cooled opposed boxer, six cylinders, 2 valves per cylinder, SOHC
Displacement: 1832 cc
Bore x Stroke: 74 x 71 mm
Max Horsepower: 118 hp (86 kW) @ 5500 rpm
Max Torque: 167 Nm @ 4000 rpm
Wet weight: 421 kg
The Honda Goldwing is the undisputed king of long-distance touring motorcycles. A whale of a machine, this honda touring bike is a testament to Honda's engineering mastery.
The massive engines, ranging from 999 cc at the line's launch in 1975 to the modern 1,832 cc monstrosity, are designed to deliver smooth, effortless power at low rpms. This makes them extraordinarily long-lasting and comfortable to ride;
The bikes come packed with luxury features rivaling those of leading luxury automobile manufacturers. Heated grips, sound systems, wide seats, broad fairings, over 60l of cargo space, cruise control, self-cancelling turn signals, and REVERSE – on a motorcycle!
By mounting it low in the frame, the heavy engine serves to improve the bike's handling – important for a beast of this weight. Numerous engineering innovations also dampen vibrations and reduce engine wear to provide for a comfortable ride and astonishing service intervals.
3. The Super Blackbird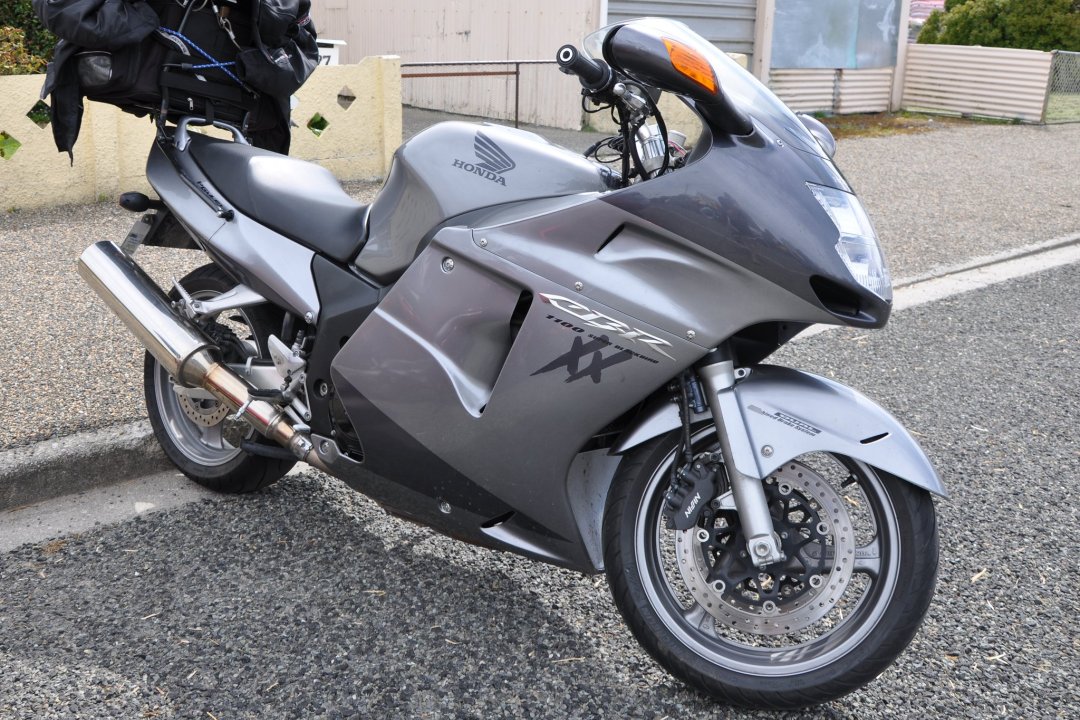 1998 CBR 1100 XX
Engine Type: Liquid-cooled four stroke, transverse four cylinder, 4 valves per cylinder, DOHC
Displacement: 1,137 cc
Bore x Stroke: 79 x 58 mm
Max Horsepower: 164 hp (112 kW) @ 10,000 rpm
Max Torque: 124 Nm @ 7,250 rpm
Wet weight: 254 kg
Alongside its interesting history, the Super Blackbird is also an excellent example of Honda sport bike engineering prowess. Here's why.
The Super Blackbird was developed to take the crown of fastest production motorcycle away from the Kawasaki Ninja ZX-11. When it was launched in 1996, it did just that, earning the Guiness World Record's distinction. It held the crown for two years before losing to the Suzuki Hayabusa, but even so, the Super Blackbird remains an impressive feat of engineering to this day.
It was often the case that motorcycles engineered for top speed would have reliability issues – the idea being that sacrifices had to be made for speed. But it seems like nobody told Honda this, because they made a former world-record-holding speed machine that is appreciated to this day as a highly reliable sport tourer or even commuter bike. A reliable Honda sport bike that you can commute and travel on while also making a respectable showing on track days? Sign me up!
4. CBR 900 Fireblade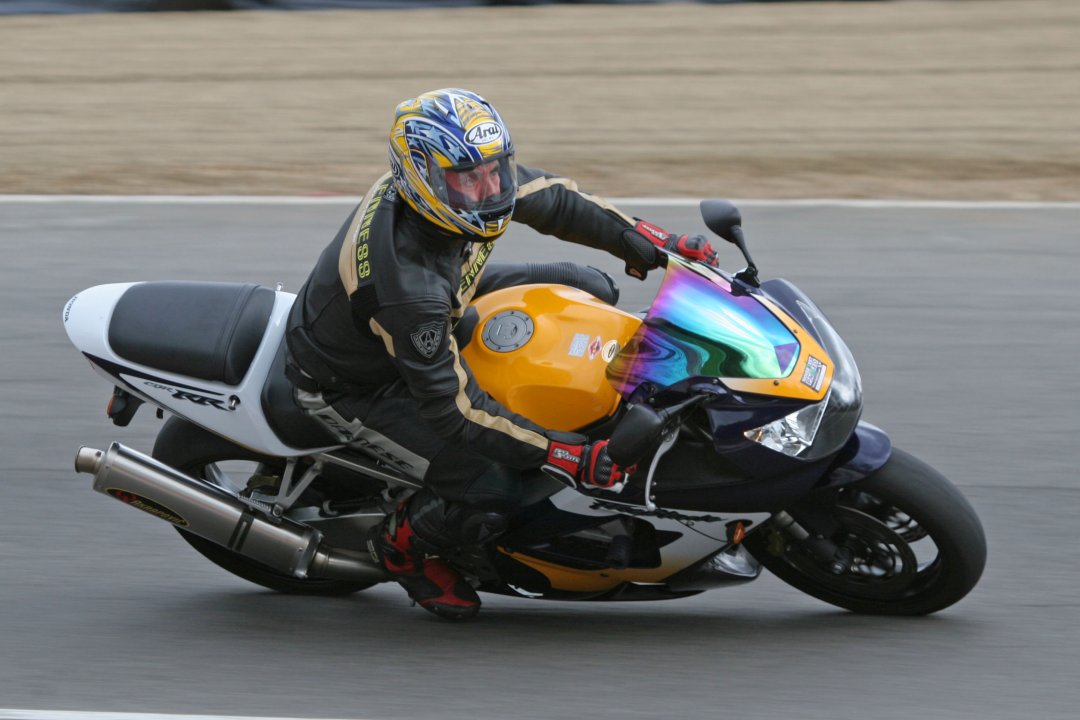 1997 CBR 900 RR
Engine Type: Liquid-cooled, four-stroke, four-cylinder, 4 valves per cylinder, DOHC
Displacement: 919 cc
Bore x Stroke: 71 x 58 mm
Max Horsepower: 130 hp (96.9 kW) @ 10,500 rpm
Max Torque: 92 Nm @ 10,000 rpm
Wet weight: 204 kg
Hondas are known first and foremost for their reliability, which may lead some to assume that this is all they do well. This is not the case. One of the best examples of their performance engineering prowess is the CBR 900 RR, the "Fireblade". Designed by legendary Honda engineer and test rider Tadao Baba, this bike revolutionized sport bike design.
Before the Fireblade, sport bikes were fast but also heavy – manufacturers used heavy frames and longer wheelbases to provide stability. With numerous engineering tweaks, the Fireblade put a 900 cc engine in a CBR750 frame while shaving tens of kilograms off of the weight. This was all part of what Tadao Baba called "Total Control" – the idea that it wasn't enough for sport bikes to be just fast, they had to be nimble in the corners as well.
It worked. The Fireblade was only 1.8 kg heavier than the CBR 600 and 34 kg lighter than the next-lightest liter bike – the Yamaha FZR1000.
5. CRF 450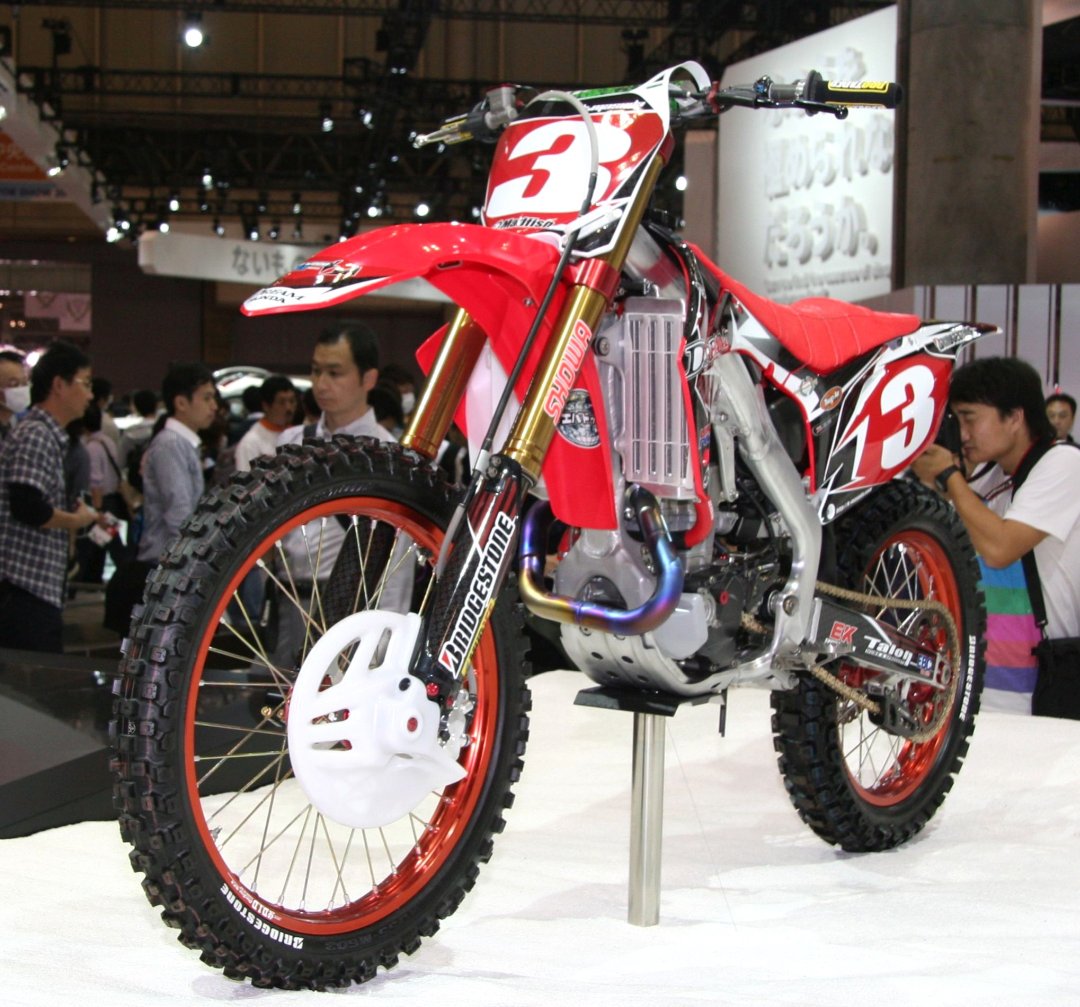 2015 CRF 450 X
Engine Type: Liquid-cooled, four stroke, single cylinder, four valves, DOHC
Displacement: 449 cc
Bore x Stroke: 96 x 62 mm
Max Horsepower: 44.8 hp (33 kW) @ 7500 rpm
Max Torque: 43 Nm @ 7000 rpm
Wet weight: 122 kg
This small Honda bike isn't the only line of performance off road bikes Honda offers, but it is probably the most decorated. In addition to dominating the Baja 1000 now and in the past, a CRF 450 Rally broke KTM's long win streak at the 2021 Dakar Rally as well. The line has included everything from 149 cc to 450 cc models, which are probably the most iconic members of the family. In addition to race-winning performance, the bikes also boast the type of reliability (relative to their class as performance offroad machines) that Honda is known for.
6. Super Cub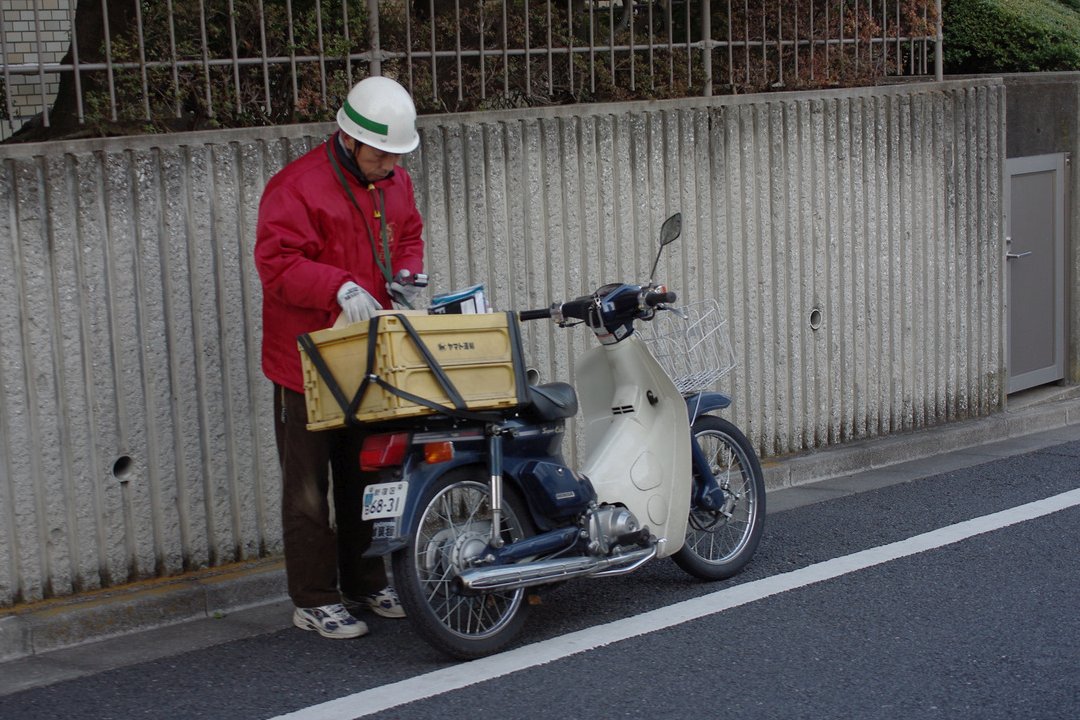 2020 Super Cub 125
Engine Type: Air-cooled, four stroke, single cylinder, 2 valves, SOHC
Displacement: 124.9 cc
Bore x Stroke: 52.4 x 57.9 mm
Max Horsepower: 9.2 hp ( 6.9 kW) @ 7,000 rpm
Max Torque: 11 Nm @ 5,250 rpm
Wet weight: 109 kg
This might be the most important Honda motorcycle on this list, even if many of us would rather call it a scooter. The Super Cub has the distinction of being the single most-produced motor vehicle ever made. This bike was first launched in 1957, and in 2017, Honda celebrated the 100 million milestone. That's right, 100 million Super Cubs. It's not hard to see why – the charming design, low price point, and Honda reliability make it a very practical bike, especially in Asian countries where scooters are popular. But what makes this such a historically important bike?
Honda's legendary marketing slogan – "You meet the nicest people on a Honda" – was key to entering the US market in the 1950s and 60s, and the Super Cub was a key part of making that slogan work. The plan was to open motorcycles up to a broader audience by distancing them from the biker counter-culture they'd become associated with. This Honda scooter's simple practicality made it perfect for a new generation of polite daily riders.
The Super Cub was pivotal in Honda's dominating entry into the US and was part of a successful push to make bikes accessible to broader audiences around the world.
7. CB 750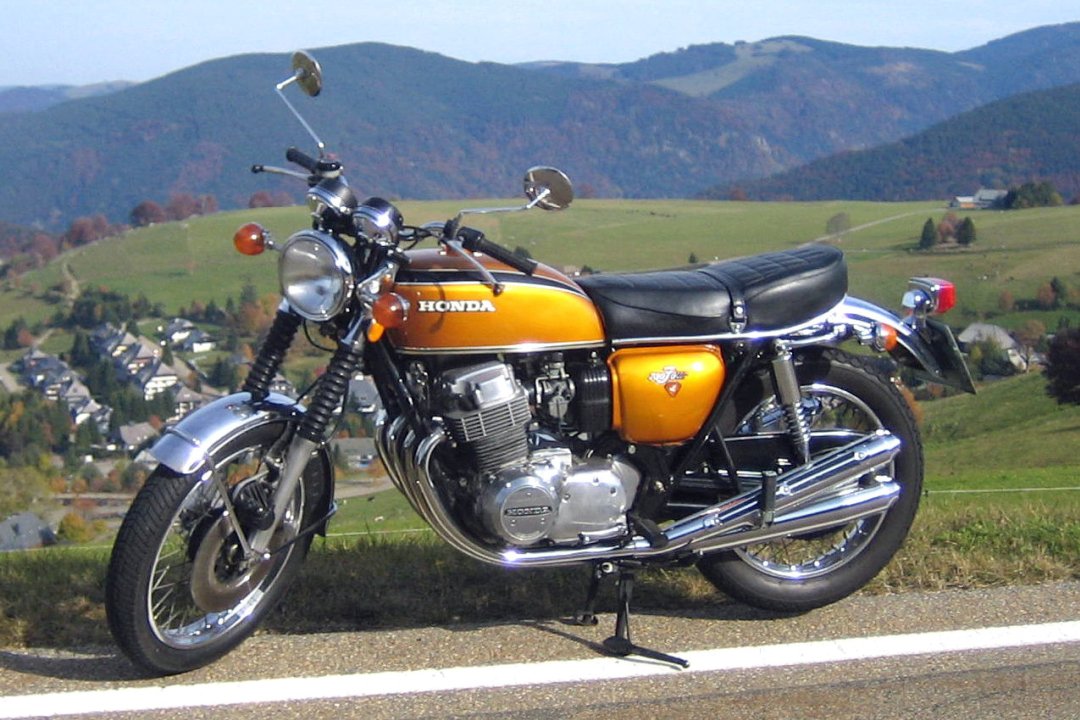 1972 CB 750
Engine Type: Air-cooled, four stroke, transverse four cylinder, 2 valves per cylinder, SOHC
Displacement: 736 cc
Bore x Stroke: 61 x 63 mm
Max Horsepower: 50 hp (67 kW) @ 8,000 rpm
Max Torque: 60 Nm @ 7,000 rpm
Wet weight: 226 kg
Today, the CB 750 might pass as a beefy cafe racer, but in 1972, it did no less than coin the term "superbike". At the time, it was considered a marvel of engineering and was among the fastest production bikes available. One of its greatest features was the inclusion of front disk brakes – we have a lot to thank it for!
If hunting down vintage cafes isn't your thing – the CB is one of Honda's largest and longest-running motorcycle lines. It encompasses everything from vintage universal motorcycles to modern Honda street bikes. Current models range from the CB 300 to the CB 1000.
8. VFR750R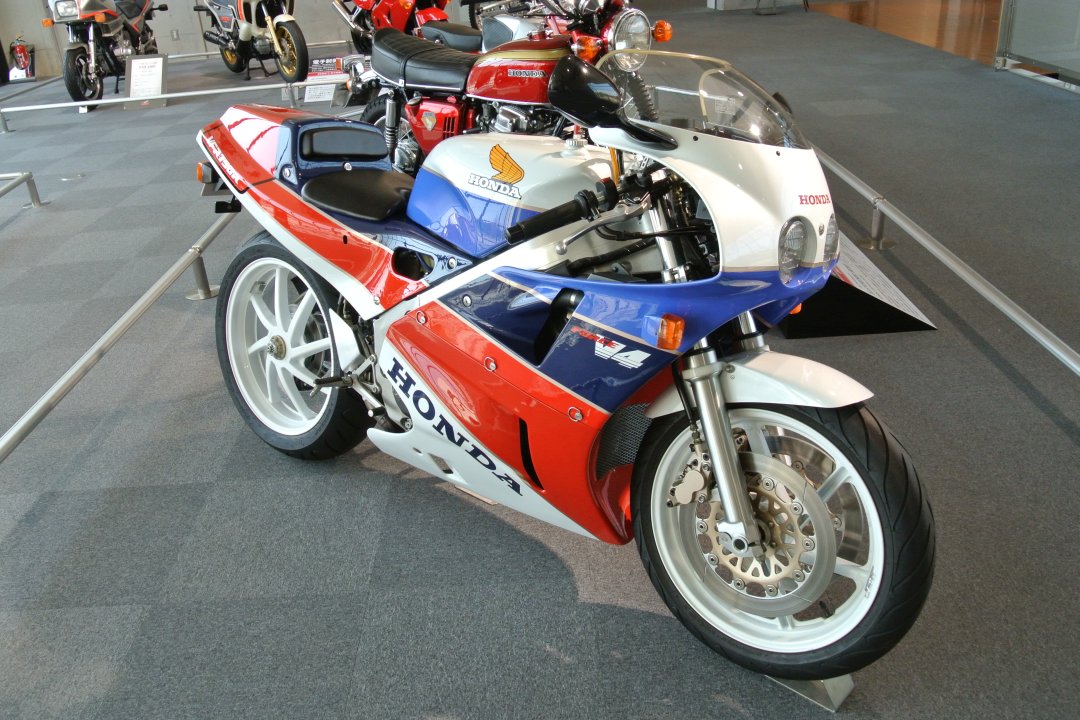 1990 VFR750R RC30
Engine Type:Liquid-cooled, four stroke, V-4 cylinder, 4 valves per cylinder, DOHC
Displacement: 748 cc
Bore x Stroke: 70 x 48.6 mm
Max Horsepower: 102 hp (74 kW) @ 9,500 rpm
Max Torque: 76.5 Nm @ 8,500 rpm
Wet weight: 236 kg
Honda is great at many things, but where they truly lead the pack is reliability. For this reason, some detractors like to say that Honda motorcycles are a performance snoozefest. The Honda VFR750R is a good counter-example, if Honda's modern performance offerings aren't enough.
The VFR750R was Honda's first homologated superbike. This meant that the model being sold to consumers was also the model that was being registered for a race – in this case, the World Superbike Championship.
Even when it was launched in 1987, it wasn't the most powerful bike. However, it offered an excellent balance of power and weight, making it a serious contender with multiple titles.
9. Honda Rebel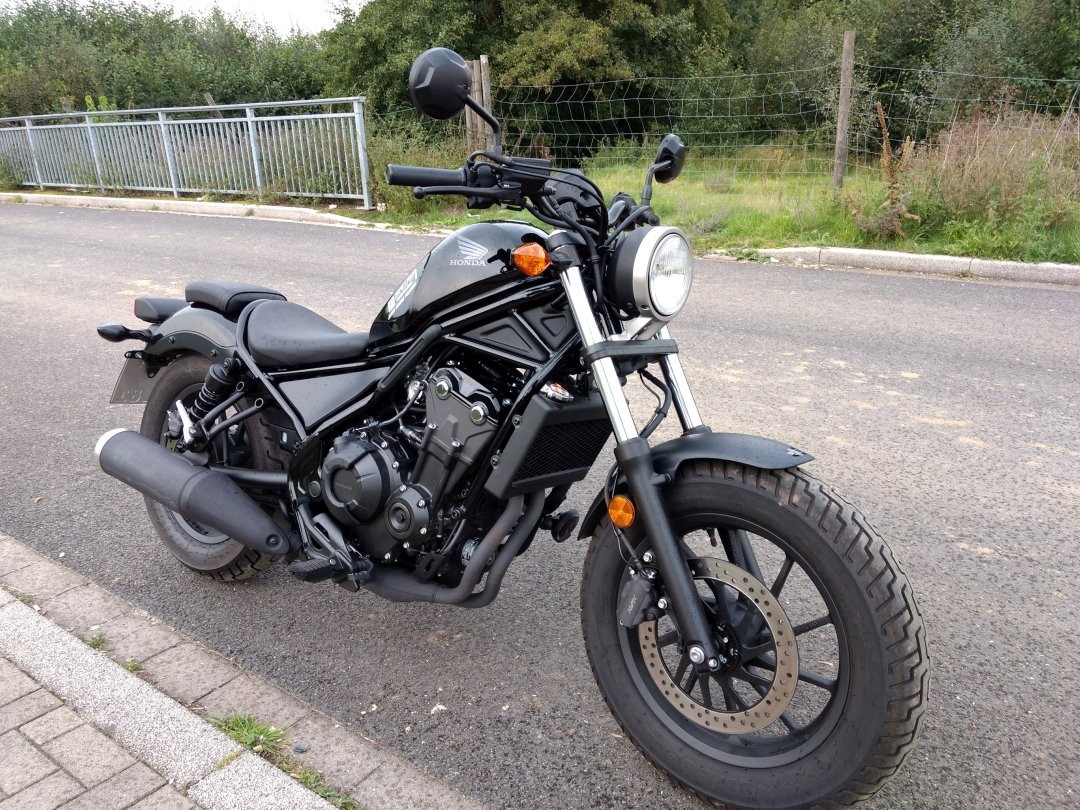 2021 Honda Rebel
Engine Type:Liquid-cooled, four stroke, parallel twin cylinder, 4 valves per cylinder, DOHC
Displacement: 471 cc
Bore x Stroke: 67 x 66.8 mm
Max Horsepower: 46.9 hp ( 34.3kW) @ 8,500 rpm
Max Torque: 43 Nm @ 7,000 rpm
Wet weight: 185 kg
Honda has a broad selection of cruisers and even choppers across the globe, but it's the modest 500 cc rebel that has garnered the most positive press. It's more than just a reliable, ergonomic and fun-to-ride cruiser. It's very accessible and was designed with customization in mind, making it a well-engineered machine with features that shine both on the road and in the garage.
10. NR 750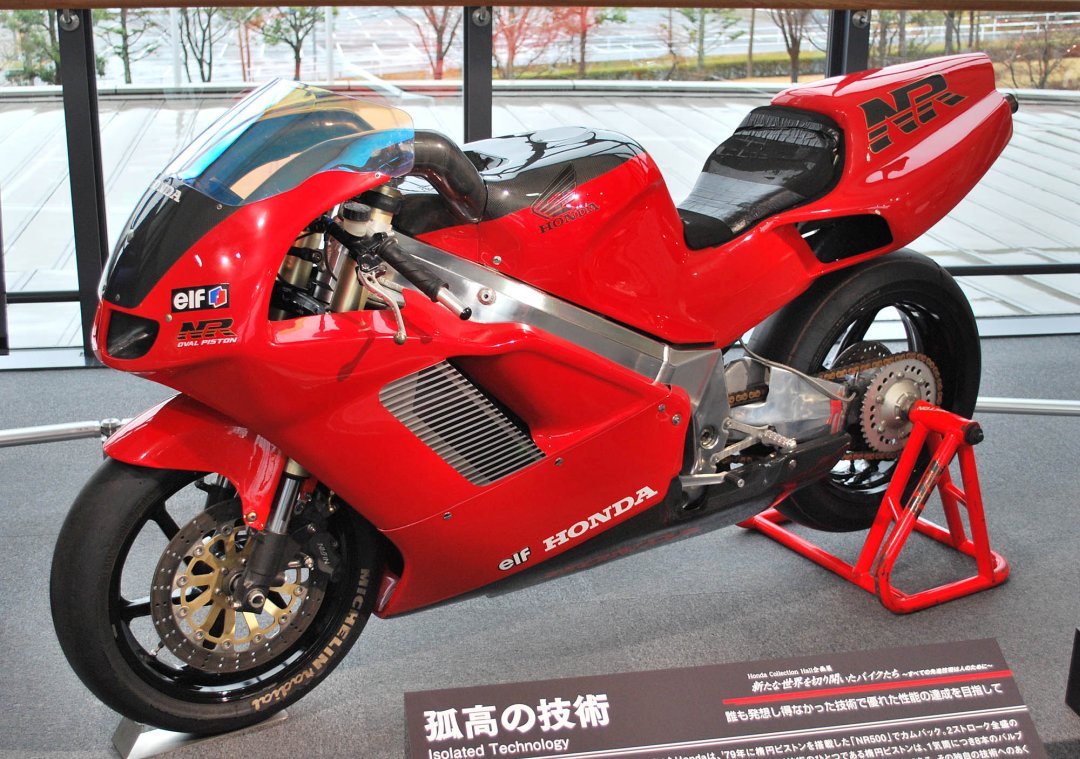 1992 NR 750
Engine Type: Liquid-cooled, 90 degree V-4 four-cylinder, oval cylinder, 8 valves per cylinder, DOHC
Displacement: 747.7 cc
Bore x Stroke: 101.2 x 50.6 x 42 mm
Max Horsepower: 125 hp (92 kW) @ 14,000 rpm
Max Torque: 66 Nm @ 11,000 rpm
Wet weight: 244 kg
You'd be forgiven for thinking we made a mistake on the spec sheet for the NR 750. Oval cylinder? 8 valves per cylinder? Three numbers to describe the bore? It's all accurate – that's just what happens when Honda wants to flex its engineering muscles.
Even by today's standards, the engine is a unique feat of engineering, and back then, it was absolutely space-age. Cramming oval pistons and such a large number of valves into a relatively small engine made it very complex, and it also featured carbon fiber and fiberglass fairings. All of this made it quite expensive. Only 700 were ever made, making the bike a commercial failure. However, the engineering innovations required to produce it impacted and inspired other models and manufacturers as well, making it a historically significant achievement.
How Much Is a Honda Motorcycle?
Because of the diversity of Honda's lineup, prices can vary enormously. The base MSRP for a 2021 CBR1000RR-R Fireblade – their most expensive model – is $28,500 while their cheapest model – the Metropolitan scooter – has an MSRP of just $2,499 (but you can go even lower with the youth-oriented CRF50F at $1,649). Generally, Honda bikes are quite affordable, but they aren't the very cheapest bikes available in the affordable class. They are certainly less expensive than premium brands like BMW or Ducati.
If you're looking for used bikes, then pricing is even more complicated. Once you know which model or at least what type of bike you're looking for, do a deep dive and you'll find that each one has certain years that are considered better than others. Some used Honda motorcycles, like the Goldwing and the Africa Twin, seem to keep their value almost indefinitely. However, there are two things that used Hondas have going for them:
Their reliability means that the used market is robust and that whatever you do find is likely to run well;
Their reliability means that most models devalue slowly and can easily be resold later – sometimes for more than you bought them for.
What Are Honda Motorcycle Dealerships?
There are plenty of Honda dealerships across the US, but the company naturally prioritizes Powerhouse dealerships – those that carry only Honda products. Southern Powersports, located in Tennessee, claims to be the largest Honda dealer in the country and to serve most of the East coast. The West coast is an iconic region for both touring and off-road riding, and some of the largest dealerships out there are Western Honda and Huntington Beach Honda.
Buying a Used Honda Motorcycle
Because of their reliability, Hondas are one of the best bikes to buy used. Each model and year will have different problems to look out for, but here are some general tips:
How was the bike treated? Because of their bulletproof reputation, some people don't treat their Hondas very well. If the previous owner hasn't kept up with their service intervals, be extra cautious. A Honda that's been abused can have plenty of hidden problems;
Research your chosen model: Many Honda models have loyal followings and online communities where owners share tips on buying and caring for their bikes. Use this to your advantage – seek these communities out and ask them what to look out for when buying your specific model. You'll get plenty of tips built on years of experience.
Don't sweat the replaceable parts: Hondas last a long time, so it's not unusual for a used bike to need a new chain, sprockets, plugs, tires, or other commonly replaced parts. The added expense is unwelcome, but it's no reason to refrain from buying a used bike if the cost is excessive. Focus on identifying expensive issues in hard-to-replace parts. Check the frame and engine for cracks and rust, and focus on determining whether the engine runs well.
Check in with your local Honda dealership, as they may offer certified pre-owned bikes. Otherwise, any local used marketplace is a good place to search – just make sure you've done your research and know how to properly inspect your next Honda bike.
Buying a Custom Honda Motorcycle
If you want a new custom Honda, you've got options. Their website offers a Build tool. For some motorcycles, all it does is give you a year and a color to choose from. However, some models have a lot of customization options – especially bikes like the Rebel, the larger-cc CB models, and the Goldwing. The rebel in particular was designed as a customization platform, so this is no surprise.
If you're looking for a used bike, you'll have the same problem – paralysis of choice. There are tons of Hondas out there through the decades, so do your research and narrow it down to a manageable set of models. CBs and older Goldwings are popular for cafe racer and scrambler conversions, while the Rebel and other discontinued cruiser models are still great platforms for custom bobbers, cruisers and choppers. The best thing about buying a custom Honda is knowing that below all the cosmetic changes, you can still expect that legendary Honda reliability.
Tips For Maintaining Your Honda Bike
If you own or plan to buy a Honda bike, here are some tips for taking care of your bike:
Regular maintenance: Even a Honda will break down if you abuse it. Regular maintenance and care will bring out the best in your Honda and ensure that it lasts as long as it's supposed to. There are exceptions, but most Honda bikes make the more frequent maintenance tasks easy. Get a service manual, learn the service intervals, and learn how to perform the part replacements.
Security: In some areas, Hondas are hot items for thieves. Think about it from the thief's perspective: with so many used Hondas out there, you can probably sell the whole bike as parts and never have to deal with trying to sell a stolen bike. To combat this issue, invest in motorcycle security. We recommend always having one dumb device – like a strong chain lock or disk lock – and one smart device – like the Monimoto motorcycle alarm. Here are some more motorcycle security tips.
Keep it clean: Not everyone keeps their bikes clean, and that's a problem. Even if you're riding an offroad bike, hygiene is important. Dust and sand can wear down bearings, chains, sprockets and other moving parts. Water can cause rust. On plastics, water and dust can make them wear down, fade, or crack faster. It's not just about looks!
FAQ
Q: Why did Honda stop making cruisers?
A: They didn't, but we understand why it might look that way. Cruisers are becoming less popular, so Honda and many other brands have downsized their cruiser offerings accordingly. For manufacturers, it doesn't make sense to maintain a wide array of models if they are becoming less popular. A number of popular Honda cruisers over the years have been discontinued, but they still offer several, including the Rebel, the Fury, and two different Shadow models. However, they may not be available at all locations, which may reinforce the perception that they've been discontinued.
Q: Where are Honda motorbikes made?
A: That depends on where they're sold. Honda has been a huge multinational corporation for a while now, so they've had a global manufacturing and assembly network for decades. Generally, most key component manufacturing for their flagship models happens in Japan, and further assembly occurs in other plants around the world. However, there are exceptions. Historically, most motorcycles will have been made in Japan or the US.
The 11th digit of your motorcycle's VIN will indicate the factory it was made in. Here's a handy guide to Honda's global factories.
Q: What is Honda's best selling motorcycle?
A: Their best-selling motorcycle without a doubt is the Super Cub. Not only is it their best-selling motorcycle, it is also the best-selling motor vehicle ever bar none (over 100 million units sold).
Wondering how YOU can protect your bike?
Check out Monimoto smart trackers