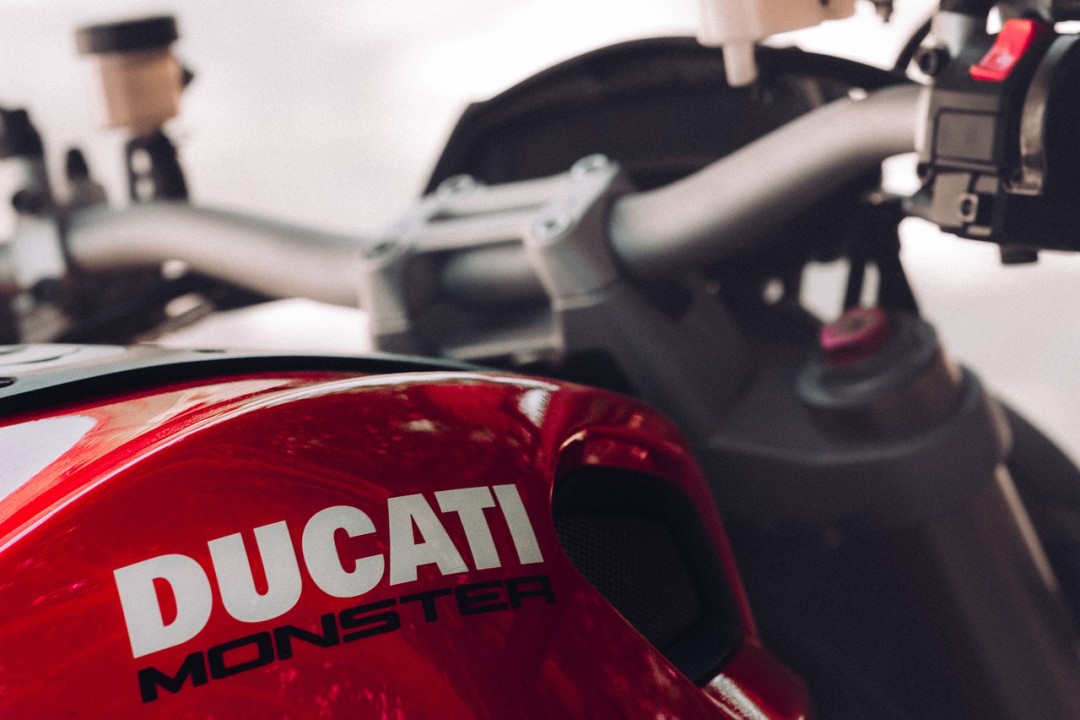 Imagine roaring through the curves in Italian vineyard country astride a cherry-red liter sports bike – there's no question that Italian motorcycles have a unique style and legacy. But if you had to choose just one, what would the best Italian motorcycle be?
It's a tougher question than it looks. Is the best bike one that can climb the Alps or one that will make you pucker as you race along the Mediterranean coastline? There's no doubt that Italian manufacturers have made excellent bikes of every type, but it's also clear that they have "a type." The market definitely gravitates towards fast and sporty road bikes, but it also has a rich history of race-inspired innovation, so those are the types of bikes we'll focus on. Here are, in no particular order, some of the best Italian motorcycles from the best Italian manufacturers.
Our best Italian motorcycle picks
The Moto Guzzi Otto V8
V8 "Otto" 1955
Engine Type: Liquid-cooled, V8, 4-stroke, DOHC, 8 carburettors
Displacement: 499cc
Bore x Stroke: 44 x 41 mm
Max Horsepower: 78 hp (58 kW) @ 12,000 rpm
Max Torque: (not provided)
Dry weight: 148 kg (wet weight not provided)
With a historic manufacturer like Moto Guzzi, it's hard not to reach back into the past to select some of their best bikes. The Otto V8 is one of the most distinctive symbols of Moto Guzzi's impact on the history of motorcycle engineering.
The specs might not mean much now, but in 1955, the Otto V8 – a racing motorcycle – was lightyears ahead of the competition. The 8-cylinder 500cc engine produced up to 78hp and could achieve speeds of up to 280kmh. It would be another twenty years before that speed would be achieved again By a MotoGP race bike. In fact, it was so much faster than other bikes that available tire and suspension technologies couldn't keep up with the Otto's powerful engine, making it quite an unsafe motorcycle to ride.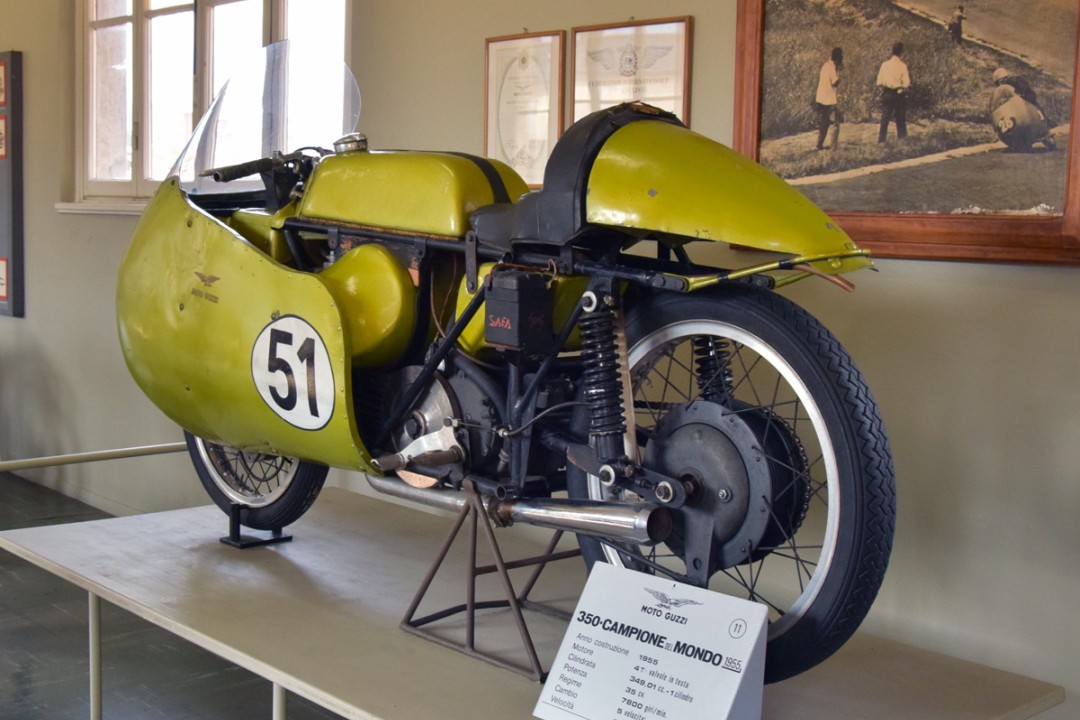 The Ducati Desmosedici RR
Desmosedici RR 2006
Engine Type: Liquid-cooled, L-four-cylinder, 4-stroke, 4vpc, DOHC, desmodromic
Displacement: 989cc
Bore x Stroke: 86 x 42.56 mm
Max Horsepower: 197.3 hp (126.6 kW) @ 13,800 rpm
Max Torque: 116 Nm @ 10,500 rpm
Wet weight: 193 kg
The Desmosedici RR (that stands for Race Replica) was blindingly fast for when it was released in 2004, but there are faster bikes out there today, including elsewhere in this post. But this bike says so much about Ducati that it cannot be ignored.
Exclusive: These retailed for more than $70,000 USD when they came out and only 1,500 were ever made. Good luck tracking one down today!
Faithful replica: The Desmosedici RR was created as a faithful replica of the Ducati MotoGP race team's competition machine. They did everything possible to maintain the same performance while ensuring that the bike remained street legal, and that's no easy task when you're talking about world-class competitive race bikes.
Engineering marvel: This bike has more than just the desmodromic motor valves that Ducati is so proud of. In their quest to create a performance replica, Ducati developed innovative and cutting-edge technologies and used custom-designed premium parts.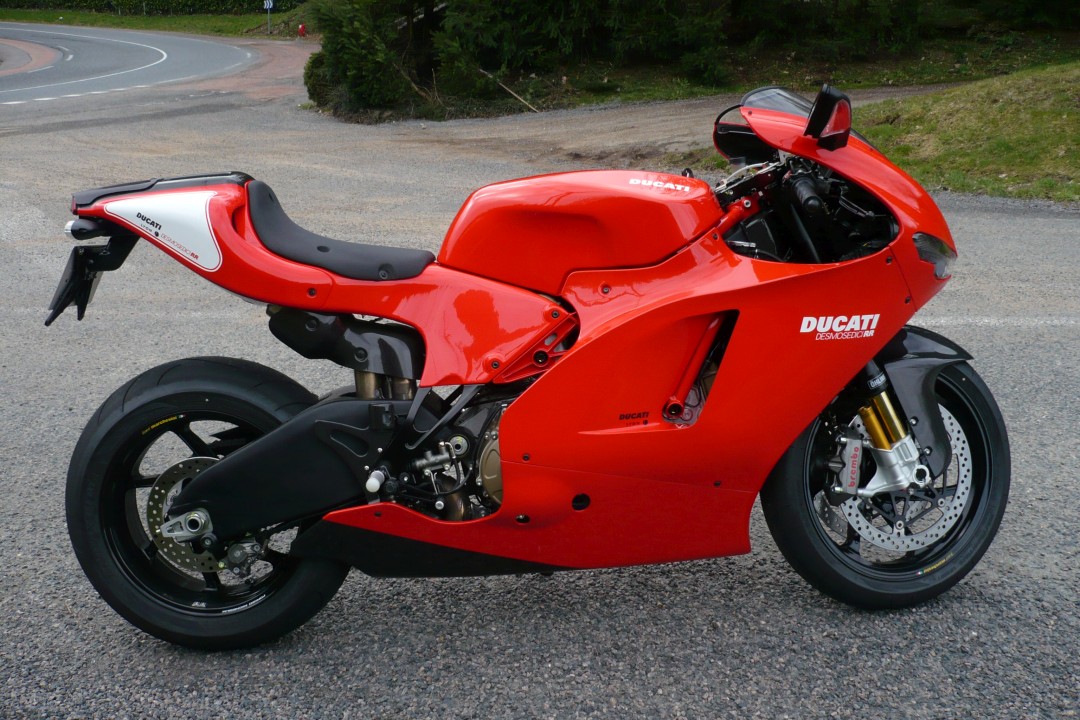 The MV Agusta F4
F4 Claudio Special Edition 2019
Engine Type: Oil- and liquid-cooled, V4, 4-stroke, 4 vpc, DOHC
Displacement: 998cc
Bore x Stroke: 79 x 50.9 mm
Max Horsepower: 205 hp (151 kW) @ 13,450 rpm
Max Torque: 115 nm @ 9,300 rpm
Dry weight: 183 kg (wet weight not provided)
Many Italian motorcycle manufacturers never survived the onslaught of the Japanese Big 4, and MV Agusta struggled as well. Some time after it was acquired by Cagiva, it was the F4 that heralded the brand's rebirth.
This popular four-cylinder sports bike was designed by superstar Italian motorcycle designer Massimo Tamburini, who has also worked on bikes for Ducati and others. The motor was inspired by Ferrari's Formula One program, whose engineers were involved in some of the initial planning stages for this motorcycle. These illustrious origins brought this model great success until its discontinuation in 2018 with a swansong model, the signature F4 Claudio. Fortunately, the current CEO has hinted that the fan-favorite line may return soon.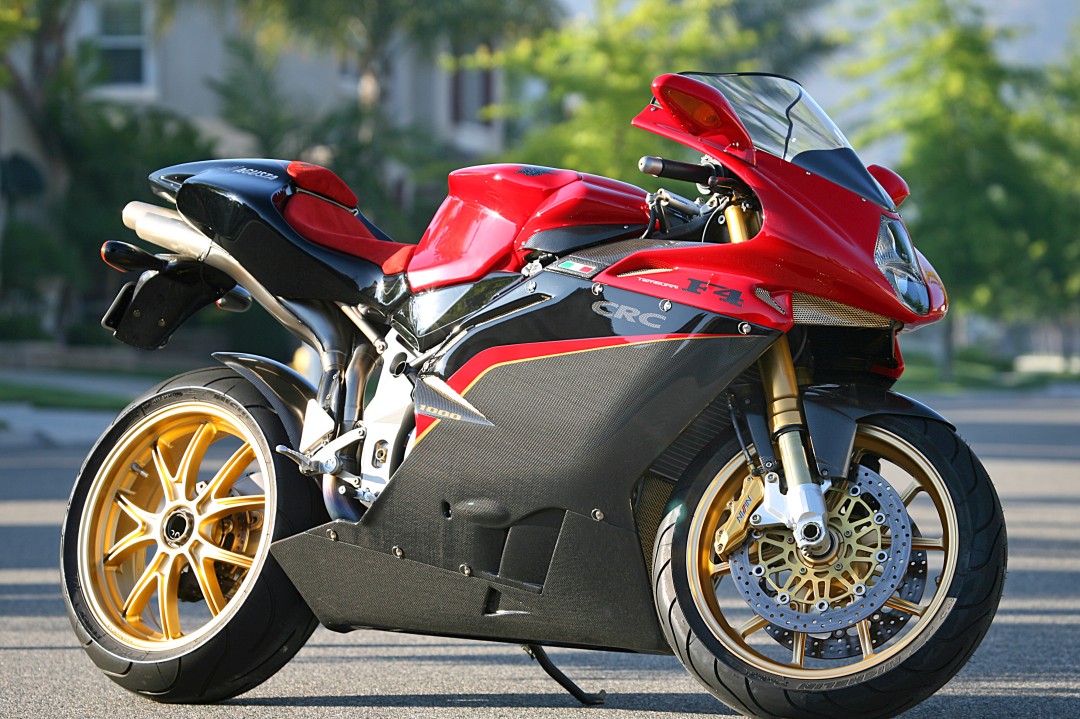 The Aprilia RSV4
RSV4 1100 2021
Engine Type: Liquid-cooled, V4 cylinder, 4-stroke, DOHC, 4 vpc
Displacement: 1,099cc
Bore x Stroke: 81 x 53.32 mm
Max Horsepower: 217 hp (159.5 kW) @ 13,000 rpm
Max Torque: 125 Nm @ 10,500 rpm
Wet weight: 202 kg
Uncompromisingly fast and powerful, the RSV4 is the latest and greatest of Aprilia's storied RSV superbike lineage. Though launched relatively recently – in 2009 – it quickly became Aprilia's flagship model. Maybe that's because it was their first V4 engine, or maybe that's because of the solid success it has enjoyed on international race tracks ever since it was launched.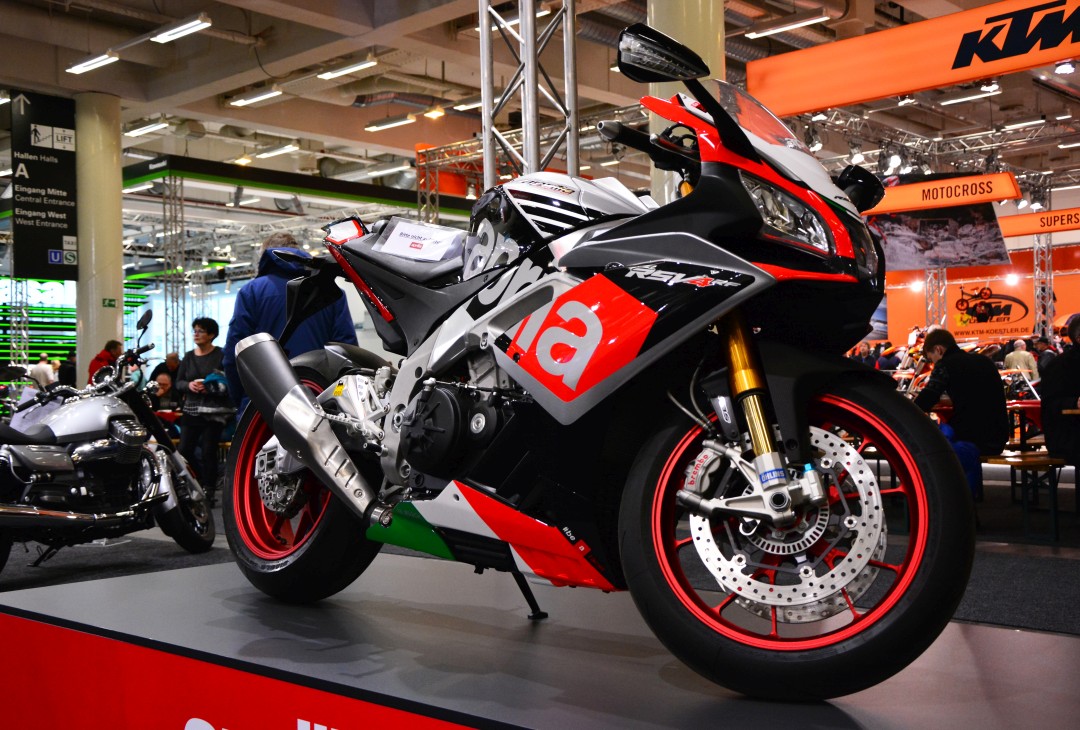 The Ducati Monster
Monster 2021
Engine Type: Liquid-cooled, 90° V-Twin, 4-stroke, 4vpc, desmodromic
Displacement: 937cc
Bore x Stroke: 94 x 67.5 mm
Max Horsepower: 111 hp (82 kW) @ 9,250 rpm
Max Torque: 93 Nm @ 6,500 rpm
Wet weight: 193 kg
The Monster is an interesting creature, but Ducati's history would be incomplete (or even cut short) without it. This powerful naked street bike is credited with being the bike that saved Ducati. Out of a long lineup of premium masterpiece motorcycles, the Monster is the most accessible of them all – both due to its low production cost and its ease of handling. Despite being Ducati's bread and butter, it still packs a punch and sports a beautiful design that makes it unmistakably a Ducati. Modern riders may be happy to know that the current generation has creeped up in power, ranging from a 937cc, 111 hp model to a 1,198cc, 147 hp model.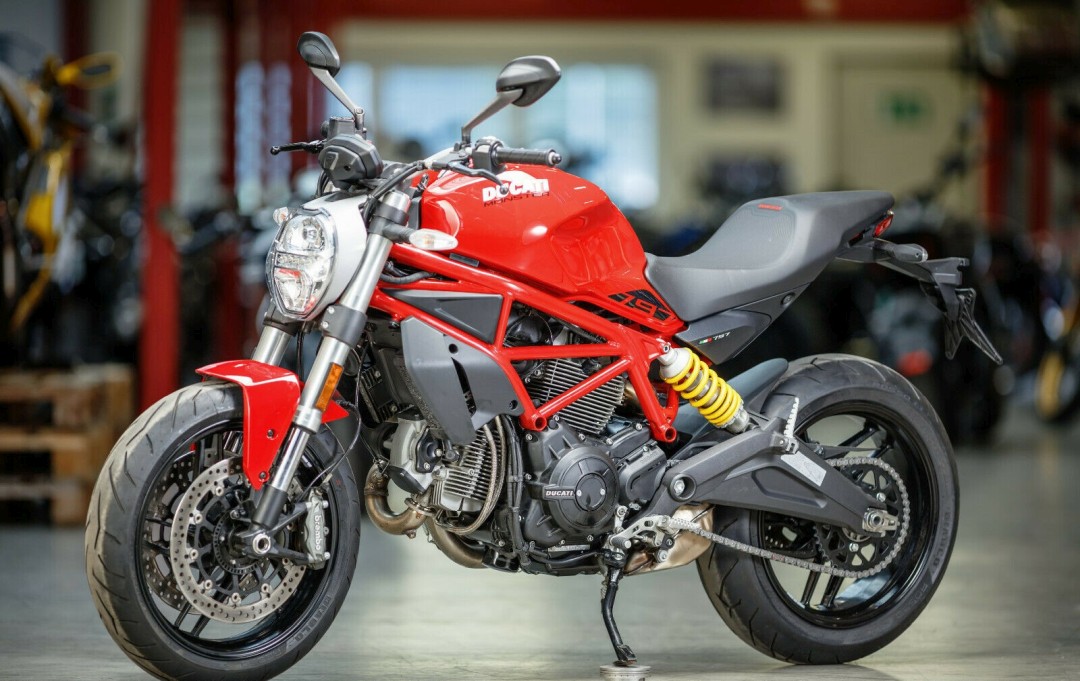 The Moto Guzzi V7
V7 Special 2021
Engine Type: Air- and oil-cooled, 90° V-Twin, OHV, 2 vpc,
Displacement: 853cc
Bore x Stroke: 84 x 77 mm
Max Horsepower: 65 hp (47.8 kW) @ 6,800 rpm
Max Torque: 73 nm @ 5,000 rpm
Wet weight: 223 kg
The V7 line is the heart and soul of the Moto Guzzi lineup. Numerous offshoot models like the Le Mans race bike have made history in their own ways, and today, the modern V7 still captures what Moto Guzzi is all about. It's a cafe/roadster with classic Italian looks and a modern finish. An accessible way to enjoy a timeless classic.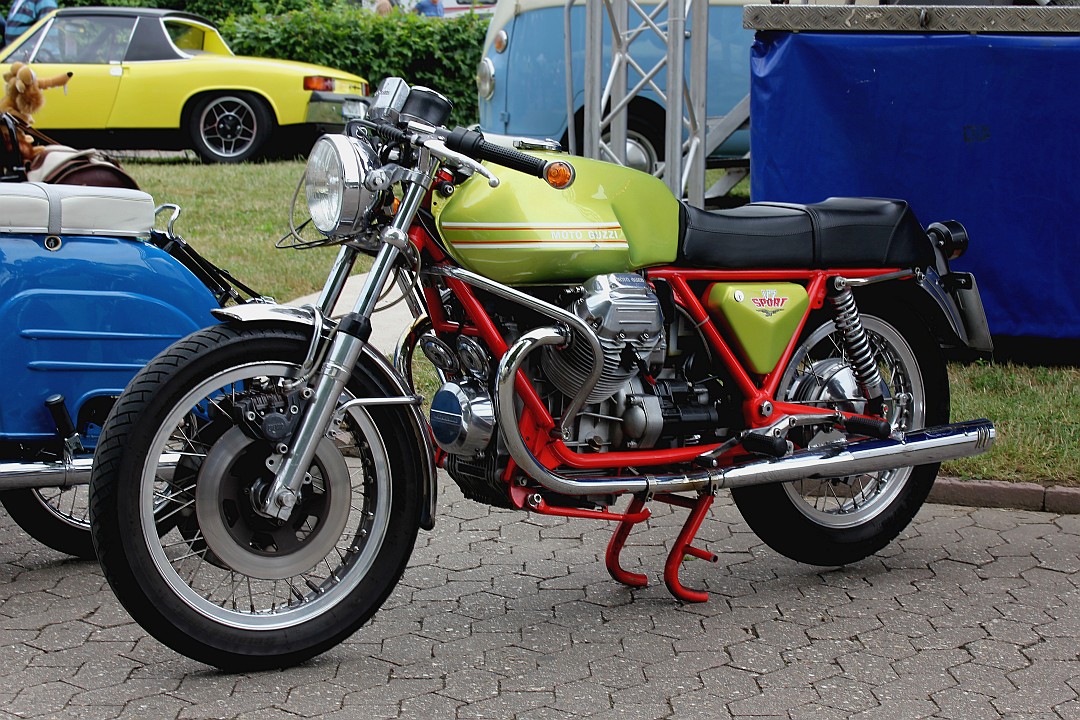 The MV Agusta Superveloce
Superveloce 2020
Engine Type: Oil- and liquid-cooled, V3, 4-stroke, 12 valve, DOHC
Displacement: 798cc
Bore x Stroke: 79 x 54.3 mm
Max Horsepower: 147 hp (108 kW) @ 13,000 rpm
Max Torque: 88 nm @ 10,100 rpm
Dry weight: 173 kg (wet weight not provided)
The Superveloce is a work of art that marries MV Agusta's historical pedigree as a race-winning design house with its modern reinvention as a producer of aggressively styled racers for discerning riders. The 70's racer DNA in the fairings is unmistakable, but the rest of the features are decidedly modern – including the performance specs.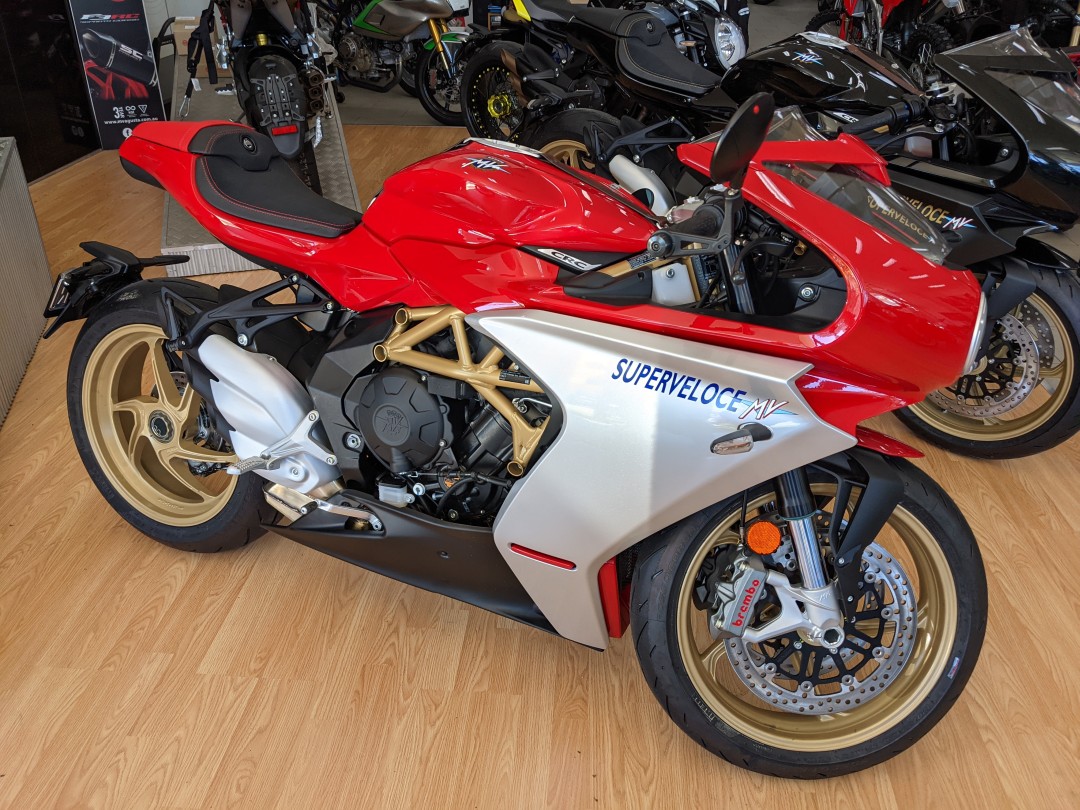 The Aprilia Dorsoduro
Dorsoduro 900 2019
Engine Type: Liquid-cooled, V-Twin cylinder, 4-stroke, 4 vpc
Displacement: 896.1cc
Bore x Stroke: 92 x 67.4 mm
Max Horsepower: 97 hp (70 kW) @ 8,750 rpm
Max Torque: 90 Nm @ 6,500 rpm
Wet weight: 212 kg
Named after Venice's university district, the Dorsoduro was built for fun and exuberant riding. It's a supermotard done to the nines – not only does its 900cc motor pack a punch, it also boasts adjustable traction control and the same race-ready ECU as the RSV4 and other race bikes in Aprilia's lineup. And just look at that sharp design!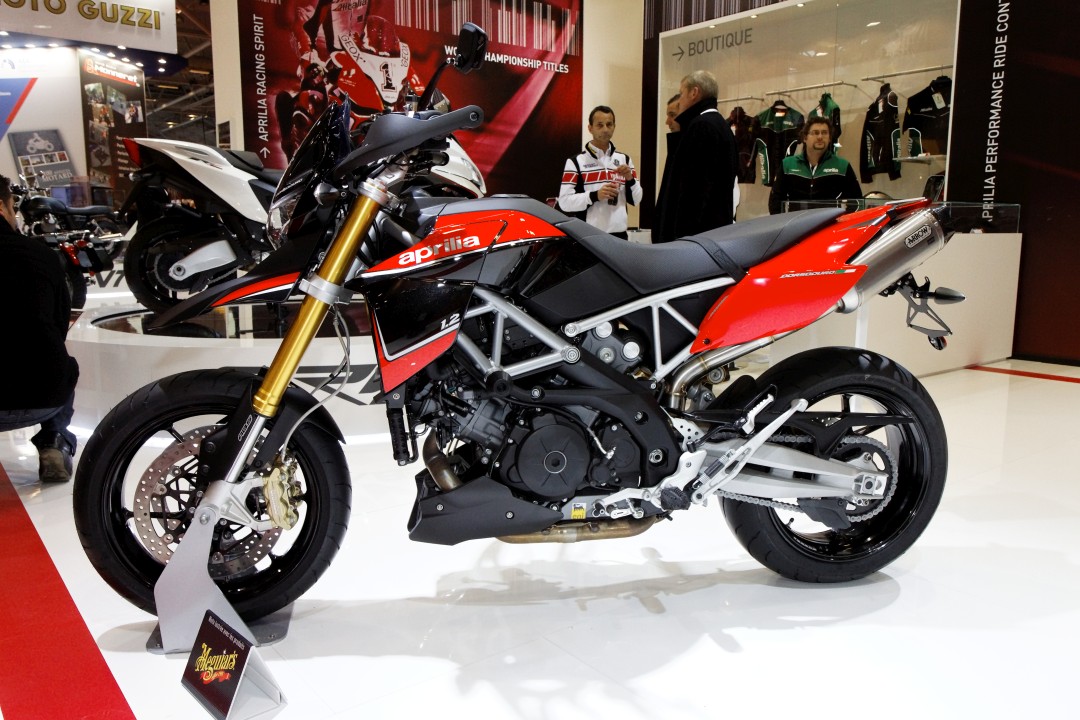 The Aprilia RS125
RS125 E5 2021
Engine Type: Liquid-cooled, single-cylinder, 4-stroke, 4-valve, DOHC
Displacement: 124.2cc
Bore x Stroke: 58 x 47 mm
Max Horsepower: 14.7 hp (11 kW) @ 10,000 rpm
Max Torque: 11.2 Nm @ 8000 rpm
Wet weight: 144 kg
The RS125 (and some would say its bigger brother, the RS250) represents some of the best of Aprilia's smaller-displacement lineup, which many consider their specialty. The RS125 punches far above its weight and has a reputation for pumping adrenaline into its riders. For what it's worth, bikes in this weight and displacement class are common throughout the history of Italian manufacturing, although there's no question that none of them were quite as sporty as the modern RS125 is.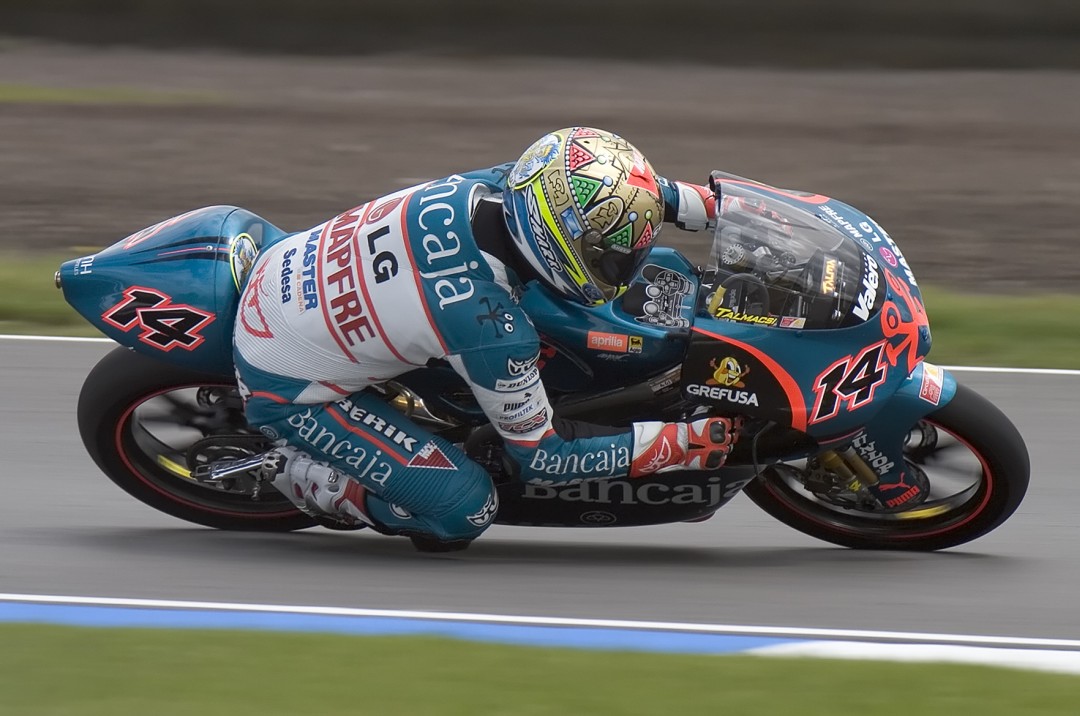 The Ducati Superleggera
Superleggera V4 2020
Engine Type: Liquid-cooled, 90° V4, 4-stroke, 4vpc, desmodromic
Displacement: 998cc
Bore x Stroke: 81 x 48.4 mm
Max Horsepower: 224 hp (165 kW) @ 15,250 rpm
Max Torque: 116 Nm @ 11,750 rpm
Dry weight: 159 kg (wet weight not provided)
In a long and star-studded list of blisteringly powerful bikes and remarkable feats of engineering, the Superleggera models represent the latest and greatest of what Ducati can pull off while still somehow keeping things street legal.
"Superleggera," which is Italian for "super-light," isn't as much a model per se as it is a distinction given to a number of Ducati models over the years that have undergone radical weight-loss procedures. Every Ducati Superleggera has featured weight reduction engineering that has pushed the boundaries of what is possible with motorcycles, and the latest iteration is no different. Alongside a host of other impressive performance and weight reduction fixes, the current Superleggera V4 is the first production bike in the world built with a fully carbon fiber frame.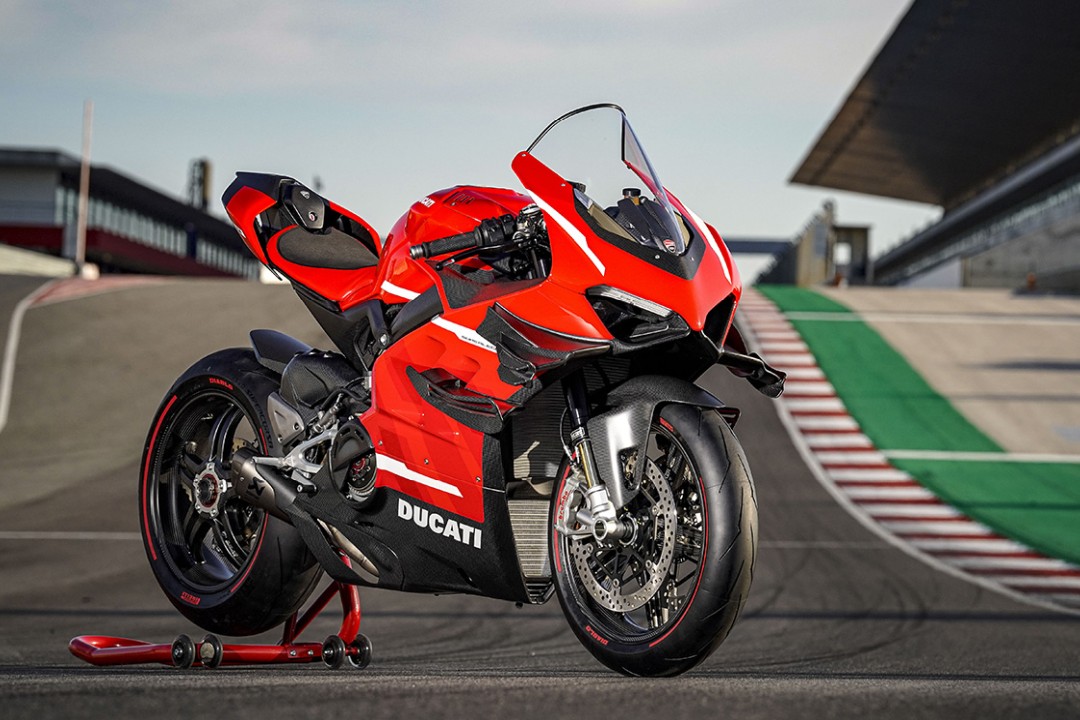 The Moto Guzzi California
California 1400 Touring 2017
Engine Type: Air- and oil-cooled, 90° V-Twin, SOHC, 4 vpc,
Displacement: 1,380cc
Bore x Stroke: 104 x 81.2 mm
Max Horsepower: 96 hp (71 kW) @ 6,500 rpm
Max Torque: 121 nm @ 3,000 rpm
Wet weight: 346 kg
The California enjoys one of the longest consecutive and ongoing production runs in the Moto Guzzi lineup, and along the way, this American-style cruiser has picked up some interesting history. Initially, it began as a Moto Guzzi V7 for the US market. However, Moto Guzzi eventually received orders from the LA police department and others based on the success of the V7. They wound up modifying it significantly to meet their expectations and the California was born. The motor has grown progressively larger since then and is now a beefy 1400cc.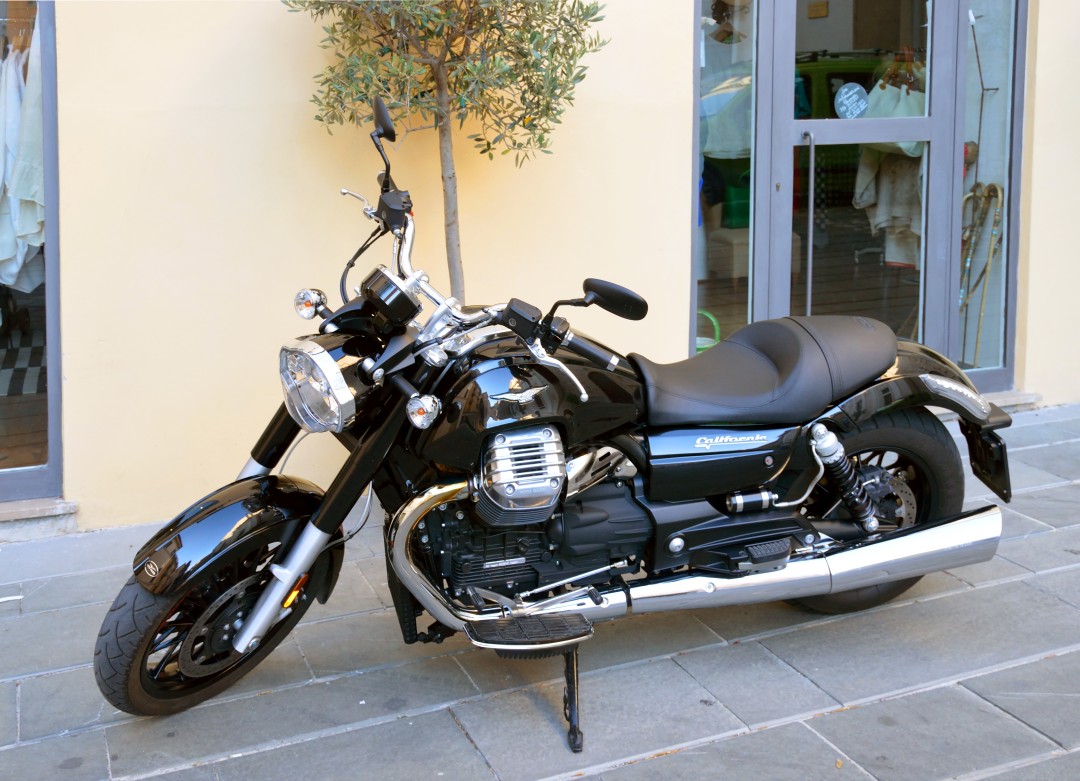 The MV Agusta Brutale
Brutale 1000RR 2020
Engine Type: Oil- and liquid-cooled, V4, 4-stroke, 16 valve, DOHC
Displacement: 998cc
Bore x Stroke: 79 x 50.9 mm
Max Horsepower: 208 hp (153 kW) @ 13,000 rpm
Max Torque: 116.5 nm @ 11,000 rpm
Dry weight: 186 kg (wet weight not provided)
It takes just one look at this bike to understand exactly why some riders say MV Agusta is the Lamborghini of the motorcycle world. The Brutale (and its souped-up limited-run big brother, the Rush) is a no-holds-barred hyper-naked with unapologetically aggressive styling. The 800 version is one of MV Agusta's most popular offerings today and it's easy to see why, both in the design and in the impressive spec sheet.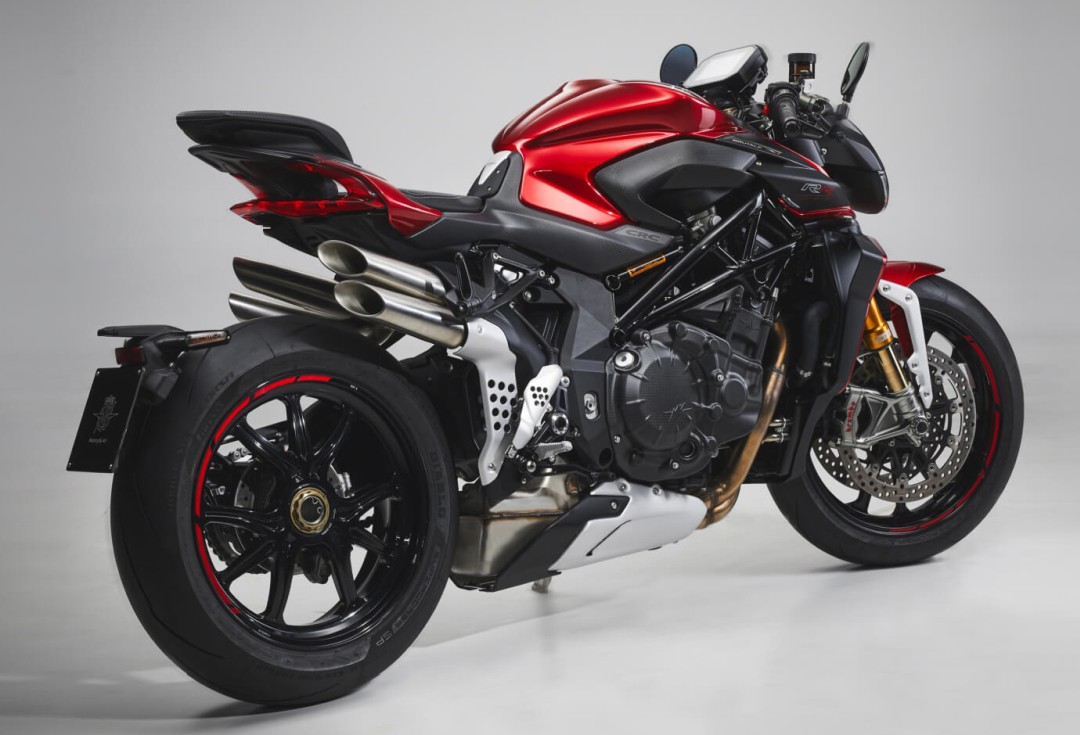 Tips for Italian motorcycle owners
If you're wondering whether Italian bikes are good – the performance and eye-catching design of the leading Italian motorcycles is unquestionable. There are, however, unique challenges to owning an Italian motorcycle. If you see the machine of your dreams, then you should certainly buy it, but consider these tips
Prepare for part scarcity: Italian motorcycle manufacturers often have far smaller global distribution networks than their larger Japanese, German or American competitors. As a result, it can be more difficult to find qualified service or parts. Your solution will depend on your bike and your circumstances. In some cases, it's a problem that money can easily fix. In others, you might be forced to wait until a part becomes available or undergo a long journey to find a qualified mechanic. On the other hand, isn't part of the appeal of a motorcycle the opportunity to work on it yourself?
The cost of performance: This isn't true for all Italian motorcycle brands, but for some, the best possible performance can come at the cost of reliability. You should review user feedback about any motorcycle you buy, but even if there are reliability issues, that may not be a reason to steer clear. After all, that may simply be the cost of having the best performance possible.

Secure your motorcycle: There's a perception that most Italian motorcycles belong to the premium/luxury segment (and in the case of Ducati and MV Agusta, that's absolutely true). For the right thief, your bike will be the juiciest prize on the block, so it's worth taking extra precautions to protect your investment. A cover, a bike lock, and a motorcycle tracker are the bare minimum, but it might be a good idea to invest in security cameras and/or a garage as well.
The best Italian motorcycle manufacturers
Aprilia
From its inception after World War II, Aprilia's evolution reads much like that of the motorcycle itself. What began as a bicycle manufacturer expanded to scooters, small motorcycles, and eventually to powerful Italian sport bikes that compete – and win – in international races. This made choosing just a handful of the best Aprilia bikes a real challenge, and the bikes on our list probably won't please every reader. After all, we've left out the strange and iconic Moto 6.5 and their discontinued but respectable foray into adventure bikes, the Pegaso.
Ducati
In more ways than one, Ducati is the Ferrari of the motorcycle world. They're beautiful, they're fast, they're expensive, and their owners love to talk about how amazing they are. And they're red. Ducati's command of iconic Italian superbike design and performance makes them the undisputed kings. While not without their faults – reliability and part availability are oft-mentioned sore spots – that's really not the point. When you truly fall in love with a motorcycle, everything else just melts away.
Moto Guzzi
The world of Italian motorcycle manufacturing is riddled with once-brilliant manufacturers who succumbed to the Japanese Big 4 or are currently on life support. While Moto Guzzi is not nearly as successful as the other manufacturers on this list and has been swallowed up by the Piaggio corporation, they're still alive and kicking.
Which is a good thing, because not only is this brand a torch-bearer for classic Italian design, they are uniquely suited to build classic bikes. That's because they're Europe's oldest motorcycle manufacturer in continuous operation since they began in 1921. Throughout that time, they've made significant contributions to the art of motorcycle design.
MV Agusta
When it comes to style – if Ducati is the Ferrari of Italian motorcycles, then MV Agusta is the Lamborghini. Like their respective automotive counterparts, both MV Agusta and Ducati are neck-and-neck when it comes to power and performance. They're both at the top of their class. Where they differ most is their styling, with MV Agusta taking a far more angular and aggressive approach to motorcycle design.
FAQ
Q: Why are motorcycles so popular in Italy?
A: There are many reasons for Italians to love motorcycles and scooters. Like their automotive industry, the beauty and power of their motorcycles and the rich history of their design and manufacturing is a point of pride for many Italians. On a more practical level, motorcycles are just as useful in Italy's many winding historic town centers as they are fun to ride through its winding hills and along its gorgeous coastlines. Italy is a great country to both buy and ride a motorcycle in.
Q: Are Italian motorcycles good?
A: Yes. They have a rich history, a strong design pedigree, and past a certain price, they can be some of the greatest performance road machines that money can buy. Even the market's humbler offerings are often works of art. If the scattered complaints about reliability or part availability for certain brands or models doesn't dissuade you, you should definitely buy an Italian motorcycle. As is the case with any bike, of course, it will all come down to what you're looking for.
Wondering how YOU can protect your bike?
Check out Monimoto smart trackers