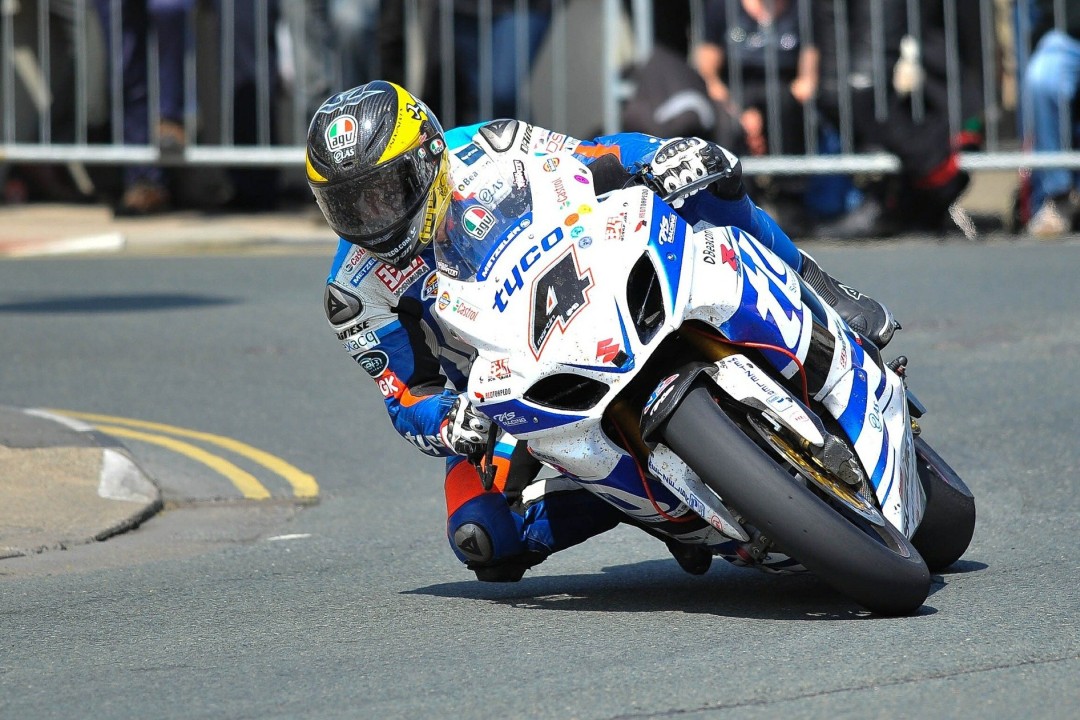 Think about speed, and a sports bike comes to mind. You may be a newbie or an experienced rider trying to figure out the best sport bike motorcycle that'll suit your needs. Either way, there are many things you need to consider before arriving at the right option for you. You don't want to make a hasty decision that you'll later regret.
First, consider important factors such as your height, age, experience, and weight. Then, you also need to think about many other things that may ultimately impact your life and riding experience, directly or indirectly.
Naturally, we know you'll most likely succumb to the inherent tendency in most of us to go faster with our two-wheelers. But what kind of riding (street, track, or both?) do you plan to do with your sports bike? Your answer to this question, among many others, is important in knowing the best sports bike for you to buy. And, no doubt, choosing the best sports bike that fits your style might spell the difference between an exciting experience and an unpleasant one.
Still, riding sports bikes should be fun first and foremost. This is why we've put this article together to guide you not only in buying a top sports bike that will best serve your needs but one that you'll love.
What Makes a Motorcycle a Sport Bike?
A sports bike is a motorcycle optimized for speed, acceleration, and braking system. Regular motorcycles are all-purpose types with simple designs that people often use as beginner motorcycles or street bikes. Sport bike motorcycles, on the other hand, are the types of motorcycles with powerful engines specifically built with speed, agility, and performance in mind. Sport bikes are usually made with frames of lightweights—usually from aluminum and other lighter materials—to make them lighter and increase their side-to-side maneuverability.
Although most power bike manufacturers focus their designs on fast acceleration and high speeds sports bikes can achieve, some sub-categories of sport bikes motorcycles are available. These types of sports bikes sub-categories include the 'sport touring' bikes—suitable for long trips— that are designed with the features of a sport bike and a touring bike.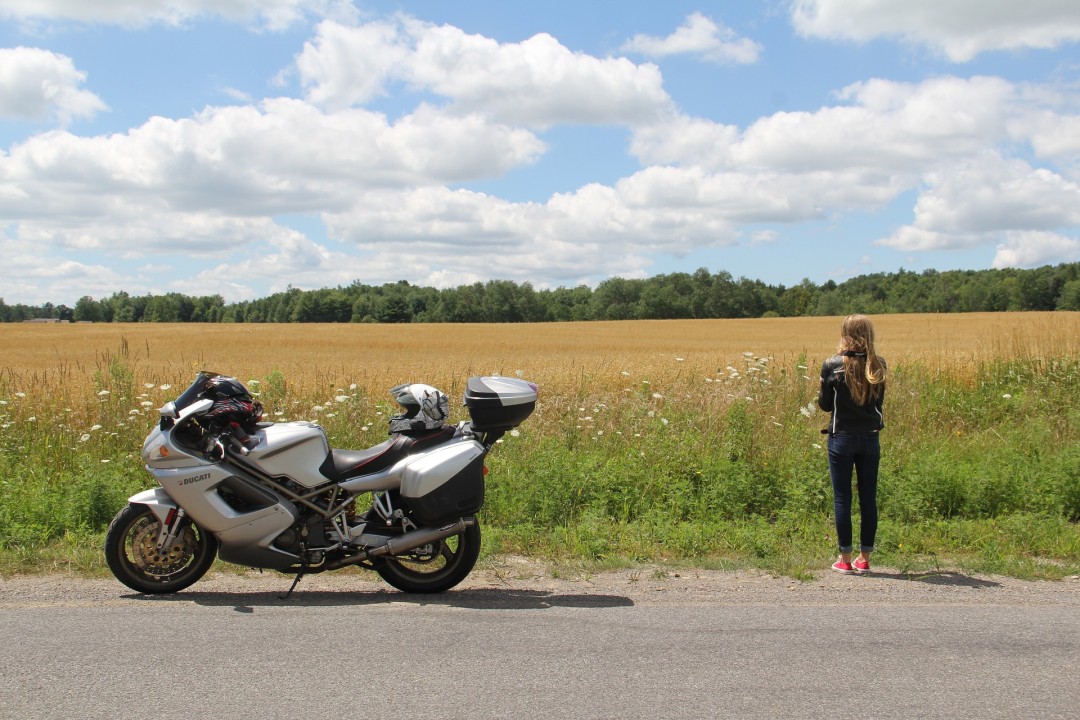 The regular motorcycles are often not forward-leaning and don't have a large fairing on the front. Sport bikes come with a large fairing on their fronts. In addition, they have forward-leaning ergonomics with seating and handlebar positions that encourage aggressive riding postures. Sports bikes also generally have high seats so that riders can lean farther on the motorcycle without scraping footpegs or fairings.
Sport bikes have nimble handling and a quick braking system, which makes their low-power variations suitable for beginners. However, if you're a beginner, it's usually advised that you resist the urge to test the full speed capacity even of the low-power models of sport bikes!
Types of Sport Bikes
Unlike many other motorcycle categories, most sport bikes are very similar to one another and the biggest differences come out in speed and power capacity. Sport touring bikes deserve their own category, however, as these motorcycles are a blend of sport bikes and long-distance tourers. Sport tourers are designed for comfort and often feature a pillion passenger seat while retaining the power and speed of a sport bike.
Pure sport bikes, on the other hand, are much the same across the board. The differences are more nuanced: it's about the styling, the aesthetics of different manufacturers, and the power/speed ratio rather than any significant design differences in general.
The History of Sport Motorcycles
The history and evolution of sports bikes in the United States are neither long nor complicated. Essentially, it's the history and evolution of the weight and power of sports bikes. After Kawasaki led the way in the late 60's by becoming one of the first brands that brought performance-oriented types of sports bikes from Japan to the U.S. setting up a sports bike manufacturing facility in Chicago, every element of sports bikes have seen massive changes and upgrades, especially in terms of weight and power.
In recent times, the most remarkable change in the world of sports bikes took place a little over a decade ago when there was a change in the way sports bike frames are constructed. In the past, sports bikes were designed and built with a casting technique that came with so many inadequacies in their structures. To defeat these defects, popular and top sports bike manufacturers used thicker and heavier materials.
However, the modern casting techniques now allow sports bike manufacturers to cast bikes of 'near-forged quality', making it possible to make stronger and lighter frames of small densities. This advancement in materials and construction have also resulted in lighter wheels and tires, and as such gave room for faster acceleration. Likewise, upgraded braking systems have made incredible stopping power possible. Because of these changes, modern bikes could weigh 20 percent less than the old types of sports bikes. Yet, modern sports bikes are stronger, more powerful, and supportive than their predecessors.
Cooling It Down
Another notable turning point in the history of sports bikes was the switch from air-cooled to liquid-cooled engines. Air-cooled engines are heavier than liquid-cooled ones and don't produce as much torque. More modern engine designs increase performance because they are made with lower-weight materials and run at lower operating temperatures.
Since modern engines are designed with lower-weight materials and are liquid-cooled, there's an increase in torque. Further, due to the introduction of advanced electronics in sports bikes, they've become smoother and more predictable and, at their best, sports bikes are almost imperceptible in their operations.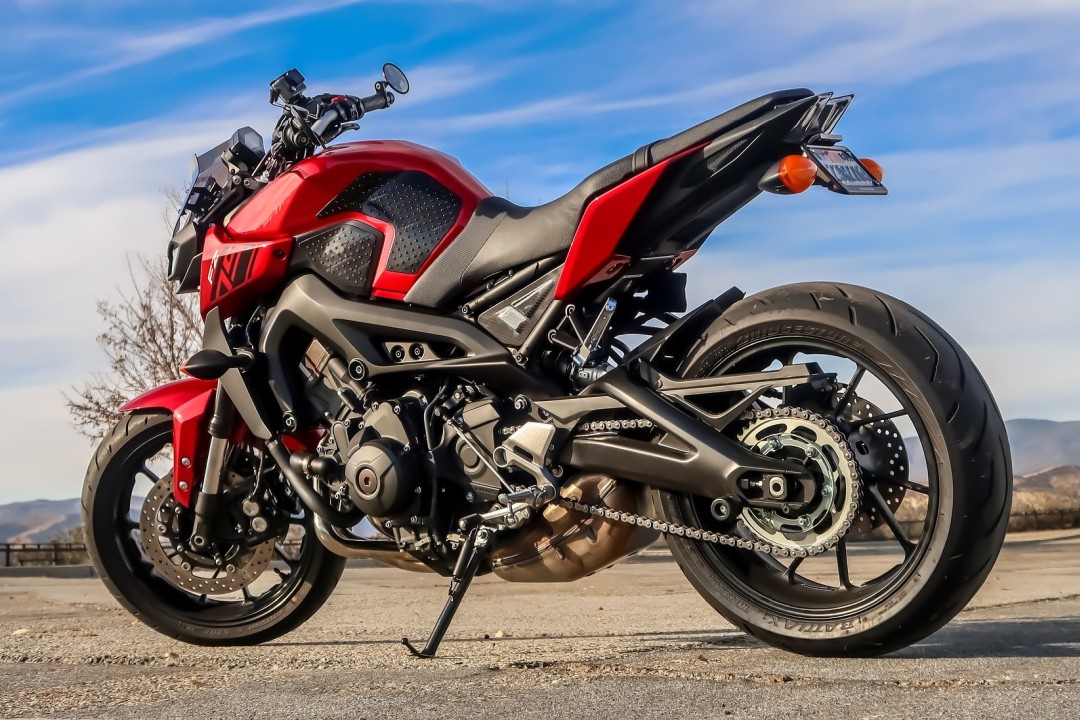 What Are Brands of Sport Bikes?
The top sports bike brands are generally from Japanese sports bike manufacturers. The types of sport bikes Japanese brands focus on are the powerful, competition-ready sport motorcycles. However, they also offer beginners some of the best sport motorcycles that are suitable for learning. The most popular and top sport bike motorcycle brands are:
Suzuki
Kawasaki
Yamaha
Honda
Other sports bike manufacturers in Europe include:
BMW
Ducati
KTM
Aprilia
Moto Guzzi
Although American motorcycle manufacturers, such as Harley-Davidson and Indian, have models that have the features of a sports motorcycle, they don't make sports motorcycles. The American brands generally focus more on making cruisers and tourers.
However, most motorcycle manufacturers have at least one sport bike on offer.
How Much Does a Sports Bike Cost?
There are different types of sport bikes, and sports bike brands price their products differently, but you can get a new sport bike for as low as $3,399. However, there's a lot of variation for the top-end pricing—some competition sports motorcycles could cost you as much as $60,000!
If you want a beginner sports motorcycle of the Kawasaki brand, consider the Ninja 400. The Ninja 400 is a proper beginner sport bike featuring a 399cc engine, 28 pound-feet of torque, and a simple suspension and brake setup. Generally, prices of the Kawasaki Ninja series start from $4,999 for the Ninja 400 to $55,000 for the Ninja H2 R with a 998 cc engine, 121.5 pound-feet of torque, electronic riding aids, and sport suspension and brake systems. The Ninja H2 R is, however, not street legal, but you can choose from a wide range of street-legal Kawasaki H2 series that'll only cost you a fraction of the price of the H2 R model.
Enter Honda and Yamaha
Prices for Honda sports bikes range from $4, 699 for the CBR300R (286 cc engine with anti-lock brakes) to $16,499 for a CBR1000RR featuring a 998 cc engine with LCD display and LED lighting.
The price range of the Yamaha YZF top sport bike series starts from $4,999 for the YZF-R3 (321 cc engine, digital instrument cluster, and LED headlights) to $25,099 for the YZF-R1M (carbon fiber body panels, GPS compatibility, Wi-Fi integration, anti-lock brakes, traction, slide and launch control).
Places to Buy Sport Bikes
When you've decided on the sport bike you want to buy, it's important that you buy it at the right place. Aside from eBay, Amazon, and Craigslist, some of the best places offering sports bikes for sale include:
Motorcycle Mall is one of the biggest and foremost sport bike dealers in the U.S., particularly on the East Coast. They've won many 'dealer of the year' awards because of their fantastic record in the industry.
Cycle Trader has been in operation since 2011 and has hundreds of sports bikes of different makes, models for sale at affordable prices. You can get a sport motorcycle at Cycle Trader for as low as $2,000.
Cycle Soup offers different top sport bike brands such as Honda, KTM, BMW, and many other makes. They also assist their buyers in choosing budget-friendly sport motorcycles that'll fit their needs.
Motorcycle Trading Post If you're looking to easily buy, sell, or trade your new or used sport bike, then Motorcycle Trading Post is for you. From Honda to Ducati, they offer different models and various types of sport bikes for sale.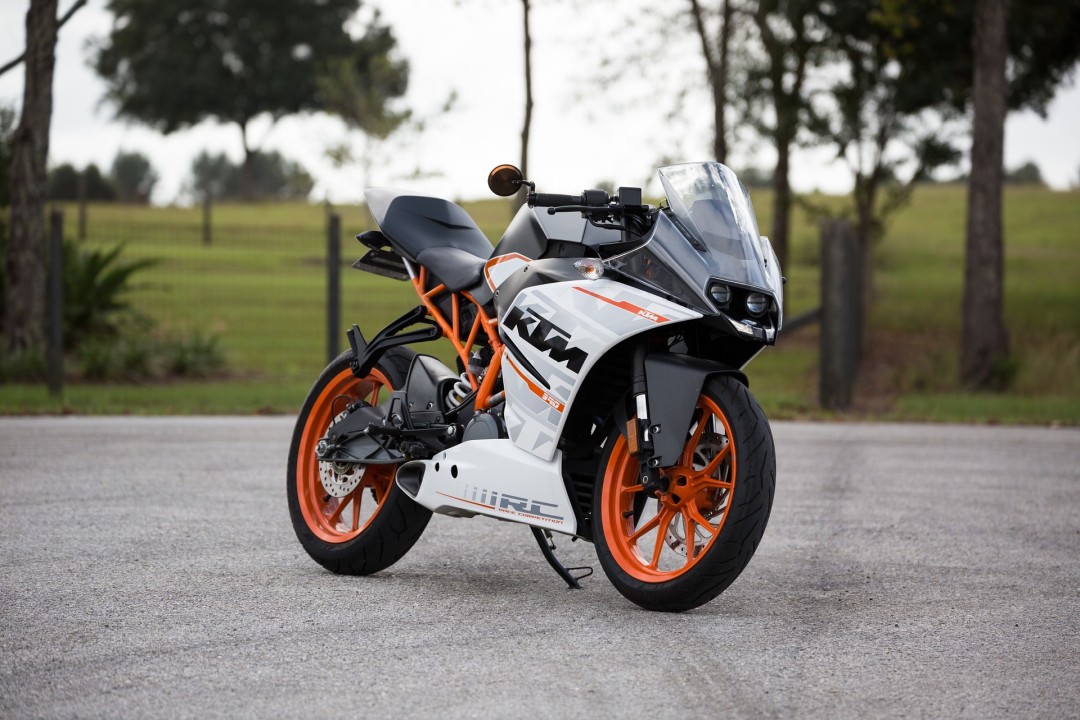 Tips for Buying a Used Sports Motorcycle
There are many decent used sports bikes for fair prices out there, and there are also so many junkers. Even if you buy a used one, it's best get a top sport bike. If you've decided to buy a used sports bike, you need to know how to sort the wheat from the chaff.
If you're new to the sports motorcycle game, a local sports bike dealership might be your best option. These businesses have their names at stake and always ensure their sports motorcycles are in good shape. If, however, you are buying from a private party, you need to be more careful. If the used sports bike you're looking to buy doesn't look like it was cared for, has crash damage, and appears to be leaking some fluids, you need to reconsider your interest in that bike.
Aside from looking at the mileage of the sports bike you are buying, check the general condition of the motorcycle. Examine the oil level, the color, and level of the brake fluid. Check for dry cables, pitted fork tubes, leaky fork seals, bad electrical items, spongy brakes, and rusty chains. Additionally, check for rustiness in the fuel tank of the sport bike motorcycle you're looking to buy. Assess how hard the sports bike has been ridden by examining the tires. Flat, longitudinally grooved tires are indicative of burnouts.
Do Your Due Diligence
Further, check the VIN of the sports bike and ensure the numbers are not re-stamped and that the title numbers match the headstock. Examine the sports bike cold, especially on an older bike. Check the pipes to make sure they are in order. Inspect the bar ends, levers, and footpegs of the sports bike and make sure their ages correspond with that of the bike. A curved appearance of the levers usually means damage.
A used sports bike that has received proper maintenance is one with good tires, shiny paint, good grip, and seat covers. It's a good sign if the seller is also able to show you a file of receipts, a pristine owner's manual, factory keys, and paperwork from aftermarket equipment with a box of OEM takeoff pieces. However, if you suspect that parts of the sports bike have been left unrepaired for a long time, it might be indicative of a bike that has other defects.
10 Best Sport Motorcycles
To get the best sports motorcycle for you, you'll need to consider your budget and the specifications of the sports bike you want. Below are the 10 best sports bikes you should consider:
1. 2020 Suzuki Hayabusa
Price: $14,799
Engine type: 134cc, 4-stroke, liquid-cooled, 4-cylinder, DOHC
Power: 197 hp
Curb weight: 266 kg (586 lb.)
Seat height: 31.7 Inches
Carburetion: Fuel injected
Transmission type: Manual
Key features: Anti-lock brakes, Idle speed control, LED lighting
2. 2020 Honda CBR600RR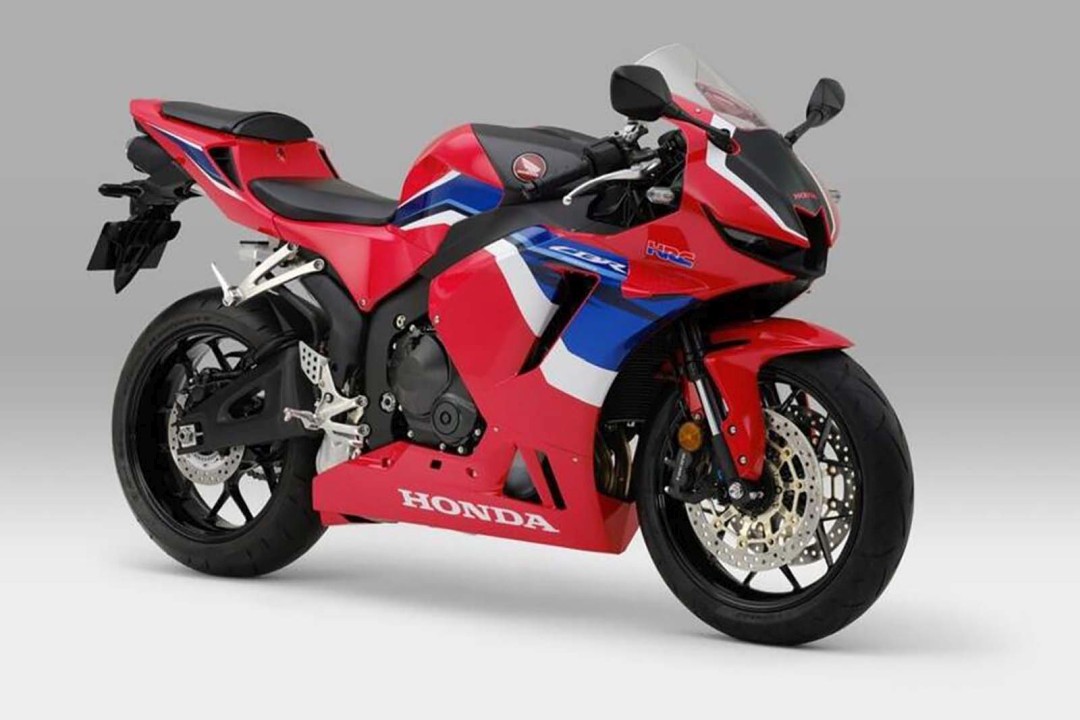 Price: $11,799
Engine type: 599cc liquid-cooled inline four-cylinder
Power: 113 hp
Wet weight: 410 lbs.
Seat height: 32.3 Inches
Carburetion: Fuel injected
Transmission Type: Manual
Key features: Honda multi-action system, LED light, Anti-lock Brakes
3. 2021 Kawasaki Ninja 650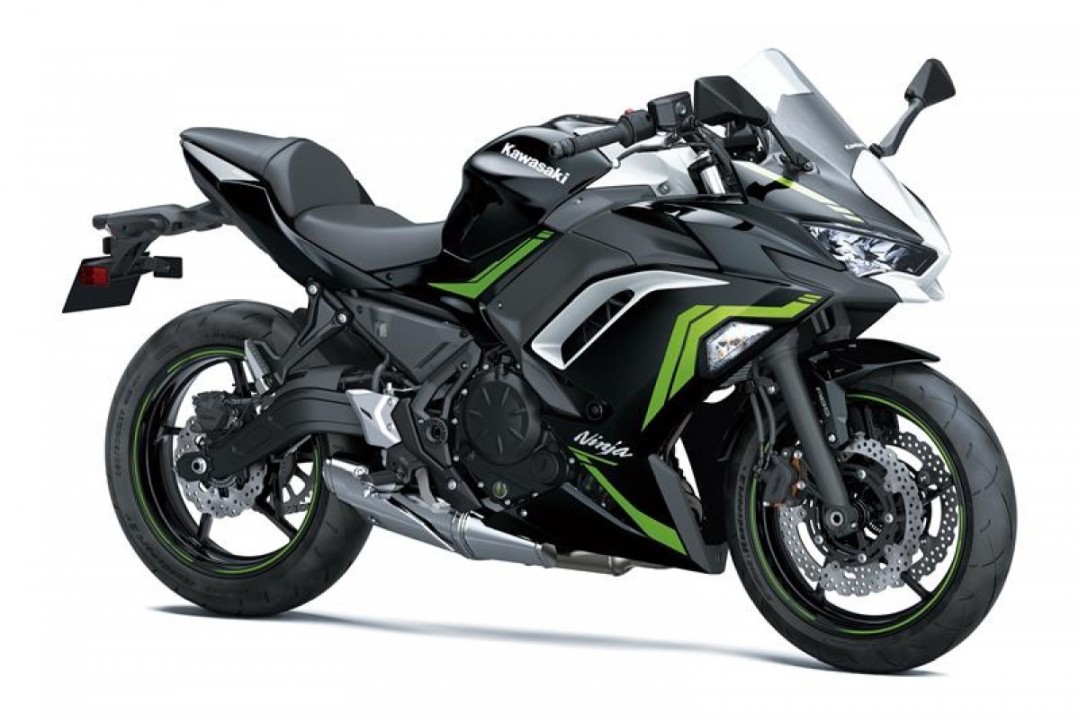 Price: $7,599
Engine type: 649cc liquid-cooled, 4-stroke, DOHC 8-valve parallel twin
Power: 67 hp
Wet weight: 423 lbs.
Seat height: 31.1 Inches
Carburetion: Fuel injected
Transmission type: Manual
Key features: Assist and slipper clutch, Twin LED headlights, Smartphone connectivity, Anti-lock Brakes (ABS)
4. 2021 Kawasaki Ninja 400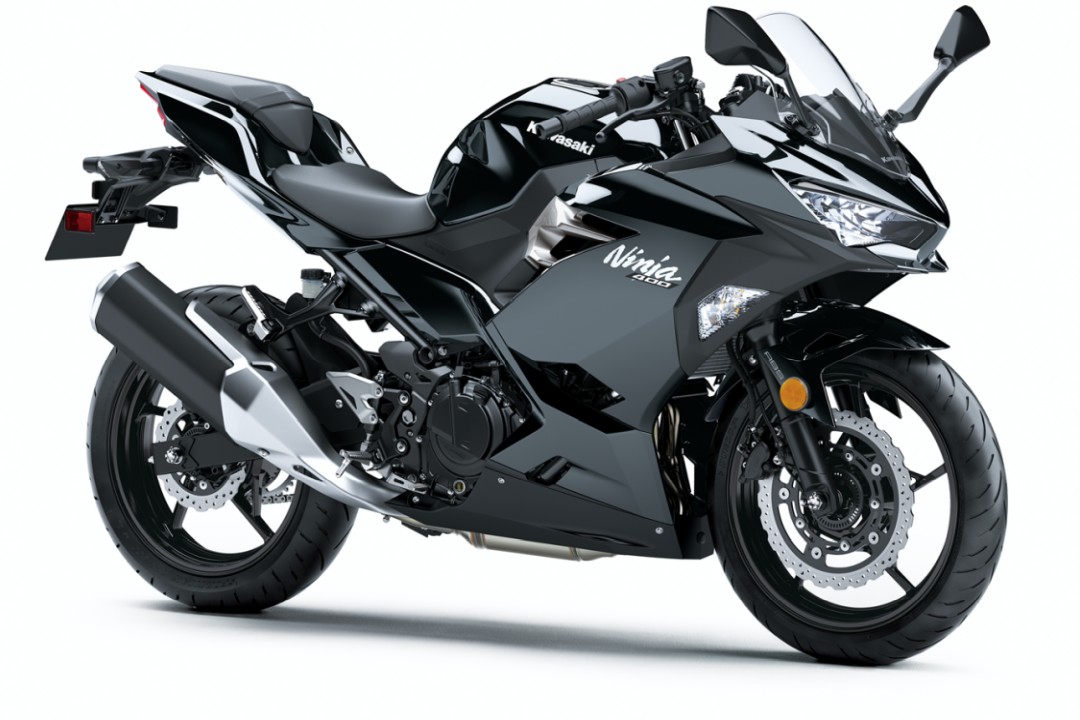 Price: $4,999
Engine type: 399cc, liquid-cooled, 4-stroke, DOHC 8-valve parallel twin
Power: 45 hp
Wet weight: 366 lbs.
Seat height: 30.9 Inches
Carburetion: Fuel injected
Transmission type: Manual
Key features: ABS brakes, Assist and slipper clutch, New lightweight trellis frame, Back-torque limiting slipper clutch
5. 2021 Honda CBR1000RR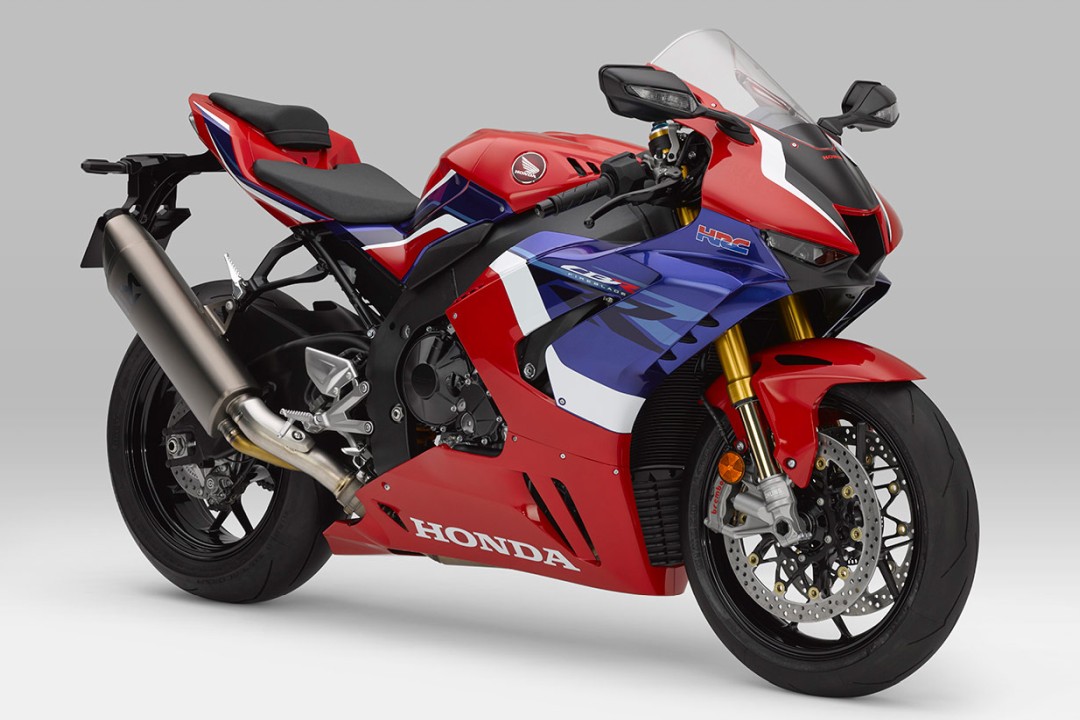 Price: $16,499
Engine type: 999cc, liquid-cooled, 4-cylinder
Power: 215 hp
Wet weight: 443 lbs.
Seat height: 32.6 Inches
Carburetion: Fuel injected
Transmission type: Manual
Key features: ABS brakes, LED lights, Traction control
6. 2020 KTM RC 390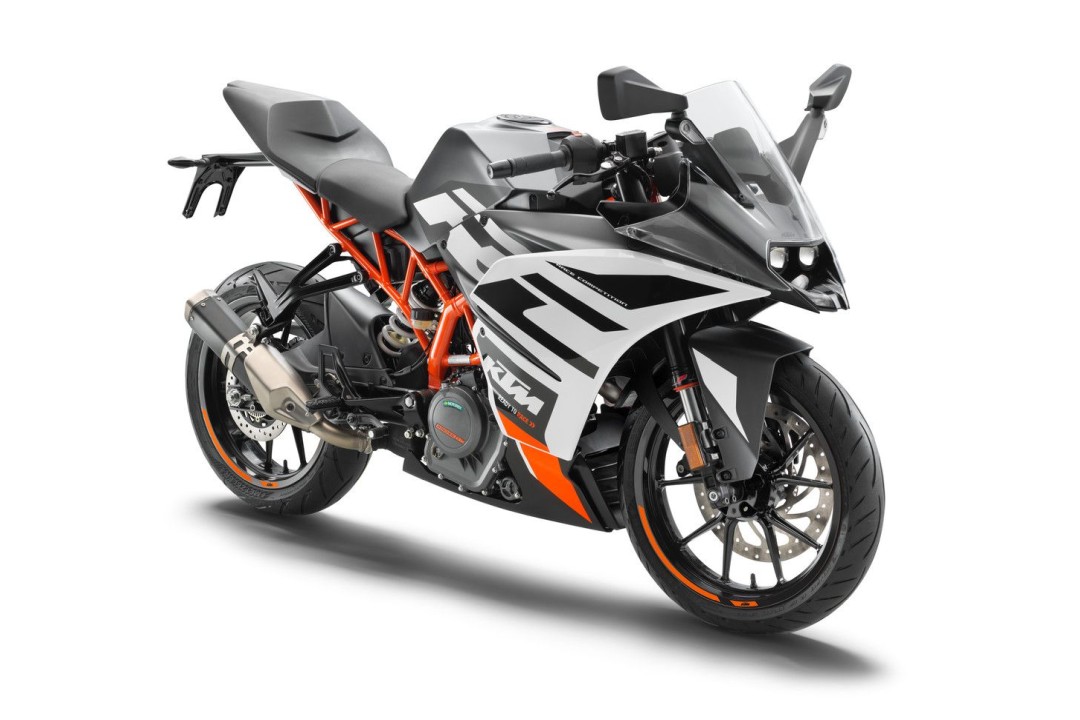 Price: $5,549
Engine type: 373cc, 1-cylinder, 4-stroke engine
Power: 41 hp
Dry weight: 149 kg.
Seat height: 820 mm
Carburetion: Fuel injected
Transmission type: Manual
Key features: ABS brakes, Slipper clutch, Ride by wire
7. 2021 Yamaha YZF-R3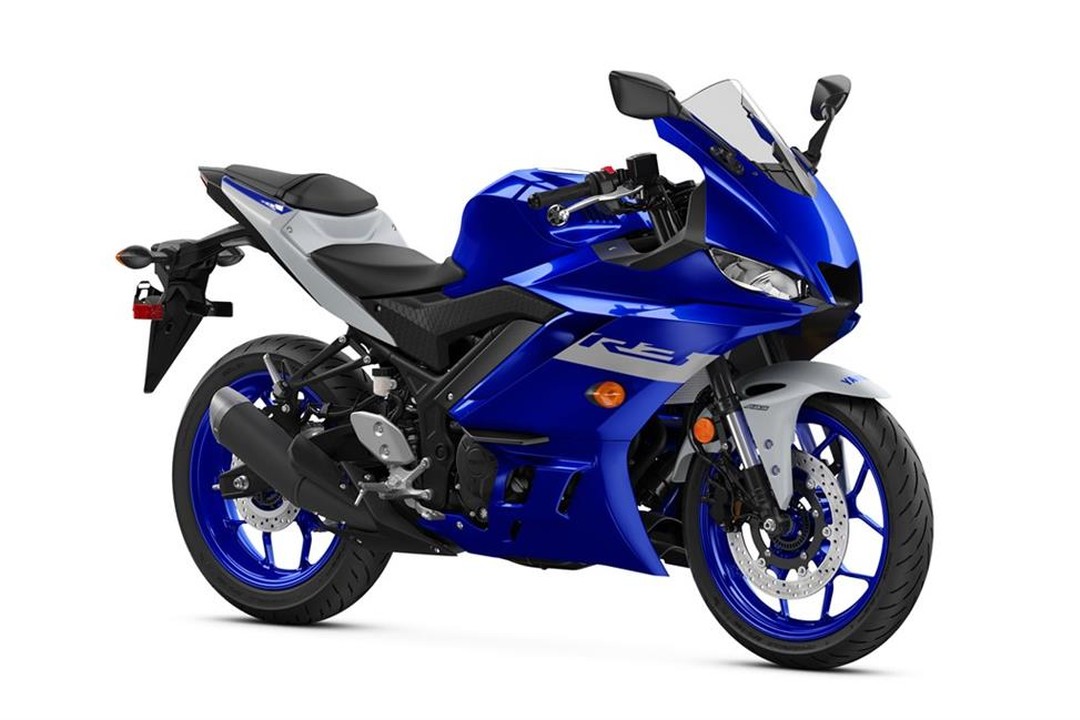 Price: $5,299
Engine type: 321cc, liquid-cooled, DOHC inline twin-cylinder, 8 valves
Power: 50 hp
Wet weight: 375 lbs.
Seat height: 30.7 Inches
Carburetion: Fuel injected
Transmission type: Manual
Key features: Standard dual-zone ABS brakes, Fully LED light, Advanced suspension system
8. 2021 Ducati SuperSport 950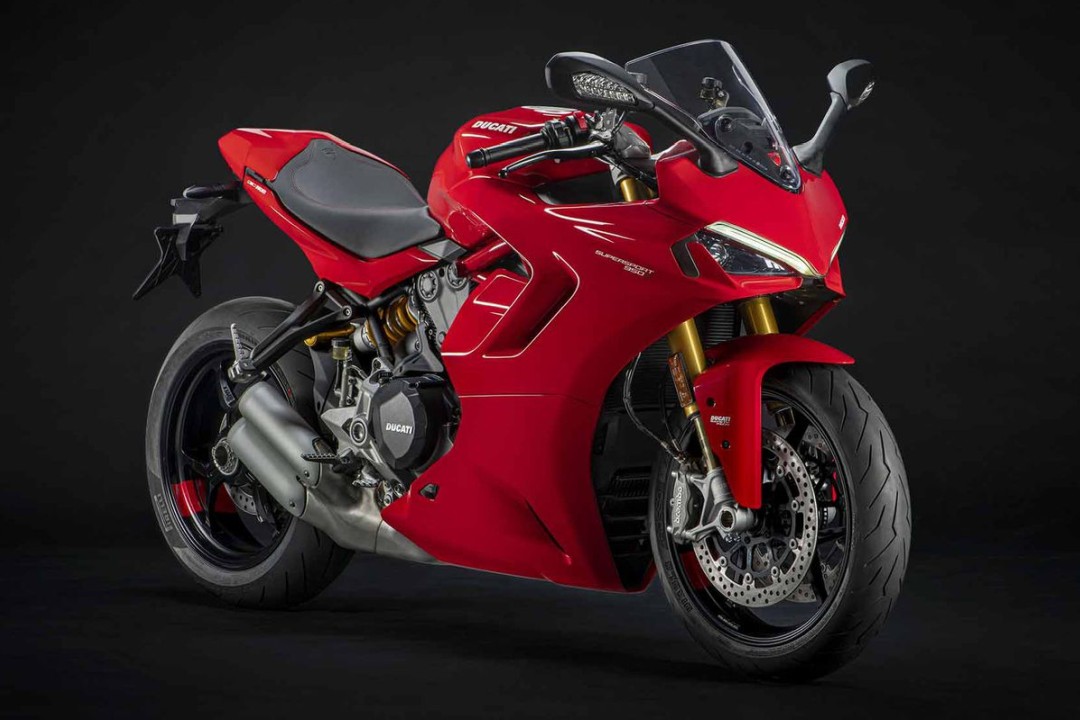 Price: $13,495
Engine type: 937cc testastretta 11-degree twin-cylinder engine
Power: 110 hp
Dry weight: 405 lbs.
Seat height: 31.9Inch
Carburetion: Fuel injected
Transmission type: Manual
Key features: Powerful 937cc testastretta engine, the latest evolution of Ducati trellis frame, Elegant single-sided aluminum swingarm
9. 2021 Yamaha YZF-R1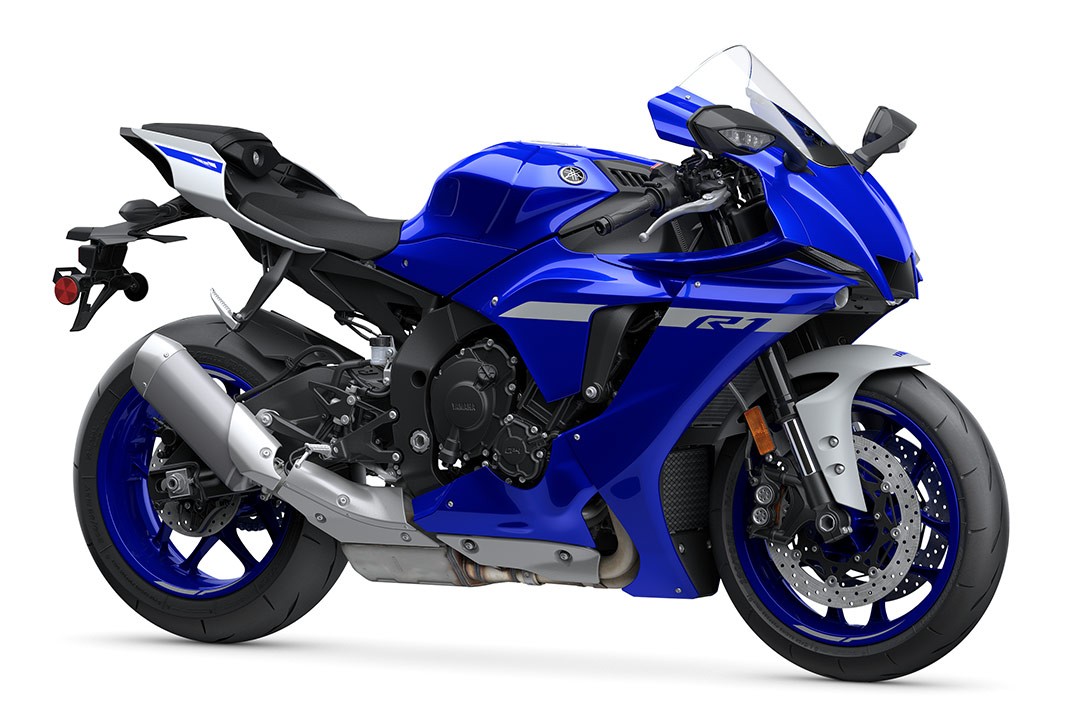 Price: $17,399
Engine type: 998cc, liquid-cooled inline 4 cylinder DOHC; 16 valves
Power: 198 hp
Wet weight: 443 lbs.
Seat height: 33.7 Inches
Carburetion: Fuel injected
Transmission type: Manual
Key features: Advanced launch control system, Dynamically adjustable suspension, Yamaha quick shift
10. 2021 Yamaha YZF-R6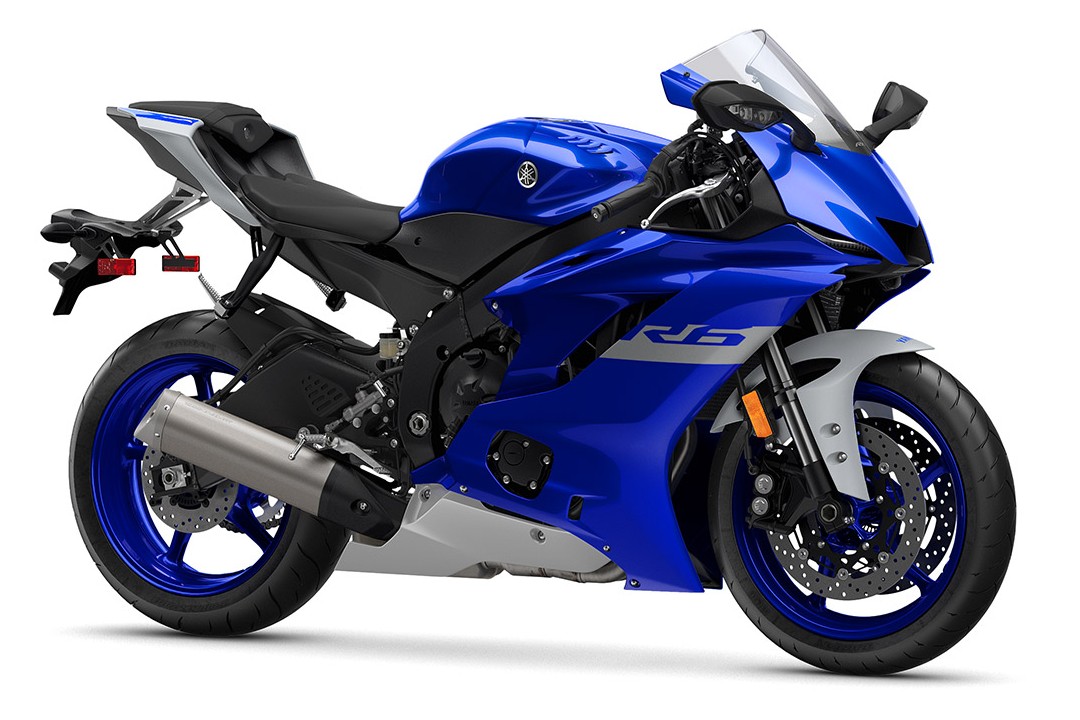 Price: $12,199
Engine type: 599cc, liquid-cooled inline 4 cylinder; 16 valves
Power: 117 hp
Wet weight: 419 lbs.
Seat height: 33.5 Inches
Carburetion: Fuel injected
Transmission type: Manual
Key features: LED lighting, Traction control, ABS
How to Ride a Sports Bike?
First and foremost, to ride a sports bike you'll need to learn how to balance the bike by leaning the bike over as far as comfort allows you while on the bike. This will allow you to have a feel and understand how you'll be able to control the mass of the bike while seated.
Next, you'll need to pull away on the sports motorcycle. Remember that sport bikes are very powerful and applying too much throttle or releasing the clutch too fast could put you in real danger. You'll be able to pull away fine even without using the throttle at all and slowly release the clutch after selecting the first gear.
The best sports motorcycles should be pulling away very well. Gear shifting on a sport bike is usually easy because the gears are better tuned and engineered, but you should get used to where the shifter is and how it feels.
Start braking at the proper time depending on your speed. Ease off the throttle, pull the clutch in, and press down on the rear brake with your right foot as you squeeze the front brakes at the same time with two fingers to ease into the stop. Hold the clutch to help slow down, then shift into first gear before you get to your stop. Be sure to plant your left foot when your bike stops moving and put the gear in neutral.
Ease off of the throttle before you start your turn, and apply the brakes before your turn if you need to slow down more. However, avoid using your brakes in the middle of your turn or else you could skid. Lean into your turn by squeezing your knees against your sport motorcycle's body to help maintain your balance. While you're in your turn, maintain the same speed by holding onto the throttle. At the end of the turn, twist the throttle toward your body to speed up and keep your bike stable.
Taking Care of the Sports Bike
To take care of your sports motorcycle, follow the tips below:
You should always plan to routinely service your sports bike well in advance before any fault comes up. That way, you'll be able to keep your sports bike in good condition at a time that causes you the least amount of inconvenience.
Inspect for damage, wear, oil, or brake fluid leakage in your sport bike, and ensure you clean your sports bike with suitable sport motorcycle cleaning products to protect the surface finishes. Don't use high-pressure water sprays on your sports motorcycle.
If the machine is still warm, allow the engine and exhaust to cool off before washing. Using a sponge or soft cloth, thoroughly wash your sports bike motorcycle with clean water to remove loose dirt and detergent residues that may corrode the alloy parts of the machine. Don't squirt water at the muffler outlets and electrical parts of your bike.
Dry your sports bike, start the engine and let it run for several minutes. Remember to lubricate the drive chain of your sports motorcycle after drying. You may also apply non-abrasive commercial sport bike spray or polish after washing.
To protect the aluminum parts of your sports motorcycle, always clean the wheels of your sports bike—using a wet sponge and mild detergent—after riding through dirt, road salt, or mud. Remove the heat stains on the steel exhaust pipe with a liquid abrasive.
During winter, it's a good practice to spray non-painted aluminum parts of your sports bike with a transparent protective spray.
When you're going to be riding in poor conditions, protect your sports bike with waxes and lubricants.
For more bike maintenance tips, check out our comprehensive motorcycle maintenance and repair article.
In addition to maintaining and taking care of your bike, don't forget to consider the safety of your two-wheeled steed. Always park it in a safe garage or secure parking space and use additional safety measures such as a motorcycle GPS tracker.
FAQ
What is the cheapest sport bike?
With a starting price of about $4,999, the cheapest sports bike for sale at the moment is the Lexmoto LXR 380. It's a liquid-cooled, parallel-twin, a six-speed gearbox, and tubular steel trellis. It's the cheapest and best sports motorcycle you can get if you're on a budget.
Top 10 BEST Budget Sports Bikes of 2020
There are different types of sport bikes, and you can get one at an incredible price. The best-budget sports bikes for sale that you'd consider include:
Lexmoto LXR 380
Suzuki GSX250R
KTM RC390
Yamaha R3
Kawasaki Ninja 400
Honda CBR500R
Kawasaki Ninja 650
Honda CBR650R
Kawasaki Ninja ZX-6R
Ducati SuperSport
What was the first sport bike?
Although there have been several variations and efforts at making a sports motorcycle, the first modern sports bike that came on the scene was the Kawasaki Ninja GPZ900R, released in 1984.
How long is a sport bike?
Since there are several types of sport bikes, their length varies. However, the length of sports motorcycles is usually between 80 and 110 inches.
When buying your sports bike, do your research and remember to go for one that fits your specific needs, budget, and expectations. If you're a beginner, don't go for the most powerful sports bike out there but rather, consider something smaller and more reliable to get you started. And when all is said and done, gear up, respect your bike, respect the road, and enjoy the ride!
Wondering how YOU can protect your bike?
Check out Monimoto smart trackers