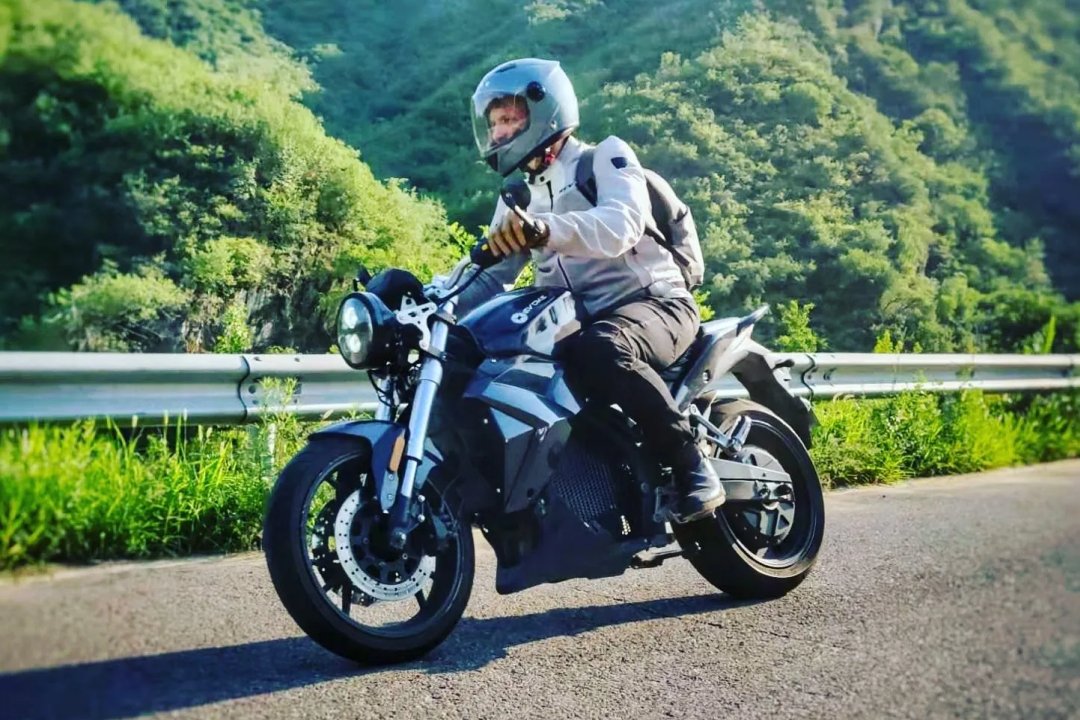 What are the best Chinese electric motorcycles, and should you buy one?
A decade ago, there was almost nothing to the electric motorcycle market. Today, it's a multibillion-dollar industry. The evolution and transition to electric motorcycles have been incredible.
However, even before electric motorcycles began to trend, China has already led the global industry in some ways. In terms of the number of motorcycles produced yearly, China is on top of the ladder. Perhaps this explains why China-based motorcycle brands are getting a lot of things right with Chinese electric motorcycles.
Whatever reason it is, let's get a myth out of the way: Chinese electric motorcycles are not unreliable and prone to breaking down. In fact, a China electric motorcycle can give the established motorcycle brands a run for their money.
If you're looking to buy a Chinese electric motorcycle, this comprehensive guide listing several electric bikes from China will help. We're listing electric Chinese motorcycles in the street and sport bike categories. Most of these bikes are suitable for commuting, urban riding, and just about everything in between.
China Electric Motorcycle Evolution
The Chinese electric motorcycle industry has been targeting the European and American markets for a long time. It now appears electric motorcycles are providing a good route for Chinese electric motorcycle brands.
American, European, and Japanese motorcycle brands have mainly concentrated their efforts on designing high-power electric motorcycles. These are typically prohibitively expensive. The two-wheeler manufacturers in China adopted a different but simple approach.
China electric motorcycle brands focus on making quality lightweight, budget-friendly, smaller, and commuter-type electric motorcycles. Now, the Chinese brands are releasing quality China electric motorcycles and spreading them to all parts of the world. Although the adoption of Chinese electric bikes has been modest in some markets, their acceptance in the United States and Europe is rising.
Previously, a barrier that understandably stood in the way of the Americans and Europeans accepting Chinese electric motorcycles was the concern about quality. Over the years, the Chinese motorcycle industry has grown in leaps and bounds.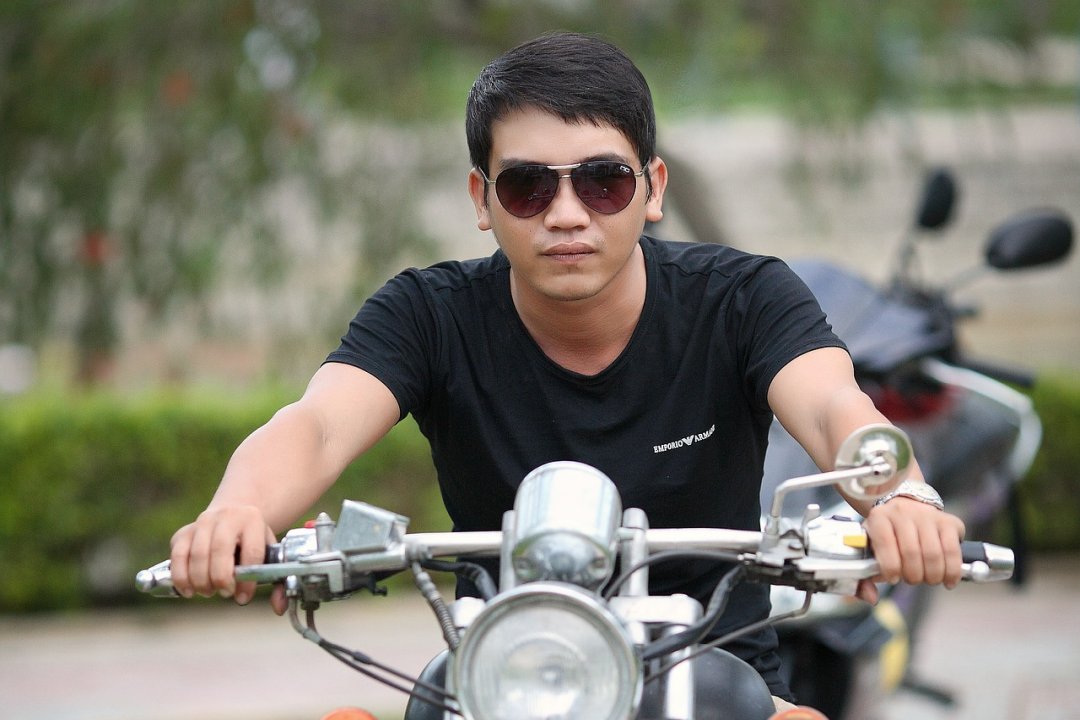 The penetration of Chinese electric motorcycles into European and American markets has encouraged more research and new technologies. Getting Chinese electric motorcycles with improved charge and lithium-ion range capabilities is now easier than ever in the United States and Europe.
Should You Worry About Chinese Electric Motorcycle Quality?
By moving with the times and improving their reputation worldwide, the Chinese electric motorcycle industry now releases electric motorcycles that can hold their own in the global market.
Additionally, it keeps improving in technology giving rise to lightweight designs that appeal to all riders in the motorcycle world. Chinese electric motorcycles continue to grow and gain a foothold within the shores of the Western world.
There has also been an increase in the number of Chinese electric motorcycles dealers in the US. With high-powered Chinese electric sports bikes in the works, Chinese electric motorcycles will undoubtedly have a say in the future of electric motorcycles.
We've done the research for you and reviewed some of the top and affordable Chinese electric motorcycles available in the West. Below, we've listed the four best Chinese electric motorcycles that you may want to consider. Our criteria for choosing these bikes are primarily based on their price and performance.
1. 2021 CSC City Slicker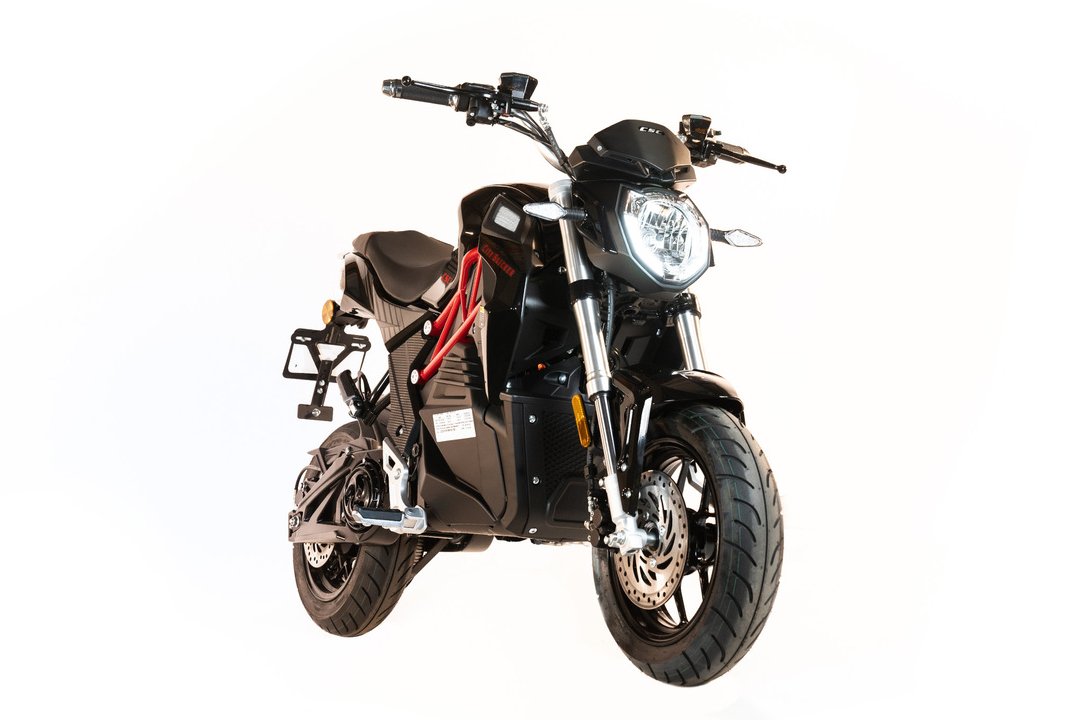 The 2021 CSC City Slicker is a Chinese electric motorcycle with a top speed of 46 mph. For riders looking for an electric motorcycle aimed at commuting and fun rides, the 2021 CSC City Slicker is a bike to consider.
It has a belt-drive, front and rear suspension, and a 26 Amp Hour lithium-ion battery that can be fully charged in less than 8 hours with a standard 120V charger. It also comes with a deep-cycle battery charger. The 2021 CSC City Slicker has an average range of between 20-50 miles on a full charge.
The CSC City Slicker is also equipped with disk brakes, LED turn signals, rearview mirrors, reverse gear for parking, and a 12-month unlimited mileage warranty.
| | |
| --- | --- |
| Engine type | Electric |
| Power | 4.3 HP (3.1 kW)) |
| Top speed | 75.0 km/h (46.6 mph) |
| Cooling system | Air |
| Gearbox | Automatic |
| Transmission | Belt |
| Starter | Electric |
| Dry weight  | 98.0 kg (216.0 pounds) |
| Seat height | 762 mm (30.0 inches) |
| Power/weight ratio | 0.0438 HP/kg |
| Electrical | 72 Volt 26AH Lithium Ion battery |
2. NIU RQi-GT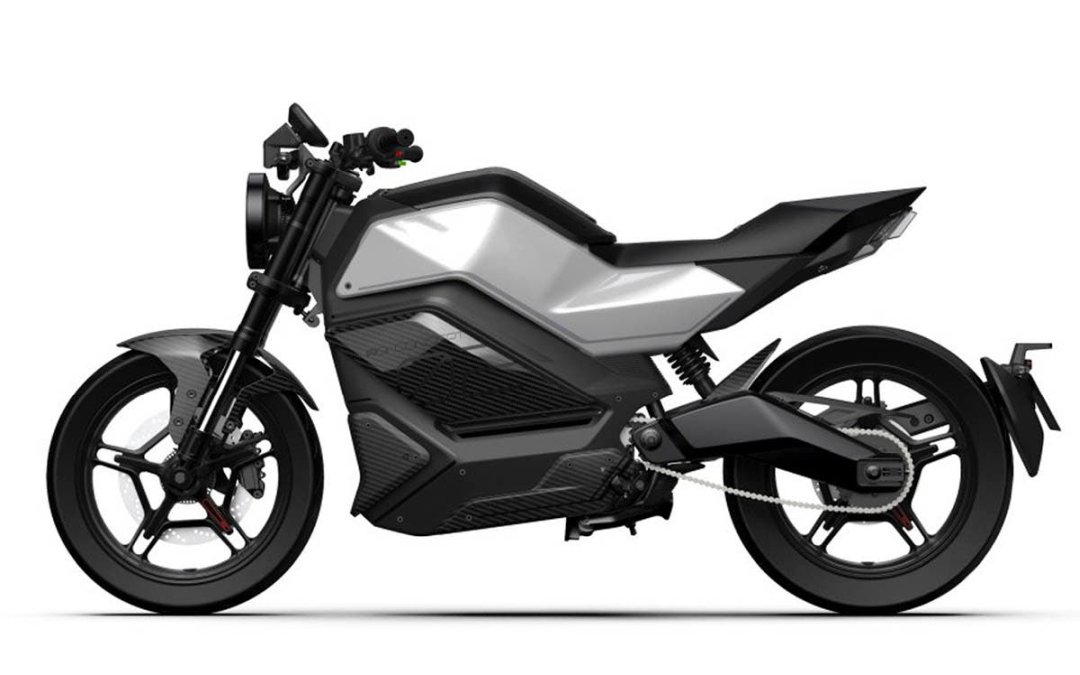 The NIU RQi-GT is a mid-mounted 30 kW (40hp) Chinese electric motorcycle with a range of up to 80 miles (129km) and a speed of 161km/h.
However, the range is measured at city speeds (averaging 48 km/h). This China electric motorcycle has two removable Panasonic batteries with a combined capacity of 7 kWh.
Some experts have considered this bike to be the future of Chinese electric sports bikes. Some of the other features of this Chinese electric motorcycle for sale include a cornering headlight, traction control, anti-theft and vehicle tracking functionality, and ABS. This China electric motorcycle also has a disc at both ends of the braking system and a pressure-measuring app.
| | |
| --- | --- |
| Engine type | Electric |
| Electric motor | 30kW (40 PS) |
| Battery | 7 kW |
| Top speed | 100 mph (161 km/h) |
| Front suspension | Inverted fork |
| Rear suspension | Coil spring & hydraulic |
| Charge time | 2.5 hours at 800W |
| Lighting | LED |
| Range | 129 km (80 miles) |
| Acceleration (0-50 km/h/0-31 mph) | 3 seconds |
3. Evoke Urban Classic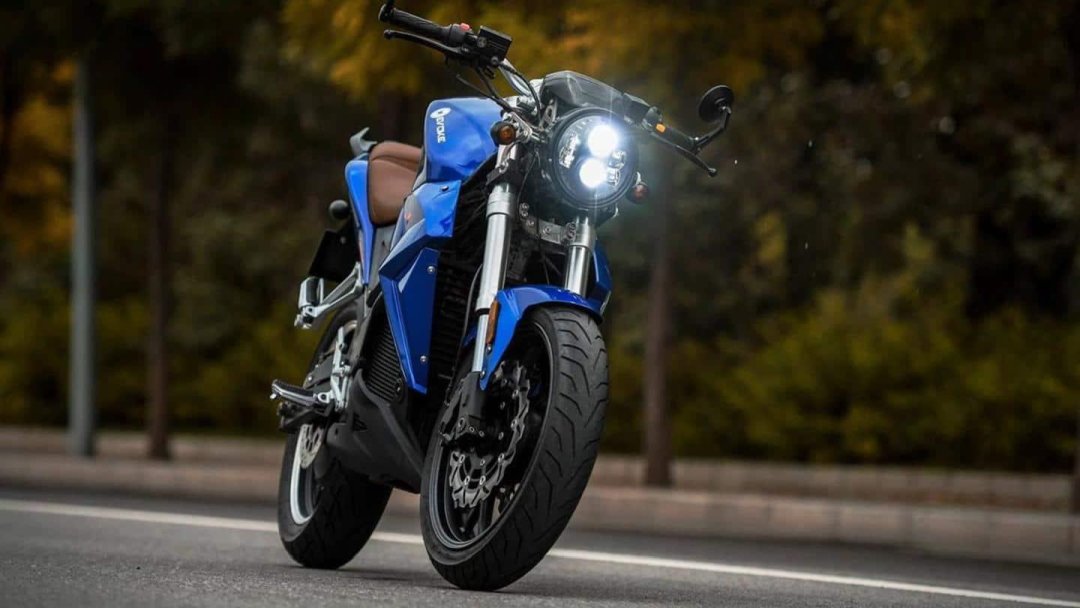 Evoke electric motorcycles have become a household name in the electric motorcycle world.
The Evoke Urban Classic uses Samsung SDI battery cells in an 8 kWh battery pack. The battery system of this electric motorcycle gives it the capability for a range of 124 miles (200km) in the city and 74 miles (120km) on the highway. It has a 19 kW motor that delivers 116 NM of torque and a top speed of 81 mph (130 km/h). This Evoke electric motorcycle has the aesthetics of a typical Chinese electric sports bike and is suitable for all experience levels.
| | |
| --- | --- |
| Engine type | Eletric |
| Battery capacity | 103.6 V, 72.9 Ah |
| Motor power | 19000 W |
| Brakes | Double disc |
| Tire type | Tubeless |
| ABS | NO |
| Braking type | Combi brake system |
| Odometer | Digital |
| Driving range | 200km/charge |
| Mobile connectivity | NO |
| Acceleration | 0-60 Km/h in 3s, 0-100 Km/h in 6s |
| Charging time | Upto 80% : 90 Minutes |
| Lighting | LED |
| Seat height | 760 mm |
| Weight | 179 kg |
4. VOGE ER-10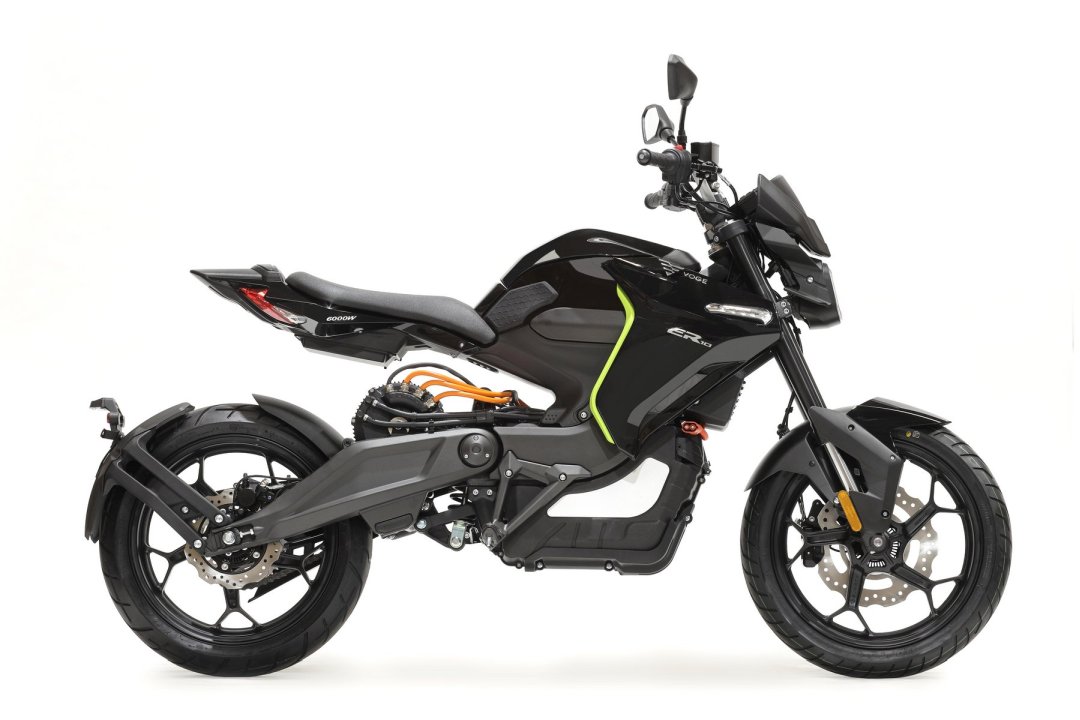 The VOGE ER10 is a Chinese electric motorcycle that is powered by a 70Ah battery.
The motor of this bike can peak at 14kW and gives out a torque of 42NM. The VOGE ER10 can attain a top speed of 80.8 mph (130kph) with a rider that weighs 75kg.
This China electric motorcycle has a good ratio for the overall design, with 80cm seat height, 17cm ground clearance, and 2 meters length all across. Other features with this bike include a tubeless tire, disc brakes (front and rear), LED headlight, taillight and turn signal, digital meter, ABS, keyless start, and USB port.
| | |
| --- | --- |
| Engine type | Electric |
| Power | 8.1 HP (5.9 kW)) |
| Top speed | 130.0 km/h (80.8 mph) |
| Cooling system | Air |
| Gearbox | 1-speed |
| Transmission | Chain |
| Starter | Electric |
| Dry weight  | 115.0 kg (253.5 pounds) |
| Seat height | 800 mm (31.5 inches) |
| Power/weight ratio | 0.0700 HP/kg |
| Torque | 42.0 Nm (4.3 kgf-m or 31.0 ft.lbs) @ 7000 RPM |
Maintenance Tips for Chinese Electric Motorcycle Owners
The maintenance of Chinese electric motorcycles or any other electric motorcycle is different from traditional combustion bikes.
To enhance the performance of your electric motorcycle and make it last longer, there are some important things you must regularly do.
Below are essential maintenance tips that can save you money and significantly improve your experience with your Chinese electric bike:
The battery is the most critical part of your electric motorcycle. Follow the manufacturer's manual on the right way to charge the battery. If you charge the battery the wrong way, it won't serve you for long before getting damaged. Also, keep your bike's battery from a place that's too hot or cold. You can also increase the lifetime of your motorcycle battery by regularly decreasing your motorcycle chain.
Always check the tire pressure of your Chinese electric motorcycles with a pressure gauge to ensure the recommended amount of pressure is maintained.
Always lubricate the moving parts of your motorcycle. If the necessary components of your bike are not adequately lubricated, friction will set in, and that affects the overall performance of your bike.
To protect your electric motorcycle's mechanical and electrical components, avoid frequent and emergency braking when riding your motorcycle.
To conserve power, always remember to power off your Chinese electric motorcycle between rides or when not in use.
Persistent overloading of your electric motorcycle will put pressure on your bike's motor, making it wear down within a short time. Overloading will also affect the tires of your bike.
Keep dust, dirt, and debris away from the engine and chain of your bike. Accumulated dust can hamper the performance of your bike's engine. Wash your Chinese electric bike at least once a week with a low-pressure water stream or wet rag.
Safety of Your Chinese Electric Motorcycle
Maintaining your new electric toy well and servicing it regularly is key. However, the security of your bike is just as important.
Always lock your bike, no matter the time in between your rides. Activate the steering lock of your bike when you're parking it, preferably in a well-lit garage.
If you don't have a garage, keep your bike covered. Use quality locks and chains for your bike and ensure you lock it to something heavy. For added security, you may also want to use multiple locks for your electric motorcycle.
One of the best anti-theft devices you can use to prevent your Chinese electric motorcycle from being stolen is a motorcycle alarm. Motorcycle trackers help to avoid motorcycles theft and in recovering stolen motorcycles within a short time.
FAQ
What is the best Chinese motorcycle brand for electric motorcycles?
Although many Chinese electric brands lay claim to the top spot, Evoke Electric Motorcycle remains the best Chinese electric motorcycle brand. Evoke has a range of 124 miles, which is excellent for electric motorcycles, and it's a great bike for city riding, commuting, and fun weekend rides.
What is the fastest Chinese electric motorcycle?
With a top speed of 100 mph (161 km/h) and a range of up to 80 miles (129 km), the fastest Chinese electric motorcycle is the NIU RQi-GT.
How much is a Chinese electric motorcycle?
The price of a Chinese electric motorcycle depends on the type you want to buy. You can get some fantastic Chinese electric motorcycle for sale at between $2,500 and $4,000. The price of high-power Chinese motorcycles, like Evoke Urban Series, starts from around $7,800.
Where can I buy a Chinese electric motorcycle?
Following are some of the places you can buy a Chinese electric motorcycle:
When looking for a Chinese electric motorcycle for sale, always make sure you're buying from a reputable dealer. If you're looking to buy second-hand, paces like Craigslist can be helpful. However, it's difficult to find used electric Chinese motorcycles as the market is still very young and there aren't many used electric bikes in circulation yet.
Should You Buy a Chinese Electric Motorcycle?
As the global cry for alternative and green energy continues, there's no doubt that the future of electric motorcycles is a bright one. You won't be throwing your money away by investing in a Chinese electric bike. Chinese motorcycle manufacturers have come a long way, and it's exciting to see the new bikes on the market.
For now, most of the available Chinese electric motorcycles may not be able to attain the same speed as those of the fuel-powered Japanese, American, and European motorcycles.
But the right Chinese electric motorcycle will not let you down if all you want is a fantastic urban and electric motorcycle that you can ride and commute in. If you're also cost-conscious but want to ride in the limitless possibilities the electric motorcycle world offers, a Chinese electric motorcycle may be your best bet.
Wondering how YOU can protect your bike?
Check out Monimoto smart trackers