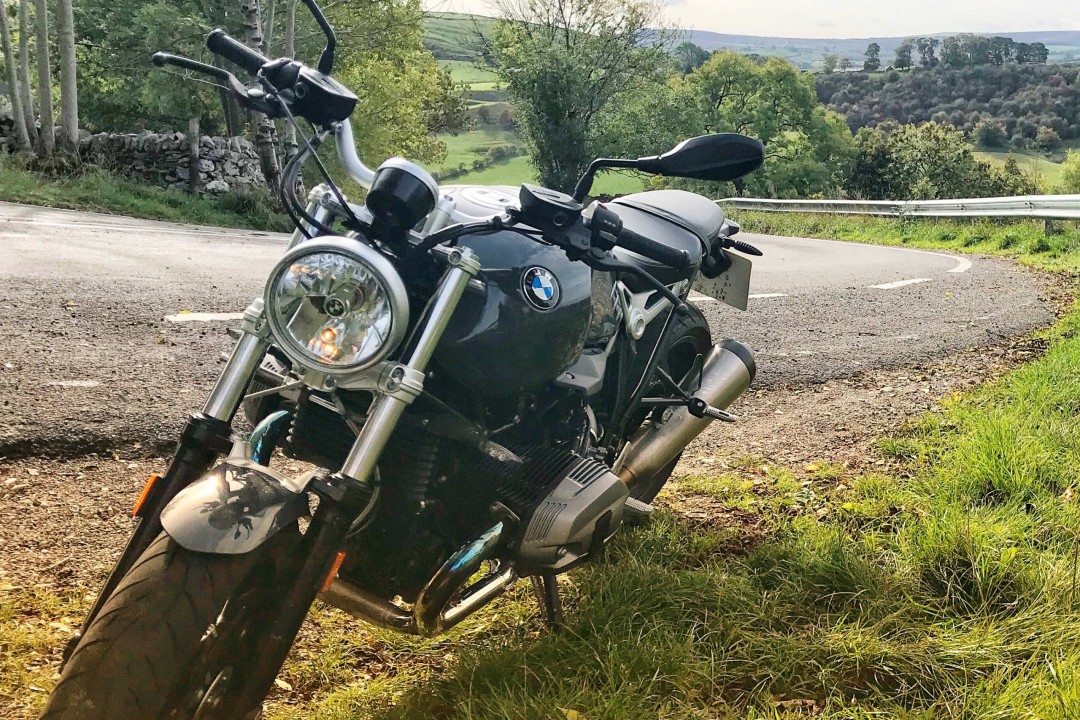 The alarming rates of motorcycle theft in London is something most riders are very aware of. Despite owners taking more security precautions than ever, motorcycles and scooters in England get stolen on a daily basis. Statistically, thieves prefer mopeds and smaller bikes which are easier to move and take apart for spares. Unfortunately, large adventure and street motorcycles are at risk, too.
However, this doesn't mean you should quit motorcycling or switch to four wheels: protecting your bike using a motorcycle tracker can be an easy and cost-effective way to prevent theft. Motorcycle trackers alert owners immediately if their bikes are being moved, enabling the police to pinpoint the exact location of the stolen vehicle. If there is no tracker installed, most stolen motorcycles are never found. Thieves quickly tear them apart and sell the parts, making it extremely difficult to find the stolen motorcycle.
We're thrilled to share yet another customer's story of getting their bike back thanks to the Monimoto tracking device installed on their motorcycle.
Motorcycle Theft in London: The Price of Coffee
Andy, the owner of a street BMW motorcycle, usually locks up his bike using a chain and a disc lock as well as making sure the steering lock is on. However, having parked his bike in a busy car park in front of a local cafe on a Friday morning, Andy figured his motorcycle will be safe.
"I was just going to grab a quick coffee. I thought it would only take me half an hour or so. It was 9 am on Friday morning, which, I figured, wasn't exactly prime bike thieving time. Besides, there were lots of cars coming and going, there were dog walkers around. I felt like my bike was safe there, so I only locked the steering", Andy explained. He had left the chain and disc lock at home knowing his bike would be parked nearby and that he wouldn't take long.
However, the minute Andy sat down with his coffee, his phone went off. The Monimoto tracker alerted Andy that his BMW motorcycle was being moved.
Finding the Motorcycle
Having received the alert, Andy immediately ran out of the coffee shop. When he reached the parking lot, however, his motorcycle was already gone. "I couldn't believe it, but the bike wasn't there anymore", Andy recalled.
Thankfully, following the directions from the Monimoto app which provided the exact GPS location of his bike, Andy soon found a disused garage where the stolen bike was being hidden. "Unbelievably, it was just five minutes away. I found my motorcycle in that abandoned garage, relatively undamaged", Andy told us.
Not only our tracker helped him locate the stolen bike but, as Andy shared, it saved him thousands of pounds on insurance. "If the bike had been stolen, I know insurance excess and premium increases would have cost me a lot. Thanks to Monimoto, this was prevented!".
Success stories like Andy's are what keeps us inspired and our customers' motorcycles safe. Monimoto trackers are incredibly easy to install, and the best part is, they're wireless. This means you can hide a Monimoto tracker anywhere on your motorcycle and it will keep sending out an exact GPS location of the bike even if the thieves cut the electronics. Tiny and wireless, yet unbeatable: join the Monimoto family now and make sure your bike is always protected!
Wondering how YOU can protect your bike?
Check out Monimoto smart trackers