Motorbike Trackers
All shipping taxes and duties are paid by Monimoto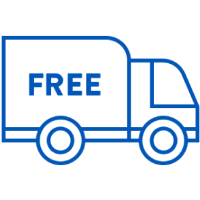 Free shipping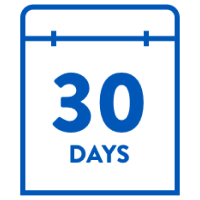 30 days full refund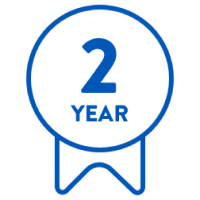 2 years warranty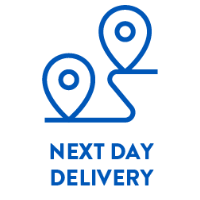 Next day delivery
If you are looking for a way to always know the location of your motorbike and prevent thieves from stealing it – the Monimoto motorbike tracking device is just what the doctor ordered!
Monimoto offers two compact GPS motorbike tracking devices which, when mounted, can track and display the location of your vehicle and even informs the owner instantly after it senses a threat or danger of theft. The MM5 and MM6 models are an excellent solution for every concerned owner who wants to protect their property from theft.
These innovative devices are in continuous contact with satellites and can be expected to display the location of the motorbike even if it is taken to an underground parking lot or a secluded spot, somewhere abroad. All in all, the Monimoto concealed tracker is a solfid investment in the safety and comfort of everyday life as well.
The affordable Monimoto MM5 2G tracker
The base MM5 tracker works in 2G frequency and connects to a satellite via mobile network carriers. It can be operated in: all EU countries, Switzerland, Iceland, the UK (and some of its territories like the Isle of Man, Jersey, Guernsey), many other nations in Continental Europe as well as Israel, Russia, Georgia. The wholesome list of countries and the supported carriers for the MM5 motorbike tracker can be found here.
The international micro-SIM card is the essential part which allows the tracker to pinpoint the real-time location with 100% accuracy. Be online and track the location via a mobile app. This high-quality device is very affordable and thus will significantly benefit all owners who understand the threat of owning a motorbike and the possibility of it being stolen.
The MM5 tracker is smart, compact and can be concealed to prevent criminals from noticing it. Only 126mm in length, it can be easily stored or placed in various inconspicuous spots for maximum prevention efficiency. The device can be controlled and monitored through a straightforward and very user-friendly mobile app which is available on both Google Play and AppStore.
If you buy the 2G motorbike tracker – Monimoto MM5 today, you get two months free SIM card subscription. If you want something more advanced, opt for the Monimoto MM6 which has global coverage in comparison to only partial continental coverage of the MM5.
Premium and efficient – Monimoto MM6 3G tracker
When looking for added theft prevention and retrieval of stolen motorbike possibilities, the MM6 Monimoto tracker ticks all the right boxes. Just as its little brother, the Monimoto MM6 is a compact and very concealable tracker which works not only locally, but also globally. No matter where your bike ends up, you can find its location and expect to retrieve it.
It comes integrated with a remote alarm key. The alarm is silent, so if something terrible happens, you are almost instantly informed about the suspected theft. The tracker calls and informs the owner via mobile phone ASAP. This tracker supports both 2G and 3G connections, thus allowing it to accept signals from carriers all over the world.
With a two-year warranty, the MM6 is arguably the best choice for motorbike protection in the market. Quad-band support, advanced 3G positioning for maximum location accuracy and a durable build makes this device a nightmare for criminals and a joy for the owners. The device can be controlled and monitored through a straightforward and very user-friendly mobile app which is available on both Google Play and AppStore.
If any motorbike GPS tracker can be labelled as the 'Most versatile' or 'Most capable', it could definitely be the Monimoto MM6. If you buy it now, the device will come with two months of free subscription for your sim card. It is also king in its price range because direct competition cannot offer such affordable, yet well-built and versatile devices.
The benefits of these devices out in the real world
It is normal to wonder whether these traits 'on paper' do translate and work out in the real world. Our answer will be short. Yes, it works in the real world.
Read the numerous success stories here and find out how owners got their precious possessions back thanks to the Monimoto tracking device. Since it is concealed from plain sight, thieves have a hard time noticing them. This works in your favour. As they try to run away, the global SIM card coverage with the MM6 3G model or the broad continental coverage (with the MM5 2G model), ensures that no matter where they run, they will not hide.
With the help of law enforcement and the Monimoto tracker for motorbike, motorcycle, scooter, moped and owners of other vehicles aren't also privileged to see their property returned, but also help in bringing huge criminal organisations to light. As this motorbike location tracker is compatible with not just motorcycles, but also scooters, mopeds and other means of similar transport, everyone who buys, can benefit!
Other important info
Something seems wrong? Let us know by writing an email to [email protected]
If you happen to have any questions about the products – do not hesitate and write us a message via our social media, live chat option on the site or email.
Also follow us on social media to always be notified about updates, new releases, and publications which will be relevant to all Monimoto clients and concerned motorbike owners alike.
Subscribe to get exclusive updates
Leave your email, we will send useful info and exclusive offers. No spam!