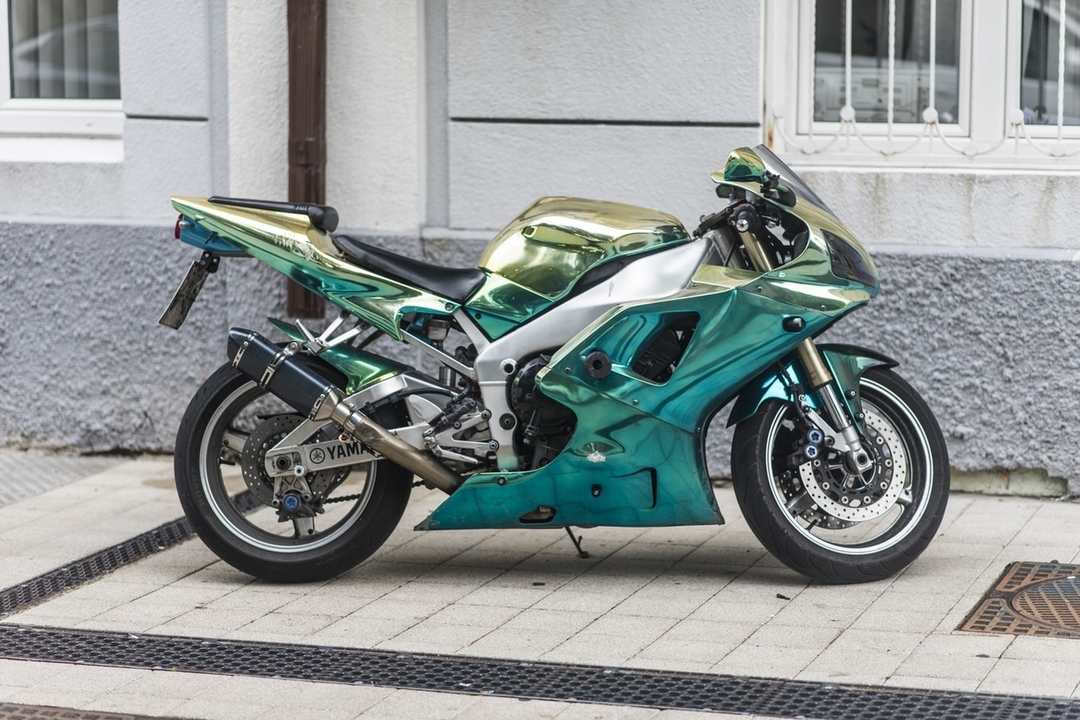 For the past 5 or 6 years, the rates for motorbike theft in the United Kingdom have been on the rise. Owners, especially those living in urban areas of England, have it more and more challenging to keep their property safe. In the course of 24 hours, more bikes will be stolen than bought brand new. Over the year, more than 50 thousand will have disappeared, and only 8 thousand of them will be recovered. Shocking, huh? This should call for immediate action at the owners' end. You and your peers should consider all types of security devices for motorbikes. Monimoto thinks it is about time for the owners to take more matters into their own hands and openly discuss security for their motorbikes.
No. 1 priority – improve security at home
Since close to four-fifths of the total motorbikes are stolen from homes, the safety in and near it should become a top priority.
Sometimes owners prioritise the wrong things and end up with huge expenses on safety, yet their possession still gets stolen. To know how to improve theft prevention, you must also understand the thought process of a thief. If you know how they operate, what they look for, and how do they execute crimes, you can better prevent potential offences.
Most criminals are afraid of being stuck, exposed (seen) and most of all – dealing with an unexpected obstacle. By lighting your back or front yards, placing motion detection-triggered lighting or installing a one or two CCTV camera network, you make criminals think twice before they decide to act out their plan.
Also, try to understand that a thief only needs (on average) 20 to 40 seconds to get on and ride away with a motorcycle worth over ten grand. Try to make them think that your possession is just too much work and way too risky for being caught.
Neat tricks like kill switches, guard dogs, etc.
As mentioned before, thieves hate nothing more than surprises. If there are things that they could not anticipate or expect, more often than not, they choose to 'abandon ship'. So, things like kill switches, guard dogs, beeping driveways or blocked paths make them stress.
A kill switch is worth excluding because it can be particularly effective against both amateurs and professional thieves. Since only the owner knows about how to start the motorcycle, simply rolling away with it is too much of a worry. In Eastern and Central Europe, vehicle theft rates were something in the early to mid-90s'. As a result, many owners during that time installed kill switches into their automobiles. Though not stopped dead in their tracks, thieves had to pull back, and people saw a significant decline in car theft as a result.
Moving on, there are other measures which private homeowners see as very useful. One of which is the adoption or purchase of guard dogs. Hounds, Rottweilers or German Shepherds do a great job of not just being a pet but also protecting what's yours at night. They are a significant obstacle for thieves and if they hear something barking or growling close by, most of the time they will try to seek out other opportunities for theft.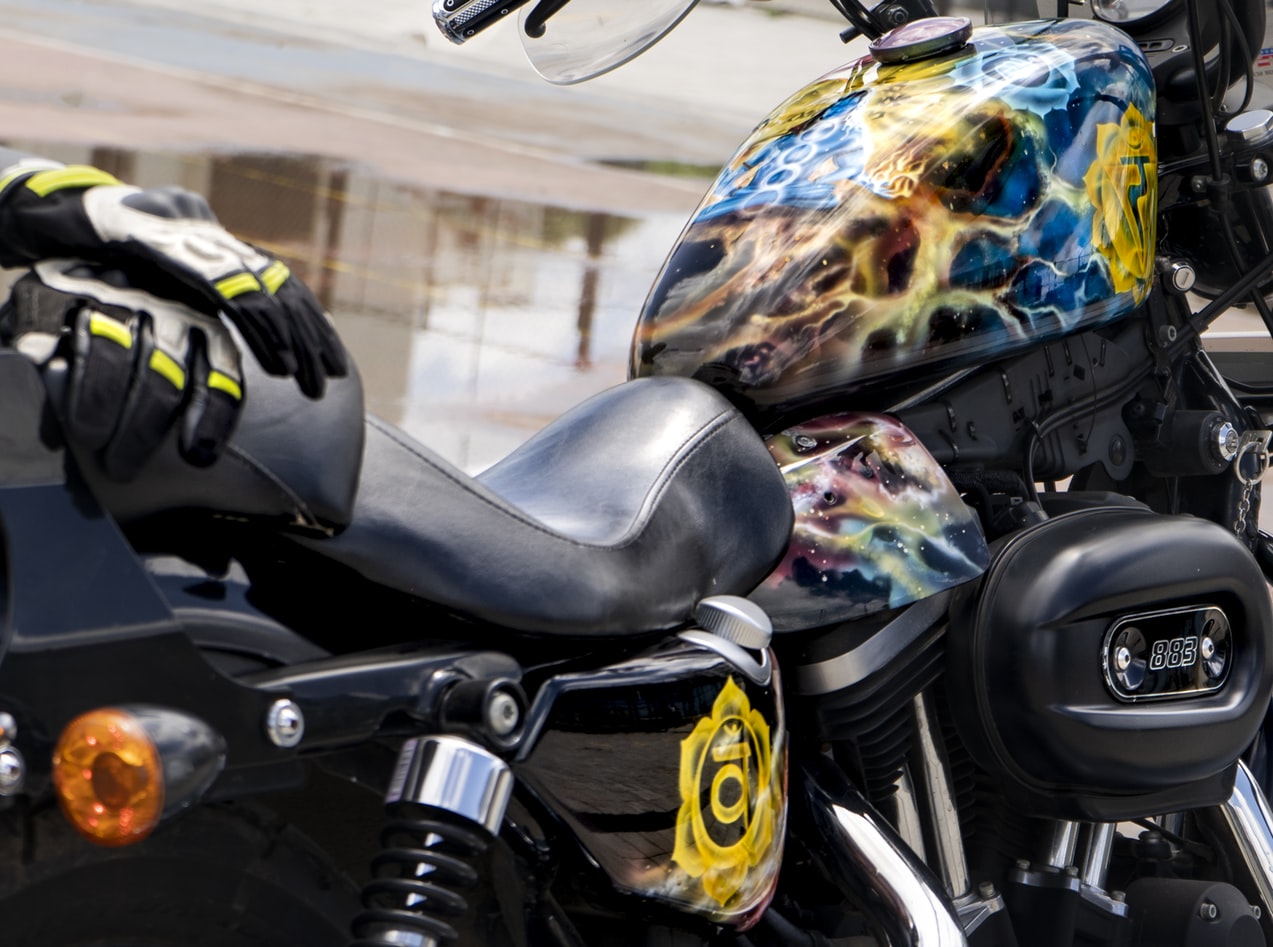 How a GPS motorcycle tracker results in successful retrieval
The best security for motorbikes is the one which can help avoid the loss of your motorbike. Whether it be the prevention of theft or great aid in retrieval, the most important thing is not to lose your possession.
Monimoto, more so than any GPS tracker out there, helps monitor and keep safe your moped, scooter or motorcycle. By utilising smart tracking, proximity sensors, 2G or 3G technology (Monimoto MM5 and MM6 models respectively), GPS trackers can pinpoint the exact or very close approximate of your motorcycle's location in the UK or Continental Europe thanks to 2G while 3G enables locating it globally. And yes, if you are in the UK, you can buy the high-quality motorbike tracking system Monimoto online and receive it the next business day with free shipping.
Moreover, it greatly helps if the tracker has an additional proximity sensor. Thanks to it, owners can be immediately notified if something wrong is going down.
In the end, if (god forbid) your motorcycle is stolen, but you do have a concealed, compact motorbike GPS tracker placed on it, you can monitor the location of the motorbike and pass it down to law enforcement to ensure proper and quick retrieval. It is a tool that prevents the property from going out of sight and truly missing.
Other measures
In addition to all of the tools, steps and techniques mentioned above, there are also other protection options you could implement for added motorbike security. Essential for all riders are locks.
Without them, usual bicycles would be stolen twice as often. However, motorcycle owners have a broad choice of disc brake, regular bike or wheel locks that add very much trouble for the thief. Locks are amongst most popular motorcycle security products and are very affordable so almost all owners can implement them to boost safety both short and long-term.
You could also try to park your motorbike in a secure parking garage or lot with cameras, guards and 24/7 monitoring. This requires no investment into any motorcycle security system but is quite expensive in the long run. But, since safety and security aren't something you can't put a price on, maybe the expenses are worth it.
In conclusion, there are many measures and means to improve the security of your motorcycle. However, in most cases, there is a considerable benefit for safety if you will decide to be adding at least one or two measures we mentioned in this list to your repertoire. In one way or another, they either force criminals to think twice or to shy away from such a challenging theft altogether.
Wondering how YOU can protect your bike?
Check out Monimoto smart trackers