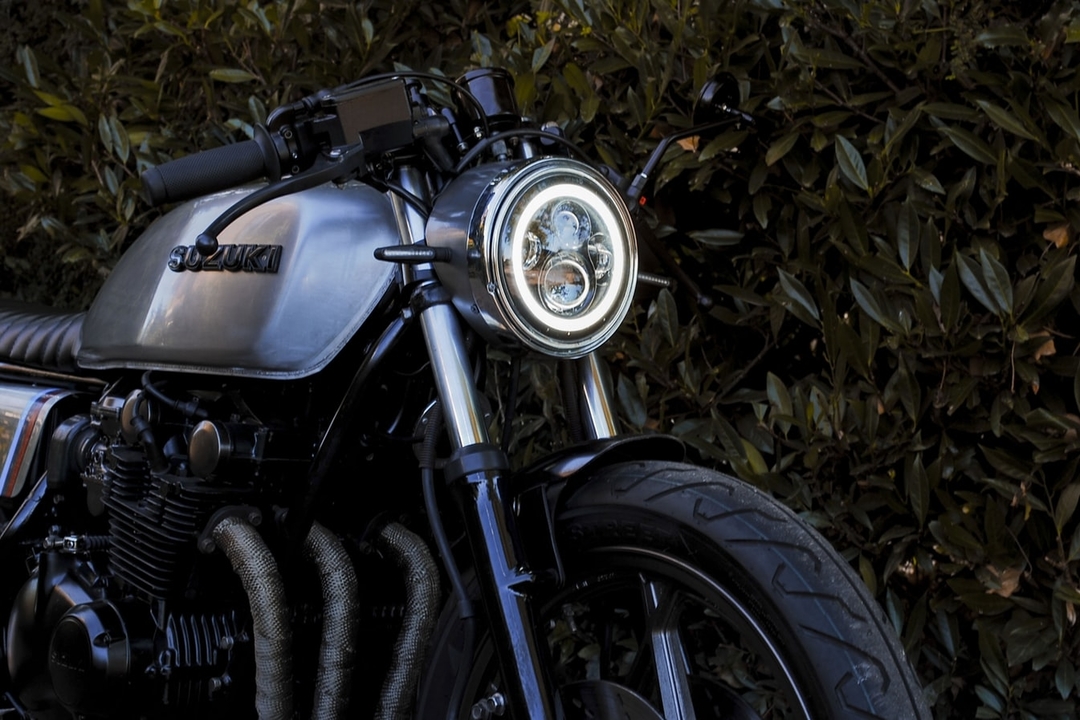 What traits make the best Motorcycle tracker
If you are a bike owner in the UK, you probably are aware of the worrying numbers. Every month, more bikes are stolen than bought brand new in this country. At this alarming rate, over 25 millions of pounds worth of motorcycles, mopeds and scooters are taken and never return to their rightful owners. This is a huge issue that needs addressing. For owners, they must take the necessary steps to prevent and if things do take a turn for the worse, have the tools to find their stolen motorcycle. For these reasons we are going to talk about how to find and determine what qualities make the best motorcycle tracker and which protection unit could be labelled as the best motorcycle GPS tracker for the UK market.
Let's begin!
Affordable & dependable (best anti theft devices for motorcycles)
You cannot put a price on safety and security. These values are essential to the comfort of everyday life, so evaluating it is complicated. However, even if something is vital, spending every penny should not be necessary to satisfy the need or urge. More so, if two products can fulfil the same requirements without significant compromises, why even opt for the costlier selection?
So, even with one of the most important questions in mind: safety, you should not go overboard and buy something just because it costs an arm and a leg. Sometimes more affordable options provide just the same quality.
Nonetheless, an investment into safety best anti theft devices for motorcycles is best when it does not cripple, limit or put additional worries into your daily routine. With some premium devices, it ends up being a maintenance-related nightmare. In this case, a tracker could require constant charging, have costly subscription or other reoccurring fees, etc.
Crucial that you should buy and use a device which is affordable and can be relied on to do its job without requiring much attention. This is very important for the best motorcycle alarm/tracker system in the UK.
These were our primary goals when designing the Monimoto MM5 and MM6 GPS trackers. Being affordable and efficient GPS tracking devices is what we set out to create. In comparison to other units, it does cost less but lacks no features found on much more expensive devices. Low-maintenance also proves to be a massive plus in the long run.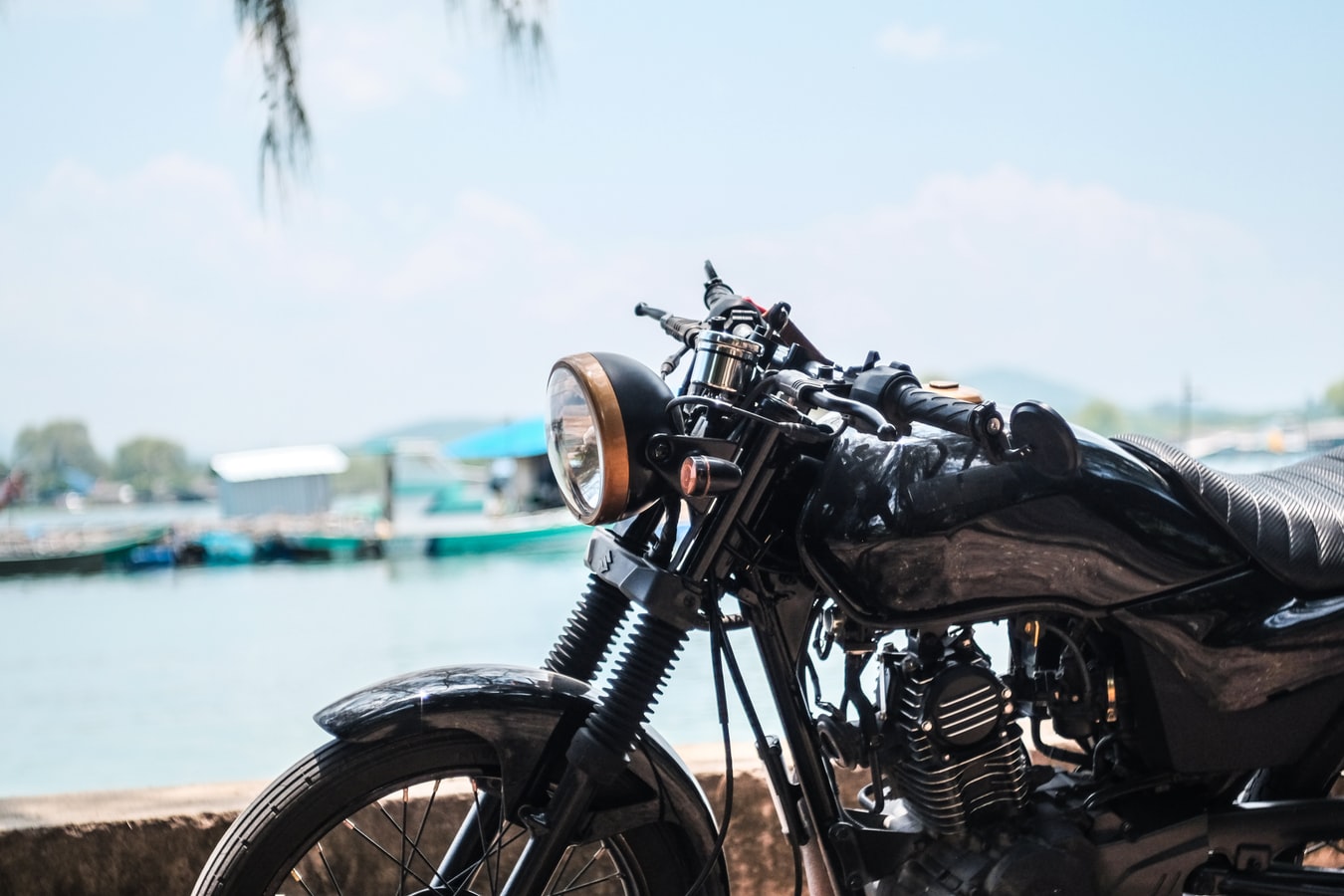 Alarming yet concealable
The best tracker should also be very easily concealed from plain sight while having the capacity to alarm the owner if something is done wrong instantly. A mere tracker has minimal use. Of course, it can help with tracking or whatever else, but you could notice that the motorcycle was stolen after a few hours, days even if you were away on vacation for example.
This creates a significant communication lapse that needs to be fixed. An alarm must go off as soon as the motorcycle moves without the owner nearby. Imagine that you bought the very best GPS tracker in the world. You come back from a camping retreat only to find your motorcycle stolen. The tracker shows your device is already shipped off and is on its way to Whatever-STAN. Even if an international police operation does go down and your motorcycle is somehow retrieved, it is still weeks and months before you have your motorcycle back.
This is why an alarm has to go off. It needs to announce about the theft and alert the owner immediately. So, the best anti-theft devices for motorcycles should combine alarms with tracking possibilities.
Worth mentioning is the fact that the tracker/alarm should be concealed from plain sight. If the thief sees it, they can quickly get rid of it. However, if the thing is not noticeable by the unfamiliar eye, they can be lured right into your trap.
We use the names alarm and tracker as synonyms for the Monimoto device. Why? Because while mostly a tracker, the Monimoto also has a proximity sensor, connected with your Monimoto key. Only you have the key, and when the Monimoto tracker senses that your motorcycle is moved, but the key is not nearby, it realises that theft might have occurred. Within seconds it comes in contact with the owner by non-stop calling. This way the owner is alert and can take immediate action.
Warranties, guarantees
The most beneficial purchase for the customer is the one which gives guarantees. If the manufacturer, reseller or mediators are shying away from providing a guarantee or issuing out warranties, we suggest you look the other way.
Every Monimoto client gets 30-day money-back guarantee and a two-year warranty.
Additional uses
If needed, the best tracker should be versatile and adaptable to various applications and needs. For example, the Monimoto device can be used not just for motorcycles, scooters and mopeds, but automobiles or any other precious property also.
Domestic, Continental, Global coverage
There is a significant amount of motorbike thieves in the UK that are sent here from foreign countries. They steal a bike, and a UK-rider can search for a needle in a haystack, his possession is already on its way to Continental Europe, Asia, Africa, South America or wherever else.
This is why trackers have to be able to track your motorcycle even when it is moved abroad. In Scandinavia, for example, boat engines are one of the most stolen goods. The thieves usually ship the boat engines to their homeland. However, thanks to tracker implementation, consumers in countries like Norway and Sweden have cut down boat engine theft numbers by 40-50 per cent and improved recovery numbers threefold thanks to this technology.
The same applies to UK motorbikes. If you do buy a high-quality tracker, make sure it can track abroad. Even if your possession is taken away, law enforcement can track down the perpetrators and bring them to justice while compensating you for your losses and possibly also recovering your motorbike.
Monimoto MM5 compact device can track a motorcycle in the UK, all of EU, almost all of Continental Europe and some Middle East or Caucasus region countries as well. The MM6 device utilises 3G connectivity and works worldwide. Buy it online today!
Wondering how YOU can protect your bike?
Check out Monimoto smart trackers