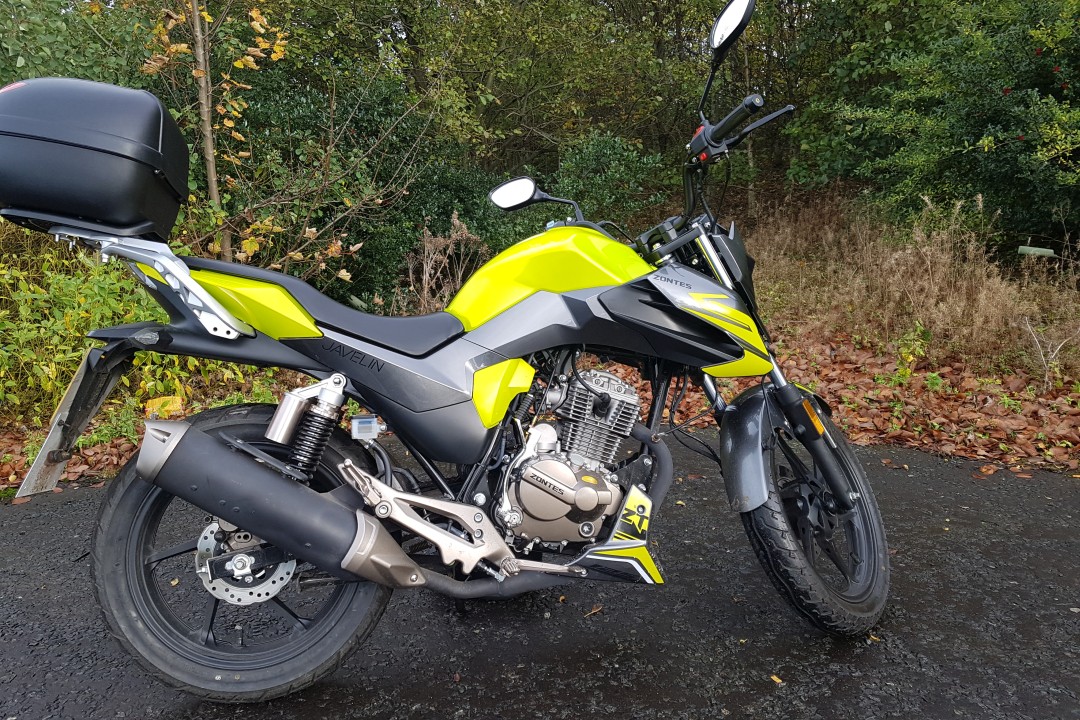 How long does it take to recover a stolen bike from the minute the police are called to the moment it's retrieved?
28 minutes.
If you've got Monimoto installed, that is.
This is by no means standard, but if the police are called immediately after the Monimoto tracker goes off and if the officers are willing to get involved straight away, it's entirely possible to recover a stolen motorcycle in record time. Noah's story is the perfect example:
Noah, an Edinburgh resident, was visiting a relative in a care home when he left his Zontes Javelin 125 in a car park. According to Noah, he was only going to take a moment, and the car park seemed secure. "The car park uses CCTV, so I simply parked the bike, locked it up with a steering lock, and figured it'll be fine for a few minutes".
However, sometimes, few minutes is all it takes. As Noah went inside, his phone went off: "I got a call from Monimoto saying my bike was being moved. As I rushed out to see what was going on, the motorcycle was already gone", Noah recalls.
He immediately phoned the police and opened the Monimoto app to see where the motorcycle was being taken. "The police had a car with me within eight minutes. I was able to give them updated information in real time, and the police were really great", Noah says.
He rode in one of the police cars while the second one scanned the industrial estate near local railway tracks. "The police were great, and they located the bike in less than half an hour", Noah shares.
His stolen Javelin was found in a local storage unit nearby. It took a fire brigade to break into the lockup unit, but the motorcycle was found unscathed: apart from a broken ignition lock and cut wires, the bike was retrieved safe and sound.
According to Noah, the cut wires probably indicate that the thieves were hoping to hotwire the bike.
"When we found the location of the bike, there was no one there, but I'm certain the police will find out who owns the lockup. According to a neighbor, it's used for stolen bikes regularly, and I'm pretty sure the police will find the thieves quite easily!", he says.
Noah believes the motorcycle thieves were ready and looking for a target when they found his Javelin. "They were obviously tooled up and on their way home when they saw my bike. The lock up was only a few streets away. They cut the wires to try and disable any trackers wired to the bike. They clearly pushed the bike as it wasn't far to their lockup so there was no other reason to cut all the wires", Noah shares.
And that's why Monimoto is so dangerous to thieves: battery-powered, small, and almost undetectable, Monimoto works even if the motorcycle's wiring is damaged.
"MONIMOTO, THANKS AGAIN FOR AN AMAZING PRODUCT!" – NOAH
Wondering how YOU can protect your bike?
Check out Monimoto smart trackers