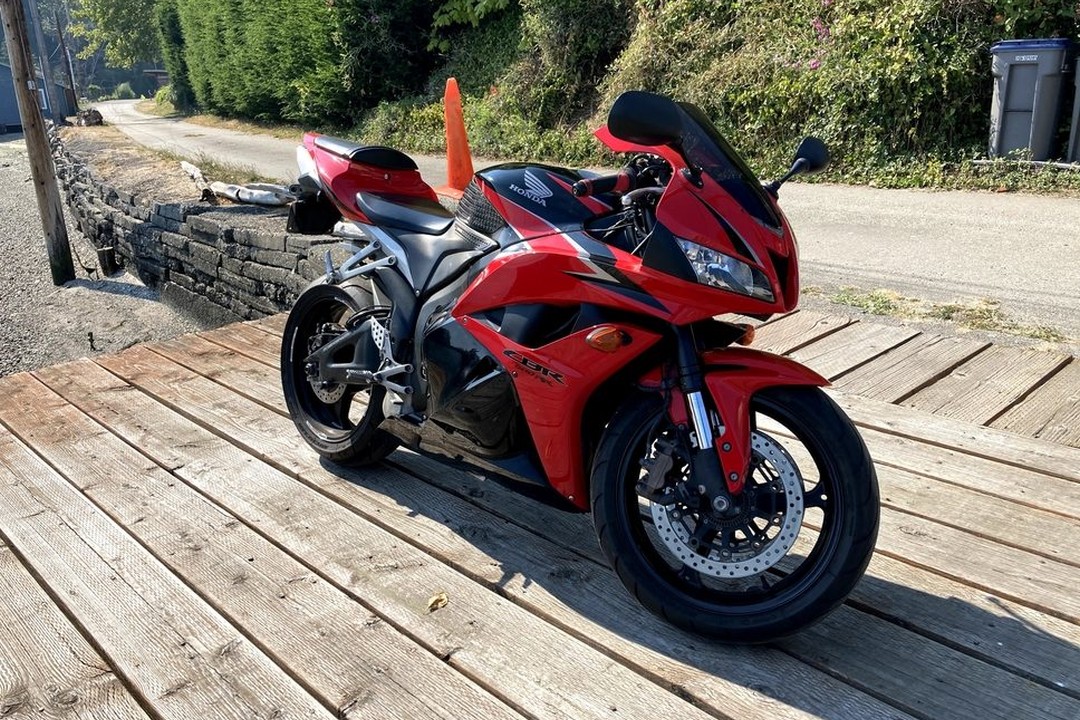 The best bike theft prevention is getting alerted in time and rescuing the motorcycle before it's taken: recovering stolen motorcycles is never an easy case, which is why we created Monimoto in the first place helping bike owners find their stolen machines before it's too late. In the case of one of our customers, Tim, Monimoto had incredibly saved him from bike theft twice in a year.
Having had experienced motorcycle theft before, Tim, an avid rider, knew he needed additional security measures to keep his replacement bike safe, and that's where Monimoto came in. "I don't know how, but your product saved me from a second motorcycle theft this year! I had one motorcycle stolen in the summer, bought a replacement, a 2010 Honda CBR600RR, and immediately added the Monimoto GPS tracker to the bike", Tim shared.
Catching the Thieves Red-Handed
One early morning, Tim was preparing for a job interview he had scheduled that day when he got an alarm call from Monimoto on his phone. "I went to the garage and found a thief who had broken through both my disc lock and chain lock (both locks were sitting on the ground, hacked open), and they were hammering the ignition to try to hotwire the bike and drive it away. I chased the person away and called the cops", Tim told us. Seeing the thief trying to steal his motorcycle was a big shock, but Tim says he is grateful the Monimoto tracker alerted him just in time – a few more moments, and the bike likely would have been gone.
"I don't know why the Monimoto alarm went off since the bike, as far as I can tell, did not move at all, and I found the tracker under the seat where I'd left it. Perhaps the thief was hammering on the bike so hard and so carelessly that the movement set the alarm off. Either way, I'm incredibly thankful for your effective and affordable product!", Tim said.
All Monimoto trackers have different sensitivity settings you can use. In Tim's case, he had probably set it on the highest sensitivity level which led the tracker to detect even the slightest movement and, thankfully, saved the bike from being stolen. However, sometimes the high sensitivity setting may be just a little too much, especially if your bike is parked on a busy street or in a noisy environment: heavy traffic vibrations, wind gusts, and similar factors can set the alarm off even if the bike isn't being physically moved.
When choosing the sensitivity setting, assess the parking space and the environment, and keep in mind that the tracker is designed to detect even the slightest changes: for example, it will go off if the lean angle of the bike changes, because it may mean someone is trying to put in on a side stand or lean it over. If you're not sure which sensitivity setting is best suited for your bike, check out this handy guide.
As always, we're thrilled our tracker has served as bike theft prevention once more, and we wish Tim many adventurous miles on his gorgeous Honda CBR!
Also, check Tim's video!
Wondering how YOU can protect your bike?
Check out Monimoto smart trackers