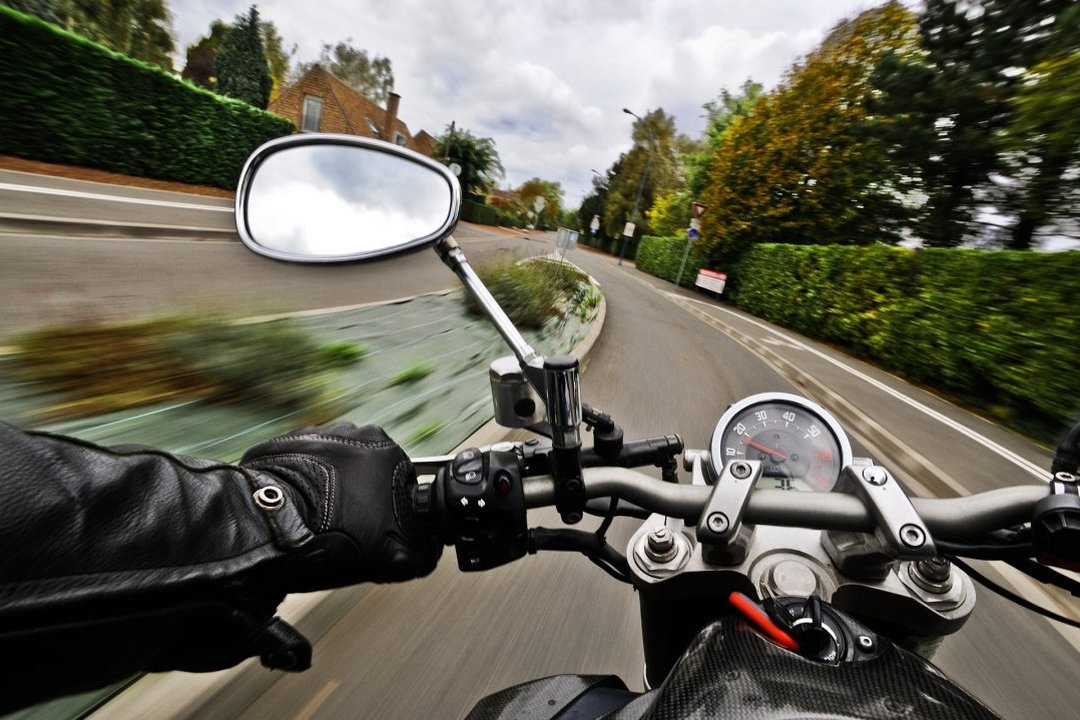 Must-have motorcycle gadgets for commuting may not be your first priority if you've just gotten your first motorcycle or scooter. However, commuting to work on your bike means you'll probably ride in all weather and traffic conditions, so prepping your bike for those long hours in the saddle is a smart thing to do.
Most of the motorcycle accessories are easy to install by yourself, requiring no specific mechanical skills. Adding a few carefully sourced gadgets can make your motorcycle commute safer, more comfortable, and more enjoyable.
Whether you're an experienced rider or a newbie, here's what you'll need to make your daily commute smoother.
Riding Gear
Even if you aren't covering long distances, commuting on your motorcycle isn't without risks. As riders, we are less protected from traffic and the elements than our four-wheeled counterparts. To make sure you're safe and comfortable on your bike, stick to the ATGATT (all the gear, all the time) principle and always wear your riding boots, pants and jacket, helmet, and gloves. Depending on your location, you might not need a heavy-duty, four-season riding suit, but do wear protective gear to stay safe. Even low-speed crashes can be costly if you're riding in your jeans and a t-shirt.
For city commuters, there is plenty of protective yet stylish riding gear available. Choose a riding suit that has integrated armor or protective pads at the knees, hips, back, elbows, and shoulders. Ideally, you want something with D30 armor, and your helmet needs to meet the DOT safety standards. When it comes to gloves, choose light, breathable material with integrated knuckle and palm protection.
Rain Gear
Waterproof gear might not look very elegant but pack a rain suit anyway: staying dry in bad weather beats style every time. There are one-piece suits available as well as separate pant and jacket combos to choose from. Ideally, pick rain gear that has hi-vis elements: standing out in rainy conditions is important as other drivers' visibility will be impaired.
High-Visibility Motorcycle Gear
Speaking of visibility: as a rider, you want to stick out in the traffic as much as possible. Car drivers often don't see motorcyclists until it's too late, so it's up to you to make sure you're noticeable. According to one study, motorcyclists who wear hi-vis gear are 37% less likely to experience an accident. Bright orange, pink, and neon green-colored vests, stickers, and motorcycle decals help you stand out. Some brands also make high-visibility helmets, but if bright pink or neon green isn't your thing, choose a helmet that's white: according to experts, white helmets stand out more than any other color besides the high-vis options.
Heated Gear
If you're determined to ride your bike regardless of how cold, wet, or windy it gets, consider getting some heated gear. Most heated jackets, jacket liners, and pant liners plug into your bike's battery outlet and keep you warm and toasty even when the temperatures fall below zero. Heated gloves are also an option if you want some extra comfort on the bike. Always wear a base layer when using heated gear to prevent burns – if you crank the heat all the way up, the wires in your heated gear may be too hot against your skin.
Neck Buff
A neck buff or a balaclava is a must if you commute daily. Not only it will protect your neck and face from the cold, but it will also prevent you from breathing in the traffic fumes. Neck buffs also act as protection from road grime and rain.
Comfortable Boots
Depending on where you work, packing a pair of office or walking shoes is probably your best bet. However, there are plenty of comfortable and safe riding boots that look and act as everyday footwear.  Choose a sturdy, protective over the ankle boot for your daily commuting. Some of the riding boots also have water-resistant or waterproof features.
Photochromic Helmet Visor
There's nothing more annoying than having to wear sunglasses in your helmet. Commuting to work means you'll be riding in all kinds of weather conditions, so having a helmet visor that tints when there's bright sunlight and clears again when it's cloudy or getting dark can help you see better with no additional hassle.
Pinlock Insert
Just as the sun's rays can impair your visibility, so does the rain and fog. To prevent your visor from fogging up when riding in the rain, use a pinlock insert to prevent moisture from accumulating inside your helmet. Anti-fog spray can also be a helpful option.
Helmet Speakers
If you love listening to the radio or music during your commute, consider getting a helmet speaker system such as Cardo or Sena. while not exactly on the cheap side, these neat helmet gadgets enable you to listen to your Spotify collection and even answer phone calls hands-free. Unlike earphones, helmet speakers will not block all of the noise out, so you will stay aware of your surroundings and sounds of traffic.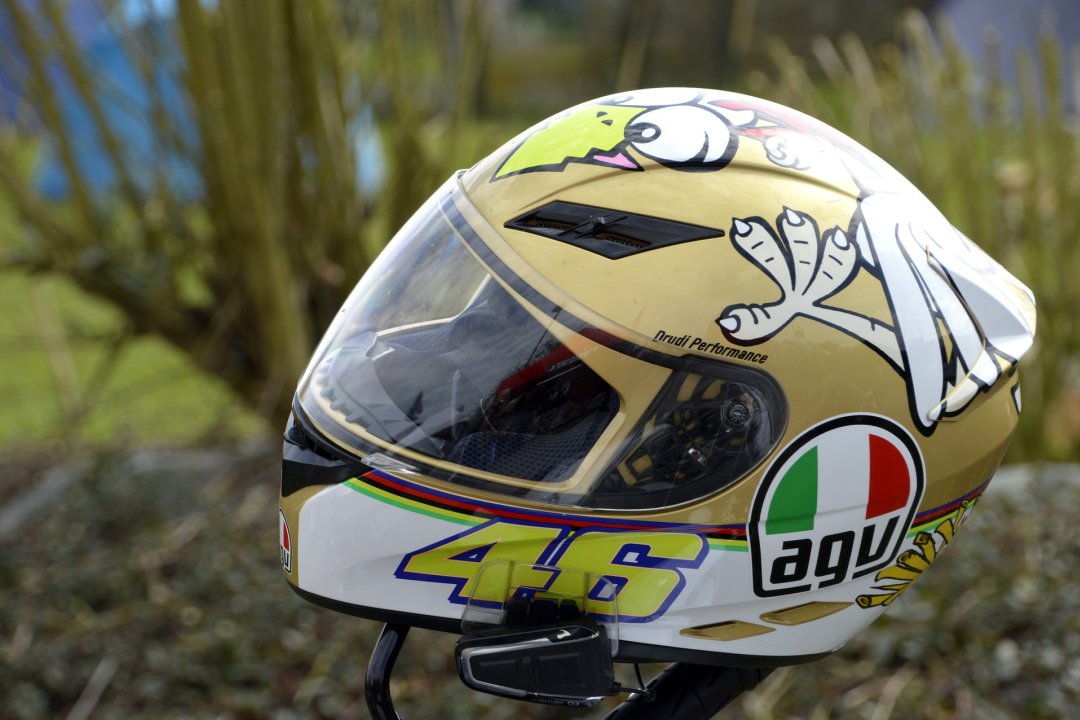 Earplugs
Believe it or not, but wind and engine noise can seriously damage your hearing. Keep a small bag of earplugs in your jacket pocket or tank bag and use them every time you ride – losing your hearing is a serious issue!
Must-have Motorcycle Gadgets for Commuting
Now that you're protected from head to toe, it's time to think about your motorcycle accessories. Stock bikes come unequipped for traveling and commuting, so farkle your bike out to make daily life easier. Here's how you can accessorize your motorcycle for those daily commutes.
Luggage
If you're commuting to work, chances are, you'll need somewhere to put your packed lunch, pair of shoes, and other stuff. Some motorcycles and scooters have storage space under the seat, but if yours doesn't, you'll need to add some luggage. There is a wide variety of luggage options available: top boxes, soft or hard panniers, tail bags, and tank bags. Depending on how much storage space you need, go for the most economical luggage out there (typically, this will be a top box, soft panniers, or a tail bag). Tank bags are handy to carry all your electronics and valuables as they can be removed and carried with you; some double as backpacks.
When you're picking out your motorcycle luggage, make sure you have some space for tools and spare parts. For commuting, you won't need much, but having the basics such as a tire repair kit, a spare tire tube, air pressure gauge, mini air pump, as well as chain cleaner and lube will help you look after your motorcycle better.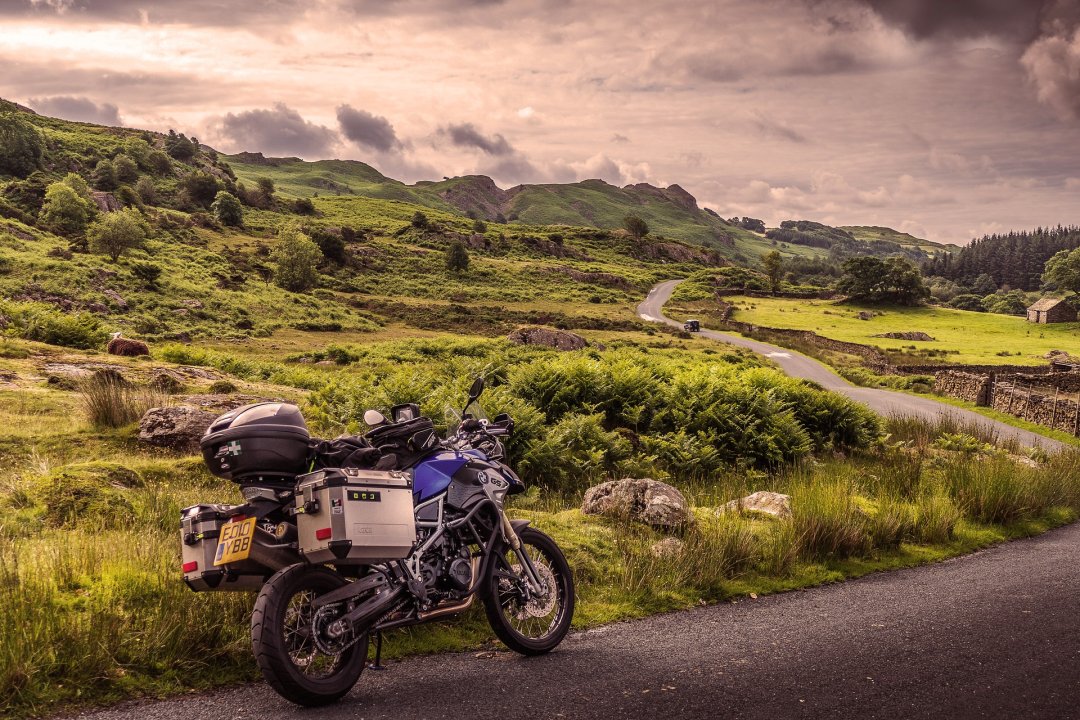 Windshield
If your bike doesn't have a windshield, it's time to add one. Even if you won't be traveling on highways at high speed, a windshield will protect you from weather, road grime, and cold. Aftermarket windshields are easy to install by yourself. Choose a sturdy, clear, tall windshield for your commuter bike.
Handguards
Handguards don't just protect you in case of a crash: they are also great at keeping your hands warmer. Acting as a buffer, handguards help protect you from the chilly wind as you ride along.
Heated Grips
If handguards alone aren't doing it for you, consider installing heated grips. Heated grips work wonders when it's cold outside and when winter gloves just aren't enough to keep the chill at bay. You can install the heated grips yourself or have your mechanic help you out.
Mirror Extensions
As a motorcycle rider, being visible is key – but so is seeing the traffic around you. If your stock mirrors are small or positioned awkwardly, install a pair of mirror extensions to be able to see better. Some mirror extensions also reduce vibration and improve visibility at higher speeds.
Smart Turn Signals
Smart turn signals may not make the top of the must-have motorcycle gadgets for commuting list, but they're a big help in traffic. Stock motorcycles typically come with manual turn signals which can be cumbersome (especially when wearing thicker gloves). Install self-canceling turn signals to stay safer.
Phone Mount
How do you navigate? If you're a sworn commuter, you probably know the route by heart. Still, having a navigation device will help you in case there are road closures or traffic jams. An expensive GPS unit may not be necessary for commuting, but a phone ram mount is a cheap accessory that can help you get your bearings using your smartphone. For navigation on your phone, use simple, motorcycle-friendly apps such as Maps Me or Google.
Phone Charger
Seeing your phone battery go dead is no fun, so make sure you install a USB port charge on your motorcycle. Wired directly to your motorcycle's battery, the USB port can charge your phone or any other device as you're riding along. Make sure the phone charger has a cover or cap on it to prevent rust and moisture from getting in.
Locks and Chains
Even if you normally park your bike in a secure garage or parking lot, a disc lock and a cable lock can help to protect it better. Most disc locks aren't very heavy and can be carried around in your luggage when not in use, while cable locks can be wrapped around your tail rack or handlebars while you're riding. Disc and cable locks are a must if you typically park your motorcycle on the street.
Bike Cover
Motorcycle covers don't just protect your pride and joy from the weather – they can also be an effective thief deterrent. It only takes a minute to unpack the bike cover and throw it over your motorcycle, and it doesn't have to be an expensive, heavy-duty cover, either. Any motorcycle cover will do; when not in use, pack it away in your tool roll, pannier, or tail bag.
Aftermarket Seat
If your commute is long, comfort is extremely important. Long hours in a hard saddle can cause fatigue as well as back and neck pain. Most stock motorcycle seats aren't made for long distances, so get an aftermarket or a custom seat to make your commuting life easier. Bonus point: aftermarket seats can also modify the overall height of the motorcycle.
Handlebar Risers
Just like your seat, the height of your handlebars affects the bike's ergonomics. If the stock handlebars are too low for you, consider installing handlebar risers so that your seating position is correct and comfortable. Setting the bike up for your height, weight, and physique is crucial if you want to avoid cramps, aches, and fatigue.
This comprehensive list of motorcycle gear and gadgets for commuting may seem a little overwhelming, but you don't need to get everything all at once. Depending on your location and the length of your daily commute, pick the gear and accessories that will be the most useful to you. Some basic riding gear, a motorcycle phone mount and charger, some luggage, and some locks, as well as a bike cover, is more than enough to get you started. You can always add more gadgets and farkles as you go along: your motorcycle needs and skills may change over time, so don't worry if you can't get your hands on the newest, techiest accessories just yet.
What are some of your must-have motorcycle gadgets for commuting? Share your tips in the comments below!
Images: Pixabay
Wondering how YOU can protect your bike?
Check out Monimoto smart trackers