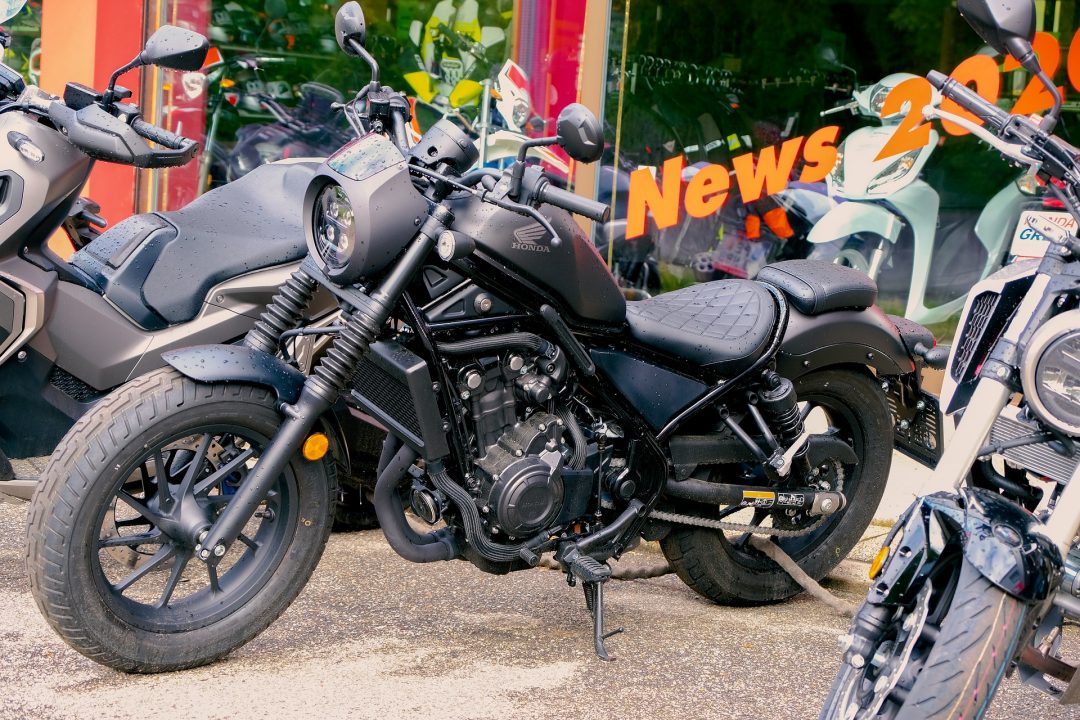 Motorcycle theft is a major issue in the UK as well as globally, and as riders, we want to protect our bikes as best as we can. But while there is no shortage of aftermarket security systems and tools available, what about built-in motorcycle security systems? What are they, which brands offer the best protection, and do these safety measures work?
The reality is that most manufacturers focus on the performance and design of a motorcycle first and foremost. While most brands offer some basic layers of security, a stock motorcycle will usually lack in security systems simply because tracking devices, alarms, and other safety features aren't a priority for a bike manufacturer. Just like customizing and modifying your bike by changing the stock seat or tank, or adding crash bars and travel luggage is left to you, it's much the same when it comes to motorcycle protection.
However, stock bikes do have certain built-in motorcycle security systems. While helpful, they alone aren't enough to make sure that your motorcycle is well protected from theft, but they do offer an additional layer of safety.
Let's take a look at different built-in security systems in more detail.
Steering Locks
Regardless of the bike's make and model, most motorcycles, even the older ones, will have a steering lock. It's an old but important safety measure allowing you to lock up the handlebars so that the bike cannot be moved. You should always use your steering lock, as any added layer of security makes it harder for the thieves to steal your motorcycle: the more time they have to waste to get away with your motorcycle, the less likely they are to target it. However, steering locks are unfortunately very easy to break, and experienced thieves can get around a steering lock in just a few seconds.
While a steering lock can help somewhat, it likely will not be enough to make sure your motorcycle is protected from theft.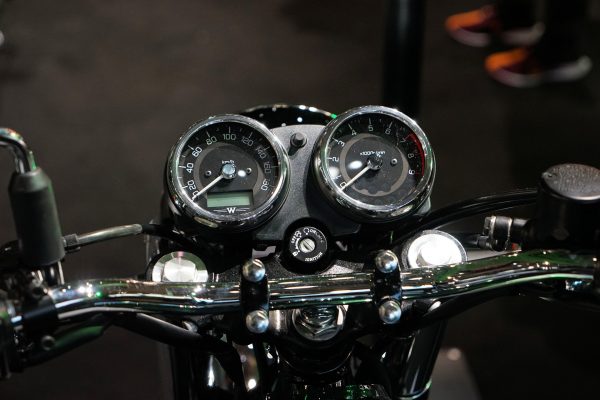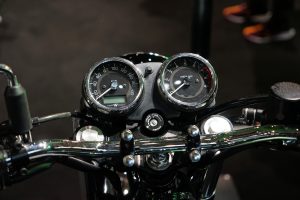 Kill Switch
Another built-in security feature on most stock motorcycles is a kill switch. Leaving the kill switch on might make life harder for thieves, as they will be unable to start the bike. However, unless they are very inexperienced with motorcycles, the thieves will probably figure it out and simply turn the kill switch off – unless you have modified and hidden it somewhere less obvious.
Again, while a useful feature in and of itself, a kill switch alone will not be enough of a deterrent for a determined thief.
Electronic Immobilizers
Depending on your motorcycle's make and model, it may have a built-in immobilizer system, especially if it's a newer, large capacity bike (scooter manufacturers typically don't bother with immobilizers). As an example, newer BMW models have an inbuilt EWS – an electronic immobilizer which makes it impossible to start the bike without a key belonging to the motorcycle. The way the EWS works is this: the motorcycle's electronics receive signals from the matching key, and once the system recognizes the key as "authorized", it will allow ignition. If the matching key is not present, the motorcycle won't start.
KTM, Ducati, Yamaha, Honda, Triumph, and Kawasaki's newer, bigger capacity motorcycles also have immobilizers in place or offer them as add-ons.
This is a great security measure, however, there are several issues with the immobilizer systems. One is that a motorcycle doesn't need to be started to be moved – most thieves put stolen bikes in vans or push them off, and they often strip stolen bikes down for parts, so a bike not starting isn't necessarily a deal breaker for them. Another issue is that immobilizers can be bypassed using a small circuit board which can be plugged into the loom. Finally, an EWS can fail leaving you unable to start your own bike. If you ride a motorcycle fitted with an electronic immobilizer, make sure you have a spare matching key just in case you lose the original.
Tracking Systems
To increase your chances of recovering a stolen motorcycle, several bike manufacturers are recommending installing a GPS tracker on your bike. Unfortunately, these are not built-in motorcycle security systems but rather optional add-ons. Most dealers will simply recommend the most popular tracking devices, such as Datatool or Monimoto; but some brands do offer their own trackers.
One example is BMW's TrakKing Adventure tracker. Designed by Datatool, the TrakKing Adventure monitors unauthorized movement around your motorcycle. If the device detects movement it does not recognize, it will send an early warning text to your phone alerting you about a potential theft situation. If the bike is moved, the device will go into full alert mode and send a notification to the Vehicle Monitoring Team. If you confirm that the bike has indeed been stolen, the VMT will liaise with the local police to attempt to recover the motorcycle.
We highly recommend installing a tracking device on your bike, as it will greatly improve your chances of getting your motorcycle back in case it gets stolen. Before you go shopping, however, consider these key points to ask your dealer:
Does the tracking device have independent batteries, or will it have to be hooked up to your bike's battery?
In case your motorcycle is stolen, will the device send the GPS location directly to your phone?
How easy is it to hide the device on your bike to make sure the thieves don't spot and remove it?
As a motorcycle owner, you need to make smart decisions about preventing your pride and joy from being stolen. Choosing additional layers of security, such as GPS trackers, locks, chains, alarms, and bike covers is always a good idea, regardless if your bike as a built-in security system or not. The harder you make it for the thieves to steal your bike, the safer your motorcycle will be.
What security measures are you currently using? Let us know in the comments below!
Wondering how YOU can protect your bike?
Check out Monimoto smart trackers