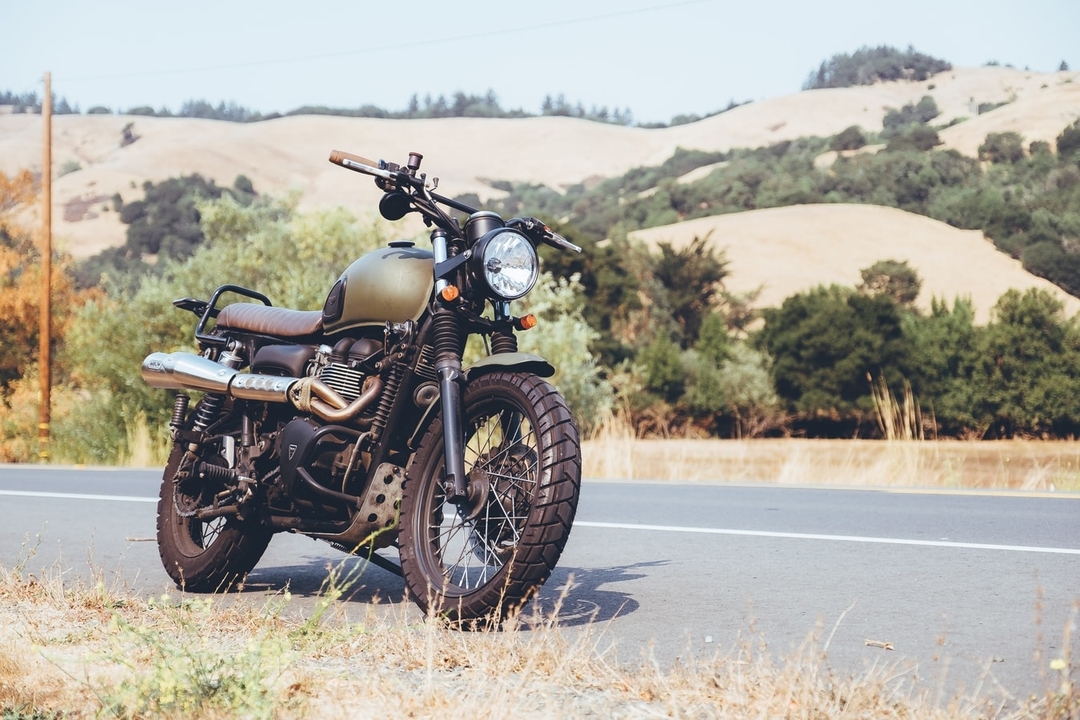 When it comes to motorbike safety, silent alarms or trackers are amongst the most efficient tools. They help solve the crime and keep your mind at ease. Dreams stay sweet, and daily routines remain stress-free. However, you cannot ignore the obvious. Motorbike theft rates in the UK have increased over the past years. Getting a motorcycle theft alarm, otherwise known as a GSM motorcycle alarm is a very wise and farsighted move that can be your best purchase in the long run. Moreover, as opposed to other motorcycle tracker systems, Monimoto GPS motorcycle alarm/tracker is very low on maintenance. Let's get to know more about it!
Here's how it works
The tracker works in quite a simple fashion. For every owner who fancies simplicity – Monimoto trackers are just what the doctor ordered.
Setup is quick. Pairing and initial setup only take a few minutes. After the setup is complete, the device can be fitted onto the moped, motorcycle or scooter. This is where the magic happens. The tracker or the device is actually a GPS signal transmitter and receiver. Thanks to a built-in or fitted SIM card, it communicates with satellites and is connected to a network.
This (the GPS antenna) is the most crucial part of the device. By sending out a signal, it can help track the location of your motorcycle.
The tracker is disarmed by the key fob (little, round thing). Since the Monimoto is a GPS motorcycle alarm with a proximity sensor, the fob plays an important role. Could you keep it on you at all times? If the tracker senses the fob, it is calm. However, if your motorcycle moves, but your fob is not in Bluetooth range, an alarm is triggered on your smartphone.
We believe it is important also to mention that the 2G MM5 model (formerly known as MM1) only works in a particular list of countries (all on Continental Europe or near it), while the 3G model (Monimoto MM6 motorcycle alarm) has global coverage. These compact devices leave no room for the criminal to hide.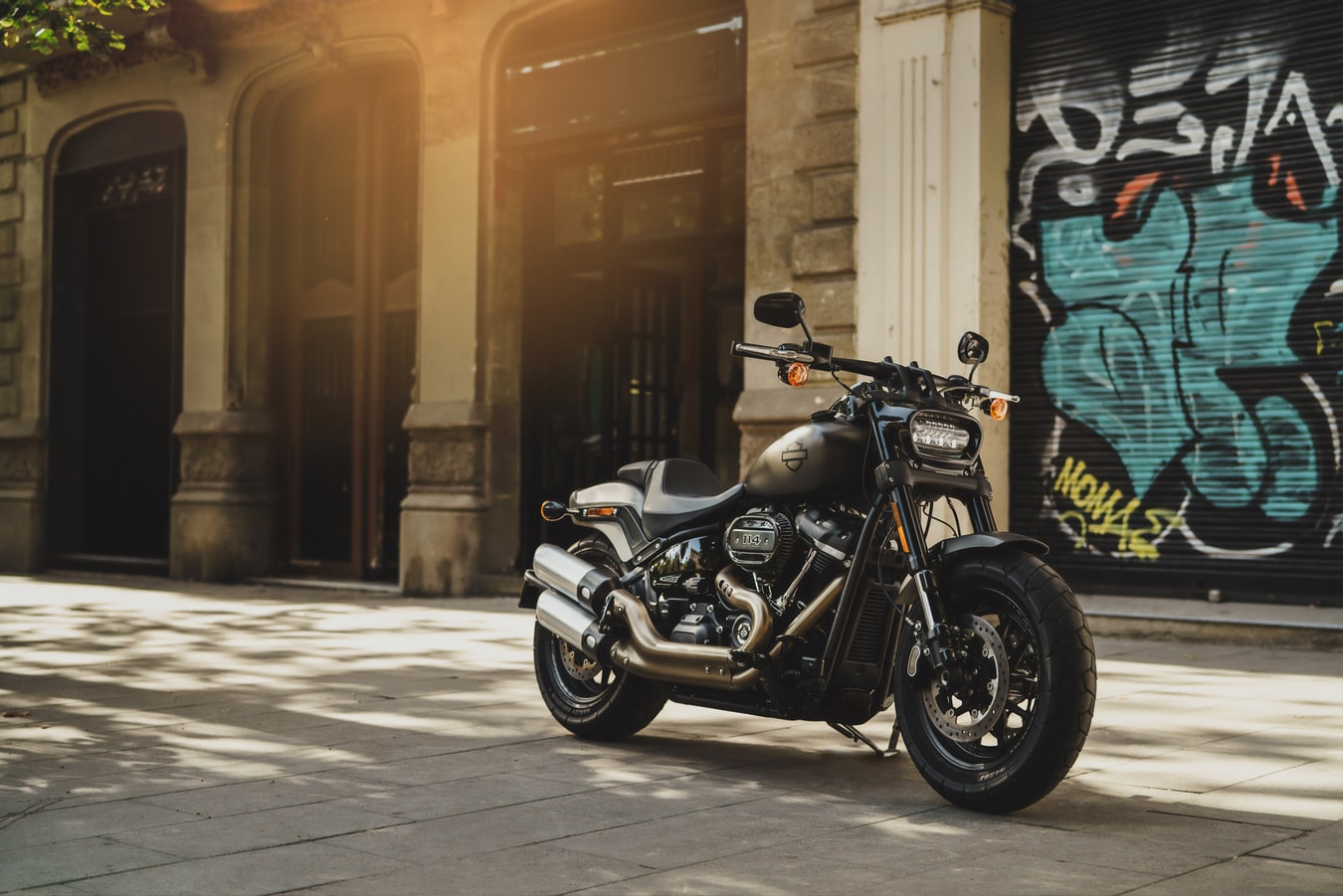 Simple for you; difficult for the thief
When creating the Monimoto device, we set out to make something which would require little maintenance yet have all of the functionality of a premium device. Well built, compact and very low-maintenance, the Monimoto is oriented towards becoming every owner's dream and every thief's nightmare.
To know the exact steps in the functionality of Monimoto Smart Tracker – click here. However, we'll run it down for you. You place a tracker on your motorcycle. The tracker disarms if the fob is nearby. Every time you step away (the key fob goes out of range), the system is automatically armed. If the bike moves without the key fob nearby, an alarm is raised via the owner's phone. Here is how that works.
A thief does not have your key fob, and cannot see the concealed tracker. Thus Monimoto devices stay in place during the theft and are instantly triggered after the thief starts to move. The alarm is silent, so the criminal will not notice and will likely, not remove it. The Monimoto GPS motorcycle alarm system notifies the owner via an automated call. If you decline, the server will be calling continuously until you answer. However, if you answer the call, it instantly ends, but the motorbike alarm system realises that the owner was notified and ceases calling. It instead starts to provide live tracking data on the app.
Track the movement of the motorcycle via Monimoto app, and see where your bike, scooter, moped or any other vehicle ends up because the tracker connects to carrier networks (GSM) and receives a GPS signal as well. Just for the record, yes, Monimoto can be used not only with motorcycles but also with cars, trucks or even other objects. It is just that their design and compact features make it perfect for motorcycles. If you live in an area with concerning numbers of car or motorbike theft, buying a motorcycle theft alarm is a great choice!
Video guides and reviews – for helping owners out
Monimoto offers a full manual online, extensive FAQ list as well as the services of our support team. These are here to help solve any inconveniences as well as issues or answer questions related to your Monimoto alarm on a motorcycle. We have a lot of high-quality visual material which is oriented towards our clients. Using explanatory pictures, graphics drawings or video guides, Monimoto has devised a wholesome set of manuals and answers to help make the experience of any owner as fluent as possible.
Why choose Monimoto over any other tracker
Monimoto is a versatile, affordable and very well-rounded alarm system for motorcycles. It is built to last. It is much more accessible for any owner, and the MM5 and MM6 smart trackers with proximity alarms conserve energy and have Lithium-ion batteries. These two factors make the protection device long-lasting and low-maintenance. You can set it up and almost forget that it is there.
In addition, things with the Monimoto device are not overcomplicated. You have the fob, the tracker and the application. That's it. Only three essential parts comprise the entire system. It's free of wires, screws, any other obstacles and adds much-needed comfort through better security.
All in all, for a fraction of the price, you get an equally functional, sturdy and well-made device with all of the necessary features that will help prevent motorcycle theft.
Wondering how YOU can protect your bike?
Check out Monimoto smart trackers