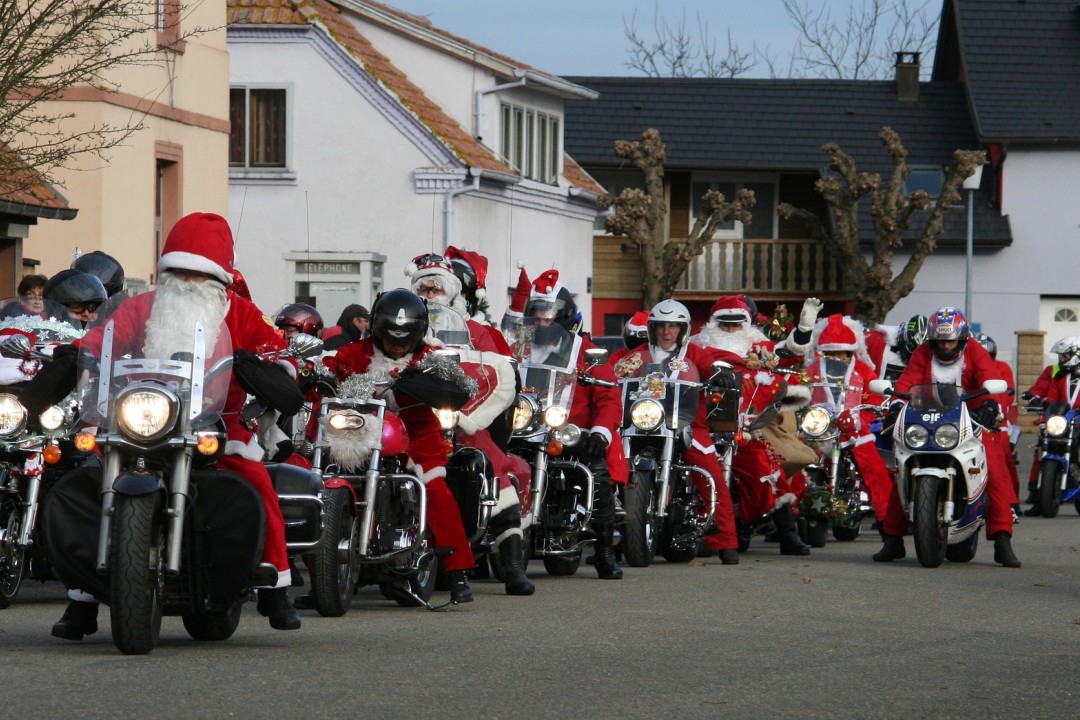 Christmas is almost here! It's the time of the year when you're thinking of presents for your friends, and it's also the time of the year when a lot of motorcycle riders go into hibernation. If you want to find a gift for a hibernating motorcyclist, you can always cheer them up with something practical to put on their bike or an event to look forward to when the winter is over. And if the motorcycle addict you're shopping for is a tough one and continues riding during the cold season, you can easily make them happy with some gear to make these chilly rides a little more comfortable. Not sure where to begin? We put a comprehensive Christmas gift guide for motorcyclists to help you out:
Hotwired Heated Gloves
Sealskinz Waterproof Socks
Monimoto Tracker
Hippo Hands Handlebar Mitts
Double Take Mirrors
Rider Experience
Pando Moto Hoodie
Mini Tank Bag
Leatherman Multitool Bracelet
Winter Collar
Oxford Bike Cover
Tiny Toolkit
Wolf Pack Premium Subscription
RAM Phone Mount
Tickets to a Bike Show
Dealership Voucher
Motorcycle Book
Helmet Rack
Disc Lock and Chain Combo
Cardo Packtalk
1. Hotwired Heated Gloves
Have you ever tried riding in winter? It's doable, but you do need to wear good gear. The upper body and legs are easy to keep warm with some decent motorcycle apparel, but keeping your hands from freezing is the tricky part. When you have to shift gears or pull in the brake but your hands feel numb is the moment when you think, if only I had some heated gloves! Help your motorcycling buddy keep warm with these Hotwired heated gloves: these babies plug straight into the bike, so your two-wheeled friend will never have to worry about having cold hands.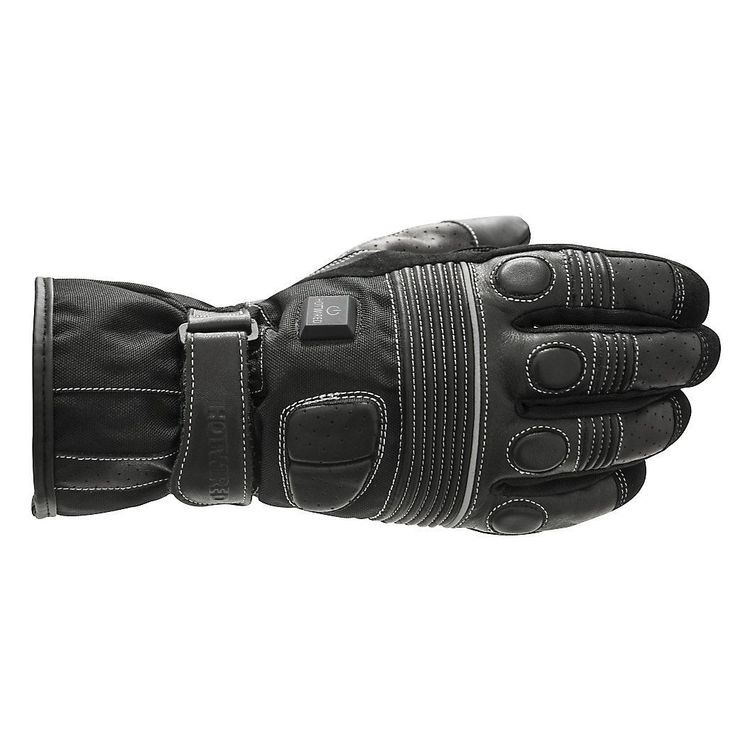 2. Sealskinz Waterproof Socks
In addition to rider's hands, feet also tend to get cold quickly, and the riding stops being fun – especially when it's raining. We love these Sealskinz waterproof socks  as they keep your feet dry and warm regardless of what weather you're facing. Sealskinz are a perfect gift for a motorcyclist who refuses to park their bike during winter!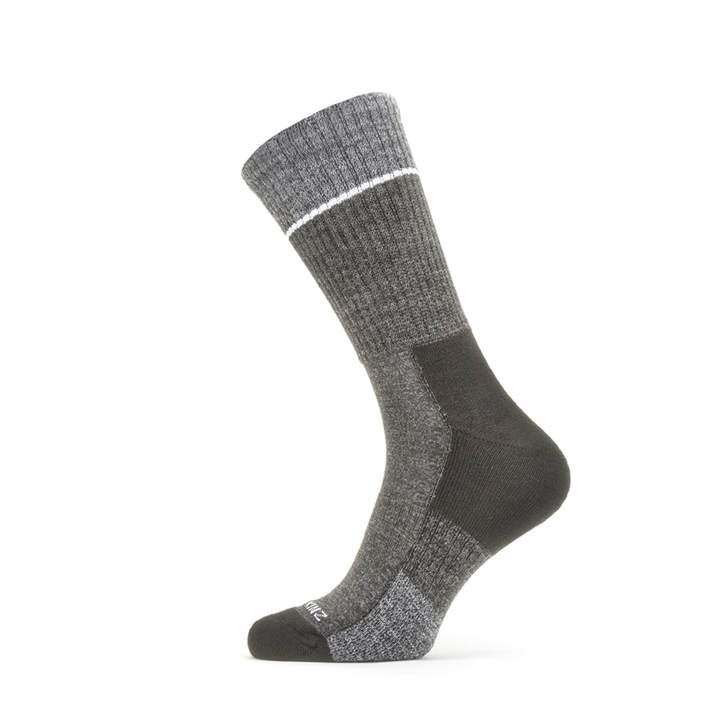 3. Monimoto Tracker
Did we mention we care about people's bikes? There's nothing worse than realizing your bike has been stolen, and we're here to prevent just that – or help when it does happen. Monimoto trackers are tiny, inconspicuous, and wireless, which means thieves rarely detect them or disable them allowing owners and the police to track the stolen motorcycle and retrieve it before it's taken apart and sold for parts. If your riding buddy lives in an area where motorcycle theft is rife, get them a Monimoto tracker: you won't just give them a cool Christmas gift, you'll be gifting them peace of mind.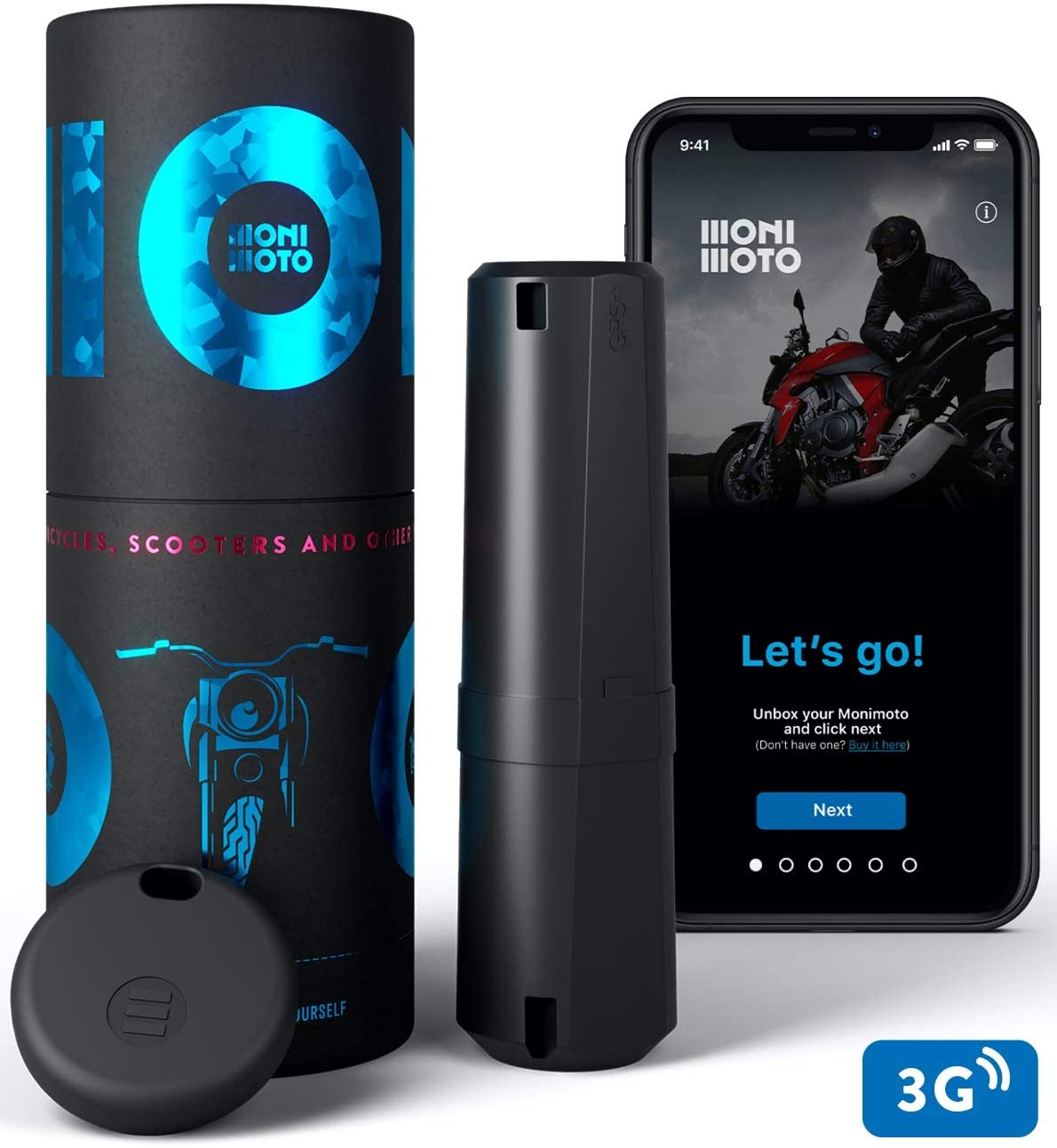 4. Hippo Hands Handlebar Mitts
While heated gloves are a neat piece of gear to keep a rider's hand from getting cold, not everyone likes the hassle of plugging them in. And let's face it, gloves can be lost or forgotten – whereas these snug Hippo Hands hand covers stay on the bike protecting from the cold, the wind, and the rain all in one go. They're the comfiest thing a rider can wish for, and there's an added bonus of not having to wear thick, clumsy winter gloves restricting finger movement. Score!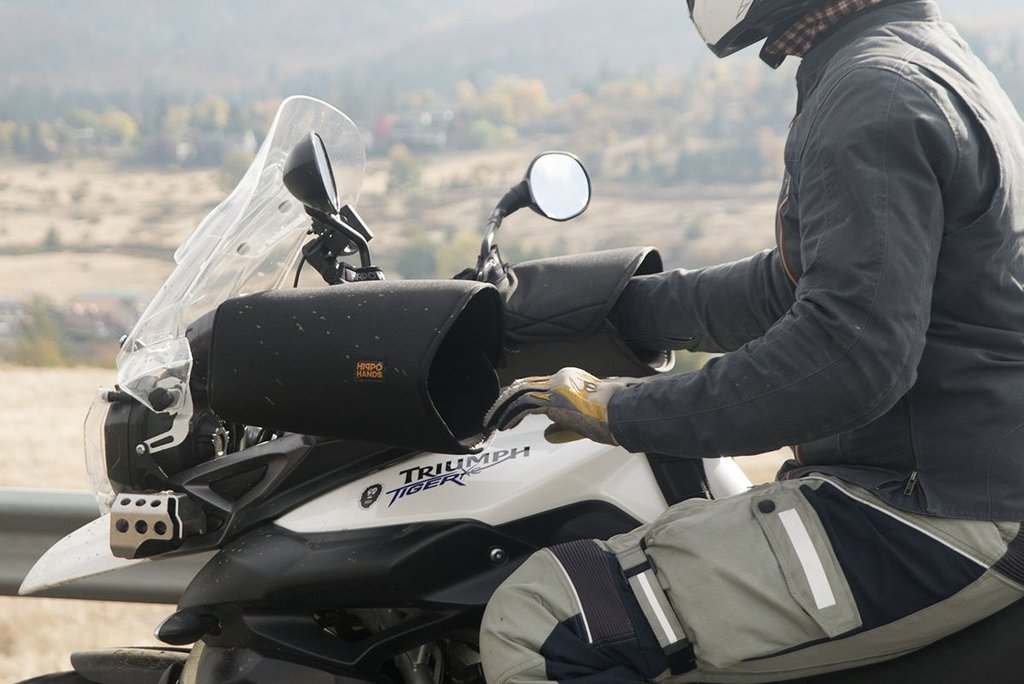 5. Double Take Mirrors
Being visible for other road users is important when riding a motorcycle, but it goes the other way round: as a rider, you've got to be alert and aware of your surroundings at all times. Double Take mirrors are an upgrade for almost all stock mirrors: solid as a rock, easily installed on RAM mounts, and virtually indestructible, these mirrors can be adjusted to any conditions and any road or off-road use. One of the most beloved moto farkles out there, Double Take is a worthy Christmas gift for your rider friend.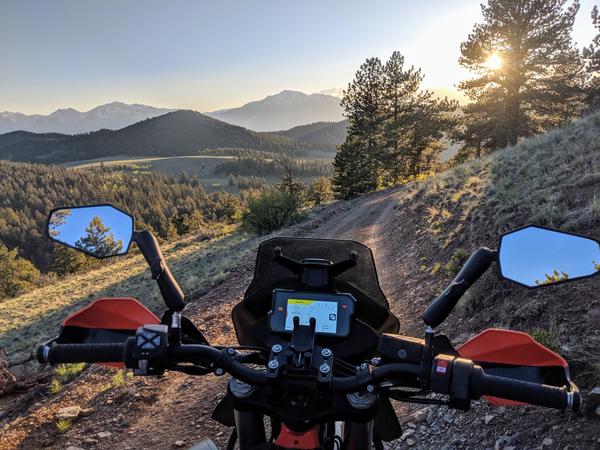 6. Rider Experience
If your motorcycling amigo is hard to shop for because they already own all the gear, farkles, tools, and swag possible, buy them an experience instead. Regardless of what they ride, a track day, and off-road riding class, a weekend of road skill-building or a trials day can be an awesome way for them to have a ridiculous amount of fun, improve their skills, and refresh their riding ability. Call up some local schools and coaches and see if you can buy your moto-friend a rider experience – after all, memories are more precious gifts than things, right?
7. Pando Moto Don't F*cking Die Hoodie
Every rider is unique, and shopping for motorcycle apparel for a friend can be a nightmare…unless you're getting a Don't F*cking Die hoodie by Pando Moto: this beauty is unisex and fits any style, any bike, and any taste. The slogan on the back says it all, and as an added bonus, this hoodie will help keep your motorcyclist friend warm during those chilly winter rides.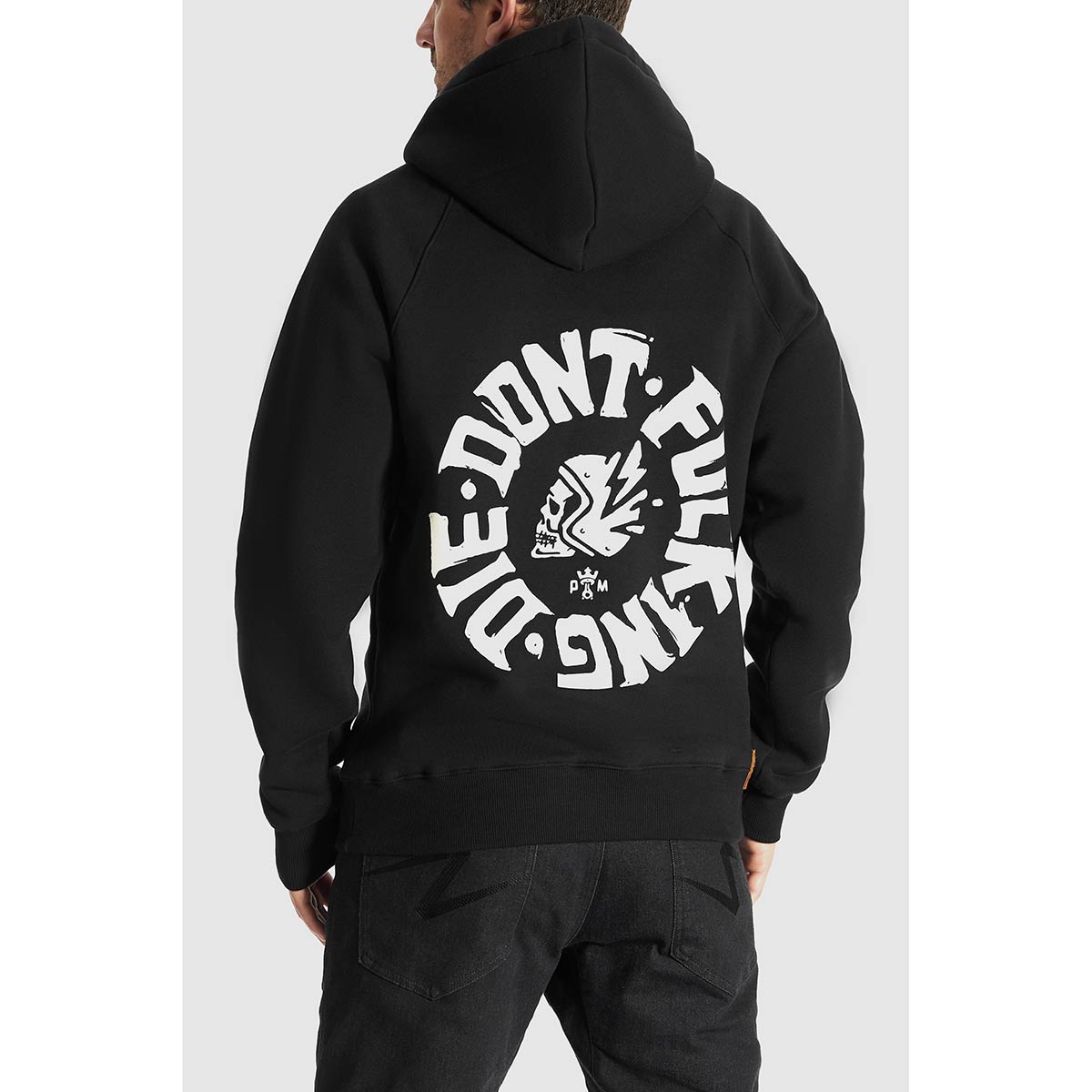 8. Tiny Tank Bag, Mosko Moto
There is always a tradeoff between riding with a tank bag or riding with a backpack. Both can be big and uncomfortable, especially when riding fast. That's why Mosko Motor came out with the Pico Tank Bag: tiny enough to not be in the rider's way when hanging over the tank like a MotoGP superstar, but big enough to stash their most important things. The Pico has a bunch of nifty features like a cable pass-through port which makes it possible to charge electronics in the tank bag while riding. It's easy to mount, and the best thing is that it's completely waterproof. When it comes to Christmas gifts for motorcyclists, the Pico is among our favorite!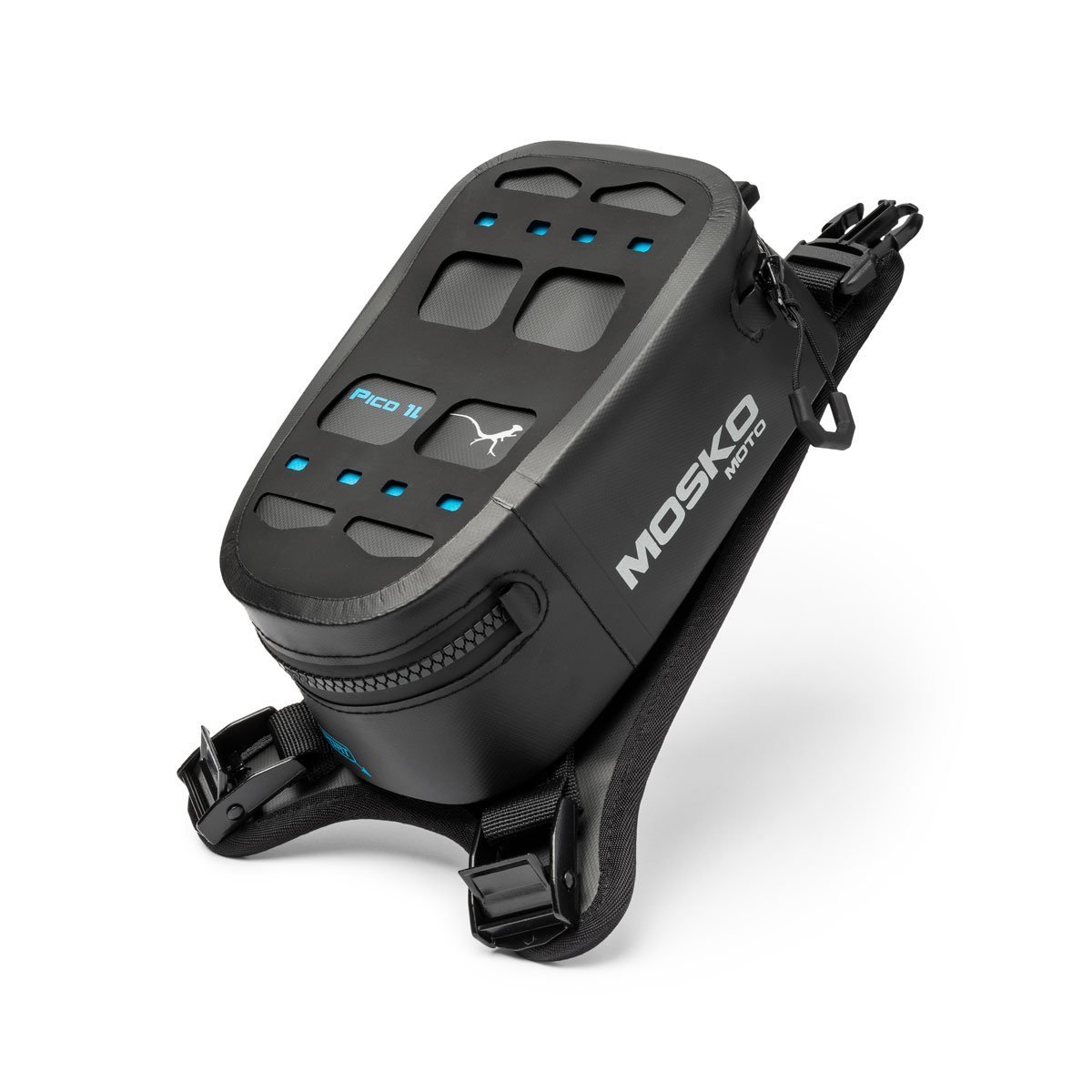 9. Leatherman Multitool Bracelet
We've already talked about multifunctional clothing, but what about multifunctional jewelry? Leatherman did it and designed a multitool bracelet that looks rugged and adventure-inspired while containing some of the most important tools for motorcycle maintenance. Screwdrivers, Allen keys, and even wrenches are all encompassed into one solid bracelet making it the perfect gift for bikers who like to tinker while looking rad.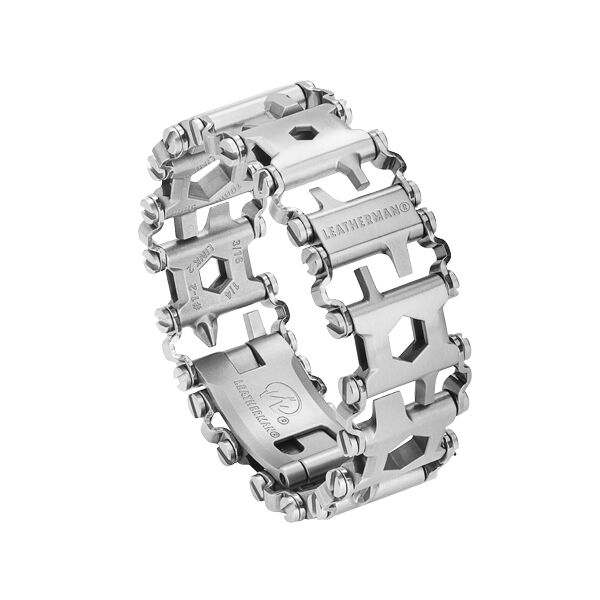 10. Torrent Storm Collar, Klim
Here's the thing about riding in winter: even when you gear up well, if your neck is exposed, you'll be freezing your butt off in no time. Sure, bandannas and balaclavas are an option, but they don't compare to this Storm Collar from Klim. Warm, thick, and weatherproof, this collar is ideal for riding in cold weather – trust us, your moto friend will thank you for a gift like that!
11. Oxford Bike Cover
There are bike covers, and then there are Oxford bike covers. Most riders think a cheap bike cover will do, but motorcycle covers from Oxford aren't just waterproof – they're also stormproof keeping the bike protected from the elements in any weather. To top it off, Oxford covers are breathable preventing the bike from rusting up, so if your motorcycling buddy is planning to park the bike for the cold months, this cover will be a welcome gift.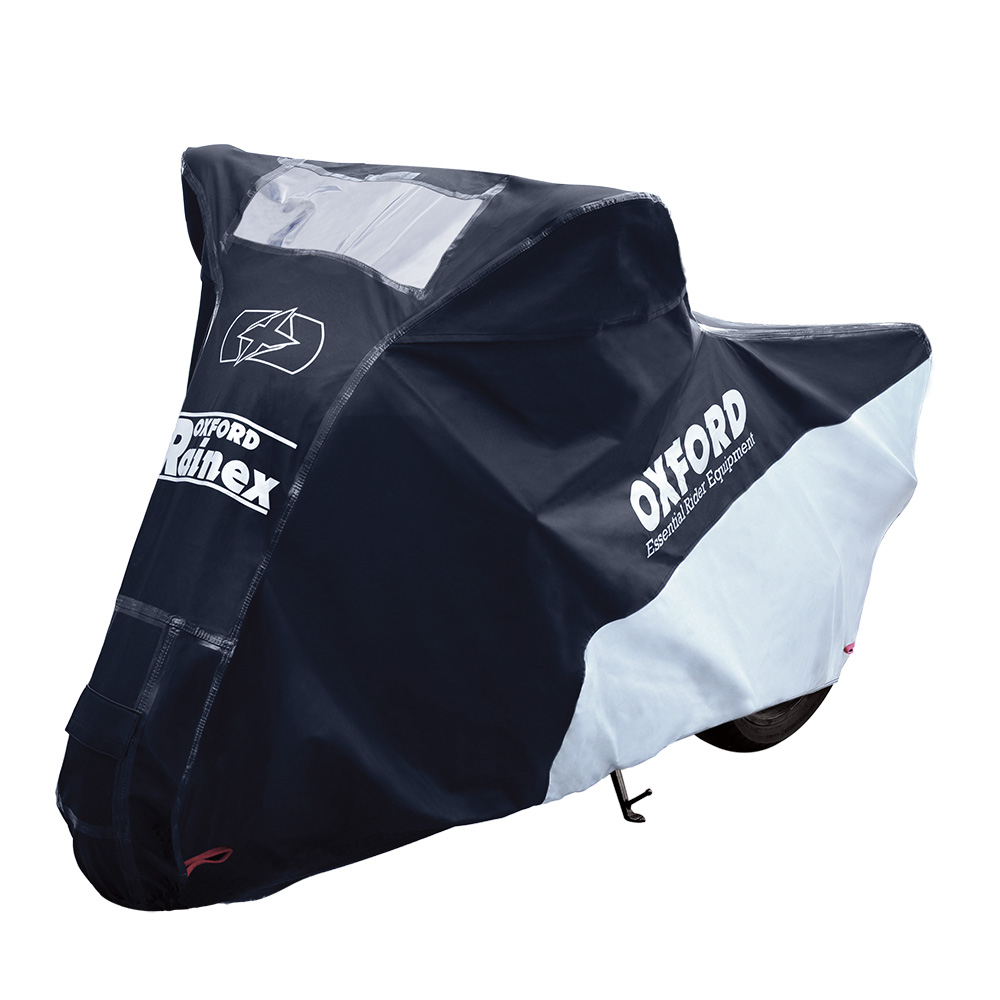 12. Tiny Toolkit, RRR Solutions
There's always the possibility that something happens with a motorcycle while riding, and few riders carry half the garage with them when out and about. The Tiny Toolkit is the solution for moments like these. Because of all the modular pieces, this toolkit contains over 100 tools… and still fits in a pocket. It can be used for any type of bike in almost any situation: if you want to make sure your friend will never come late to a Christmas dinner, this toolkit is the way to go!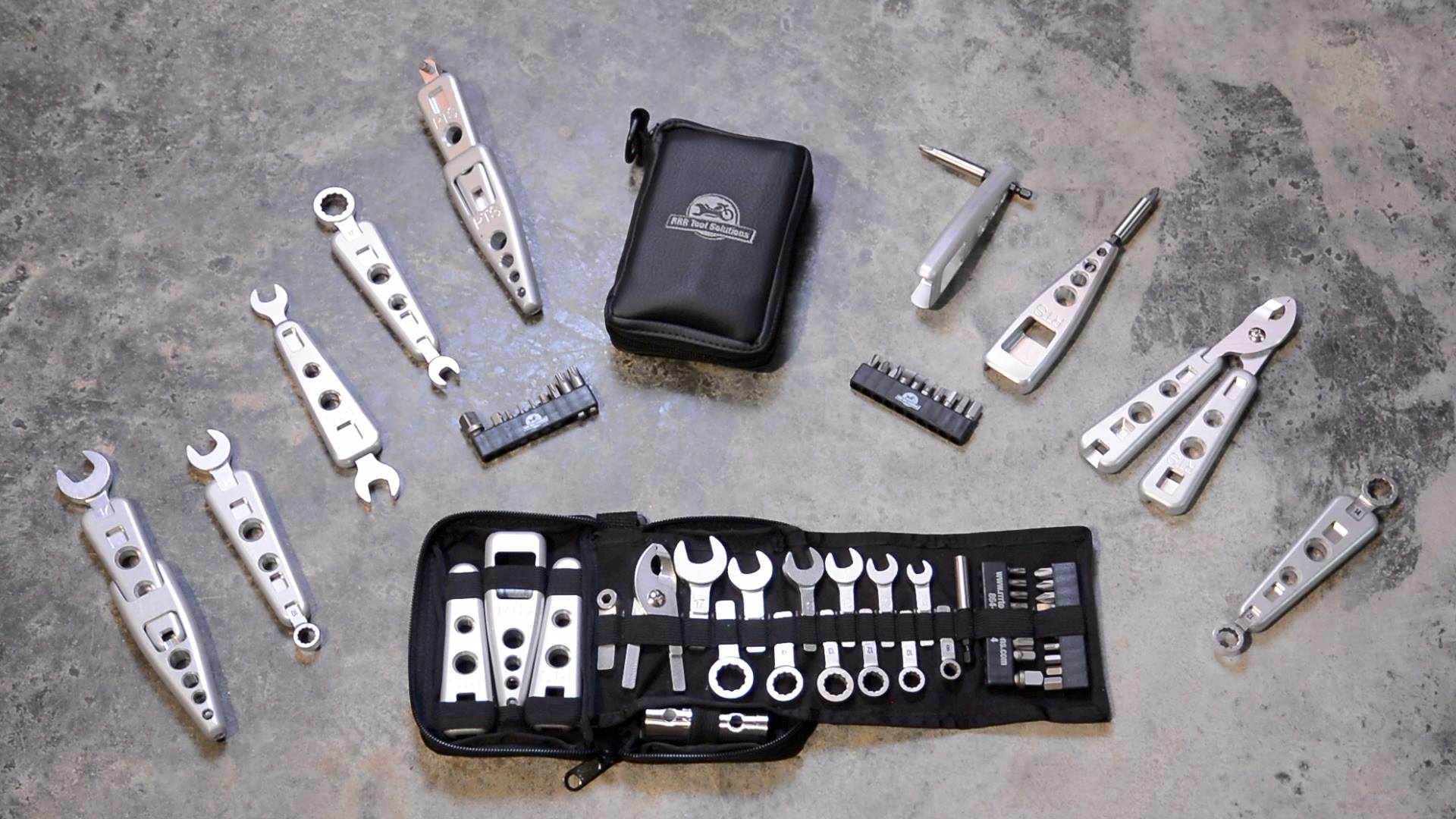 13. Wolf Pack App Premium Subscription
Looking for a non-standard navigation app that would allow riders to easily share routes, chat, and stay in touch while riding? The Wolf Pack app was designed to make group rides easy, so if your moto friend loves riding with their buddies, get them a premium subscription. WolfPack premium allows riders to create and track routes, add waypoints, share entire trip itineraries, and have a radar view of all riders in real time while riding – in other words, this is the one rider app to rule them all.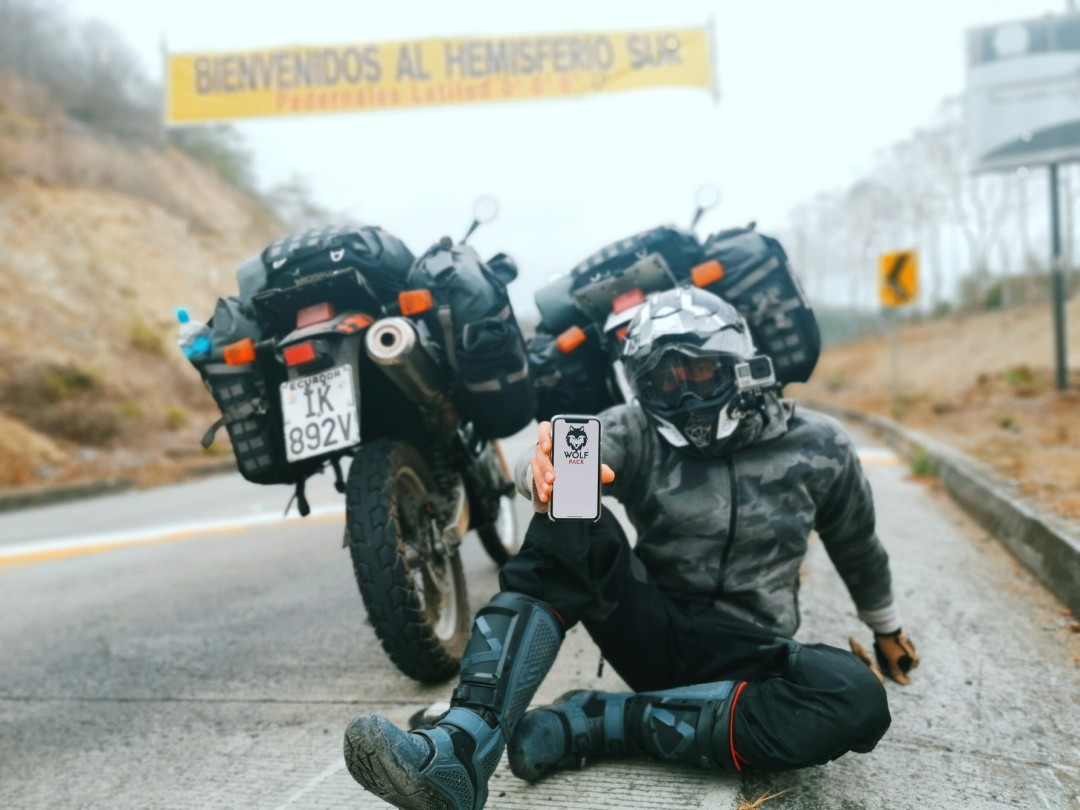 14. RAM Mounts Phone Mount
Yes, a navigation app makes a ride easier, but you need to stash your phone somewhere to be able to use them. RAM Mounts are among the best solutions for phone mounts out there: one mount can be used on multiple bikes, and they're built in a way that will keep the phone stable even on rougher off-road terrain. If your riding buddy loves using their phone for navigation, a RAM mount will make for a perfect gift.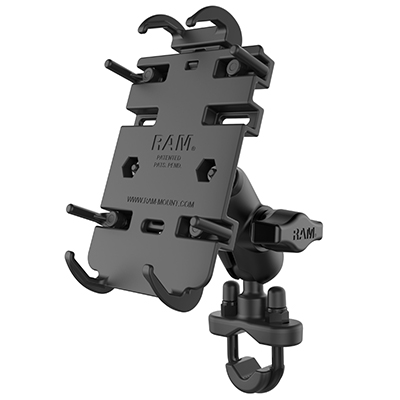 15. Tickets to a Bike Show
We've already mentioned experiences often make better gifts than things, so if you want to truly surprise your friend and give them something memorable, tickets to a bike show, a race, or an event like the Adventure Bike Festival can be the perfect Christmas present. Do your research, find out what your two-wheeled friend is into, and get them tickets to a rally or a motorcycle show – believe us, they'll be stoked! And sure, a lot of events have been canceled this year, but most have moved online – so shop around and see if you can send your friend off on an armchair adventure.
16. Dealership Voucher
Sometimes, finding a gift for a motorcyclist can be a real pain because some people spoil their motorcycles so much that you assume they already have everything they want. But every motorcycle needs maintenance! Call up some local dealers and ask if you can get a gift card or a voucher; that way, your friend can pick out whatever they like or get their bike serviced, courtesy of you and the local dealership. Win-win-win!
17. Zen and the Art of Motorcycle Maintenance
If you're shopping for a friend who's locked their bike up in a garage for the winter, we bet they're dying to get out there and ride – if not literally, then at least vicariously through someone else. The iconic Zen and the Art of Motorcycle Maintenance book about a father-son road trip across the US, peppered with some life lessons and insights along the way, is an ideal gift for a rider longing to be back on the road.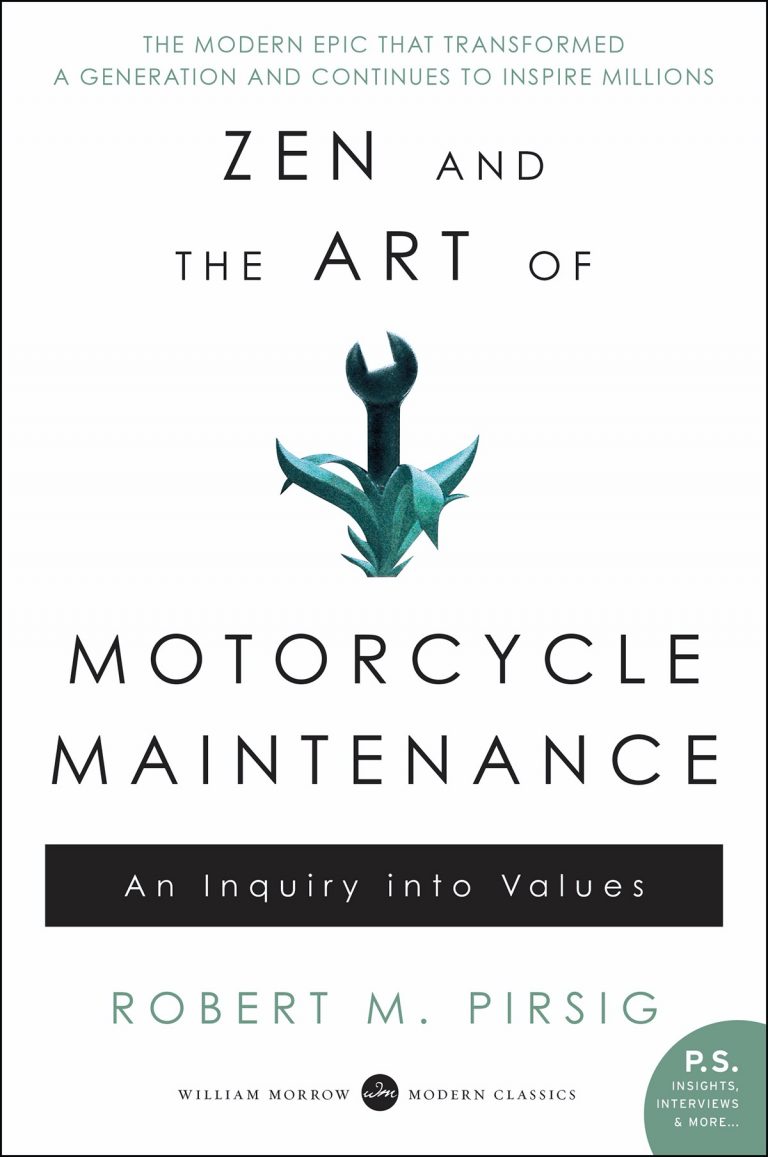 18. Helmet Rack
Let's just admit it, shall we: as riders, we love hoarding helmets…but storing them is a nuisance. Get your riding buddy this neat helmet rack for Christmas to save them the hassle. Designed to keep the helmet in place and showcase an entire collection of lids, this helmet rack is a great present for someone who just can't help but buy new helmets every season.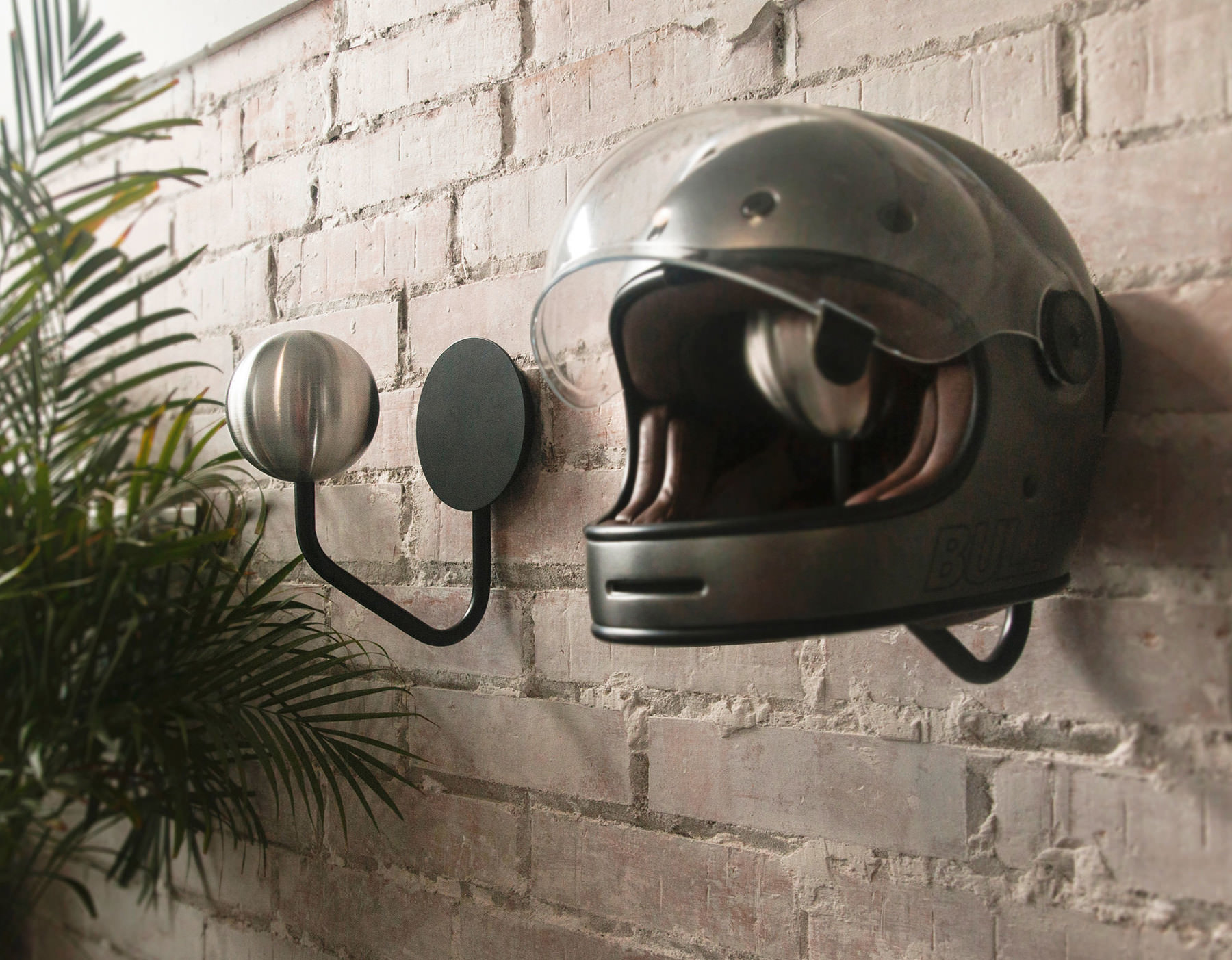 19. Kryptonite Disc Lock
Here at Monimoto, we know a thing or two about stolen motorcycles and we know just how important bike safety is. A disc lock and chain combo like this one is a great thief deterrent that can keep your friend's bike safe while they're nipping into a coffee shop or parking their bike somewhere public.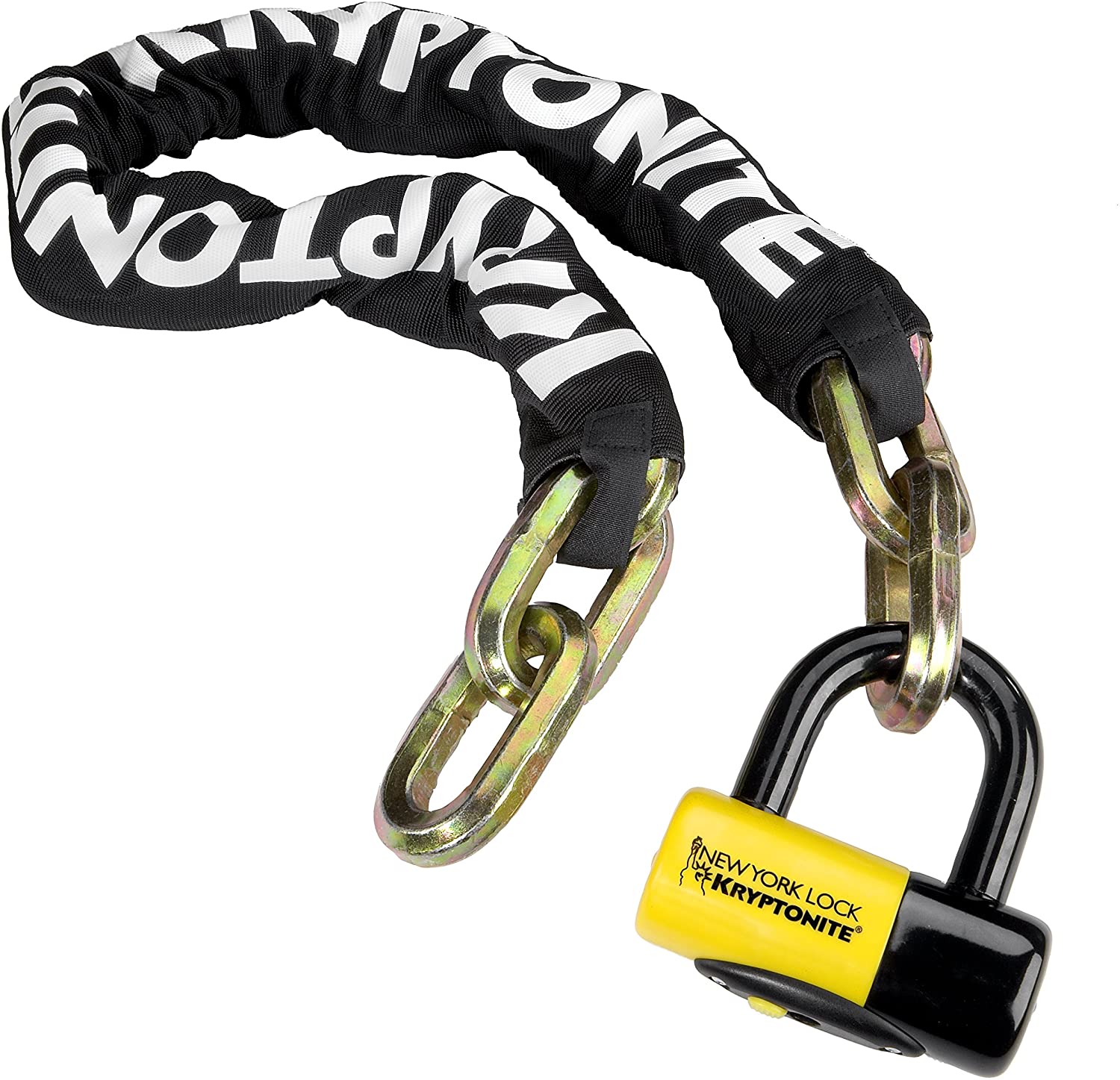 20.  Cardo Packtalk
These days, it's all about staying connected, even when you're out riding. We love these Cardo Packtalk systems that enable riders to chat to their pillion passengers or connect up to fifteen riders in one go. Don't feel like talking? Cardo systems allow riders to make phone calls, listen to high-quality music, share their playlists with other users, and here's the really nifty part: the volume of the music adjusts automatically when the outside noises change. Cardo has several different comms systems to choose from, so you can really tailor the Christmas gift for your friend.
No two riders are the same, and we know just how hard it is to shop for a motorcyclist: some of them ride year-round, others prefer to tinker in the garage when winter comes. Some riders love to ride, chat, and connect with the community, while others are lone wolves hitting the road on their own. Regardless of what type of road (or off-road) warrior you're dealing with, we hope that this comprehensive list of Christmas gift ideas for motorcyclists will help you find that perfect present and become the superstar secret Santa!
What are you getting for your moto friends this year? Let us know in the comments below!
Wondering how YOU can protect your bike?
Check out Monimoto smart trackers