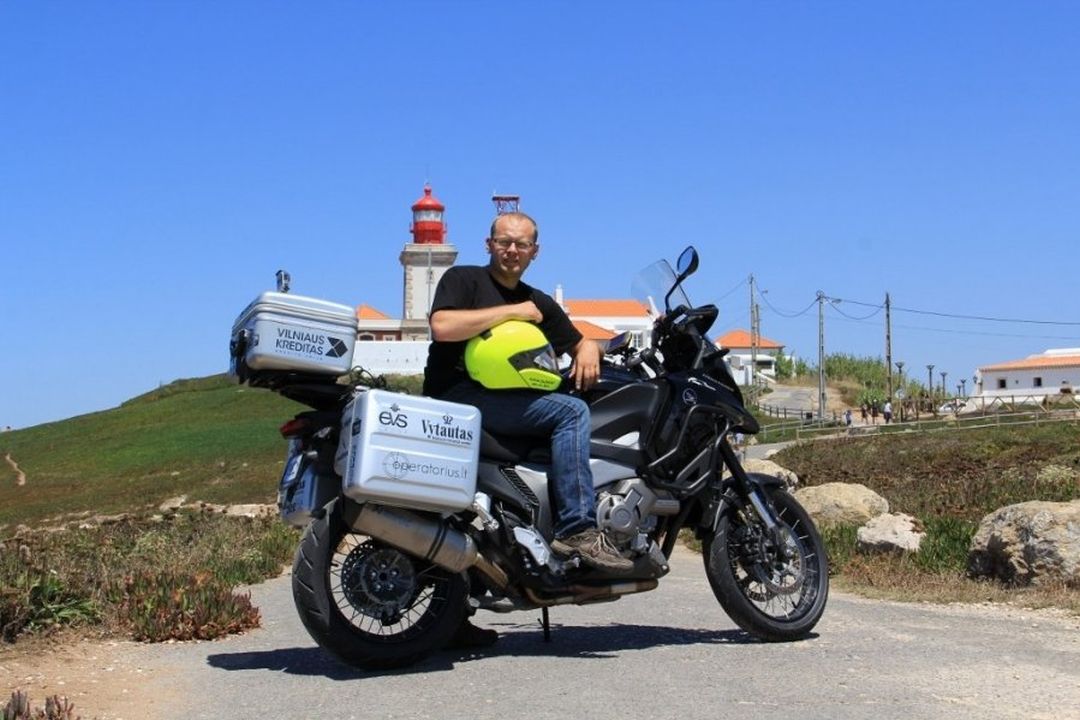 Some people prefer to travel and discover the world in a slow and lazy manner, admire the views. Aidas is an extremely passionate traveler and outdoor enthusiast yet words 'slow' and 'lazy' must never be used to describe him. Well at least, when he is out travelling. These are just a few short facts that describe Aidas:
2013: Lisbon – Vladivostok 14,545 km in 12 days 2 hours. Alone on the Honda Crosstourer.
2014: Murmansk – Vladivostok – Murmansk 21,739 km in 15 days 23 hours. Alone on the Honda Crosstourer.
2016: Nordkapp -Tarifa 6,020 km endurance drive without stops in 55 hours 55 minutes.
All that is not to say that he does not admire the nature – he is just going a different way to do so. By day Aidas is a professional camera operator filming the adventures of others but whenever he gets a chance – he's out on the road to beat some world record or just to extend the limits of his own comfort zone.
"To ride a motorbike was a dream of my youth. It has been stimulated by my childhood day-long rides with friends. That's basically how I fell in love with two-wheelers. However, due to the financial situation it was not possible for me to pursue my dream in the older days.
When I set out on the Lisbon – Vladivostok trip I only had one season of riding experience. Yet there's no better place to get proper riding skills than the road itself. When you get thrown into the water – you either sink or swim. For me it's the best way to experience and learn things."
This is Aidas' memoirs from his first trip of this kind back in 2013
For those too lazy to read – video footage is here:
Aidas is currently focused on planning his future adventures though he did not reveal the details yet. So follow Aidas's Facebook page and stay tuned!
Wondering how YOU can protect your bike?
Check out Monimoto smart trackers